Rest in Peace - Songs for the Dead - 1. A Song for Moggy
Moggy and i had spoken in the comments and PM about writing something together based on her piece called Footprints.
This one is for you,
a poet's élan vital we shared.
We'd talked of writing a duet—
a song that will n'er be heard.
I'll write this one for us.
You've stepped on ahead
I'll come along later—
soon, though not today.
And when we meet again,
you and I will both be whole.
You won't then lead
I won't then follow
We'll do of what we'd spoken—
write a poem together.
And in harmony we'll walk,
leaving footsteps in the sand.
Rest in Peace Moggy ... your words will live on.
Copyright © 2018 Mikiesboy; All Rights Reserved.
Story Discussion Topic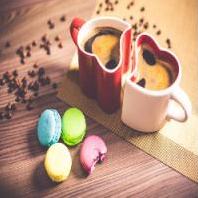 Open Club · 33 members · Last active
A fan club for Mikiesboy to chat about his stories as well as home to the Drop In Centre Chat Topic
---
Chapter Comments