My Daily Bread Crumbs 15 May 2022
---
May 15th 2022 - Holidays and Observances
(click on the day for details)
Observances
Fun Observances
Chocolate Chip Day
May 15 is Chocolate Chip Day, a day to celebrate the tiny morsels of chocolate that make any dessert even better.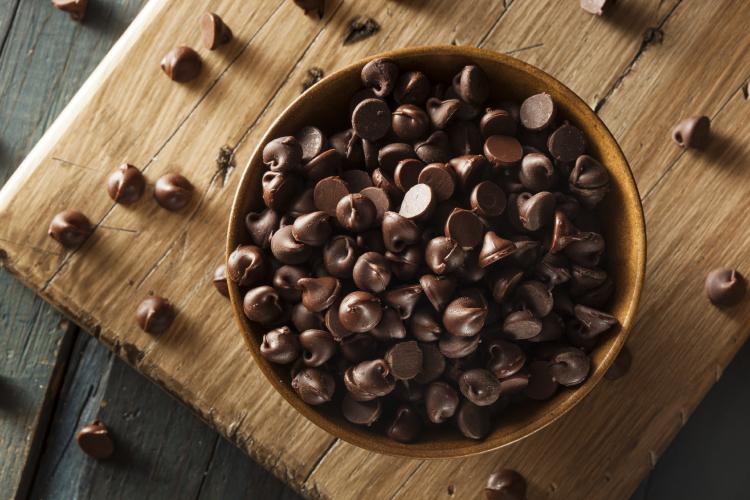 In the United States, the unofficial holiday is also known as National Chocolate Chip Day.
An Accidental Invention
Also sometimes called chocolate morsels, rumor has it that chocolate chips were invented by Ruth Wakefield at the Toll House Inn in Whitman, Massachusetts. According to the legend, the creation of the chips was an accident – out of chocolate powder while making cookies for guests, Ruth chopped up some chocolate and added it to the cookie dough. She found that the chocolate did not melt as she had expected, and the chocolate chip and the chocolate chip cookie was born.
Named After the Inn
After chocolate chip cookies became popular and successful, Nestlé made an agreement with Ruth to add her chocolate chip cookie recipe to the packaging of their chocolate bars. Nestlé's brand, Toll House Cookies, is named after Toll House Inn.
Today, chocolate chips are a popular ingredient in a baker's pantry and they are used extensively in cookies, cakes, ice creams and a variety of other desserts.
How to Celebrate?
Add chocolate chips to all your meals of the day. Start your day by making chocolate chip pancakes or adding chocolate chips to your cereal. For your midday snack, whip up a batch of chocolate chip cookies or chocolate chip muffins. Throw some chocolate chips in your lunch yogurt and end the day with some delicious chocolate chip ice cream.
Did You Know…
…that chocolate was once used as currency by the Aztecs? An avocado in this system was worth 3 cacao beans.
***
With airlines adding fees to fees, The Week magazine asked its readers to predict the next surcharge they'll levy for something previously free.

1. In the unlikely event of loss of cabin pressure, oxygen masks will drop down. To start the flow of oxygen, simply insert your credit card …

2. $100 On-Time Departure Fee; $25 Delay Complaint Fee.

3. View seating (formerly window seats), $10; Access seating (formerly aisle seats), $10 $20 to use roll-away stairs to enter or exit the aircraft in lieu of no-charge rope-ladder alternative.

4. $9 fee for bumping your head on the overhead bin as you take your seat; $3 additional penalty for looking up at the bin after you bump into it.
***
My grandmother told me how she ended up marrying Grandpa. She was in her 20s, and the man she was dating left for war. "We were in love," she recalled, "and wrote to each other every week. It was during that time that I discovered how wonderful your grandfather was."

"Did you marry Grandpa when he came home from the war?" I asked.

"Oh, I didn't marry the man who wrote the letters. Your grandfather was the mailman."
***
To get his mind off his losing streak at the racetrack, I took my friend horseback riding. Being a novice, he freaked when his mount took off.

"How do I stop?" he yelled.

"Bet on it!" I hollered back.
***
I stole a couple of minutes from work to give my wife a call. She put my two-year-old son on, and we chatted a while before he ended it with an enthusiastic "I love you!"

"I love you too," I said, with a dopey grin plastered on my face. I was about to hang up when I heard him ask sweetly, "Mommy, who was that?"
***

( Betrayed )
***

***

***

***

***

***

***

***

***

***

***

***

***

***

***

***

***

sandrewn
2

1