Join For Free and Get Notified of New Chapters!

Are you enjoying a great story and want to get an alert or email when a new chapter is posted? Join now for free and follow your favorite stories and authors!  You can even choose to get daily or weekly digest emails instead of getting flooded with an email for each story you follow. 

 


Left Without Words - 25. Chapter 25
---
"Left Without Words 25"
---
"This way." I said. "The school office is over there, right before the halls split up."
"Oh. Ok. I will follow." Deme replied. "You will walk with me, yes? To make sure I go to the right room. Everything is so big here." He smiled, the most subtle hint of a blush flushing up into his cheeks.
"Sure. No problem." I told him smiling bashfully. "I can't believe that you're actually here with me right now. This is kinda wild. Hehehe!"
"I was thinking the same." He smiled, and I felt the urge to lean over and kiss him. Even if it was just on the cheek. But I had to fight it. It wasn't easy though. He was being sooooo CUTE at that moment! His lovely eyes kept darting around as though he was just a tourist in a place as bland and sterile as the hallways of my high school. Maybe I've just gotten used to seeing them all the time, so the novelty has long worn off for me. I don't know.
The strange thing is...I stare blankly at Deme all the time. Think about him. Dream about him. And there's no way that the novelty of his unspeakable beauty could ever wear off. It enchants me like nothing else ever has, every time I see his flawless face...as if I was gazing upon him for the first time all over again.
No matter what happens between us...I will never ever regret walking into Milo's restaurant that first day to pick up that order of food. It's frightening to think that I could have so easily missed out on the most incredible, most mind-blowing, most heart bursting, experience of my entire life by simply making the simple choice to stay home or ordering from a different take-out place completely. One choice. One wrong turn on the fork in the road...and I could have really missed out. On everything. Thank God that I made the right decision this time around. I can't even imagine having to go on living without the religious experience of his magic kiss! Talk about the infinite torture of regret...
It was difficult to not notice how everybody's eyes were stuck on Deme the entire time that I was walking with him to the main office. I almost felt the urge to, like...cover him up with a sheet or something to keep them from staring at him like that. It was just...a series of shameless double takes from both boys and girls alike. I know that he's hot, but Jesus! Can they maybe use a bit of subtlety here? It's not fair. I don't know how Deme wasn't extremely self conscious about being ravenously gawked at in such a way. Then again, maybe he's used to it. The same way I'm used to these hallway walls and lockers and a huge population of other students like it's no big deal. I suppose Deme's unnatural beauty would be a bit of an abnormal anomaly to them, wouldn't it?
Still not saying that I like it. I just...kind of understand it.
We got to the office, and was surprised that Deme opened the door for me. Hehehe, aren't we supposed to be here for him? I should be opening the door for him instead. We both walked up to the main desk and waited for the woman sitting there to finish up with her current phone call before speaking. Deme seemed a bit nervous, so I took the first step to get things in motion. "Hi. My friend, here, would like to sign up for...ummm, classes? Or school, I guess?"
She rolled around in her chair to another side of her desk and opened a drawer to pull out some paperwork and a pen. "Does he have his former transcripts and health records, including required vaccines and certified proof of age and residence?" She asked.
Since my parents had always taken care of this stuff for me in the past, I couldn't claim to be an expert, or even much help, with anything like this. I didn't even realize that any of this stuff was even necessary. I looked at Deme, confused as to how to even answer that question. But he nodded, and softly said, "Yes. I have. All my information is here." He handed her the folder, and she heard his Greek accent, asking if he was a part of the Student Foreign Exchange program. "No. Not exchange. I moved here with my father. So I am permanently here."
"Ok. You have your previous report cards included?" She said, and then found them in the folder. "Oh, I see them. Ok. I'll need you to fill out these forms for me. Also, I'll need to have your parent or guardian come in person as legal proof of guardianship, and then we can get you set up and enrolled in classes right away. But someone has to physically be here with you before we can do that, alright? Not online. That will take much longer, and a parent will probably just end up having to come in anyway. Understood?"
Deme nodded, both of us feeling a bit overwhelmed by having all of this kind of dropped in our laps all at once. "Yes. I understand. I can fill it out right here?" He asked.
"There is a table and a few chairs just to the left. You can do it there. It shouldn't take long." She said. And with that, we were both getting ready to head over to fill out his paperwork when the woman at the desk stopped me. "Aren't you going to be late to class?"
I was immediately disappointed, feeling as though I was being kicked out when all I wanted to do was spend some more time with my sweetheart while he finished up with all the red tape. But, thinking quickly, Deme spoke up...and he seemed to thicken up his accent a bit more for some reason. "Can I have him to stay? Sometimes, my English is not so good." What the? What is he talking about? Deme's English is fine. Hell, it's probably better than mine in most cases. "He can help if I need translation, yes?" Then he winked at me. Sneaky devil.
She said, "Alright. If you need him here." Then she tore off a piece of paper from a pad that she kept on her desk. "I'm going to need to see your high school ID, and I'll write you a tardy pass. Just try not to take too long. Ok?"
"Yes, Ma'am..." I smiled, handing her my card and having her scribble something illegible out for me so that I could stay for a little while longer. It might only end up being about ten minutes at the most, but if it's time spent with Deme...'my beautiful Deme'...then I'll take it. Hehehe!
I sat down right next to him at the table, scooting over close enough to really be shoulder to shoulder with him, but not so close that it looked weird to anybody else that might walk in and see us all snuggled up like some kind of newlywed couple or something. I love being this close to him. I really do. His scent is so intoxicating to me. So warm and so fresh. As he was writing out his information, I was just looking at the smoothness of his arms, his dark hair lightly draping forward, his flawless face enchanting me with its breathtaking profile. I didn't realize that I was staring at him so hard until his natural instincts picked up on it, and he turned his head to grin at me. Hehehe, I guess I was being a bit of a predator at that moment, wasn't I?
"I'm glad that you were able to stay, Shane." He said softly.
"I was gonna stay, regardless. I might have had to fight that chick to do it, hehehe, but I wasn't going anywhere."
That made him laugh, and the woman looked over at us from her desk to make sure that we were actually getting something accomplished and not goofing around too much. So we had to hush up and tone it down for now...but I really did wish that I could spend the rest of the day with Deme instead of mindlessly wandering off to class and pretending to learn something when my heart simply wasn't in it. I wish that we could all sign up for an 'intense infatuation' class and learn how to function in every day life while experiencing it for the very first time. Now THAT'S a class that somebody my age could really use during this time in our lives. Seriously.
All too soon, Deme finished up his paperwork, and he showed it to me to double check for anything that he might have missed. But, of course, he didn't miss anything at all. He's too perfect for that. And we got up to take it back over to the desk for him to turn it in. The lady asked, "And your last name is Tom...Tomopop...?"
"Tomopolous."
"Tommyplius?"
"Tomopolous. Like, 'Toh-Mop-Oh-Lus'."
"Tomopolous. Ok. Got it." She said. "Ok, well, I'll give this to the Principal and he'll go over it. Then, as soon as we can get...you said you moved here with your father, correct?"
"Yes. Correct." Deme answered.
"Alright. When we can get you two to come in together with the proper documentation, we'll get you started and all set up with a daily schedule. Ok?"
"Yes. Thank you." Deme smiled.
"Welcome to Greenwood High, Dimitry." She smiled, and Deme thanked her again before grabbing his stuff and walking back out into the hallway with me again.
Dangit. Now I have to find an effective way to say goodbye to him without seeming overly emotional about it. "You remember your way home, right? I'd hate to think that you might get lost with all those random twists and turns in the neighborhood."
He grinned. "No. I remember. It's not so bad. My village back home? Now those were real twists and turns. Curved roads and all. I just wanted to be with you. I always want to be with you."
"Me too." I said. "Wait...be with YOU, I mean. Not myself. Well...sometimes with myself too. Hehehe, but only when I'm thinking about you."
He reached out to touch my arm, and it was like this warm vibration surged into me and consumed me from head to toe as he looked me in the eye and said, "You don't have to think about me with yourself. I would be happy to be there too. Otherwise, I'll have to call you a cheat." He giggled.
"That's all it takes to cheat? Oh man! Then I am a total bastard! Because that's pretty much all I do these days." I said.
"You don't have to. We will find time. I promise."
"Can't wait."
The bell rang about ten minutes ago, and there was already a teacher walking down the hall to see me and Deme standing there staring into each other's eyes like a couple of love starved baby seals. He told us to get to class, but I explained to him what was going on and showed him my tardiness pass. It didn't help uch, but it was enough to keep me out of trouble. "Go, Shane. I can call you later."
"Ok. Or, I'll call you as soon as I get home. Either one."
"I have to work at Papa Milo's this afternoon, but I will be home later." He said. "I will sneak Sarah some cookies out and bring them to your house."
Deme giggled when he saw how hard I rolled my eyes. "Oh God...please don't. Like she needs any more reasons to be totally, head over heels, in love with you. You should really hear her talk about you when you're not around. It's so obnoxious."
"Good. That way, if you cheat on me with yourself and don't save me some, I still have your sister to date me instead." He said, and then laughed again as my jaw dropped in shock that he would even suggest such an awful thing. "Hahaha! I'm kidding! Don't be sad."
"Ok, dude. You seriously need to go now!" I said.
The same teacher was now coming closer to remind me to get to class, and...ugh! They can be so fucking FRUSTRATING sometimes! Can't he see that we're talking here? Adults can be so condescending and rude when it comes to anybody under the age of thirty! Jesus! We have lives and feelings too, you know??? "Class! Now! Let's go!" He said.
"I'll see you soon, Deme."
"You too, Shane. I will count the moments."
"Bye."
"Later."
I gave that teacher the dirtiest look as I passed him in the hall. And the way he looked back at me, it was almost as if he couldn't understand how he just interrupted a special moment between me and my dream boy. Another thirty seconds to give him a proper goodbye would have been nice. But whatever. I guess early morning Geometry is more important right now, huh? Asshole.
I spent a great deal of my passing periods for the rest of the school day scanning for other boys that might be a threat in terms of competition for Deme's eye. I know that it sounds stupid...trust me, I know. But my brain can't let it go. Everything was just awesome between us when I was the only gay boy within his reach. But how will that change when he comes to school? He's going to notice that there are boys here that are pretty freaking HOT when being compared to the skinny, red headed, freckled kid that he claims to have fallen so deeply in love with in such a short amount of time. How is not going to look at some of these boys and maybe start thinking...
"...I might be able to do even better?"
I mean, look at Dustin over there? He's, like...an actual boy model. Like, professionally! Full grown adults pay him actual money for him to look sexy and take pictures of him to share with the world. How am I supposed to compete with that? And then you've got Dillon, with his six pack abs and his perfectly quaffed, honey brown, hair with the expertly frosted blond tips. I don't even know how he does that! I could never do that with my hair. Look at it! His quaff is higher than my GRADES, for Christ sake!
And when I get through worrying about the boys, some of who are bound to turn out to be gay too...even if only in secret like me...I still have an entire swarm or beauty hungry GIRLS to worry about. A thousand 'Sarahs' a day, running and screaming and drooling over him non-stop. He was only here for about twenty to twenty five minutes this morning...and I'm not even sure that I can trust some of the teachers around him at this point.
Loving Deme is soooo easy. But now comes the hard part. I have to throw all of my weird teenage paranoia aside and trust him to love me back. That part is not so easy. Maybe that says less about how he sees me, and more about how I see myself. I don't know. I've never quite dealt with anything like this before. I just want to do my best to not screw it up.
I don't have any reason to doubt my first boyfriend's loyalty to whatever it is that we're building together as a couple right now...but my brain and my heart don't always communicate with one another the way I wish they would. Especially during times where my faith in something so...crazy important to me...is shaken.
I managed to make it out of school after the last bell without driving myself completely fucking mad with questions and worries, grabbing my books out of my locker and making sure that I had everything that I needed to finish up my homework for the night. But when I finally followed the flood of high school students outside to grab my bike and ride home...I was blessed with euphoric joy of seeing Deme standing there waiting for me, his bike leaned over against his hip.
Did he see my jaw drop before transforming into the biggest smile EVER? I hope not! Hehehe, that would be sort of embarrassing!
Sighhh...even among a cluster of other teen boys, Deme's inviting smirk shined bright like a lit match in the darkness.
"Dude! Hi!" I said, rushing over to be closer to him again. "What are you doing here? I thought you had to work at Milo's today."
"Business was a little slow, so I asked Papa if I could leave early. And he said yes. I thought I might come by and practice getting back and forth to school some more." He grinned.
"I thought you already knew the way?"
"Yes, but I needed an excuse. So if anyone asks, that it why I left." He said. "'Twists and turns', yes?"
I giggled, "You are really a sneaky one when you need to be, you know that?" And I was a little off guard when he snickered and moved forward to put one of his arms over my shoulder for a hug while still holding his bike up by the handles. I don't know why I tensed up so much, but I was so excited to share this moment with him all day that I almost didn't want to share it with anybody else who might be watching. I got nervous and began to instantly blush as I looked around and tried to make sure that none of the other obscenely hot boys were anywhere within Deme's eyesight. "Ok, so...how about we get out of here, huh? No need to ummmm...stick around, or whatever. Right?" I need to get my prized possession out of here before the whispers get started. He's mine, dammit!!!
"You're in a hurry?" He asked.
"Definitely in a hurry. BIG hurry! Massive hurry! Let's just get outta here!" I unlocked my bike in record time, and even though Deme gave me a slightly sideways look for my behavior, I was in too much of a rush to get him all to myself again. Nobody else. Just my lovely Dimitry, and his beautiful Shane. I like it better that way. Much better!
I threw my leg over the bar and started riding, with Deme saying, "Hehehe, wait up! You must have really been bothered by school today!"
Baby...you have no idea...
All Stories and Original Content Copyright © 1998-2008 by Comicality.
4

14
Story Discussion Topic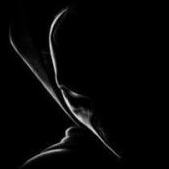 Open Club · 123 members · Last active
A fan club for Comicality to chat about his stories
---
Chapter Comments
Newsletter

You probably have a crazy and hectic schedule and find it hard to keep up with everything going on.  We get it, because we feel it too.  Signing up here is a great way to keep in touch and find something relaxing to read when you get a few moments to spare.

Sign Up