The Mantis Corruption - Book Three
There are currently no reviews.
In the east are monsters. In the north is the witch. In the south is the capital. To the west is the waste. The land is called Xin. Life has been nothing but cruel to the children soldiers Sumi and Harakin. They were not expected to survive as long as they have. In the north, a child with shadows ventures to the witch's lair. In the south, an organic mechanic is expelled from her guild.
How will these different individuals from a distant land connect to the events in Books One & Two? And what will happen with the monsters?
Mature Readers! This is a dystopian horror story with gruesome violence.
2023
Author

05/05/2023

(Updated: 05/28/2023)

59,778 Words
3,480 Views
148 Comments
Story Recommendations (1 member)
Action Packed

1

Addictive/Pacing

1

Characters

1

Chills

1

Cliffhanger

0

Compelling

1

Feel-Good

1

Humor

1

Smoldering

0

Tearjerker

0

Unique

1

World Building

1
---
1
Story Cover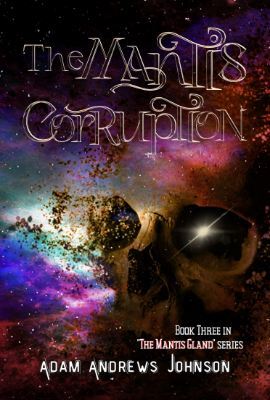 User Feedback
Newsletter

You probably have a crazy and hectic schedule and find it hard to keep up with everything going on.  We get it, because we feel it too.  Signing up here is a great way to keep in touch and find something relaxing to read when you get a few moments to spare.

Sign Up