The Mantis Continuum - Book Four
THE MANTIS CONTINUUM leaves behind the grimdark style of the previous story, and it morphs into an eldritch tale of psychic confrontation. Two weird children, Jzuna and Thech, go through a significant upheaval in their happy lives. A unique trio of gay 17 year old lads embark on a buccaneer adventure. A man living alone in isolation is found and helped, but with very unexpected consequences.
All of them suffer loss. All of them go through grief. All of them end up in Teshon City.
There is a cursed village, a trip to paradise, and a painting party.
There are giants, multiple alternate dimensions, and ice cream!
There is still violence, but it is far less often and not as gruesome in Book Four. The prologue is one of the bloody moments; from then on it's mostly smoother sailing.
2023
Author

08/14/2023

(Updated: 09/18/2023)

62,665 Words
5,122 Views
190 Comments
Story Recommendations (2 members)
Action Packed

2

Addictive/Pacing

1

Characters

2

Chills

2

Cliffhanger

2

Compelling

1

Feel-Good

2

Humor

2

Smoldering

0

Tearjerker

2

Unique

2

World Building

1
---
2

1
Story Cover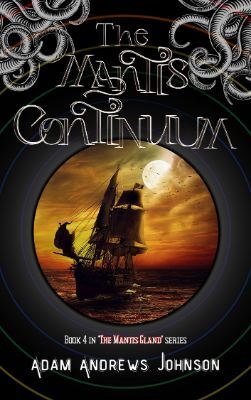 User Feedback
Newsletter

Want to keep up to date with all our latest news and information?

Sign Up