The Mantis Equilibrium - Book Two
There are currently no reviews.
A year has passed since the events of "The Mantis Variant - Book One" and the clash between the underground and the tower. A group of Biological Shifts has started slaughtering Messiahs in Teshon City. To find the culprits, the Principal Messiah establishes a task force to investigate the murders. Meanwhile, the mystic and his husband with their group of friends convince Dozi to take a trip. They help a child while away, but when they return to Teshon City, the streets become a battleground. Who will survive this new confrontation and what will be left of them?
This is my sequel to "The Mantis Variant - Book One" which is also available on Gay Authors! Both books contain scenes of graphic violence and are intended for mature audiences 💀 My books are both available on ebook for kindle, but I'll be uploading this book here chapter by chapter, just like Book One.
Copyright © 2023 Adam Andrews Johnson; All Rights Reserved.
Author

03/13/2023

(Updated: 04/01/2023)

34,130 Words
2,521 Views
84 Comments
Story Recommendations (1 member)
Action Packed

1

Addictive/Pacing

1

Characters

1

Chills

0

Cliffhanger

0

Compelling

0

Feel-Good

0

Humor

0

Smoldering

0

Tearjerker

0

Unique

1

World Building

1
---
2
Story Cover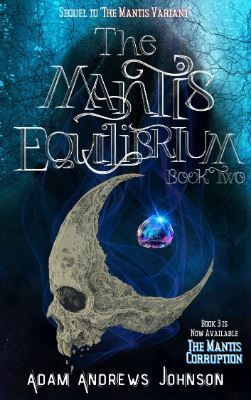 User Feedback
Newsletter

You probably have a crazy and hectic schedule and find it hard to keep up with everything going on.  We get it, because we feel it too.  Signing up here is a great way to keep in touch and find something relaxing to read when you get a few moments to spare.

Sign Up