Comments Invisible in Dark/Contrast Mode Bug Has Been Reported. We are working on patch.

D for Dylan
There are currently no reviews.
Liam Henderson is the king of Montgomery High. He's a student body president and a captain of the football team. His family comes from old money, he's very handsome and smart. Though Liam is a near perfect creature, he made a mistake. He grew up best friends with a nerdy kid named Dylan, who just couldn't fit in with the right crowd once they got into a high school. Liam ditched him and spent the next three years bullying Dylan with his jocks. 
Senior year rolled in and Dylan blossomed into a beautiful swan. Liam found himself lost in his eyes. The only problem - after everything Liam did, proud blonde boy wouldn't even look his way.

Dylan Moore:

Liam Henderson:

(Artwork on Jake is in the works)

Link to DFD forum page for discussions, spoilers to upcoming chapters and artwork:
Copyright © 2020 Avogadro1001; All Rights Reserved.
Author

12/08/2020

(Updated: 01/07/2021)

26,324 Words
15,169 Views
91 Comments
Story Recommendations (8 members)
Action Packed

0

Addictive/Pacing

4

Characters

8

Cliffhanger

4

Smoldering

3

Tearjerker

3

Unique

3

World Building

0
---
5

5
Story Cover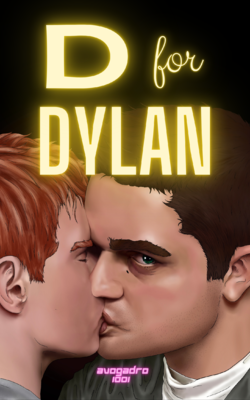 User Feedback