Join For Free and Get Notified of New Chapters!

Are you enjoying a great story and want to get an alert or email when a new chapter is posted? Join now for free and follow your favorite stories and authors!  You can even choose to get daily or weekly digest emails instead of getting flooded with an email for each story you follow. 

 

D for Dylan
There are currently no reviews.
Liam Henderson is the king of Montgomery High. He's a student body president and a captain of the football team. His family comes from old money, he's very handsome and smart. Though Liam is a near perfect creature, he made a mistake. He grew up best friends with a nerdy kid named Dylan, who just couldn't fit in with the right crowd once they got into a high school. Liam ditched him and spent the next three years bullying Dylan with his jocks. 
Senior year rolled in and Dylan blossomed into a beautiful swan. Liam found himself lost in his eyes. The only problem - after everything Liam did, proud blonde boy wouldn't even look his way.

Dylan Moore:

Liam Henderson:

(Artwork on Jake is in the works)

Link to DFD forum page for discussions, spoilers to upcoming chapters and artwork:
Copyright © 2020 Avogadro1001; All Rights Reserved.
Author

12/08/2020

(Updated: 01/07/2021)

26,218 Words
29,413 Views
97 Comments
Story Recommendations (11 members)
Action Packed

0

Addictive/Pacing

6

Characters

11

Chills

0

Cliffhanger

7

Compelling

0

Feel-Good

0

Humor

0

Smoldering

4

Tearjerker

4

Unique

5

World Building

0
---
5

7
Story Cover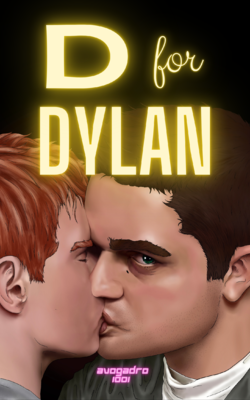 User Feedback
Newsletter

You probably have a crazy and hectic schedule and find it hard to keep up with everything going on.  We get it, because we feel it too.  Signing up here is a great way to keep in touch and find something relaxing to read when you get a few moments to spare.

Sign Up