Stories posted in this category are works of fiction. Names, places, characters, events, and incidents are created by the authors' imaginations or are used fictitiously. Any resemblances to actual persons (living or dead), organizations, companies, events, or locales are entirely coincidental. Note: While authors are asked to place warnings on their stories for some moderated content, everyone has different thresholds, and it is your responsibility as a reader to avoid stories or stop reading if something bothers you. 
Soul Food - 3. Soul Food Chapter 3
Some sexual references.
References to polyamorous relationships.
Soul Food Chapter 3
I woke up at first unsure where I was, then I remembered I was at Ryan's. I was also starving, but I could smell food. I slipped out of bed and was glad we'd showered again before sleeping last night, as it was the room smelled of sex. I figured out how to open the windows and let in some fresh air. Then I found my towel from last night, wrapped it around my waist and padded out in search of the food I'd smelled.
Ryan was in the kitchen when I got there. My god it smelled good. Coffee, bacon, something sweet smelling – I'd gotten two steps in and Ryan saw me.
He came around the kitchen island and pulled me close. His lips were on mine. Oh this is heaven. "Good morning babe. Did I wake you, Sim?"
I shook my head. "No, the food did. I'm starving and good morning to you too." I tried to peek over the counter, but Ryan blocked me.
"Hey you, get out of here. I'm making you breakfast in bed."
"Aw, you don't need to …."
"I am. Now go. Okay wait. You can take a coffee if you want." He poured me a nice mug and I put in the cream. He kissed my cheek, turned me around by the shoulders and pushed me along. "I'll be there soon."
I wandered back and noticed the powder room and another bedroom. In Ryan's room I checked out his DVD collection, his music and books. I found a National Geographic and crawled back into the giant bed to read it. I looked at the clock on the night table, 8:00 a.m. Hmmm, earlier than I'd like to be up on my day off, but I figured I could sleep later.
Just then Ryan came in carrying a tray overflowing with food. He placed it on the night table and then settled himself beside me. He pulled the tray over. It looked great. Sweet rolls and bagels, fresh strawberries and orange segments, nuts, dates and bacon … a whole pound by the look of it and nice fresh cream cheese. I was practically drooling.
"You always feed your pick-ups like this?" I grinned at him. "This looks delicious."
I nibbled on bacon, fruits and nuts and decided on a sweet roll to top it all off.
He smiled and kissed me, his hand holding my chin. "Thought maybe you'd like a change from porridge."
Laughing I told him, "My brothers and sisters knew my mum had got some the night before, if she put some raisins or sugar in the oats that morning." That's what we had for breakfast for most of my childhood, a bowl of unsweetened porridge and a mug of hot tea. I hadn't had porridge since I got to Canada – I didn't miss it either.
"And no, I don't feed all my pick-ups like this, because you're the first one in two years."
I looked at him in surprise. "What, no lovers for two years?"
He looked a bit embarrassed. "No, no one. I was busy working. I broke up with a guy I'd been with for a few years and it took time to get over it."
He spread cream cheese on a bagel and took a bite. "What about you?"
"Well, I haven't been celibate here, but there hasn't been a stream of lovers. I was sort of in a relationship last year with two guys, but they fell for each other, so I drifted away. I figured, let them get together if they're happy. And they are. We're still good friends."
"The guy you forgot to phone?"
I nodded and snuggled closer to Ryan's warm body. "Aye. We're still close. I just don't sleep with them anymore."
Ryan looked at the tray. "You had enough food?"
"Yeah, thanks. It was perfect."
He picked up the tray and put it on the night table. Then he turned back to me. "You had enough of me?"
Grinning, I crawled into his lap and wiggled around a little bit. I kissed him and nibbled an ear. "No I'm not even close to having enough of you."
His sexy muscular arms slipped around me. He kneaded my ass and whispered in my ear. "Well, you're gonna be full of me real soon and real deep."
I groaned and rocked against him, and let my mouth settle on his. He moaned and returned my kisses.
After making love again, he held me close. "Jesus Sim, you are wonderful. You feel like getting out of here for a few hours? Did you have plans?"
"No not really. I'm off but just planned to be lazy." Well that wasn't happening.
We showered and dressed and went down to the docks and took a ferry over to the Toronto Islands. We just walked and talked the day away.
<><><>
Life was sweet with Ryan in it. I knew I was falling for him big time. I kept waiting for things to get bad but they didn't. We got on, enjoyed each other's company, talked, read, and watched TV together. We often met and went out with each other's friends.
Ryan was out to his family, friends and work, so our being a couple was no big deal. He took me to after-work get-togethers and retirement parties. He even took me to the cop's summer BBQ thing; it was a blast. I was always careful to not drink too much and screw things up.
We'd been together about six months when Ry suddenly took me out to dinner. Winter was coming and it was getting colder. There was no snow on the ground yet, but I was glad for my down jacket. We held hands as we walked quickly up Church Street.
Ry slid his hand onto my ass. "You need a longer coat or else my favourite part of you will freeze."
I laughed and ducked away from him. I ran a little and he caught me easily. He picked me up and swung me around off my feet. "Heeey, watch it!" I was happier than I'd ever been.
Pulling me close, he kissed me and whispered. "I love you so fucking much, Sim. I don't want this to end."
I stepped back a little and looked up into his eyes – all I saw there was love and happiness. I hoped mine showed the same things to him. "You think it will? I don't want it to either, Ry."
He laughed out loud. And then all-time stopped for me.
On Church Street, Ryan knelt in front of me. He pulled a platinum band that had a single diamond set flush, from his pocket. A crowd was gathering around us. They were all smiling and enjoying this amazing spontaneous moment. Someone was taking pictures.
Ryan slid the ring onto my left hand. He looked at me and said the most beautiful thing to me. "Sim, never in my life when I caught you checking me out in the bar did I think I'd be here now. The last months have been fun, wonderful, fulfilling and near-perfect. I want you forever, baby. Sim, will you do me the honour of becoming my husband?"
I just looked at him. Stared. Amazed and surprised. I looked at the ring on my finger. I put my hands on his shoulders and slowly knelt down with him. I put my arms around him and he pulled me into an embrace and we kissed.
The crowd was getting noisy telling me to answer. Ryan grinned and joined them saying I was killing him.
So I finally said, yes.
<><><>
The months we'd been together had been wonderful. Ryan going for the Detective's exam was exciting but it kept him busy studying. So when I'd said to my boss I'd work a few hours extra one Saturday, Ryan said he'd study while I was working. But later that day my boss had come in and told me I could go. I was so happy to go home and maybe have my evil way with Ryan. He'd been studying a lot and a nice hour in bed might be a welcome break.
I was excited as I got to our place. I put the key in the door and closed it quietly behind me. It was silent. Ryan wasn't in the small den he used as an office. Weird. I walked down the hall and neared our bedroom, I could hear … something. I swallowed as I got closer. I knew those sounds because I'd heard myself make them. I was starting to feel nauseous and knew what I'd see as I opened the door a crack.
The bottom fell out of my stomach and my world. There on our bed was my man, being well and truly topped by some black guy I'd never seen. Ryan never bottomed, never – at least never with me. But there was the proof in front of my eyes. It was loud and ugly, it wasn't love; it was just fucking. I think I groaned as I turned away because I heard Ryan call me.
I didn't stop, I ran out of the condo and down fourteen flights of stairs, and out onto the street. I ran for about three blocks. Then I stopped. I pulled out my phone and called Jack.
"Yep?"
"Jackie?"
"Sim? What's wrong?"
"I … I …." I started to cry.
"Sim, sweetie come over to us baby. We're here."
"K." I hung up. I managed to get control of myself and hailed a cab. I gave the driver the address.
Jack opened the door and took me into his arms. I clung to him and sobbed. Roger came from the kitchen and hugged me from behind. Jack finally took control.
"Rog, make some tea. Sweet for our boy here." Then he led me to the sofa and sat me down. He helped me out of my jacket. Then he sat beside me, pulled me close and just held me. "Tell me, Sim."
Roger returned with the tea and handed me a mug. There's a reason the British say, Keep Calm and Put the Kettle On; we can solve any problem with a cuppa. Maybe not this one though.
I told them what I'd seen. They looked at each other, not believing it. Roger was angry.
"Fucking prick. What the fuck is he doing?"
Jack twisted his ring and he looked at me with his golden eyes. "I'd say cheating. I'm so sorry Sim … I really didn't think Ryan was the type."
I nodded, my tears mostly done now. "What am I gonna do guys? I don't know what to do."
Roger stood up and came and sat beside me. "Don't worry now. You stay with us. We'll look after you. It'll be okay."
My phone started to ring. I'd send it to voice mail, but it would just ring again. Jackie held out his hand. "Give it to me, Sim." I did.
Jackie pressed talk when it rang again. "Hello? … No Ryan, he doesn't want to talk to you. Why? Seriously, you're not asking me that …. You're an ass … No please don't come over here. He doesn't want to talk and we're not answering the door … Yes, I suggest you give him time and space … goodbye."
He put the phone onto the table. Jackie opened his arms and I fell into them. He just held me, letting me decide what was next. I could feel Roger rubbing my back. I just relaxed into Jack's chest and neck. I lifted my head and he kissed me softly, he didn't stop and I started to respond.
Jack broke away, and he looked at Roger. "Shall we take him to bed?"
"Yeah, I think he needs us."
I just let them take me, they took me with them to shower and then we went to bed. It was like going home. I love them both; we made love, and then they nestled me between them and we slept.
Roger was sprawled over me when I woke up. I moved his arm off of me and got up to pee. Roger groaned and pulled me back and kissed me. "Oh no, I don't get you alone much, you stay here."
I didn't fight him; I let him have his way with me, enjoying his hard dick and sexual talents. I came like a madman. Roger rolled off me and grinned. "There … now you can go."
I wondered why I'd ever left them. The three of us had been happy together. I got up, relieved myself then stepped into the shower. I had just gotten out, toweled off and return to the bedroom to dress, when there was a loud pounding on the front door. Roger was up and out there in a flash. He wanted to stop Jackie before he answered the door.
"No, babe. I'll go. You make some coffee, okay?" Roger kissed Jack, who nodded.
I pulled on my jeans and watched Roger at the door. I could hear Ryan; his voice was raised and frustrated.
"Look Roger I just want to talk to him, that's all."
"He doesn't want to see you right now, Ryan. Let him cool off."
"I love him, please let me explain."
"You can understand why no one believes that, right? I mean you were on your bed getting fucked by a stranger, and you fucking asked Sim to marry you. It's a little bit upsetting."
Ryan finally gave up and asked Roger to tell me he wanted to talk to me. "I'll tell him, dude." And he shut the door, and turned around and looked at me and Jackie. "You guys okay?"
I nodded and Jackie moved up beside me and held my hand. He raised it and kissed it. "You want some coffee?"
"Yes, please." Jackie pulled me to the sofa. He hugged me. "It was great having you here. Please stay with us. We miss you, Sim."
Roger came back with mugs of hot coffee. "Sim, Jack's right. You belong with us. We can never figure out why you wanted to leave. We loved polyfidelity, uh … our group marriage. We thought you did too."
These two guys were the best friends I'd ever had. I loved them dearly. We had lived together, the three of us for a year. We'd fucked, ate, shopped, watched TV and did nearly everything together. There had been no jealousy, no anger; we had a brilliant time. But to me, it seemed like their love for each other was changing. They said I was wrong, but after I moved out, they stayed together. Oh, we'd still do things together and sometimes they took me to their bed, but not as often. I wanted to give them a chance to be on their own. Now with what had happened it was so tempting to come back here and give myself up to them.
"I love both of you. And I did love our life, but I was in your way." I kissed them both. "You're together now, like it should be. You wouldn't be if I'd stayed."
Jackie waved his hand at me. "Oh, nonsense. If you hadn't moved out, Roger would have married you and you two would have kept me!"
That was surprise. "Why would Rog have married me?"
"Silly boy. You're the immigrant here."
Oh right. "Makes sense."
"So, what's your plan today, Sim?" Jack gazed at me, those eyes of his searching mine.
"I'm going to see Ryan."
"You sure about that?" Roger asked. He didn't look too happy. "I mean, will you be okay?"
"Yeah, I'm sure. It needs doing"
Jack took my hand and looked at me. "You going to end it?"
"Yeah. I guess I'll hear him out, but I think it's over." I swallowed and fought back bitter tears.
Roger pulled me into his strong embrace. "I'm gonna take you. I'll wait for you."
I started to shake my head no, but he interrupted. "Listen Sim, this is what I'm doing. I'm not letting you go there alone. We don't know how he'll react and I will be nearby. You understand me?"
I nodded. Roger was a big guy, the most dominant of the three of us. I knew that arguing wouldn't do any good, and well if I'm honest, I was glad he'd be around. "Okay, Rog. Thank you."
When we arrived at the condo, Roger came upstairs with me and waited out of the way when I knocked on the door. I was really nervous, I could feel cold sweat running down my back. Ryan opened it and let me inside.
"Sim. Come in." He had bags under his eyes and looked tired.
I walked by him into the living room and sat down.
Ryan sort of hovered and asked if I wanted a drink. I declined. "I'm here to talk. You said that's what you wanted."
"Yeah, it is."
"First I have some questions." I took a deep breath. "Why? Is it because I'm white?"
Ryan looked surprised. "What? No, no it's got nothing to do with colour."
"So why then, did you ask me to marry you and then fuck around with some other dude?" I was angry. "I mean was our sex life so bad? If you wanted to be topped I could have done it."
"It's more complicated, Sim." Ryan sat beside me. I hoped he didn't try to touch me.
"What is?"
"The why of it."
Oh, for fuck sakes. "Who is he? How long have you been seeing him?" I just wanted answers.
"His name is Levon. We've been on and off for the past six years."
"Great. So now you're on again, huh? God, you're a fucker." I stood up and went and looked out the window. I didn't want him to see my tears.
"I'm sorry, Sim." He sounded like he was. "I'm sorry I have to break it off with you. Levon and I are going to get married and move back east."
He's breaking up with me? Fucking shit! I took off my ring and seriously considered throwing it at him. Instead I turned around and put it on the coffee table in front of him. He picked it up. "Sim, I don't want this back. Please keep it."
I laughed then. "Ryan, I don't want to see it or you ever again. Take your ring and give it to your new old man."
With that I walked to the door and prayed that Roger was there waiting. I could hear Ryan calling me, but I didn't want to hear anything more from him. I closed the door behind me and Roger appeared beside me. He put his arm around me and walked me to the elevator. He said nothing but just held me tight. That's all I wanted right then.
Roger bundled me into the car and we drove to the nearest Dairy Queen. Roger loved milkshakes and he bought us each one. He shoved a straw in my vanilla shake and handed it to me. "Drink it."
I took a sip and tasted the sweetness and smoothness of it. Roger drove us home. I felt tired and drained and I just wanted to sleep. Jack met us at the door. He was a bit over-protective, and hovered like a mother hen. "Are you okay, Sim?"
I nodded. "Just feel tired. I'm going to lie down, if that's ok."
Jack pulled me into the bedroom and undressed me down to my underwear. He pushed me into bed and covered me up. He kissed my forehead. "I'll wake you for dinner?"
I nodded again and turned over onto my side. After he left I started to sob. I loved Ryan. I was heartbroken. I didn't feel any better for the answers I'd gotten. I was going to have to figure out how to put it behind me.
Special thanks to AC Benus, patient my beta reader/editor.
I think I may be learning something!
Copyright © 2017 Mikiesboy; All Rights Reserved.
12

4
Stories posted in this category are works of fiction. Names, places, characters, events, and incidents are created by the authors' imaginations or are used fictitiously. Any resemblances to actual persons (living or dead), organizations, companies, events, or locales are entirely coincidental. Note: While authors are asked to place warnings on their stories for some moderated content, everyone has different thresholds, and it is your responsibility as a reader to avoid stories or stop reading if something bothers you. 
Story Discussion Topic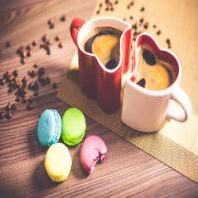 Open Club · 55 members · Last active
A fan club for Mikiesboy to chat about his stories as well as home to the Drop In Centre Chat Topic
---
You are not currently following this author. Be sure to follow to keep up to date with new stories they post.
Chapter Comments
Newsletter

You probably have a crazy and hectic schedule and find it hard to keep up with everything going on.  We get it, because we feel it too.  Signing up here is a great way to keep in touch and find something relaxing to read when you get a few moments to spare.

Sign Up