Stories posted in this category are works of fiction. Names, places, characters, events, and incidents are created by the authors' imaginations or are used fictitiously. Any resemblances to actual persons (living or dead), organizations, companies, events, or locales are entirely coincidental. Note: While authors are asked to place warnings on their stories for some moderated content, everyone has different thresholds, and it is your responsibility as a reader to avoid stories or stop reading if something bothers you. 
Soul Food - 2. Soul Food Chapter 2
**** Contains scenes of sexual situations.
Soul Food Chapter 2
After saying goodnight to Jackie, I went out to meet Ryan. He was leaning against a telephone pole, arms crossed. God he was so good looking. Those eyes, sexy come-kiss-me mouth, solid muscular body, and that 5 o'clock shadow. How did I get so lucky?
He moved toward me and stooped to kiss my cheek. "I thought I'd have to come back for you." His arm slipped around me and pulled me close. He smelled fresh and clean, and I liked his forwardness; his take-charge attitude.
"No, just had to assure my friends I'd be okay."
"They worried? We don't have to leave." We were walking and I enjoyed being in Ryan's embrace.
"No, it's okay. I'd rather be somewhere quieter."
"Great, what do you feel like eating?" Ryan pulled me to a stop.
Are you really asking me that? You baby, you.
It was a beautiful out. A warm summer night, the sky was clear and the streets were crowded. I liked Toronto. It was vibrant, full of so many different people and cultures, and for the most part it worked. Sure there were haters, but generally folks got along. The gay scene here was alive and celebrated, most of the population was accepting.
I looked up at Ryan. "I'm not picky."
"You like soul food?"
"Never had it, but I'll try it," I told him. He smiled and hailed a taxi. Shit, where were we going?
We climbed in and Ryan gave the driver an address. "It's not too far, but I don't feel like walking."
He put his muscular arms around me and kissed me lightly. "You ever kissed a black guy?"
I shook my head no; I never had, but it was nice. I was still a little tipsy. "Why? Are you like super different from us white guys?"
He just smiled and kissed me again, this time for a bit longer and with a bit more passion. I slipped my arms around his solid body and felt my dick plump up. He nibbled my neck. "You aren't different; the colour-difference just turns me on." Oh man.
Thankfully it was a short trip. Much more kissing and I couldn't be responsible. I don't want to be a good boy, I want climb on your lap and let you kiss me senseless!
Ryan paid the driver, and we got out and went into the Soul Food Kitchen. Simple name, but it smelled terrific. The restaurant was almost full. A couple of people said hello to Ryan as we passed. We sat down and a waitress came over with menus.
I looked at it and there were lots of tasty-looking things on there. Ryan pushed my menu down so he could see me. "You're not fussy? Like most things?"
"Aye … yes." I smiled at him. I like you ….
"Then I'll order for us, okay?"
"Sure. I trust you." But why did I, since we'd only just met?
We had a feast of okra, cornbread, shrimp, fried chicken, collard greens, macaroni and cheese and hush puppies. It was heavy food, so I only ate a little, but Ryan tucked in!
We talked as we ate. "So what do you do, Ryan?" I think I loved the mac and cheese enough to at least consider being engaged to it. I'd fallen for the okra, too.
"I'm a cop." Ryan sat back and watched me. He tore meat off a chicken thigh. "You?"
"You're a police officer, here in Toronto?" That explained his confidence.
"Yes." He ate his chicken with his fingers; it was so sexy. Finger lickin' good, and I wanted to be the one licking those fingers. And another large hard lolly ….
"Cool." I tried the collard greens, which don't look too appetizing, but which were really delicious. "I'm a personal trainer."
He smiled at me. "That's why your body is so tasty looking?"
I laughed. I knew I was blushing. "Aye, I guess. I have a degree in sports and physical fitness, and nutrition."
Nodding, Ryan looked at my plate. "Which is why you aren't eating too much. I guess this isn't what you usually have."
"No, not usually." I felt a little guilty for not eating more. "But it is really good."
"No, me too. I probably stop in here once every couple of months. It's excellent food."
"It is, and once in a while everything is good for you." I was feeling a bit cheeky.
Ryan wiped his hands on a napkin and reached for my left hand. He held it in his. "Is that what you tell your clients?"
"It is. Making people feel badly about themselves or their bodies isn't helpful. They come to me for help, not to be ridiculed or talked down to." I told myself not to get on my soapbox. "People need to know they can be successful in getting healthy without giving up everything they enjoy."
Ryan was massaging my hand, but he was paying attention to me too. "You sound like you care."
"I do care. Weight and health go hand-in-hand. I try to show people how to care for themselves and how proper nutrition and exercise is important. Nothing makes me happier than when a client finally sees that food is just fuel." Shit, I was on my soapbox. "Sorry, I'm preaching."
Ryan looked me in the eyes for a moment. "No, not preaching … passionate."
I grinned at him and squeezed his hand. He raised himself out of his seat and leaned over the table, pressing his generous lips to mine. I let his tongue in. Damn, he was a good kisser!
We got ready to leave and I tried to pay part of the bill, but Ryan shook his head. "Sim I asked you out, but thanks."
"Thank you. This was terrific."
He took my hand and we walked out of the restaurant. We stood on the street, my hand still in Ryan's. I kept wondering why everything just felt so right. Ryan took me in his arms, pulling my body against his. His body was muscular and hard and I liked it. He bent to kiss me deeply, his tongue meeting mine. He had to have felt me harden against his thigh, I sure did.
He could have ravished me right there without protest, but we finally separated. "Shit Sim, what are you doing to me?"
I smiled and joked with him. "It's my Scottish charm. You can't resist me."
"You may be right." Ryan still held me close. "My place isn't far, you want to come back?"
I hesitated. All of me was saying yes, yes, yes, but it was too soon … wasn't it? Ryan sensed my reticence. "Hey, it is okay to say no. I know we've just met."
Meeting his gaze, I melted into his arms. "That's just it, I know I should, but I don't want to say no."
"I'll get a cab." He moved to the street and hailed a passing taxi. After we'd settled, Ryan said, "No matter what, you can say no. I like you and don't want to fuck this up before we even get to know each other."
I was about to say something when my phone rang. I pulled it from my pocket. It was Jack. Damn, I'd forgotten to call him. I answered. "Hello Jackie … I'm sorry … we were eating. No, everything is fine … Ryan's a gentleman. Okay, but don't worry. I'll see you on Monday."
Ryan smiled at me. "Your buddy is worried about you?"
"Yeah, I promised I'd call and forgot. " I jammed the phone back into my pocket. "He's a good guy."
Nodding, Ryan turned to me slightly. His hand was on my inner thigh and slowly sliding upwards, he nuzzled my neck. I just wanted to let whatever was going to happen happen; let Ryan take command. Thankfully Ryan had enough self-control for us both.
The taxi pulled up in front of a nice condominium. I climbed out with some difficulty, pushing on my traitorous dick, and followed Ryan in. We got into the elevator and Ryan pressed fourteen. Now I started to feel nervous and wondered if this was a good idea; I was having second thoughts. Just at that moment, Ryan put his hand on my back and smiled, and I decided that I was in the right place.
The elevator stopped and the doors slid open. I followed Ryan out and down the hall to his condo. He unlocked the door and I stepped into the entrance. It was nice; painted in a cool light blue. I waited until Ryan was in and closed the door. "Come on through." I followed him down the short hall, looking at the pictures on his walls and stepped into the living room. It was comfortable and homey. There were lots of plants including a beautiful orchid on a marble topped side table.
"Ryan, this is nice." I said, looking around.
"Glad you like it." He was behind me, his arms snaked around me and he held me tight. His hands ran over my abs and up across my chest, where he found my left nipple, which he paused to caress. I'm so sensitive there, I could only groan and lean into him.
He kissed my neck and ear. He whispered, "So, we gonna sit and talk and pretend we don't want to fuck, or just admit it and go to bed?"
I swallowed, afraid I couldn't talk, but I managed to croak: "Bed. Let's go to bed."
"Good boy." He pulled me along behind him. "Shower first."
I kept asking myself why this was okay with me. I never did things like this. Ryan pulled off my t-shirt and unbuttoned my jeans, he pushed them down and helped me out of them. I was so hard. Ryan knelt in front of me and looked up and then took me in his mouth. He sucked me, he knew as did I that I wouldn't last long and he was right. "I'm gonna cum." And I did – so hard, I was surprised that I remained upright; he swallowed all I had.
He stood up and kissed me and then turned on the shower. He guided me in and then stripped. He had an amazing body, and yeah, I just had to look at his dick. It was about eight inches and thick and fully erect. He climbed into the shower and pushed me to my knees. "Suck it, Sim."
I dropped eagerly, took him in my hand and then started to blow him with relish. He was hot and ready and he held my head and started to pump into my mouth. I didn't fight as he thrust into my mouth until he came, I had to work hard to swallow it all. His cum tasted as sweet as he seemed to be.
"Oh Sim, you are something." He pulled me up and then washed me carefully before I did the same for him. He turned off the shower and we dried each other. I still wanted to just give myself to Ryan, let him do what he wanted with me.
"Come on." Ryan took my hand and led me to his bedroom. It was a nice room and the bed, was king-size. "Get in."
I crawled onto the bed and Ryan was right beside me, then on top of me. He started to kiss me. We rolled over and he pulled me on top of him; his hands were everywhere, over my back, caressing my ass, and we kissed and ground against each other.
Finally, Ryan flipped me onto my back. He knelt between my legs and reached over to the night table. He grabbed a condom and rolled it onto his hard dick. He smiled at me and asked me if I was okay. "Yeah, yeah fine." I didn't want to talk. He grinned and lubed his dick and reached down to do the same to my ass.
I groaned as the first finger entered me. "Just loosening you up, baby. Get you ready for me. You still want this?"
Panting now, I was hard again, ready for him. I nearly yelled, "Yes, aye."
He pressed himself into me slowly. Oh, god it hurt. He was thick, but he was patient until he stretched me open, moving slowly until he was all the way in. I wrapped my legs around him and he leaned over and bent to kiss me. He slowly started to move in and out. It felt amazing; I reached up and held onto him and he lay on me and held me tight, never stopping. Ryan fucked me slowly, and I felt my orgasm building. I wanted him to move faster, but he just whispered in my ear to be patient. He said it'll be the best you've ever had.
It was like torture, but mind-blowingly good torture. When I finally came, the feeling was so strong it overwhelmed me and I couldn't stop the tears. You know when they say 'it'll rock your world,' well it did. Ryan came just after I did; pulling me tight and groaning loudly.
Ryan smiled; he was still inside me and he held me close. "Hey it's okay baby. Just hold on."
He just held me till I calmed down. Then I felt like moron. "Hey baby, not at all. Sometime it happens when it's right. It felt good though, huh?"
I nodded, scared I'd squeak if I tried to speak. Ryan pulled out of me slowly; fuck I felt so empty. He walked naked out of the bedroom to the kitchen and brought back two beers. He'd gotten rid of his condom too. I sat up and he handed me a beer, I took a deep drink. "Thanks."
He pulled me close and pulled the sheet over me. I rested my head on his shoulder. Ryan kissed my head.
"Thank you for that." Ryan turned my head and kissed my mouth. "It's been a while since I had anyone here."
"Been a while for me too. I don't usually do this kind of thing."
"Felt right though, Sim." Then he laughed. Deep from his belly, it was a beautiful noise. "And you know what?"
I shook my head, enjoying his laughter.
"It's just gonna get better, cuz we are gonna do it again right now."
And we did. And then a couple more times before we fell asleep.
<><><>
Copyright © 2017 Mikiesboy; All Rights Reserved.
32
Stories posted in this category are works of fiction. Names, places, characters, events, and incidents are created by the authors' imaginations or are used fictitiously. Any resemblances to actual persons (living or dead), organizations, companies, events, or locales are entirely coincidental. Note: While authors are asked to place warnings on their stories for some moderated content, everyone has different thresholds, and it is your responsibility as a reader to avoid stories or stop reading if something bothers you. 
Story Discussion Topic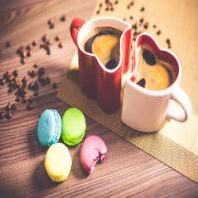 Open Club · 57 members · Last active
A fan club for Mikiesboy to chat about his stories as well as home to the Drop In Centre Chat Topic
---
You are not currently following this author. Be sure to follow to keep up to date with new stories they post.
Chapter Comments
Newsletter

Want to keep up to date with all our latest news and information?

Sign Up