Stories posted in this category are works of fiction. Names, places, characters, events, and incidents are created by the authors' imaginations or are used fictitiously. Any resemblances to actual persons (living or dead), organizations, companies, events, or locales are entirely coincidental. Note: While authors are asked to place warnings on their stories for some moderated content, everyone has different thresholds, and it is your responsibility as a reader to avoid stories or stop reading if something bothers you. 
Soul Food - 4. Soul Food Chapter 4
Authors note: This chapter contains more about polyamorous relationships. I ask that you remember that people who are hurt often do foolish things. And remember, this story is really light-hearted, about love no matter what shape that takes. (As well, kindly remember that stringing up the author, is not an option.)
Authors note: This chapter contains more about polyamorous relationships. I ask that you remember that people who are hurt often do foolish things. And remember, this story is light-hearted, and about love no matter what shape that takes. (As well, kindly remember that stringing up the author, is not an option.)
Soul Food Chapter 4
The next weeks were a blur. I just worked and stayed with Jack and Rog. They insisted I sleep with them but often I didn't; instead sleeping in the spare room – sometimes I just needed to be on my own.
Jack has been dating someone but he'd been very secretive. I wondered if that was because I was here, taking the spare room. I hated to think I was cramping his style.
I was thinking about moving out again and mentioned it to them both one night. Roger was pretty pissed off. "You're an ass, Sim. You want to leave again, then fucking go, but don't come back." He stomped out onto the balcony for a rare cigarette.
Jack watched him go and then turned to me. "Even I don't piss him off enough to make him smoke. Nice job!" He was pissed too.
I looked at Jack. "What? I mean what am I missing?"
"For a guy with a degree you're pretty dense sometimes, Sim." Jackie thwocked me on the head. "Roger loves you, you dolt."
Okay this was, wait what? "Loves me? You both love me; I love you. I don't understand Jackie."
"Sim, you really have no clue, do you?"
I shook my head, I felt like I walked into a bad novel and I was the plot hole.
"Sims, I guess you think that the three of us just were friends and lovers who lived together."
"Yeah. What else?" Weren't we? How come no one bothered to let me in on the secret?
Roger walked back in at that moment. He stood watching us, arm crossed tightly over his chest.
"Well, the truth is that I wanted you and so did Rog. We both did. Wanted you as in being a couple with you." Jack looked at me intently and then turned to look at Rog who nodded.
"Sorry? What? I thought you two … and then well, you like me and the fun we had, so …." We had never talked about any of this before. What the fuck?
Roger came and sat on the coffee table across from me. He took a hand in his. "No Sim, I've loved you for ages, wanted to be exclusive with you, so did Jack."
"Fuck, why didn't I know?" I looked at them both. "Neither of you ever thought about talking to me?"
"We talked and decided because we both wanted you, and we cared about each other, that we'd share you and all live together." Jack took my other hand and squeezed it.
"So … I had no choice because you guys didn't want to hurt each other?" I felt kind of used, which was dumb because things had been great.
"I guess, yes," Jackie said.
"Okay, so why are you mad at me now Roger?"
"Fuck, you just don't get it." Roger got up to pace. "I love you, want to be with you, want to marry you, be your husband."
I sat and stared at him. I had no clue he felt this strongly, I mean, we'd just never talked about it. "So, me coming and going, is hard on you?"
Roger nodded. I looked at Jack. "Is this why you two didn't marry?"
"No Sims, Roger and I are friends, with benefits yes, and I mean I love both of you and I'd live with you both always. But with Rog, his feelings for you, well it's more romantic."
That seemed wrong on some level, or at least unfair. "But Jackie, what about you? What about romance for you?"
He smiled at me then. "Hey, I said I love you both; I'm happy to fuck you both but believe me, if Mr. Right comes along … there'd be four of us!"
"I could live with that." I said. Oh my god, I am becoming a slut!
Roger reached for my hand again. In that second I knew. I'd never seen it until then. Roger pulled me into his arms. He was like all the guys I dated, big, strong, tall … I finally got it, and I'd been dating him all along.
Jack stood up looking satisfied. "I've got a date. I'll see you two later. Don't mess up my side of the sheets."
He came over and kissed me. "Don't you dare fuck this up!"
"I won't, I promise."
Roger kissed Jack, and told him to have fun – and not hurry back.
After the door closed, Roger looked at me. "You, get into the bedroom, we are having an early honeymoon."
"Is that an order?" I couldn't help but grin at him.
"Yes, now go before I spank you."
Oh yes please, spank me.
We made love a couple of times and just snuggled together enjoying the afterglow. I looked at Roger and he grinned, asking, "What?"
"I'm so sorry I didn't realize." I felt happy but sad, and my eyes told the tale.
"Hey, it's okay. We got here and well, it's not all you." He held my hand and kissed me.
"Um, you said honeymoon earlier."
"Yep."
I had sort of hoped he'd say more, but he didn't. So I just lay quietly until I felt him shaking; he was laughing.
He propped himself up on his right elbow and looked at me. "Sim, this is not how I imagined this would happen, but will you marry me? I know we've only been a couple for a few hours, but we've been together for ages, and good friends."
I kissed him then and he slipped his arms around me. I felt his hazel eyes questioning me. "Yes, Rog, I'll marry you." In a heartbeat, forever and ever, amen!
<><><>
The next morning Rog and I sat at the kitchen table eating bagels and drinking coffee. I felt so calm and happy, like I was marrying my best friend … I guess that I was. I was daydreaming when Rog finally got through to me. "Sim?"
"Sorry, what?" I smiled at him. God, I just wanted to go back to bed and fuck him again. "Let's just go back to bed."
He laughed. "You're a horny lil fucker aren't you?"
"Like you didn't know already." I blew him a kiss. "It's why you love me."
He sighed. "Okay, so we need to talk about when and where you want to get married."
"Oh I know where!" Jack wandered into the room. "Scotland."
Roger smiled. "Well the slut returns. Where were you all night?"
"I'm surprised you noticed I was gone." Jack poured himself a coffee. "It just so happens I was back early-ish. But I wasn't alone. But you two, well it sounded like a porn movie!" He continued on in a whisper. "All that moaning and "oh I'm gonna cum," inspired us, if you know what I mean."
I was laughing at him, when his lover walked into the kitchen. Oh my god! The bartender from the G-G-Gay Bar! I think my eyes were as round as saucers when Roger gave me a gentle slap. "Down boy. That toy belongs to Jackie."
Jack hooked his arm around his new guy. "This gorgeous piece of man-flesh is Daniel. You two keep your paws on your own dicks."
I offered Daniel my hand; he shook it, holding it a little longer than necessary. I pointed to Roger; "I'm Sim, this is Roger."
Daniel leered at me and nodded to Roger. "I remember you both from the bar."
I remember you too. I just want to gaze into those eyes and unbutton those sexy jeans. "Yeah, I remember you too." I swallowed, wondering how I could just get a look at that body sans clothes. Jack you lucky fucker!
<><><>
I could not get Daniel out of my head. I knew I wanted him, and I knew I was going to go get what I wanted. I also knew it was dangerous because if Jack and Roger found out that would be the end of our friendship and my future marriage. It was crazy, I know.
I never take risks like this one was going to be. But some things just need to be done. And for me it was Daniel. I could still see that ass in those jeans.
It was Thursday and I knew Jack and Roger were at a publisher's dinner and would be very late, and I also knew Daniel would be working. I dressed in tight jeans and a slim fit t-shirt that left nothing to the imagination. I headed over to the G-G-Gay bar. Daniel would be off at 10:00 pm, and it was 9:00 pm now; I'd have time for a couple of relaxing drinks.
It was loud and crowded when I arrived. With a little squeezing I found a space at the bar to wait for Daniel. He looked amazing. Black jeans molded over his muscular legs and butt, and a charcoal-gray t-shirt showed-off his sculpted abs, chest and arms. After a flurry of service, he turned to my end of the bar, spotted me and slunk over; I was mesmerized by that sexy bulge in front. I could see his nipples through his shirt and the jeans he wore slung low low low on his hips.
"Sim, nice to see you. You meeting anyone tonight?" Daniel grinned, and leaned on the bar, I could smell his cologne and feel his warmth. I watched his muscles move under his smooth skin. I wanted to lick his biceps.
I grinned at him. "I hope so, Daniel." I kissed his cheek lightly. "You busy?"
"Now or later?" He ran his forefinger through a ring of condensation on the bar and then licked it off, slowly. That's gonna be my dick later, my friend.
"Later."
Daniel pulled back a little. "Are you asking me to ...."
I nodded. "Only if you want to."
He sucked in air. "You know we'll be ch ...."
"I know. We'll be cheating on them. I but want you." I ran a finger along his jaw.
He smiled then, and licked his lips. "I'm off in thirty. Corona?"
I nodded. He turned away to get my beer. When he returned he took my hand, leaned very close and whispered in my ear, "Sim, when we're fucking you gotta talk. I want to hear your voice."
"I'll do my best." Oh my god, talk? Couldn't ask for something simple like moan or grunt?
"Ok, I'll be back soon, Sim. I can hardly wait."
I watched his sexy ass walk away. Me too Daniel, me too.
After leaving the bar, I pushed Daniel up against the wall outside. His kisses were electric. We broke apart and found a cab. Crawling in the back, Daniel gave the driver his address; we held hands during the ten minute ride. We got out after I paid the driver and Daniel fumbled with keys and finally got the building door open.
As soon as Daniel closed his apartment door, I pushed him back against it and fell on him, pushing my hard aching dick against his. I ground into him. He moaned and put his arms around me, keeping me there. My mouth was on his, he held on to me, pulling me closer and squeezed my ass. I pulled off his shirt and lapped and suckled his gorgeous nipples. He moaned and put his hands through my hair. He pulled me back to his lips; his hands were on my ass. Then pulling at my t-shirt, he dragged me to his bedroom.
We tore our clothes from our bodies and stood before each other naked and hard. Cocks reaching out and we moved into each other's arms. We kissed, wrapped around each other, sucked lips and tongues and stumbled to the bed. Daniel broke the kiss and held me at arm's length.
"Sim, I want you inside me, fuck me." He lay on the bed. A beautiful blond god; his body was a masterpiece.
I climbed onto the bed and lay on top of him and thrust against him; Daniel holding me tight. "Sim, please, I want your cock."
I sat up and grabbed some lube and a condom. How convenient! Daniel sat up grinning and rolled the condom onto my dripping hard tool. I kissed him and pushed him back down; I lubed his ass and pushed two fingers into him. I let him thrust against them, watching those double-jointed hips do their thing. God, he was hot. His blue eyes were almost navy with lust. I pushed his legs farther back, aimed my throbbing dick at his pucker and slowly entered him. Under me he writhed, groaned and begged me to hurry.
I told him to be good and I'd rock his world. I fucked him slowly, balls deep with each thrust. His balls tightened and I continued my slow, steady onslaught of his beautiful ass. As it was, it was me that came first, I but gave him a few more strokes and he came calling my name. He was covered in his come. I ran my finger through it and offered it to him. He sucked his juice off my finger, moaning.
I lay down next to him and we just cuddled and kissed for a while. I got up to use the bathroom.
Daniel grinned. "Hurry back." He was stroking his hardening dick. Holy mother of god!
When I returned, Daniel was on his feet, hard cock in hand and covered in a condom. "Come here, Sim."
I moved to him and he kissed me. "Kneel on the bed."
Kneeling and hard again, I felt his fingers between my ass cheeks. "Daniel. Oh god baby, aye."
Daniel pushed two fingers into me. "Yes give me more of that hot accent … while I give you my hard dick."
Oh man, he was a nice size … spread me open and sunk himself straight into me. Grunting, he wrapped his arms around my waist and pulled me to my feet, dick still buried in me. "Holy fuck, Danny … God yes, fuck me."
He nuzzled my neck and bit me, not all that lightly, holding on with his teeth. He thrust into me, held me with his left arm and stroked my hard leaking prick with the right. It felt amazing and I just gave myself over to him. He didn't disappoint, he fucked me beautifully and we came within seconds of each other. I turned my head and he held it so we could kiss.
"Mmm, Sim that was better than I'd hoped."
Oh me too, God this boy knew how to dance!
Daniel pulled out of me and spun me around to kiss me. "Hmm, shame you didn't say yes to me the first time, Sim. We'd never be outta the sack."
"Let's shower."
Daniel grinned. "Together?" I nodded and we walked into his small bathroom.
The phone started to ring, while we were dressing. Daniel answered it. "Oh hi Jackie … now? Well I was just going to bed … yeah I am a bit … no it's not that Jackie. What? No baby, no, I don't have company. What do you think I am?"
Daniel looked at me and held the receiver away covering the mouthpiece. "Get the fuck out, Sim. Jackie's on his way."
Holy shit! I dressed and got my stuff and opened the door. Jackie stood there! And he looked angry.
I tried to squeeze past him, but he grabbed my ear and pulled me back inside. "Owwww, Jackie!!"
Jackie's eyes were the colour of molten gold. "Smells like fucking in here."
Daniel and I stayed quiet and looked at each other. Jackie wasn't close to being done. "Don't try and hide it, you two. You think I didn't notice you gagging for each other the other morning?" He looked directly at me next. "Or did you think I forgot how you creamed your jeans in the bar the night you met Ryan?"
I shut my mouth. Fuck, I have ruined everything… Sim, you ass!
Jackie pulled out his phone and pushed a few buttons. "Rog, you still up? Oh no ... Sim isn't home …? No note? We'll be right there to wait with you … yes babe. See you soon."
Glaring at us both, Jack called a taxi.
The cab pulled up and Jack pushed Daniel in and then me, but it hurt! "Jack, what you doing?" I crawled in and sat next to Daniel.
Jack got in and gave me a final whack with a stick he'd found somewhere. "You're dogs, the pair of you. I should throw a bucket of cold water over you horny hounds!"
We all sat quietly on the ride back home. Jack sat with his arms crossed; refusing to speak but he did use his stick on us once and awhile.
Upon arrival, Jackie got out and then marched us up to their flat. He opened the door and pushed us both inside.
Roger appeared from the hall. "Hey! You found Sim?"
Jackie pointed to the sofa. "You two – sit!"
Roger watched us walk by him. He looked at Jack. "So, what's wrong?"
"Do you know what your fiancé and my boy-toy have been doing?" Jack walked around the back of the couch and slapped us both on the head.
"Ow, for fuck's sake, Jackie." Daniel turned around and glared at his boyfriend.
Jackie stared back evilly. "Oh, fucking is right!"
My heart dropped. I looked at Rog, whose expression hadn't changed. It appeared frozen on his face. I started to think about what I needed to pack when Rog threw me out.
Roger looked at me, then at Daniel and then back at me before he looked at Jack. "What's been going on?"
"Roger, go in the kitchen. We need to talk." Jackie said and then glared at us, "You two, do not move."
I could hear voices not particularly raised.
Daniel tapped my leg. "So, what do you think they are gonna do with us?"
I shook my head; I had no idea. Daniel slid his hand into mine and whispered. "It was worth every fucking minute though, Sim."
I squeezed his hand and we grinned at each other. We both stopped smiling as Jack and Roger returned to the living room.
They stood there over us, frowning. Roger looked at us both. "So, you two, Jack has a theory you've been having a little sex on the side." He looked at us and our entwined fingers. "Anything you want to say?"
Daniel removed his hand from mine and shook his head. I decided to join him.
Jack on the other hand did. "Look you two just own up to it. Roger and I aren't the jealous type but we do want some honesty. That room, well, let's just say it was reeking of sex."
I decided to give up. "Okay aye, yes. We did it."
Roger looked at me and pulled me up off the couch. He kissed me soundly leaving me breathless. Jack was doing the same to Daniel. Then Jack handed Daniel to Roger and Jack pulled me into his familiar embrace.
I looked into his beautiful eyes. "We forgiven, Jackie?"
He nodded to Roger and Daniel, who were nearly down each other's throats. "They seem to be okay."
Jack poked Roger. "Okay okay."
They broke apart gasping and grinning. Jack pointed to the dining room table. "Okay, all of you sit."
We did. Jackie stood at the head of the table. "Okay, let's put it out there. We all get along. Roger and Sim want to marry but it doesn't seem like it's going to be a traditional union. I love them both as well and am happy to share." He turned to Daniel. "So how do you feel?"
Daniel looked around the table. "Like we'd all like live together and f.., um make love with each other?"
The three of us nodded, used to our loving living arrangements. "But no jealously." Roger said. "We do it together. Honesty is paramount."
Daniel looked at us, smiling like a horny wolf. "I'm so in."
Jack stood up. "Okay then, it's agreed. We'll move in together, but we need somewhere bigger."
Roger stood up beside Jack and put an arm around his shoulders. "A house?"
Jack nodded. "Yeah, I think it's going to have to be."
Daniel and I grinned at each other.
Jack yawned. "Right now, I think we all need to go to bed."
I pulled Daniel to his feet. "Where are we all gonna sleep?"
Roger grinned, "Who said anything about sleeping." He pulled me along to our old bedroom, Jack and Daniel followed laughing.
We all tumbled into the bed except Jack who watched us. "You know Roger, I think we need a bigger bed." He kicked the door closed.
C'est fini
As always, much thanks to AC Benus for his patience and generous assistance as my beta reader and editor. Mistakes are all mine.

And thank you to all of you who read this story. Thank you for your insight and comments.
tim
Copyright © 2017 Mikiesboy; All Rights Reserved.
Stories posted in this category are works of fiction. Names, places, characters, events, and incidents are created by the authors' imaginations or are used fictitiously. Any resemblances to actual persons (living or dead), organizations, companies, events, or locales are entirely coincidental. Note: While authors are asked to place warnings on their stories for some moderated content, everyone has different thresholds, and it is your responsibility as a reader to avoid stories or stop reading if something bothers you. 
Story Discussion Topic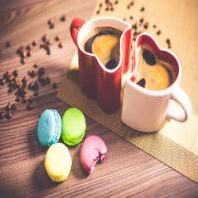 Open Club · 57 members · Last active
A fan club for Mikiesboy to chat about his stories as well as home to the Drop In Centre Chat Topic
---
You are not currently following this author. Be sure to follow to keep up to date with new stories they post.
Chapter Comments
Newsletter

Want to keep up to date with all our latest news and information?

Sign Up