One of the common refrains that we hear from new authors on Gay Authors is that we are a bit cliquey here and that it is harder to get established.  That's true to some extent.  We have authors that have been here from the beginning and are still going strong, such as @Comicality and @Bill W.  Reading is a leisure activity and for many people you have to overcome the familiarity bias.  I would rather reread a story I know I enjoy than roll the dice on a new author in my natural state. It is only in those times that I purposely choose to expand my horizon by trying out new things, that I overcome that internal inertia.
When those times swing around, checking out a well written short story is a great low cost (in time) commitment to trying something new.  And at Gay Authors, the Anthologies are a great opportunity to put yourself out there as an author. We post and promote the anthologies heavily and readers take the gamble and check out new authors then.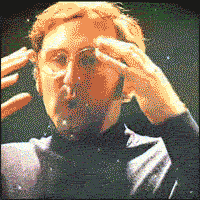 We started to have a theme anthology (at least one) in 2004.  So we have 18 years worth of short-story anthologies in the archive for a total of 781 stories!
https://gayauthors.org/stories/browse/category/109-fiction-gay-authors-anthologies/
We are having another anthology this year that is due September 1, 2022. The theme this year is "Anniversary" to celebrate Gay Author's 20th birthday.
the full details are in the Anthology Forum of the Writer's Circle:
So, jump in!  Write an anthology entry this year with your take on Anniversary.  Try a genre you don't usually try. Stretch your skills.  We'll be promoting all the entries, so, it's you chance to be seen.  Will we be seeing your entry?  Click that link above for full details!
5

10