Join For Free and Get Notified of New Chapters!

Are you enjoying a great story and want to get an alert or email when a new chapter is posted? Join now for free and follow your favorite stories and authors!  You can even choose to get daily or weekly digest emails instead of getting flooded with an email for each story you follow. 

 

Dedicated to all the boys and girls who every day make choices and decisions that positively impact the environment. They help protect and preserve nature, improving the world for themselves and generations to come.
And for my niece, Alexandra Hazday, born on Earth Day
Beach Bottles - 1. Beach Bottles
Liebe enjoyed living in the Florida Keys. It was always warm, and the ocean was all around her. She was in kindergarten, was learning her letters and numbers, and loved going to school. She could not wait until she was able to read by herself. She also liked eating lunch and playing with the friends she had made since starting classes.
Most afternoons, one of the neighbors down the street picked her up, and Liebe spent time at their house until one of her fathers came to get her. Papi was a firefighter. He worked putting out fires and helping people when they were in accidents. Daddy was a fisherman who also taught people how to scuba dive.
Sometimes, one of her dads would be waiting for her when her day ended. That happened when they finished work early or did not have to work at all. She was always happy to see one of them sitting in their truck in front of the school.
When she heard the teacher standing outside the door say, "Hi, Pete," she knew Papi was there to pick her up. Although everyone called him Pete, Papi's name was really Pedro.
"Papi!" Liebe dropped her backpack on the floor and raised her arms so her father could lift her. When he did, she wrapped her arms around his neck and gave him a kiss.
"Hey, Munchkin. Ready to go? Your other dad should be home when we get there."
"I'm ready. I can't wait to see Daddy and Spot."
Illustration
A dark-haired man wearing a t-shirt, shorts, and flip-flops holds a blonde girl with a school building in the background.


Once Liebe buckled her seat belt, Papi started the truck. The Florida Keys are a series of small islands at the southern tip of the state with the Atlantic Ocean on one side and the Gulf of Mexico on the other. Some of the islands are tiny, and nobody lives on them. Others, where people had houses, were larger. They were still small enough and close together. It did not take long to get home. The school was only one island away from their house, and they had to cross only one short bridge.
Like many other houses in the Florida Keys, Liebe's home was built high off the ground on top of cement columns. This was so water would not get inside during storms. When they drove up to it, Liebe's other father and her Dalmatian puppy were waiting for them, sitting on the back of Daddy's pickup truck parked in the carport. As soon as Papi stopped the Jeep, Spot jumped and ran towards them.
"Good boy, Spot! Did you miss me?" Liebe giggled when her dog licked her face.
"Hey, Tag, are we taking the boat out this afternoon?" Tag was what Papi called her other father. Daddy's name was Taggart but few people ever used his full name.
"I don't think so." Daddy pointed at the sky, which was turning dark even though it was still daytime. "See the clouds building up? There's squalls out on the Gulf Stream, a big storm's coming soon. But tomorrow it'll be sunny, so we'll go out then. I think we should order pizza and watch TV tonight."
Illustration
Barefoot blond man wearing shorts and a t-shirt, a hand raised in greeting, sitting on a blue pickup truck's tailgate with a Dalmatian puppy next to him.
The next morning when she woke up, Liebe found her fathers drinking coffee in the kitchen. "Good morning," she said while rubbing her eyes.
"Morning, Munchkin. How's my favorite daughter today?" Daddy patted the chair next to him for Liebe to sit on.
"You're funny, Daddy. I'm your only daughter." The giggling girl knew Daddy was teasing her. They both did all the time. Papi also liked to call her his little girl even though she was big now.
"What do you want for breakfast?"
"Pancakes! With peanut butter, bananas, and lots of syrup." Liebe giggled again when she saw the ugly face Papi made. He did not like peanut butter.
"You always want the same. Why don't you go wash your face and get dressed? As soon as you're done, we'll eat. Then we'll take the boat out."
"Yaaay!" Liebe ran back to her room to do what Daddy asked. She looked forward to going fishing and catching something for lunch or dinner. She returned wearing her bathing suit and carrying shorts and a t-shirt.
"Are you going to put suntan lotion on me now or later?" Liebe looked from one father to the other when she asked her question.
"Later," said Papi.
"That way you won't get it on the furniture," added Daddy.
Liebe nodded and sat in her chair in front of a plate with two pancakes slathered with peanut butter and covered in bananas slices and syrup. She was hungry and wanted to get out on the water so she ate fast. "All done!" she announced after finishing her orange juice.
Illustration
Blonde girl sitting at a table with a plate of pancakes in front of her. Two twenty-something men stand near her.
While Daddy readied the boat, Liebe impatiently wriggled on the dock as Papi rubbed suntan lotion all over her. "We don't want you to burn, Munchkin."
"Can you help me put on my t-shirt, Papi?" She raised her arms and slipped them inside the sleeves while Papi pulled the shirt over her head. Then he helped her with the bright orange life jacket and handed her sunglasses and a ball cap. "Okay, we can go now."
Both dads smiled at her. "Here we go then," Daddy said. "Everyone hang on to something."
Liebe held on to the metal railing on the side of the boat and scanned the water looking for something. "I don't see Mama Rose or Kara, dads. I hope they join us today."
Mama Rose was a dolphin they had encountered before, and Kara was her calf. The first time they ran into the mother dolphin, Daddy had to jump in the water to save her. She had been wrapped in a fishing net and could have drowned—dolphins cannot breathe under water.
Papi stood behind Liebe and put a hand on her shoulder. "Maybe they'll find us later. They may be looking for food."
"If I catch a fish I'll save it for them. I don't want them to go hungry."
"That's very nice, Liebe. But remember what we talked about before. Mama Rose and Kara are wild animals. We don't want them getting used to us feeding them. They could forget how to hunt."
Illustration
Boat speeding through water with a girl and two men aboard. Girl holds boat railing with one hand and her ball cap with the other one.
The canal behind their house was a no wake zone. That meant they had to go slow so they would not hit any big animals swimming in it. The boat's engine chugged-chugged until they reached the end of the canal. Then Daddy pushed the speed lever, and they started going much faster.
"We're not going to stop at the bridge beach today?" Liebe asked her fathers. All along the Florida Keys, bridges connected the little islands. At each end, there were small beaches. Some were sandy and some were rocky.
"We are," Papi replied. "But we did this one last time. We're going to visit another one today."
Her fathers had a rule that before they could play, they had to help clean the beach. People threw out all kind of things in the water. A lot of that garbage ended up on the sand and the rocks. It was bad for the ocean and for the animals that lived in it. Daddy always said we all had to do our part to help the environment.
At home, that meant recycling. From when she was little, her fathers taught her to separate garbage into different bins. Things like plastic bottles, glass jars, and cereal boxes went into the green container. The company that picked it up every week could turn those things into something else.
Banana peels, eggshells, apple cores, and other food waste went into the blue bin. That was trash Liebe's dads told her would be buried. The more they recycled and the less stuff they trashed, the better it was for the world.
Illustration
Blonde girl holding cereal box while standing in front of blue and grin bins. Adult man holds the green one's lid open.
Once the boat stopped, Papi carried Liebe to the edge of the water on his shoulders. The water was shallow, and he was tall. Her feet did not even get wet. Daddy took care of bringing an old, large paint bucket. Inside were gloves for the three of them and a can of bug spray. Sometimes there were a lot of mosquitoes or other insects, so they always sprayed themselves.
Liebe wore her pink gloves while picking up trash, so her hands would not get slimy stuff on them. She would pick up soda pop cans, bottles, paper cups, plastic straws, and all sorts of other things. Liebe always wondered why people were so dirty. Did they forget garbage was supposed to go in garbage cans?
Whenever they found broken glass, fishing hooks, or anything else with sharp edges, Liebe would stop, and one of her dads would get it. They did not want her being cut by accident.
Working with her fathers, they had the bucket full in no time. When they returned home after fishing, the stuff that could be recycled would go in the green bin and the rest in the blue one.
"Hey, Liebe." Daddy was back at the boat's controls ready to start up the engine. "Wanna do this again next weekend? But with a lot of people?"
"Are we going to invite friends to come with us?"
"Not exactly. There's a group planning to clean a few beaches, and they hired me to move their boss between islands."
"Can we bring Spot?"
"Don't see why not. Papi will be working that day so it'll be you, me, and the puppy."
Illustration
Two men and little girl standing on rocks with the end of a bridge visible in the background. One man holds a white bucket, the other one stands behind the girl with a hand on her shoulder while she holds a soda can over the open container.
The following Saturday, after Papi had left for the fire station, Liebe was filling Spot's water bowl when the doorbell rang.
"That's probably Artie," Daddy said while putting dishes in the dishwasher. "Would you let him in, Liebe?"
When she opened the front door, there was a smiling man on the porch, holding several boxes of doughnuts. "Hi, you must be Liebe. I'm Artie Andrews."
"Daddy said to let you in. Are you the man who hired him?"
"I am. I hear you and your puppy are joining us."
Before Liebe could say anything else, Daddy spoke. "Come on in, Artie. We'll be ready to go in a few minutes."
"What's that on your shirt, Mr. Andrews?" Liebe pointed at the design on the man's long-sleeved, blue t-shirt.
"That's the logo for Ocean Rescue." The picture on the shirt showed ocean waves inside a circle with words above and below it. Liebe slowly formed the letters in her head trying to read it. "It's the group I work for."
"Do you clean beaches all the time?"
"Not all the time, but I do that a lot. And I understand you do too."
"Papi and Daddy always say we have to help keep the beaches free of trash."
Their conversation ended when Daddy joined them and shook Mr. Andrews hand. "All done. We already loaded the boat, so we're ready to go." Daddy pointed at the boat tied up to the dock behind the house. "Liebe, get Spot's leash and your hat. Let's go clean some beach."
Illustration
Blonde girl in doorway, looking up at man wearing a long-sleeved, blue t-shirt holding a stack of doughnut boxes.
"Mr. Andrews, Daddy said you had a special job for me today?" Liebe could not stop staring at the man's face. His mustache reminded her of one of the fuzzy caterpillars that ate the oleander bushes in front of her house.
"That's right, Liebe. For you and Spot." Mr. Andrews reached in his backpack and pulled out a canvas bag like the one Liebe's fathers used at the grocery store. "This is for you." He kneeled down so they were the same height and showed her the Ocean Rescue logo printed on it.
"I get to keep it?"
"You do. After you use it to help us clean the beach today. You see, we'll have volunteers all over, so I don't want you and Spot getting lost in the crowd. Your job will be to drag the bag behind you and collect plastic bottle caps."
"Just the caps?" Liebe was confused. She usually picked all sort of trash. "Not the bottles?"
"Not this time. You're part of an important experiment. Did you know about 250 plastic bottle caps weigh one pound? I want to see how many caps we collect from each beach."
When Liebe did not reply and kept staring at her deck shoes, Mr. Andrews used a finger to lift her chin. "Is that a problem, Liebe?"
"I don't know how to count that high." Liebe was embarrassed.
"Hey! That's not a problem." Artie smiled at her. "Counting them will be someone else's job. Okay?"
Liebe nodded and smiled again. "Okay!"
At that moment, they felt the boat slow down. Daddy turned to look at them. "We're here! We'll coast in and get as close as possible. Then we'll drop the anchor."
Illustration
Fast moving boat on open water. Visible aboard, the silhouettes of two men and a young girl.
Liebe was again carried ashore on Daddy's shoulders, while Mr. Andrews carried Spot. When he put the puppy down, it tried to run around, but Mr. Andrews held on to the leash. Liebe took over when Daddy lowered her to the sand.
"Sit, Spot." Liebe grinned when the puppy obeyed her. He was still being trained and did not always listen. With Daddy following close behind her, Liebe moved through the beach collecting bottle caps. Mr. Andrews had told everyone what her job was, and people put any they found aside for her.
She had been at it for a while when the sound of a truck pulling off the road made her look up. It was a fire engine! When she saw it was Papi driving it, she let go of Spot's leash and waved at her father.
The puppy must have recognized Papi when he stepped off the truck. Spot took off running towards him, the leash trailing behind it.
"SPOT! NO!" Liebe screamed. She tried to grab the leash again but she was too late. The dog jumped over piles of trash and rocks. He did not stop when Liebe called him. Right before he reached Papi and the fire truck, he stumbled over something, fell to the ground, and started howling.
Illustration
Girl wearing a ball cap, blonde hair trailing after her, chasing a Dalmatian puppy on the beach. His leash flaps in the wind as he runs. A red fire truck is visible in the background.
Spot's barking made all the volunteers on the beach stop what they were doing and turn to look at the puppy. Before Liebe could take a step, Daddy scooped her into his arms and jogged towards the animal.
Liebe saw Papi run their way from the opposite direction, reach the dog first, and pick it up. The girl started crying when the puppy tried to lick blood flowing from his injured paw. "Help him, Papi, Please help him." Her tearful begging was muffled when she buried her head in Daddy's neck while crying.
"It's okay, Liebe." Daddy held her a little tighter and ran a hand down her back. "Papi will take care of Spot."
When Daddy started walking again, Liebe turned her head and watched Papi carry Spot to the fire truck. As they got close to it, Daddy put Liebe down but continued to hold her hand.
"It's going to be fine, Liebe. He has a little cut on his paw, and I'll fix it." Papi had one of the other firemen pour water over the paw to clean the sand off it. "Get me some antibiotic spray and a roll of gauze," Papi asked the same man.
Liebe watched as Spot was treated. A sob escaped her now and then, but Daddy's closeness comforted her. When Papi and the other fireman finished, Spot's little paw was three times as big as before because of the wrapping. "Is he gonna be okay?" she asked.
"Yes, he will, Liebe. We put a lot of wrapping on it so it wouldn't bother him too much if he stand on it. Why don't we test it out?" Holding the leash with one hand, Papi put Spot on the ground. The puppy quickly moved to the girl, walking on three legs.
Liebe knelt so she could hug the dog. "I'm sorry, Spot. I should have held your leash harder."
That was when Artie spoke. "It's not your fault, Liebe. But this is a perfect example why we have to keep our beaches clean. It's not safe for humans or animals to walk on broken glass."
The girl was determined to never let it happen again. "Then I'm going to pick up trash all the time. I don't care if some people don't think about others or the environment. I don't like people who do it, but since I can't stop them, I'll come help Daddy and Papi whenever they want."
Illustration
Blonde girl kneeling, while hugging a Dalmatian puppy with a bandaged paw. Papi, Daddy, Artie, and the other firefighter stand around her smiling.
The End
Copyright © 2020 Carlos Hazday; All Rights Reserved.
24

19
My thanks to @Defiance19 for her invaluable assistance.
All my love to her and the team of girls she read the story to.
Their comments helped shape the final product.

Story Discussion Topic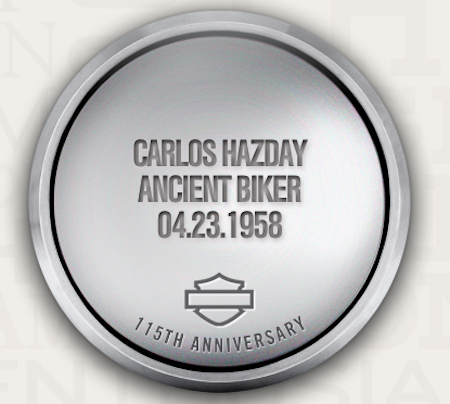 Welcome to the discussion thread for CJ's series. All things CJ are fair game, I simply ask you be respectful of others. I will actively participate in the discussion. Ask questions, speculate about what's coming, or bitch about what happened. We're now open for business!    
Chapter Comments
Newsletter

You probably have a crazy and hectic schedule and find it hard to keep up with everything going on.  We get it, because we feel it too.  Signing up here is a great way to keep in touch and find something relaxing to read when you get a few moments to spare.

Sign Up