Stories posted in this category are works of fiction. Names, places, characters, events, and incidents are created by the authors' imaginations or are used fictitiously. Any resemblances to actual persons (living or dead), organizations, companies, events, or locales are entirely coincidental. Note: While authors are asked to place warnings on their stories for some moderated content, everyone has different thresholds, and it is your responsibility as a reader to avoid stories or stop reading if something bothers you. 
With Pride I Go Forth - 1. Chapter 1 Never Surrender
Never Surrender
I'm so fucking frail I can't do the simplest things for myself—I should be used to it, but I'm not. There is a desperation I feel that I can't put into words. I want to get up from this bed, but my will and strength are as feeble as my mind has become. Death hasn't come for me yet—soon, but not yet—so I'm doing the only thing I'm capable of as I lay here. We'll see how it goes.
I'm writing this while my achy, knobby fingers can still support a pen, not in the usual way, but I've figured out a grip that allows me to get the ink on paper. It's awkward-looking—like I'm a three-year-old learning motor skills—but so far so good if you can read chicken scratches. My eyesight is another problem (recurring CMV Retinitis, thanks to this affliction that continues to steal from me). What can I say? My body keeps betraying me in each and every way.
So… my eyesight… it's hazy—downright cloudy sometimes—but I'm better off that a lot of my friends who have taken this same journey. They've lost their vision completely, and many have died blind, deprived of seeing the faces of their loved ones before they passed. I just hope and pray the darkness doesn't come until after my breath stops.
Anyway, here goes. I'll start with… hate. Yeah, hate… I guess. I don't know why. It just came to me now. It's funny… hate has been something I've tried to omit from my rather short (by my grandpa's standard) life. Grandpa Joe died at seventy-five, which is two and a half times what I will be when they slide what's left of me into the crimson furnace I see in my dreams.
Dreams? Who am I kidding? Those aren't dreams… they're nightmares. My doctor says it's the drugs. Maybe he's right. Mortality is something we all must face… I just always thought I would live as long as my grandfather did. 'Ah, the folly of youth', he would say if he were here. Anyway, it shouldn't take long to turn this husk to ash once the flames hit it.
What do I want to say? Oh, right… hate. I decided to start with hate. Well, hate is repulsive, so don't go there—and if you're sick like me, don't take any with you when you go. Sure, it's a hard emotion to quell, but I've fought it most of my life, and I want no part of that ugliness following me out of this world.
Long before I came out, I felt this disgust, this revulsion others had for me just because I was different. I'm sure some of you know what I mean. I must have been about six when my classmates starting making fun of my lisp… and my prettiness. Pretty like a girl, they would chant. It grew quickly from there over the next few years, and recess and after school were times for fear and tears, which of course made things worse. At first it was all so confusing, what they meant, but there is no better way to get educated than in a schoolyard. And you know what? Turns out they were right about me. Flamer, Nancy-boy, pussy, faggot, fruity tutti, queer, cock-gobbler, and my personal favorite, pansy (pansies are so pretty)—names I heard so often it would have been easy to forget the name my mother gave me, because no one ever bothered to use it—Michael.
Michael. I haven't heard her say it for three years now, not since I told her back in nineteen ninety-three that yes, I'd tested positive for HIV. For some stupid reason, I figured she had a right to know. We won't get into what she said to me the last time I heard my given name leave her twisted up mouth, though. I'm still dealing with that baggage. My doctor calls me a fast progresser, by the way, which means it didn't take long for HIV to become AIDS. Just my fucking luck.
Sorry… had to stop for a day. Self-pity and all that. I needed some time to gather myself. 'Gather myself'. Does that sound like a faggy thing to say? Oh well. I am what I am, and I will soon die for it. Not because I'm a gay man, but because it is a cruel and callous world that first looked at AIDS as a gay plague, brought down upon us by the lord above. As if. It's hard to believe people are that stupid… but the proof is in the pudding.
It's just a disease—a deficiency—a horrible one, and god isn't the one punishing us. No, the establishment is, with non-existent funding to protect us at the beginning. So many years and lives were lost as men in power sat on their hands… watching as we died in droves. They were nothing more than cheering spectators at the parades of death.
I wonder, did they ever look at an AIDS quilt? Do they even know how many of those quilts there are in this world? All those names they should have been held responsible for? I think we all know the answers to these questions. Even now there are those who believe the funding for research we fought so ferociously, so valiantly for, should be taken away. They still want to see us exterminated like vermin—some, even when it is their own children.
I would be remiss, though, not to thank all the truly wonderful people who rallied to our cause from the beginning—you all know who they are—from dedicated researchers like Drs. Volberding, Fauci, Laubenstein, Kovacs, and Birx, just to name a few—to big-hearted celebrities like Elizabeth Taylor and good old Elton John.
Damn, it sucks trying to wield this pen. I think I might know how Jesus' wrist felt when it was nailed to the cross—how's that for imagery? Sacrilege? Sue me. Fuck it hurts, but I don't want to ask for more morphine. Fuck!
Sorry about that. I took another break for some days—two or three—but I'm back. Why? I'm not really sure anymore, but I think it's because I want to leave something tangible behind in this world, even if it ends up in the trash. Confession… I always wanted to be a writer. I wanted to be so many things once upon a time, but when my people began dropping like flies, those things stopped mattering.
Okay… back to writing. It was another long night, and I really didn't expect to see morning. My doctor made me swallow some new pills when they called him in, not that they'll do much good, but my heart is still beating for now. I feel sorry for these caring healthcare workers who have to watch their patients die. I saw their faces when I came to… the relief they showed. I only have to die once. They have to watch it thousands of times.
Who knew simply breathing was such an exquisite pleasure. I took it for granted most of my life, and now all I want is to be able to draw a long breath without feeling the weight of a giant rock on my chest. Oh damn, I'm doing it again, getting sidetracked. I'm running out of time, so I have to make my point if it's the last thing I do. It's okay… you can chuckle at this. I may have lost everything else, but I can still see the humor through the darkness.
I'm sounding bitter, aren't I, but that wasn't my intent. It really wasn't, yet my mind is hard to direct. It keeps wandering, and goes places I don't want it to—like to my mother, father, and sister. Family. There's a word I don't use much anymore, unless I'm talking about my gay brothers and sisters. They've never let me down. My dad on the other hand… well… he says nothing, but my mother… oh, my mother. She uses words like knives, and I have the gashes to prove it.
Yes, Mummy Dearest, I fell from god's grace. I was a reprobate… a wicked wretch… and a disgusting whore, as you so eloquently put it with one long breath. I sold my body in order to eat, but the thing you wouldn't hear while I was alive was how it was never a choice. What can a feminine boy like me do, barely fifteen when his family disowns him and throws him out with only the clothes on his back? What exactly did you expect? You screamed at me for refusing to go to one of those 'Christian' fix-me camps, but trust me, Mother, it never would have worked. If I'd agreed to your ultimatum, it would have killed me quicker than AIDS has.
And you know what else? I know you, and I've never bought that you believe in god. You only subscribe to religion when it suits you. I know about the steady supply of vodka you keep in your closet, and I've had the rather dubious pleasure of seeing you in Mr. Corson's car. The married Mr. Corson who meets you in the Home Depot parking lot. Enough said? Ask Ellie. She was with me when we saw the bottom of your heels through the front windshield, but she's too afraid of your rage to say anything. That's another thing—you swear worse than any trucker, and take the lord's name in vain when you're angry… which is pretty much always.
You live your hateful, sham life while I chose to live as my true self, so in my mind, I win. I bet I've prayed a lot more than you have. I've often wondered why having a gay son terrified you so, but I've come to the conclusion it really doesn't matter. I will, however, let you off the hook. Me being gay had nothing to do with you. You do not get the credit for it… no bloody way.
I did it again. You'd think there was no moisture left in this body, but apparently there's lots yet to be squeezed out. I see no point to tears, but have not the strength to stop them. Could be the drugs I'm on… I've lost track of what does what. It's another morning, and today I can see the sun shining through the blinds of Casey House.
It's a wonderful hospice despite the smell of death in the air, and the people who volunteer here are truly saints. They aren't afraid to touch me, or breathe the same air… or to wash my emaciated and bruised skeletal remains. I even get hugs. I had an especially wonderful one this morning from Delilah—what a pretty name. If I could have done drag, I think I would have called myself Delilah Sunshine. Yes, Delilah Sunshine. I can see it on the Marquee. But of course that will never happen now. This new combination drug therapy is apparently working for some, but not for me. Still, it would have been a great drag name, and I might not be able to lip-sync as good as Michelle Ross, a true queen of queens, but I can sing, bitches!
Back again. I'm feeling so drained, but I've written more than I thought I could. It's been a few days, and all I've done is take pills and drift in and out. It's nighttime and I'm floating. To be honest, I'm scared. I had a few visitors this afternoon—I think it was this afternoon—the remnants of my gay family. I'm pretty sure I heard the nurse whisper I only have a few days left, but it could have been a dream. I don't think it will be days. I won't mind if it's only hours. I'm ready.
One of my visitors, David, such a sweet man, a beautiful man with eyes you could fall into, wanted to stay through the night, but he's fighting the same fight I am so I sent him home and told him I would see him tomorrow. If things had been different, he might have been the one—and I think he feels the same, but this illness killed our chance. It's okay. I did know love once, for an entire year. His name was Charlie, and I stitched his name on a quilt. So many are already gone, and I expect if there is a heaven, I will seem them soon. Maybe even this evening, Charlie will take my hand and lead me to a place where everyone is healthy and happy and loved.
Back again. I kept getting sidetracked, but my mind is clear for the moment—apparently my lucidity is becoming less frequent—and I remember what I wanted to say. No, this scribbling is not about hate. No matter what I may have said, I don't hate anyone… not even my mother. This is about pride. PRIDE. Such a beautiful, vibrant, colorful word. I can't hear it without seeing the rainbow, and it still gives me goosebumps to speak it aloud, although now it comes out as a whisper. I am dying, but it hasn't taken away my pride. I am a gay man who feels no shame for his existence on this earth, and I will die as a proud gay man. PROUD, you hear me?
I want to live, but if it meant not being who I am, I wouldn't change a thing. We've fought as a family. We fought hard, and we fought long, and many of my fellow victims are beginning to regain their health. Pride parades around the world will finally outnumber the parades of death, I'm sure of it, and I can leave this world with that knowledge to comfort me. There is real hope for your futures now, so don't give up.
I haven't been sure who I would address this letter to, but I am now. I've decided I'm addressing this letter to you, Delilah. It's up to you who you show it to. I doubt my mother will have any interest, and would shriek at my candor, but you can let her know it exists if you'd like. Maybe my sister would want to read it… although that's not likely either. And my dad? He wrote me off years ago, long before I came out. He told me he always knew I was a fag, and has never spoken a word to me since.
So, my angel, you can post this anywhere you think it might help other LGBT brothers and sisters, ones who might feel regret for who they are, or thinks this disease defines them. To them I say, choose pride over hate, love who you are, and choose your family. If you're a campy little fem boy, then be a campy little fem boy. And whether you believe or not, don't let anyone tell you the creator doesn't love you. That's bullshit.
Maybe the ACT building on Church Street or The Hassle-Free Clinic would be good places to post this. Those were such a big help to me and thousands of others who needed support for the road ahead. Thank you, dear Delilah, for being my friend and for taking care of me. Your hugs are like the sun—like sunshine pushing away the clouds—and I love you for the heart you are not afraid to show. Your young and beautiful children are blessed, and I thank you for sharing each new photo of them.
This pen has become heavy, and I guess I have no other point to make, so Michael John Davidson is signing off for the final time. I take pride in knowing my name will be soon be stitched on a quilt alongside those of my brave and courageous people.
Oh… and remember to donate what you can to The Toronto People With AIDS Foundation (PWA), at 200 Gerrard Street. XOXOXOXO
                                                                                              ***
Hello again! My hands are shaking, but I couldn't leave my letter like it was. Delilah is helping me with my writing pad, but I can hold the pen in a normal way again. Brothers and sisters, it appears the news of my demise was premature. I was in a coma for a week, but I've been awake for three days now—like, really awake, you know? My mind is clear, I can breathe easier than I have in months, I have real food in my belly, and I actually have a T cell count again!
Dr. Kovacs says I'm a miracle… a miracle! Me! But the truly great thing is I'm only one of many. He's seeing a turnaround with almost all of his patients on this new drug therapy and he's confidant I will keep improving. I might even be able to get up and walk a few steps tomorrow. For now, I'm able to lift both my arms completely off the bed. I'll be dancing in no time! This latest medicine—my doctor calls it a cocktail—took its good old time for me, but it's working, so all of you in the same boat, hang in there. It might be hard to believe, but trust me… real help is on the way.
David came to see me… apparently he sat by my bed for the entire week I was out of it, and his drug therapy is making a real difference too. He didn't even have to tell me because I could see it in his beautiful face. His T cell count has risen to over three hundred! He looks good… so good. Who knows… maybe we will get our chance after all? I sure hope so. Life is too short to waste, and love is never wasted on the right person.
See how much is changing? This was my goodbye letter ten days ago, but now it's my introduction to the world. Say hello to Miss Delilah Sunshine, bringer of joy and laughter! She is going to be one bad bitch, I promise you. I just have to get some weight on these skinny legs—and scavenge a whole new wardrobe. Sequins. I'm going to wear sequins, bitches! And I'm going to need a wig. I see a flaming red one in my future. Yes! Think Reba McEntire, soft and pretty with a flip. And David says I have spectacular bone structure and I'll be stunning in drag. He's so sweet!
You can look for my debut in a few months, maybe in September on my twenty-ninth birthday, god willing. Keep waving your flags, brothers and sisters. We have more work to do, and I'll be right by your side. I am not going anywhere! Oh, I almost forgot… I'm going to take a writing class as soon as I get out of here. They say the pen is mightier than the sword, and I feel like fencing with some idiots.
P.S. My handwriting is atrocious—barely legible—so Delilah has offered to type this out and copy it. She insists it's worth reading and is going to post it around the community. And, she's going to send a copy to my mother… and if that isn't enough, I'm going to send Mummy Dearest a picture of Delilah Sunshine after her debut… you can be sure of it! This phoenix has risen from the ashes, so maybe you were right, Mother, that I am getting exactly what I deserve.
Told you, all—Miss Sunshine is going to be one bad bitch. Hell yeah, she is!
Stay strong, and remember… never ever surrender! Happy Pride!
*  
Thanks for reading! Michael is based on a real person who is very dear to me, and much of his story is in this one. Please let me know what you thought, and it would be appreciated if you could leave a recommendation to others in the provided box if you feel it worthy of such. Cheers!
Copyright © 2021 Headstall; All Rights Reserved.
Stories posted in this category are works of fiction. Names, places, characters, events, and incidents are created by the authors' imaginations or are used fictitiously. Any resemblances to actual persons (living or dead), organizations, companies, events, or locales are entirely coincidental. Note: While authors are asked to place warnings on their stories for some moderated content, everyone has different thresholds, and it is your responsibility as a reader to avoid stories or stop reading if something bothers you. 
Story Discussion Topic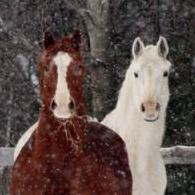 Open Club · 110 members · Last active
A fan club for Headstall to chat about his stories as well as home to CoTT House of Cards Chat Topic
---
You are not currently following this author. Be sure to follow to keep up to date with new stories they post.
Chapter Comments
Newsletter

You probably have a crazy and hectic schedule and find it hard to keep up with everything going on.  We get it, because we feel it too.  Signing up here is a great way to keep in touch and find something relaxing to read when you get a few moments to spare.

Sign Up