Tech Tuesday - Fluid Forum View
Entry posted by Myr ·
264 views
So, when Forum 4.2 was released, they added a new feature called "Fluid View".  This is a whole new way of looking at the forums.  It basically lists all new topics based on when they were posted and gives you a color-based tag on which forum it belongs to.  The forum company is recommending now that new forums start with it.  This ties into me taking the time to colorize the forum icons awhile back.  You can check out the different options here:
The Standard forum view is the button the left.  The Middle button is "Grid View" which is frankly pretty odd.  The Fluid view is the option on the right.  Give it a click and check out the options.  It really shows active posts a lot easier.
When in the Fluid view, you get filter boxes on the left-hand side of the page.  This allows you to show topics only from selected forums.  If you don't select any, it shows you all topics from the forums you have access to.  Each topic has a color-coded tag indicating which forum it is from.
As soon as you select a few forums, you'll show only the posts from those forums.  For example, Announcements and The Lounge: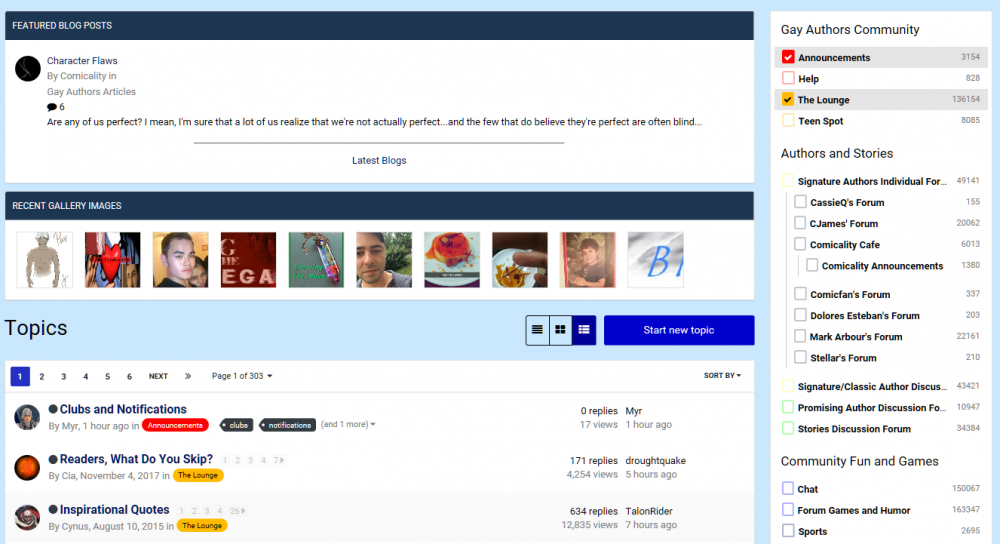 This view is an option if you're not a fan of scrolling through all our different forums looking for updates.  It might surface content easier and it more likely you'll see something.  Give it a try and let me know what you think. 
Coming soon, I'll go over the Activity Streams as another way to view new content.
6