WOOF - 3. Nailing Studs
"Can we keep some of the hunky warehouse workers?" Apollo panting like a dog would be indelibly etched in my mind.
"Down, pooch. I'm pretty sure all of them are gone. Anyway, they were probably all fat from too many after-work beers." I shoved Apollo forward as soon as there was a break in traffic. I didn't feel like waiting for the light to change. "It's supposed to be the old man and his son in there today. They're clearing out the last of their shit and dealing with the closing."
While in Iowa, I flagged one of the properties identified by the realtor Apollo and I hired. One potential site, a ten-minute walk from home, seemed ideal. The large, one story building on 20th Street had been a building supply outlet, the owner was ready to retire, and none of his kids were interested in running it. He had sold or closed it and was now trying to market the property by itself.
Standing in front of the structure, Apollo pointed upwards. "We can paint some sort of ad on the roof so people on the High Line can see it."
The High Line, an uber popular destination for New York City residents and visitors alike, was an elevated park built atop an old railway spur on Manhattan's western side. With one of the access points being on 20th Street, it could serve as a delivery system for gym members. The path ran directly over our potential location.
The cavernous warehouse space would be easy to convert; except for a closet-sized office and a grimy restroom in front, there was not much to demolish before it could be reconfigured. We would need an architect, but first we had to lock down a long-term lease or agree on a price for an outright purchase.
The tour left us convinced it was the right spot for us. It was time to nail it down.
"Nevin! Over here." Nevin Stanyon and I had started work at Lehman Brothers at the same time. Eager over achievers both of us, in a handful of years, we had made more money than most people would in a lifetime. When the company collapsed during the 2008 financial crisis, we found ourselves without jobs.
"Hey, guys. What's going on?" The smiling banker walked past our sidewalk table to the main entrance before being escorted back outside by the hostess.
Apollo and I had invited him to lunch to discuss our plans. We had agreed he was suitable to handle the gym's finances. Following our layoffs, I gravitated to a private equity firm, while Nevin landed a position as a private banker at Chase.
Standing, I hugged my friend. "Looking good, man." I stepped away to make introductions. "Apollo Paterko, Nevin Stanyon." Both took a seat after shaking hands and exchanging pleasantries. The way they looked at each other, I knew there was more than food and finances on their minds. "Down, boys. This is a business lunch not a blind date for the two of you."
"Damn, Colt, you're no fun. Why didn't you tell me our new banker was such a sexy man?"
"Because if I had, all you would have thought about was finding a dark corner in which to bend him over."
"I wouldn't have minded." Nevin winked at me while licking his lips.
"Fine, you fund the loans we need, and you can have him. Show me the money, and he'll show you his willie."
"Hey!" A grinning Apollo tried to sound offended. "I'm no two-bit whore you can pimp out to your friend."
My raised eyebrow elicited chuckles from my companions. "Mary, nobody needs to come up with money for you to get naked. I know you by now. You're easy."
"That's good to hear." Nevin winked at Apollo. "Since Colt's intent on cockblocking us, let's deal with business first." He reached for his satchel and withdrew a folder. "Okay, building first. It's going to be just Colt owning it?"
I had previously laid out our plans for Nevin. "Yep. I'll own it, and I'll give the gym a long-term lease."
Nevin handed me a pen and half the papers in the folder. "That's the mortgage application. I had it filled out for you with the info you emailed me. Read it over, fill in the blank spots, and sign it. I'll order the appraisal tomorrow, but I can't imagine there being a problem."
"What about me, handsome. Do I have to fill anything in?" Apollo's double entendre made me roll my eyes. Those two would be fucking the moment they were alone. "I mean, do I have to complete an application and sign too?"
I used a finger to mark where I had stopped reading. "Really? The two of you are gonna keep flirting right in front of me? Get a room."
"Okay…"
The response was simultaneous and I had to laugh. "I'll assume the other documents are for the line of credit. Let Apollo start on those, Nevin."
My business partner ran a finger over Nevin's hand when the banker slid the folder towards him. I was certain Nevin would be impaled on Apollo's truncheon before the weekend was over.
"Considering the collateral"—Apollo was using a couple of New York City taxi medallions, and I my place—"the bank's willing to lend you the money at prime."
"I'm hoping we don't need to tap into the line." I finished signing the mortgage application and returned the forms. "If membership numbers hit my most conservative projection we should be fine."
By the time lunch was over, and Nevin had stashed the folder away, he and Apollo had made plans to get together to go clubbing that evening. Not wanting to be a third wheel, I begged off.
Nailing studs was hard work. Framing the locker room and office was not a comfortable activity in the midst of a summer heat wave. Apollo and I had insisted on working as day laborers for the contractor we hired. It would save us a few dollars and allowed us to be present whenever a decision had to be made.
"Break time." The foreman's announcement followed the shrill sound of the whistle he wore around his neck. We were all used to it by now and reacted as Pavlov dogs did. The buzz of circular saws and the pounding of hammers ceased immediately. Workers reached for iced water bottles from the cooler or packs of cigarettes from their pockets. There was a max exodus towards the sidewalk.
"What do you want to do about these?" Apollo held on to the side metal rail of the rolling gate. Aside from the door opening to the now demolished microscopic office, the building had two garage doors covered in years of graffiti. Since the building had a fire exit in the back, we had received approval to block the large openings up. We had delayed that part of the project. Keeping them open while working helped dissipate dust and provided a little breeze.
"I was thinking about it last night. I want people walking on the sidewalk to see inside. How about plate glass windows? Or we could install glass garage doors. That way it would be easy to move equipment in and out."
"That'd be cool. They make them with glass panels?"
"Yeah… I was looking at them as a way of enclosing my bedroom in the loft." I finished draining the water bottle and tossed it into the trash bin. "We'd need to get city approval to change the plans."
"Let's do it. I'll call the architect, get him over here this afternoon or tomorrow, and have him handle it." Apollo retrieved his phone from his back pocket.
The bib overalls I bought in Iowa to work the fields were showing signs of overuse. I wore them daily to the construction site and tossed them in the washing machine each night when I got home. They had snagged on sharp edges a couple of times and the constant washing had frayed the edges of the resulting rips. Since I wore nothing underneath, the openings helped air out my butt. One of the rips was just below my left butt cheek.
More than once, while bending over to pick something up, a finger found its way through the slit and tried to reach my hole. I jumped each time. The damn construction workers knew we were gay and seemed to have ideas about fucking me. Even though they all claimed to have wives or girlfriends.
It was funny, but they did not stand a chance. Apollo was the last man I had sex with. My confrontation with Sam while in Iowa, and the subsequent introspection about multiple failed relationships, left me a little gun shy. Deciding to concentrate my energy on the new business venture, I had become monkish and relied on my hand for sexual gratification.
Even during the time Apollo and I spent as Nevin's guests at his Fire Island house I abstained. The affairette between my business partner and banker had run its course. They chased tail during the August week on the beach, but I had no interest in joining the shenanigans. I was content laying out in the sun, swimming, and drinking. I hoped next time I got involved with someone, Sam's ghost wouldn't be around.
As summer came to a close, so did the buildout. Apollo and I turned our attention to the grand opening. Once the walls were painted or mirrored, equipment delivery began. We hired a consultant to help us with the layout, and Apollo's family cleaning service to come in after closing to disinfect the place.
Interviews for staff followed. We planned to open at six every morning, close at midnight, and agreed to split the hours until we generated enough income to justify a manager or two. Since I could walk to the gym, I would handle opening, and Apollo would come in later in the day and stay until closing. Our shifts would overlap so we could discuss anything requiring a joint decision.
Neither one of us minded the upcoming long hours. WOOF, the name we chose for the gym, would be our primary income source. We were aware of the high failure rate for small businesses and knew the fitness center would require tender loving care from us.
"I know we can't hire him right now, but I want to interview this guy. He would be good whenever we have an opening." Apollo grinned when he slid an application across the front desk.
"Damn! I'm in lust." The bearded, ginger man in the attached full-body picture was a hunk. Red curls overflowed his tank-top's neckline, the fur-covered, corded arms and legs were impressive, and the wide shoulders and narrow waist created the perfect V.
Apollo's laughter echoed from the rear wall. "Sorry to burst your bubble, bud. You could afford him, but he's a total top. You'll have to make do with the videos unless…"
Fucker was still trying to turn me into his personal pussyboy. "The fuck? Afford him? Videos? And stop trying to hustle me. I had enough of your dick to last me a lifetime already." My grin made him laugh again.
"His name's Sean Brady. Local boy, check the address on his application. Pretty sure it's a walkup half-a-dozen blocks away. He's an escort and has done some porn. Men and women."
"Fuuuck!" I was not averse to bottoming, as long as it was not all the time. Why was it most of the guys I was attracted to were tops? But I would definitely bend over for Mr. Brady. More than once. I wonder how affordable he is and if he offers quantity discounts.
"Anyway, you'll probably have plenty of opportunity to ogle and drool."
"How come?"
"I mentioned we wanted trainers on staff but didn't want them sitting around with no clients. Told him we had already hired a man and a woman and wanted to wait until after opening for anyone else. Membership numbers and demand for training would decide when we hired more. Hope you don't mind, I told him he would be the first person we would call back."
"Why would I mind? Hiring the trainers was your job." We had divided tasks, and Apollo seemed the right one to evaluate candidates for the position.
My partner smirked and winked. "I offered him a fifty percent discount on his membership, and he joined."
Copyright © 2020 Carlos Hazday; All Rights Reserved.
Thank you for reading and my gratitude to Kitt for her assistance with this story.
Story Discussion Topic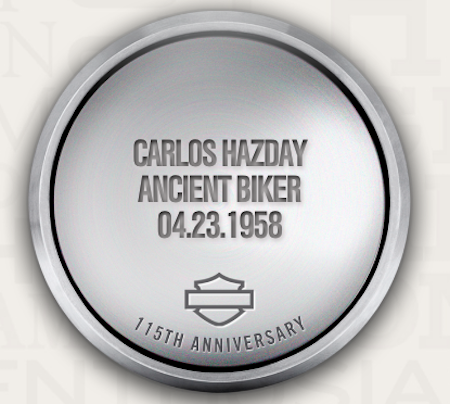 Welcome to the discussion thread for CJ's series. All things CJ are fair game, I simply ask you be respectful of others. I will actively participate in the discussion. Ask questions, speculate about what's coming, or bitch about what happened. We're now open for business!    
Chapter Comments