Join For Free and Get Notified of New Chapters!

Are you enjoying a great story and want to get an alert or email when a new chapter is posted? Join now for free and follow your favorite stories and authors!  You can even choose to get daily or weekly digest emails instead of getting flooded with an email for each story you follow. 

 

Plattenbau
There are currently no reviews.
A quiet, solitude life without stress, commitment or responsibility is all Ed wants. But when his new neighbors move in next door, it all seems to have come to an end. Alex, a teenage brat, has made it his life goal to befriend Ed no matter the cost. Is friendship all that the odd, wired kid wants...or does he have other feelings towards the giant, grumpy bear? (R18, love, loneliness, friendship, neighbors, slow burn, darkcomedy, mxb, age gap, mental health)
I have been given the enormous privilege of not only editing this story, but also sharing it with the GA community. The writer, LunaM only had a phone to work with, so she asked me to post it on GA on her behalf. I made sure she created her own account first so that I can tag our usernames in the correct places, and I'm *ridiculously* excited to share this one!
- Michelle (Thirdly)
Copyright © 2022 LunaM.; All Rights Reserved.
Author

11/17/2022

(Updated: 12/02/2022)

10,879 Words
5,907 Views
40 Comments
Story Recommendations (1 member)
Action Packed

0

Addictive/Pacing

0

Characters

1

Chills

0

Cliffhanger

0

Compelling

1

Feel-Good

0

Humor

0

Smoldering

0

Tearjerker

0

Unique

0

World Building

0
---
1

2
Story Cover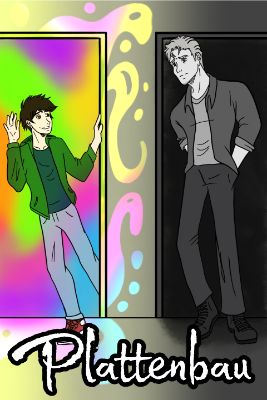 User Feedback
Newsletter

You probably have a crazy and hectic schedule and find it hard to keep up with everything going on.  We get it, because we feel it too.  Signing up here is a great way to keep in touch and find something relaxing to read when you get a few moments to spare.

Sign Up