Join For Free and Get Notified of New Chapters!

Are you enjoying a great story and want to get an alert or email when a new chapter is posted? Join now for free and follow your favorite stories and authors!  You can even choose to get daily or weekly digest emails instead of getting flooded with an email for each story you follow. 

 

Larkspur: A Sidewinder Tale - 5. Chapter 5 Sweet-talking Ways
While the gitting's good...
Sweet-talking Ways
As Coy drove the team up the curving, heavily-shaded lane of Red Apple Farm, Boone sighed at finally being out of the sun and its glare. It had been a scorching journey from town, having taken longer than usual with the horses kept to an easy walk, and he was glad for the sudden coolness the leaf cover brought.
"Home, sweet home," Coy said.
"I swear you say that every time we get back here, no matter we're only usually gone a short spell."
"Yep, I do, and probably always will. This place fills me with a content I ain't never had before."
"Same for me, but mostly because I've got you to share it with."
"Sweet talker… for me too, but you know this land is a big part of it. Feels like it was created by the Lord just for us," Coy said as he pulled the team to a sudden stop. Leaning towards Boone, their lips met in a tender kiss that, while brief, set Boone's heart to racing. Coy was grinning when he pulled back. "Needed that powerful bad. Wish everyone made like us could have what we've been blessed to find."
"Men like us got to do the best they can, and they got to pine for this kind of life we share. Believe the Lord will do his best to give those a chance too, if'n they truly want it."
"Might be the Lord sent Mitch to us?"
"Mitch?" Boone couldn't quite figure why Coy brought up the sheriff, and it must have shown in his frown.
"Yep, Mitch. Could be the Lord thought we'd know what he needed better than anyone he left behind in Red Bluff—since Wes and Lee are no longer there—and didn't want to see him die alone neither."
"See you done some thinking about this, and now I understand what you're saying. I reckon if the sheriff is like us, then maybe he was sent here, to us and this land. Could be God knew you would do his good work for him."
Coy chuckled at Boone's teasing expression before kissing him again.
"Now you're getting my cock riled."
"I know," Coy said with that devilish grin of his. "But we're gonna pay these things no mind till bedtime."
"Suppose I can wait… if'n I have to." Boone peered through the trees ahead. "Hope Mitch didn't just sit by the paddock all morn."
"He's a smarter man than that. Besides, he said he was fixing to clean his tack, and that can be a relaxing thing if you're sitting in the right spot, listening to the sounds of the river and such. I sure hope he decides he likes it here, enough to change his plans." Coy's fingers were stroking Boone's leg, high enough he tickled the hard length laying beneath the soft, well-worn fabric. He gave him another one of those wicked grins.
Nothing he appeared to like better than keeping Boone's interest up, no matter what they were doing at the time, but Boone never minded a bit. Sooner or later the man would take care of him, but for the moment, Coy snickered as Boone readjusted the lump in plain view beneath his britches.
Of course he had to do some adjusting of his own before he picked up the reins again. Still chuckling, he urged Duke and Molly forward, and before long they were back in the sunlight. Fortunately they'd cooled down some during their stop, and a breeze from the river was making the sun more bearable.
Boone's gaze went to the corral to see the mares and foals were still there, all four standing in a big patch of shade on the west side. Each watched their arrival with interest, but stayed put. It was too warm to be moving about when there was no need. He couldn't see Mitch anywhere, though. "I swear that colt's grown some since this morning. Wonder where Mitch got to? He must be around somewhere? Don't expect he'd go far."
"Are you worrying for the man, Boone?"
"Course not. Just noticed he's not in sight, is all."
"Is that so?" Coy smirked at him before he turned the team towards the barn. Duke and Molly were done for the day and knew it, ears pointed forward eagerly for the last few yards. They were always willing to work, but enjoyed being horses too, especially when it came to such heat as there was today.
"I suppose we ain't so different when it comes to worrying," Boone admitted.
"Ain't no surprise to me, but it's nice to hear you own up to it," Coy said, still smirking as he maneuvered the team with ease. "Ain't the only one around here with that big heart you keep accusing me of."
Boone snorted. "Yep, appears we have that in common. Suppose we'll soon be looking like the other too."
Coy laughed as he circled the barn so the wagon was lined up alongside the growing pile of building materials. "Wouldn't mind that at all, looking like you, Boone. I'd be a handsome man for sure."
"You already are, and I'd rather look at your face than mine, and not just your face either. Ain't such a thing as a bad view of you, coming or going," Boone said with a lift of his eyebrows.
"Hot damn, boy! Is this your day for sweet talking?"
"Must be." Boone answered with a grin. "Might need to be careful I don't go spoiling you."
Coy laughed out loud. "You can't help yourself, and that's something I know for sure. Always giving me what I want, and there's no denying it."
"Suppose there ain't. No better thing I've found in this world than making you happy, whether it be day or night."
"Lord Almighty, there you go again. I'll never be as good at sweet talking as you are, but I promise I'll keep taking your lessons," Coy said in a husky-sounding voice that tickled Boone's spine.
"You passed all them lessons a long time ago, Coy, and they're ain't nothing wrong with your sweet talking. The words you speak in my ear makes my cock harder than timber, and that's something else that can't be denied."
"God, I love you, Boone Dixon. I love every damn thing about you."
Boone groaned as he shifted his weight, "See, all it takes is words like those."
Coy looked down into Boone's lap and laughed. "All that takes to grow is a bit of wind, and we got work to do yet." He then leaned over for a quick kiss before setting the brake and hopping to the ground with another of those wicked grins on his face. Going immediately to the front of the team, he spoke to them in soft tones, thanking them for their good work. Putting the animals first was something he never failed to do, and that was just one more thing Boone loved about him. Sighing, he adjusted his cock before jumping down to join him.
They unharnessed quickly and were soon leading Duke and Molly to their paddock. Blue and Mouse greeted them as if they'd been gone for weeks, and after a few soft nickers, mostly drowned out by Blue's weird braying, both big horses dropped to their knees and flopped over with matching thuds.
Rolling on the thick grass, they scratched their sweat-streaked backs with grunts of pleasure. Maysie the dairy cow, and her calf Lulu, each named for Coy and Boone's mothers, watched the reunion with interest from the narrower but longer corral sharing the same fence line. There was still no sign of Mitch anywhere.
"Their work is done for the day but ours ain't," Coy said, sounding in fine spirits despite sweat needing to be wiped from his forehead before it dripped into his eyes. "Let's get that lumber unloaded and stacked. Got some board spacers right next to the pile."
Mitch came out of the barn door when they rounded the corner. He was pushing the wheelbarrow. "Afternoon, gentlemen."
"There you are. We miss out on anything when we were gone?"
"Not a thing, Boone." The man had an amused expression on his face as he stood facing them.
Boone just had to ask. "What's got you looking so pleased?"
"Well… don't expect you meant me to, but I could help but hear you boys when you drove up beside the barn. Was going to come out, but decided not to be disturbing you."
"Disturb us? Why would—"
The sheriff cut him off, and Boone could see he was holding back on laughter. "Sure did enjoy that sweet talking of yourn, Boone… something you appear to have the knack for… am I right, Coy?" he asked with a teasing grin.
"Yep, you are. No one talks sweet like Boone can, that's for sure," he answered, sounding right gleeful.
Boone stared from one to the other, and they were wearing matching grins. "You heard us talking on the wagon?"
"Every sweet word that came out your mouth, and as I said, I was thankful I got to hear your smooth-talking ways."
"All right, enough poking fun at me," he growled, feeling a flush begin to rise up his neck. He glared at Coy in particular, who stared back with the same damn grin. He was enjoying this way too much. Mitch at least had the decency to finally stop his fool grinning.
"Anyways, after I put some shine back on my tack, I cleaned the stalls out and put fresh water in those washtubs for the horses. Does that cow and calf stay out the night?"
Boone, trying unsuccessfully not to remember all the things he'd said to Coy while they were on the wagon, went about pretending he weren't a bit mortified. "Ah… we had them in yesterday to keep Buttercup company while Daisy was foaling—she was doing some hollering—but they can stay out now—unless it's storming or we see wolf sign. The heifer's big enough we don't worry for her as much, and it's easy enough to tie Maysie to a post and milk her. Lulu's grazing well on grass, and is mostly weaned, but we plan on leaving them together for the summer," Boone finished, knowing he was rambling like a damn fool, but finding it hard to stop.
"I figured so. Good udder on that cow, and the heifer will be a fine milker too. My pa had some good dairy cows while he was alive. Fine producers he had, known for miles around."
Boone nodded, truly interested to hear the sheriff had been raised as a farmer—was something he hadn't known about the man. "Even with Lulu still on the teat, Maysie gives us more milk than we need. Coy learned how to make some damn good cheese that tastes powerful good to nibble on in winter, especially when the winds are howling and you're out doing work. Coy, are you ever going to wipe that grin off your face?"
Coy's maddening grin became a snicker. "Suppose I will… but not just yet. Ain't heard you speak so much about the cows in the whole time we've had them."
Boone snorted, but he soon smiled back at the man, knowing he was right. He relaxed, finally realizing he had no reason to be embarrassed at getting caught sweet-talking the man he cared for with his whole heart. Weren't nothing wrong with it at all. Fact is, he was on his own land, and Mitch was a good friend who knew what they were to one another. Winking at Coy got him one of those gentle looks that didn't need any words.
Feeling himself again, he turned his attention back to Mitch and thanked him for his barn work. "Saves me some time, and I appreciate it, but it weren't necessary."
"Got to earn my keep. Otherwise I'll have to camp down by the river."
"No need for that," Coy said quickly. "Plenty of work to be done around here, but only do what don't tire you out or make you feel poorly."
Mitch sighed, but it seemed a happy one. "Working on this land couldn't make me feel poorly. Been a lot of places in my life before Red Bluff, but never one like this. A man can breathe deep around here with no thoughts but of the sights and sounds nearby. Peaceful, it is."
"I was just meaning—"
"I know what you meant, young fella, but I'm feeling best I have in a coon's age, and I'll enjoy it long as it lasts. No need for worrying about me… I still need to live until I do my dying. What happens is in the Lord's hands far as I'm concerned."
"Yep… no argument about that. Still, it wouldn't hurt to see the doctor in town, would it, Sheriff?"
Mitch smiled at Coy, maybe because he never gave up, or possibly because he'd have little luck outliving being called 'Sheriff'. "You ain't going to leave it be, are you? I've thought on it some since I told you I would, but I don't think there's any sense to it. I already know what the doc will say. He'll tell me I'm having a good spell same as Doc Bailey would, but that this thing don't ever go away."
"You don't know that for sure," Coy said stubbornly.
"Coy," Boone warned, but as expected, he ignored him.
"We can ride into town right now and I'll pay for the visit."
Mitch chuckled, which surprised Boone, and appeared to do the same to Coy. "I'll tell you what. If you let me fish the day away, I'll take the trip in myself and see this doctor—in the next week or so. Too hot to travel anywhere today. Fair enough?"
"All I'm asking," Coy answered, a relieved expression accompanying his words.
"Oh, and just so you know, I don't need no one paying my bills. Got me a healthy bank account from years of saving, right here at the bank in Larkspur—sheriffing pays well if the town stays civilized—and I've got the money from selling my place in Red Bluff added to it.
"Yep," he drawled. "Sold it to a generous, high falutin' lawyer man from the east who wanted to set up an office close to town. Planning to keep living at the hotel, but do his business at my old place. Feel like I stole his money because he could have built new for cheaper, but he was the one to come make the offer when he caught wind I was leaving. Now… heard you boys talk about unloading lumber after all that romantic sweet-talking. Let's get it done and then I'll busy myself with some fishing."
Boone groaned, causing Mitch to laugh. "No need for shame, Boone. Made this old man's day listening to the sweet words of genuine love like you boys got. Don't never be ashamed for being able to speak your heart."
Coy snickered as he met Boone's gaze with a look that showed his love as much as his amusement. "Don't worry for Boone. He ain't ashamed about us and what we share—got not a single doubt for that—but he does have a tendency to turn red as our ripe apples sometimes."
"Don't know why that happens, but he ain't lying," Boone said easily. "I surely don't feel shame for loving Coy, nor for telling him so."
The sheriff stared at the both of them before he settled on Boone. The man was looking mighty pleased. "Don't it feel good to say that to someone other than Coy?"
"Yep. I reckon it does," Boone answered quickly, realizing just how true it was.
"And it's just as good hearing him say such words to you, Mitch," Coy said as his hand settled on Boone's shoulder with a gentle squeeze. "And no objection to you paying for the doc, just as long as you keep your word."
"Gosh darn it, boy. Do I need to say it again?"
"No sir, I heard you. Just didn't want you to think changing the subject like you did would make me forget."
Mitch snorted and then outright laughed from deep in his belly. It was a good sound. "Ain't met another like you in my life, young Diamond."
"Boone tells me I'm one of a kind," Coy said with a smug grin.
"Well, I reckon he would know."
Boone groaned again, but this time he felt completely comfortable with the teasing. He was more impressed with the sheriff's patience with Coy's pushing, and thankful for it. Truth was, he was happy the man would be seeing the doctor too, if for no other reason than to know what to expect.
"I expect we're done with poking fun at me now, so before you get to fishing, would you be wanting a tour of the farm? You ain't seen much of it yet, have you?"
"I did have a gander while you were gone. Saw the apple trees—that's a fine, healthy crop—and I found the ravine marking your boundary. Like I said, some of the prettiest land I ever saw. Not a patch of bare dirt anywhere, but I didn't want to stray too far from the livestock."
"We appreciate that. Coy never once fretted over the foals when we was gone."
Coy snorted. "Don't that beat all? Ain't the only one who frets over the livestock."
"I ain't the one who brought a sick pig in the house and wrapped him up in our blanket," Boone responded.
"Seems to me you were the one to say the milk I was feeding him was too cold."
"Well, it was. Milk from a teat comes out real warm, a lot warmer than what you were giving him."
"He was more than three months old then, Boone, and the milk weren't cold! Had it sitting close to the hearth, if you remember it right."
"Still… wouldn't have taken me no time to heat it some over the fire," Boone muttered.
"I reckon you're proving my point… ain't that right, Sheriff?"
Mitch snorted and then guffawed. "Lord, if I was drinking something now I'd have sprayed it six feet yonder. You fellas are a hoot. Reminds me of Wes and Lee and how they teased back and forth. You'd think they were going to haul off and poke one another sometimes." The laughter died and the smile slipped. "Sure miss them old codgers. Was a lonely year for me with them dead and buried... alongside Dan."
Those words hit home with Boone. "We miss them too. You're right about them nagging at each other. Sometimes they'd have us doubled over with the things they said to one another. Pretty sure they did it on purpose, knowing we could hear them."
"That's exactly what they'd do it for… most times. Wes always said there was no medicine better than laughter," Mitch said with a mixed kind of expression on his face, like he didn't know whether to be happy or sad.
"I look around here and think about them plenty. They made this all possible for Coy and me, and we ain't never going to forget it. Don't know either that we'd have survived panning if they hadn't taken us under their wing when we showed up on the river, not having the faintest idea how to mine for gold." Blue took that moment to bray at something, and he and Coy both chuckled.
"That pain in the ass mule, as Boone calls him, does his best to remind us of them too."
"Well, I reckon he earns his keep as a good watchdog for those milk cows of yourn. Pa always liked to have a mule or a donkey around for that reason. Always said they was better than dogs."
"Yep. He's warned us about wolves getting close last winter before we got the barn closed in. Shot my gun off, but I think they were already running at the racket Blue was making."
Mitch nodded. "Wolves are afeared of them. Mules ain't shy about stomping on 'em—swear they look like demons when they do. Damn nice barn you got too."
"Sure hope we get the next part done before we run out of summer," Coy said.
"I'd be glad to help if you fellas can get it started while I'm still around."
The conversation stopped there, and Boone didn't know quite what to say. Did the man mean while he was still alive? Coy did know what to say, though, after a minute had passed. "We'll soon have all the lumber we need, and we have enough stones to stack two feet of foundation, so I reckon we'll hold you to that."
"I expected you would, and god willing, I'll make myself useful." Mitch stretched his back and sighed. "Sure would be nice to build something to last like you boys have. Had that chance once but… it didn't pan out the way I'd hoped."
Boone was still confused at what was behind Mitch's earlier words, and was now even more so. There was something about the suddenly wounded look in the man's eyes before he turned away and walked to the wagon. It made him think the sheriff wasn't talking about a barn, or any other kind of building.
Working in silence, they carefully stacked the new boards. Boone loved the pungent smell of new-sawn lumber, and got a kick out of Mitch holding the final board to his face and breathing deeply. Trees didn't smell like this on the outside.
"That mill does good work," was all the man said as he set it down on the neat stack. All the new planks had spacers between them for even drying and the tree rings visible at the end of each board were pointed downward to reduce the cupping that happens as it cures.
Mitch walked over to the well and Boone and Coy sauntered after him, exchanging a meaningful glance that told him Coy had questions too.
They all needed a drink, and the well provided them with some of the best tasting liquid Boone had ever had, just as good as what came from the numerous springs on the land. Coy smacked his lips after gulping some of the cold water scooped from the pail they'd cranked up from the depths, spilling about half down his front for the purpose of cooling his skin. Boone soon became fascinated by the droplets sliding through his short black whiskers and off the deep cleft of his chin, one after the other. He gaze lifted to focus on those wet and rosy lips that could give so much pleasure.
"Boone? You want some more… water?" Coy asked with a knowing smirk, and Boone grinned back at him, licking moisture from his own lips.
"No, had enough… for now." A quick wink went unseen by Mitch, who had busied himself with splashing water over his face and down his neck.
A few minutes later they were walking through the mostly mature section of forest leading to the north property line. The shade provided relief from the heat, and it was peaceful despite birdsong filling the air each time they intruded on claimed territory. Boone wanted Mitch to see the view from the ridge overlooking the heavily-treed valley, and he listened with pride to the appreciative whistling sound the man made when he took in what lay below and in front of him.
"This sure is a pretty sight. Can see for miles and miles. Didn't know the river twisted and turned like that. Resembles a big snake."
Coy moved up beside him. "It flooded those lower flats to the west for a few days this spring, but slowed down soon enough you can paddle upstream without much effort. Traded our Indian friends for a fine canoe last fall, and did some exploring. It's laying just west of the cabin if you ever want to use it. Or you can travel easy enough by horse now the flooding's done. Lots of good fishing spots to the north—took half a day late last fall to stock up on trout—Boone tickled about ten fat ones out of the water in no time."
"Don't doubt it with a river this size. So does every farm on your road back onto this ridge?"
"Yep, they all do, but the ridge drops some the farther east you go. We've not explored in that direction yet. Steep enough here we don't got to worry much about wolves coming over, but I reckon it's easier for them to the east, and that's why we've had them on our land. If you hear gunshots from that direction, it's likely a farmer shooting at one. Seen bears come from the river side, though, so we keep an eye out in the fall. They like the smell of chickens."
"Bear meat has a good taste. Suppose the hunting's good down there?"
"Couldn't ask for better," Boone answered from the man's other side. "Deer, elk, and bear travel through the valley, and there's beaver ponds all through the woods… and turkey, grouse, and rabbit to trip over everywhere you go. Wild hogs aplenty down there too. Didn't take you for a hunter, Mitch."
The sheriff gave him a sideways glance. "I like to hunt if I need the food, but never much had the time since I became a lawman. Still went after small game, though, when I could. Eating that hotel food every day weren't for me. Don't take long to get tired of beef, and that's about all they bring in 'cepting for mutton, and I don't like mutton."
"Not keen on it either. Got us a big bull elk before winter set in last year, and we're still eating it. Put the smoke house to good use, and Coy and me tanned the hide," Boone said. "Plan to do the same this fall. Might be you could come with me if you've a mind to?"
"Fall's a ways off yet. We'll see… but I surely wouldn't mind."
"Only a couple of months from now, and I'd like the company. Coy's a damn good hunter, but he'd prefer not to."
"Yep, I would," Coy agreed. "I'd much rather use my snares for small game, and that's a fact. Get no pleasure out of killing and dressing out a big animal who's minding his own business, especially after watching the blood drain out of him, but I'll do it when I have to."
"Not for everyone… and ain't nothing wrong with not liking it."
"No, there isn't," Boone said. "I like hunting big game, but wouldn't want to do it more than once a year… twice at the most if food was scarce."
"Maybe that's why I like you boys the way I do. Nothing wrong with hunting, but seen too many with no respect for life whatsoever."
"Know what you mean," Coy said, and Boone heard the twinge of sadness in his voice. He had no doubt he was thinking about his murderous brother, a back shooting sidewinder of a man who even shot a man's horse dead in front of him, for no reason other than he wanted to.
Mitch must have heard the sadness too. "You ain't nothing like Will Diamond was, and don't ever think you are."
Coy sighed. "I surely ain't like he was… I know that. Boone, we got chores to do… I want to split more of that wood piled back of the house before we set down to supper."
"Yep, we should get to it. Since Mitch cleaned the stalls, I got time to scythe some of that grass in the upper clearing."
"I can help with that," Mitch said.
"No need. You've done enough. We only got an hour or two of work before we eat. You can keep exploring to the east if you've a mind to."
"I can wander that way another time," Mitch said to Coy. "I enjoy splitting firewood if you want to help Boone cut hay?"
"I… I guess that would be fine… long as you don't overdo it in this heat," Coy answered.
"You just can't help yourself, can you," the sheriff chided, but he smiled while doing it.
"No, he can't, but you won't find a bigger heart nowhere."
Coy tsked. "No need for you two to be piling up on me. I was just saying, is all."
Mitch laughed. "And you keep saying it. Promise I won't overdo anything, and I already said I would ride in to see the doc someday soon, so you got your damn way."
"He always does," Boone said, looking Coy's way.
"Someone's got to be the sensible one," Coy muttered as he marched off toward the homestead, likely to get the scythes they'd be needing.
His stomping away got him more laughter, but Boone knew his partner was wearing a smile as they followed close behind.
Blue began braying long before they neared the back of the cabin, and they came around the front to see Coy motionless and Will Merrick standing beside his stocky bay mare, his sweat-stained Stetson tipped back and his eyes wide. Boone stifled a groan at the sight, but even if he hadn't, he suspected no one would have heard it.
They were no more than forty feet apart when Mitch came to an abrupt stop, and neither said a word. They just stared at each other, Mitch with a frown on his face, and Will with mouth open, looking shook.
"Will! Welcome. Awful early for you to be leaving work, ain't it? You find time to do some fishing after all?" Coy had found his voice, but his questions went unanswered—and the quiet lengthened until Mitch finally spoke.
"What the hell you doing here, Will?"
"I… I was invited… to do some fishing… and to see the new foals. Hell and damnation, I suspected… and I hoped, but I can't believe it's really you. How you been, Mitchell?"
"Don't call me that," the sheriff snapped. He turned his attention to Coy. "You did this? I asked you not to mention me to him."
"He didn't," Will said quickly, bringing the sheriff's attention back to him.
"So this is just a coincidence?" Narrowed eyes shifted back to Coy, and then to Boone."
"Don't blame them. I asked if the fellow I heard was looking for them showed up. They only told me you was a friend, and might be sticking around if you found some work. I said I needed someone at the mill—the work's getting too much for two people—and to let you know… and that was all. I didn't know who you were then. Alan Bright from the mercantile told me not an hour ago there was a man named Mitch in town, and he might be looking for work as a deputy, so I got to wondering…."
"And you came straight here," Mitch said, his voice a snarl, again shifting his attention back to Coy and Boone.
"I did. Closed up the mill and rode out. Couldn't sit around and wait, not knowing if it was you."
Mitch snorted before muttering, "Dammit!" He took a deep breath, one that Boone took as a warning of his anger to come. "And just how the hell did Alan get such information?"
"Sorry, Mitch," Coy answered. "I might have mentioned your name to him when I was in the Mercantile, and I did inquire whether the sheriff was looking for any deputies since the town is growing so fast. Should have kept my mouth shut."
Mitch sighed loudly. "Think we already established you can't help yourself." He sighed again. "I'm going for a walk while you entertain your guest." He turned northeast and began to walk away from the cabin.
"Mitchell! It's been damn near twenty-three years. Don't you want to talk to me?" The yelled call after Mitch startled Boone at the same time Coy appeared to cringe.
"Not particularly," the sheriff answered without looking back, in a much quieter voice than Will's. "Do me a favor, Will. Go fishing and… leave me be."
"Leave you be? Well ain't that just like you. I didn't come for fishing, Mitchell. I came to see you!"
Mitch stopped walking, and slowly turned to face the man once more. His expression was blank. "Then you wasted a trip." His voice was still low and soft, but there was no mistaking the edge to it.
"For god's sake, you can't be angered after all this time?"
"Can't I? You broke your promise, William. You left me, remember? I was laid up in bed not knowing whether you was ever coming back. Turns out I was a damn fool to think you would. Did you know I was stuck in that bed for damn near two more months after you disappeared?"
"Didn't know how long till you were up and about, but you were damn lucky to be alive at all!"
"Like you cared a whit."
"That ain't fair and you know it."
"I know no such thing," Mitch spat out.
"Just how many times did you expect me to watch you fight death after getting gutshot because you wouldn't listen, each time not knowing if you would ever make it back to me? Four? Five? Six?"
"The first time was just a scratch."
"A scratch? You're plumb loco, you know that? You had a hole clean through you, and that should have given you enough sense to walk away from that godforsaken town—but no, you was bound and determined you were a lawman through and through, and no man was ever going to tell you different."
"Yes I was, and I didn't make no bones about it from the beginning. Didn't make you any promises about quitting either."
"No, you never did, but you shouldn't have expected me to keep going through what I did. It weren't fair. Two times seeing you shot was enough, and I told you I wouldn't do it no more, but I did, didn't I? Stuck by your bed every hour of every day until I knew you were going to make it. The doc said you would live to fight another day… and I had not a single doubt you would fight again. First thing you said when you finally opened your eyes was you were going to make them pay. Not a word about being more careful, or asking for more deputies… or being sorry for putting me through it another time. I… it was too much to ask me to stick around, waiting on that next bullet to find you."
"You were my deputy for god's sake. You knew what the risks of my job were from the start. And… fact is, I didn't ask you to stick around."
"No, but you would have, and I likely would have given in, so I had to ride out before that happened. And there's a difference between understanding the risks and knowing when it ain't worth it."
"So, I wasn't worth it?"
Will sighed softly, and his pain was clear to Boone. "You know what I meant. You and me was all I ever wanted." He looked at Coy and Boone suddenly, and his expression changed, as if he'd just realized they were there. "I'm asking you, can we talk some more, just the two of us?"
"What for?"
"No need for these boys to hear this… they don't understand what—"
"They ain't stupid," the sheriff said, cutting Will off. He turned his glare to Coy. "That's become quite clear to me—they might look innocent but they ain't—and I got nothing to hide, not from them. They're my friends no matter they can't keep their damn mouths shut, and you ain't stupid either. You have to see who they are to one another. They have what you and I were supposed to have all those years ago," he said with bitterness coloring the anger in his voice. Turning, he continued on his way towards the northeast woods.
"I'm sorry I couldn't do it… a man only has so much luck, and I couldn't stick around and watch you maybe die the next time it happened," Will called after him.
Mitch turned back around, his face twisted with so much pain it shocked Boone. He was a man holding back a mess of tears, if Boone was any judge. "Well then, you best hightail it away from me while the gitting's good."
Will opened his mouth and then closed it. He watched Mitch disappear into the trees before he sought Boone's shifting gaze. "While the gitting's good? What did he mean by that? Boone? Coy? What did I say? Someone tell me what the hell he meant!"
*
Thanks for reading. All mistakes are mine alone. I hope you enjoyed this extra long double chapter. Would love to hear your thoughts on what we've learned in this one. Chapter likes, story likes, and story recommendations would be appreciated, if you find this story worthy of such.
Copyright © 2021 Headstall; All Rights Reserved.
Story Discussion Topic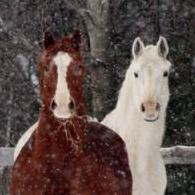 Open Club · 82 members · Last active
A fan club for Headstall to chat about his stories as well as home to CoTT House of Cards Chat Topic
---
Chapter Comments
Newsletter

You probably have a crazy and hectic schedule and find it hard to keep up with everything going on.  We get it, because we feel it too.  Signing up here is a great way to keep in touch and find something relaxing to read when you get a few moments to spare.

Sign Up