Join For Free and Get Notified of New Chapters!

Are you enjoying a great story and want to get an alert or email when a new chapter is posted? Join now for free and follow your favorite stories and authors!  You can even choose to get daily or weekly digest emails instead of getting flooded with an email for each story you follow. 

 

Stories posted in this category are works of fiction. Names, places, characters, events, and incidents are created by the authors' imaginations or are used fictitiously. Any resemblances to actual persons (living or dead), organizations, companies, events, or locales are entirely coincidental. Note: While authors are asked to place warnings on their stories for some moderated content, everyone has different thresholds, and it is your responsibility as a reader to avoid stories or stop reading if something bothers you. 
The Watcher - 1. Chapter 1 Letting Go
The Watcher
He navigated around the sloppy patches of snow that interrupted the pathway. They didn't belong on such a warm spring day, but their remaining presence was likely measured in hours. A sudden wind gusted and caressed both, as if Mother Nature was struggling to make up her mind. Approaching his bench, he could see it was empty and dry, sun-baked beneath leafless branches. In summer it would be cool and shaded, but for now, the heat coming off green paint was a welcomed if temporary occurrence. Maurice considered it his own personal seat in the often populated park, but he had a backup a little farther away, even more removed from the action than this one.
A slight groan escaped as he sat down, but he felt fortunate that only one knee complained at the bend. Arthritis was such a fickle master, as least for him. It chose when, what, and how bad he'd suffer, at its own pleasure. Sometimes it allowed him to work out in his home gym with nary a twinge. Other times it insisted the room was off-limits, reminding him of his sixty years. The only thing it listened to with any amount of certainty was the sun. It would bow to the deep heat of summer, retreating and biding its time until winter came back around. Another reason for him to look forward to the change of seasons.
As Maurice surveyed the activity in the park, he thought about the two years he'd been coming here. At first, the purpose was to get him out of the house and away from grief. It was hard to escape it when he was surrounded by the many accumulations of his life with Eric. There had been no intervention. Family and friends had either died or drifted away. No, it had been Eric—his voice whispering in the darkness of night—who had chastised him for hiding away and hanging onto something gone. Logic told him it was his imagination, but that voice and those words had sounded so real he'd walked out of his home the very next morning. Minutes later, he'd found his bench. It was the first time in many months he'd felt wind on his face, and it started an almost daily ritual.
Today was a special one, for two reasons. It was Eric's birthday, and it marked the third anniversary of his death. It was the reason he was later than normal in his arrival. A dozen roses, red ones, now adorned the resting place of his husband. It didn't matter they would quickly die in the coming night temperatures. In today's brightness they proclaimed Happy Birthday, same as they had for every one of their wonderful years together, and Maurice allowed himself to feel content when he'd stared at the vibrant blooms spread over brown grass speckled with shy shoots of green. He'd walked away without the usual tears… letting Eric go… finally.
The park was alive with neighborhood residents, the same as every other weekend. A sagging snow fence still walled off the sandy section of beach, its purpose to impede any running, curious children during times of thaw. Park officials would be removing it any day now. The children were already there, but they were dressed in pants and light coats rather than the standard summer attire of trunks and tee shirts. That shift would come soon enough. The seasons were on the brink: one receding and one encroaching. Young couples walked hand in hand on newly revealed pathways, some with dogs on leashes, while mothers and fathers chased squealing toddlers. The swings had been reattached, ready for another summer of use, and of course there were eager kids lined up in the sunlight awaiting their turns. The squeaks of running shoes used as brakes by the more timid, on the slick metal slide, were repeated in a steady cadence. They competed with all the other noises made by exuberant children playing.
Maurice smiled. He was invisible to all these people, but he didn't mind. Life was for the young. For two years he'd been watching. Eyes would flick over him, but the beauty of youth would draw attention quickly away. It was a fact of life. Everyone had their allotted time in the sun, and for many years, he and Eric had drawn those eyes. Eric especially, with his imposing frame, golden locks, arresting eyes, and a hearty laugh impossible to ignore. He was magnificent, as a ten-year-old the afternoon they'd first met, and right up until the day he'd died. Yes, he'd wasted away physically from the cancer, but the blueness of those eyes had never dimmed… never lost their power… not until they closed for the final time.
Unwrapping his turkey and cucumber sandwich and returning the recycled brown paper bag to his coat pocket, Maurice performed his ritual of taking a bite and observing while he chewed. The inevitable crying child drew his attention until he saw it was a false alarm and the boy's mommy was kissing whatever trouble away. He had no kids of his own, but he found he could enjoy those of others. It was enough to watch them for an hour here and there. They weren't his, but in a way he felt he knew some of them, witnessing their growth and the development of their skills with no small measure of wonder.
Searching, he saw one familiar, dark-haired young man sitting on a picnic table with his head down. He was alone and that caused Maurice some angst. Where was his pretty red-haired girlfriend? It had taken a drawn-out dance over months, but he had watched their progress as they constantly gravitated to one another. Once they'd conquered adorable shyness, the pair had been inseparable. All last summer and through the winter they were always walking together, oblivious to the rest of the world. Uneasiness abated when a flash of red curls beneath a blue cap came rushing from the parking lot. The boy-man met her part way, and off they went on a path away from Maurice. He watched with relief, and chewed till they were out of sight.
He started to cross his legs, and stopped. He knew it was ridiculous, and perhaps vain, but he was proud of his legs. They still looked damn good, and his doctor had just warned him crossing them could encourage varicose veins to develop. Silly, maybe, but he resisted the urge. Last summer, he wouldn't have given a care, but he had been changing. Eric would be proud.
Returning his attention to the others throughout the park, his gaze took in a man he'd seen before… a number of times. He was another who only watched the young. Until today that is. He'd moved closer than his usual spot, and for the first time, his eyes were obviously on Maurice… and staying there. Interesting. Maurice looked away, taking a sip of bottled water before picking up the second half of his sandwich.
Focusing on a couple of teenagers on the too-low-for-them monkey bars, he found himself grinning at their antics. He'd seen them a few times over the last couple of years, and saw a closeness reminiscent of his and Eric's. That need to touch in some way, every so often. This time it was an innocent high-five, but the sustained eye contact added something that once again triggered that age old recognition for his own kind. Yes, those two shared something special. He hoped they would continue to cherish it, and ignore anything that might try to get in the way.
Turning a curious gaze to movement he'd caught out of the corner of his eye, he again met the gaze of that same man. He was now standing, facing Maurice, and he looked uncertain. He took a small step forward, and then turned, striding quickly away. He was a tall man with wide shoulders, his hair the same dark silver as Maurice's own. He was on the path that led to the nearest street, and Maurice had to force himself to look away. The guy cut a striking figure in those jeans and leather bomber jacket.
Feeling slightly unsettled, he returned to chewing and absorbing the atmosphere. There was lots of activity to get lost in, but something was stirring in Maurice. Remembering the eye contact, he turned his head back the way the tall man had gone with an almost wistful feeling. He was startled to see him returning. So startled he dropped the final bite of his sandwich.
Bending forward, he picked up the few pieces scattered on the ground in front of him and soon found himself staring at a pair of scuffed hiking boots with dark jeans collaring the tops. Maurice sat back up, his full hand held in front of him. He had to look up a fair ways to see a craggy jawline.
"No thanks," the man said.
"What?"
"If you're offering me that"—he pointed toward Maurice's hand—"I'm saying no thanks."
The man's grin was tentative and fleeting, but it accentuated the deep dimples in his cheeks.
Maurice instantly appreciated the man's appeal. He laughed. "No, I wasn't offering. I dropped…."
"Here let me take that." Warm hands covered his own and took possession of the sandwich remnants, tossing them expertly into the wire waste bin a few feet away. "Do you mind if I sit down?"
"Ah, no. Not at all."
"I know you."
"You do?"
"Yes, from years ago."
"Are you sure?" Maurice found himself fascinated with the man's light grey eyes. He could get lost in them if he wasn't careful.
"Absolutely. I met you and your partner at an AIDS walk on my fortieth birthday, so almost twenty years ago. You gave me a bottle of water when we were sitting on the grass at the finish line."
"Really? I'm sorry. I don't remember. We went on so many of those… they sort of blur together."
"I didn't expect you would. We only talked a few minutes, and you two only had eyes for each other. You were a wonderful couple to watch."
"Thank you. He's… he's gone now."
"I know, and I'm sorry. I was upset when I read the notice in Extra, even though I didn't actually know either of you. That was a sad time for me too. My mother passed that same week. I went to his service, though. It was the day after my mother's."
Maurice was dumbfounded. What was happening here? "Why on earth would you do that?"
Something in Maurice's tone must have alarmed the guy. "I'm sorry… I hope it doesn't sound creepy, but I've never forgotten either one of you, and I knew it would be a terrible loss for you. It was at the same funeral home I used for my mother, and I found myself going back there the next day." The man rubbed his hands and looked away, "I understood the pain of losing your partner. I lost my Sammy the year before."
"Sorry for your loss. And no, it doesn't sound creepy. It just caught me by surprise. It was a nice thing you did, but why didn't you approach me at the service?"
"I didn't want to intrude. I only wanted to pay my respects, and there were enough people there giving their condolences. I know how difficult it can be to stand there and have to hold yourself together."
"Yes, it was crowded, and it seemed the stream of people would never end. Most of them were from Eric's work."
Both men stared forward, and an awkwardness descended. Maurice wasn't used to carrying on conversations, unless they were with shopkeepers or neighbors, and even then the interactions were usually short, with some sort of purpose behind them. "I'm sorry. I don't even know your name. I'm Maurice… and you are?"
"Yes, I know your name. I'm David. Nice to see you again."
"Nice to see you too." Maurice's eyes widened. "Sam and Dave?"
David chuckled, and those grey eyes sparkled with life. "Yup. We took a lot of ribbing for that. I can't tell you how many times we were asked to sing Hold On, I'm Coming, and oh God, the jokes about that, like did we sing it to each other during sex."
Maurice laughed outright. "Eric would have been one of those jokesters." His laughter became a smile. It was nice to think and talk about Eric and not feel pain. "So, what are you doing in this park? I've noticed you sitting way over there a few times." Maurice gestured to the far side.
"I live near here. I've been coming for a couple of years. Gets me out of the house. I noticed you too."
"Yeah? Today is the first time I saw you look my way."
"Oh, trust me. I've been watching. I just never let you know it. Okay, that sounded creepy for sure."
"Maybe just a little." Maurice grinned. He understood the game of people watching, and not getting caught. "I'm kidding."
"Whew. Thought I might have just blown my chance…."
"Your chance? Your chance at what?" Maurice's heart sped up a few beats.
"Ah… the thing is, I've been wanting to get to know you for a long time. You might say I have a little crush on you."
"You do? Wow. I'm afraid I'm… I'm out of practice with… why now? Why today?"
"Because you look ready. Because I've been watching you, and I've seen how you've been letting go of your grief. It's in your walk… it's in your posture. I guess I should mention you walk by my house to get here."
"So, you've been waiting?" Maurice's heart was going quicker still.
"Not... not waiting exactly… more like hoping the day would come. I wasn't sure what I would do if I saw it. Hell, I almost chickened out today. All I knew was I could tell you'd leapt over that same hurdle I did, so yeah, I've been hoping…."
Maurice mulled over that phrase for a moment. Did he dare to go there? "Hoping… hoping for what exactly?"
"For now, maybe that you'd go for coffee with me? Maybe next week you'd go to a movie with me? I don't know… I haven't been to a movie in years. I could cook you dinner even. I happen to know my way around a kitchen… or I could take you out somewhere? Maybe we could even hold hands at some point." That dimpled grin flashed again, but it did little to conceal his nervousness.
"Me neither… the movie I mean. And I haven't held hands with anyone since... not since Eric."
David stood up, and slowly held out his open hand. "Would you like to go for coffee with me, Maurice?"
Maurice stared at the offered hand for a few seconds before he took it in his. "I would love to, David." He stood up, the firm grip assisting him.
They were almost out of the park when Maurice spoke again. "Are you going to give me back my hand?"
Grey eyes turned toward him, and Maurice's breath hitched at the depth he saw in them. "I'm not letting go unless you ask me to."
Thanks to my editor, Tim. This is a story about hope. Good things can happen when we least expect them.
Copyright © 2017 Headstall; All Rights Reserved.
59

9
Stories posted in this category are works of fiction. Names, places, characters, events, and incidents are created by the authors' imaginations or are used fictitiously. Any resemblances to actual persons (living or dead), organizations, companies, events, or locales are entirely coincidental. Note: While authors are asked to place warnings on their stories for some moderated content, everyone has different thresholds, and it is your responsibility as a reader to avoid stories or stop reading if something bothers you. 
Story Discussion Topic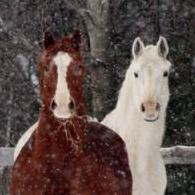 Open Club · 105 members · Last active
A fan club for Headstall to chat about his stories as well as home to CoTT House of Cards Chat Topic
---
You are not currently following this author. Be sure to follow to keep up to date with new stories they post.
Chapter Comments
Newsletter

You probably have a crazy and hectic schedule and find it hard to keep up with everything going on.  We get it, because we feel it too.  Signing up here is a great way to keep in touch and find something relaxing to read when you get a few moments to spare.

Sign Up