Stories posted in this category are works of fiction. Names, places, characters, events, and incidents are created by the authors' imaginations or are used fictitiously. Any resemblances to actual persons (living or dead), organizations, companies, events, or locales are entirely coincidental. Note: While authors are asked to place warnings on their stories for some moderated content, everyone has different thresholds, and it is your responsibility as a reader to avoid stories or stop reading if something bothers you. 
Treading Water - 8. Chapter 8 Sweet Summer Rain
Treading Water
Chapter 8
Craig stopped at the front of the truck, waiting for Jared to join him before walking toward the house, and Carly. The urge to hold hands was strong, but there was nothing to be gained by rubbing his sister's nose in something she'd connived against for so damn long. He wouldn't let himself be as petty as she'd proved to be, and for the sake of his mother, Craig would try to keep a semblance of peace. The ball was in his twin's court as to how he would behave.
"Daddy!" squealed the two-year-old Bailey. She was surprisingly adept in her motor skills and bolted for her father before Carly could react. Jared hurried to cut her off before she reached the paved driveway, grabbing and spinning the tiny redhead around with utter joy on his face. Craig's heart responded to that look.
"Hey, little girl. How are you?"
"I good, Daddy. I go with you?"
"No, sweetie, that's next week, okay?
"Kay. We playing lions and tigers, Daddy. You play too? Uncle Craig want to play?"
"We can do that when you come to Daddy's house. Uncle Craig can play with us then. Don't forget to bring your stuffies, okay?"
"Kay, Daddy. Down, Daddy."
"Okay, Bails. Stay on the lawn okay."
"Kay, Daddy."
"Uncle Craig wanna play?"
Craig laughed at her persistence. "Next week, okay, Bailey?"
"Kay."
Craig stood beside Jared as Carly walked over. Bailey ran back to her previous endeavors, now oblivious to the grown-ups.
"Sure didn't take you two long."
"No, it didn't, Carly. Is that what you came over here to say?" Craig's voice held an edge that was a warning. He would take no crap. Not anymore.
She turned her attention to Jared. He met her cold gaze with one of his own. "You and I need to talk about the new custody agreement. I'm not including Friday nights, and I'm only agreeing to one week for your vacation. I'll let you keep her until seven on your Sunday, but that's it. And Christmas is off the table." She turned to walk away, and Craig started to go after her, when Jared stopped him.
"Carly, that's not acceptable. You have to put all the stuff your brother discussed with you back in it." She stared at Jared open-mouthed, but he carried on. "I have my rights as her father, and thanks to Craig lending me some money, I'll be able to hire a good lawyer so we can fight this out in court if need be. Friday's are a necessity. I want her for two nights every second weekend without fail. Two weeks in the summer, consecutively, and we split Christmas down the middle, just like her birthday. One of us gets her for Christmas Day, and the other gets her for Christmas Eve, and it alternates every year. And I get to pick her up and take her out to the park or something once a week. It's not negotiable."
Carly was seething. "You have a hell of a lot of nerve, Jared. See what you started, Craig? Son-of-a-bitch!"
"Carly, our daughter can hear you." Jared's calmness impressed Craig as he fought to curb his own anger. He should have known.
"What the hell are you doing here anyway? Did you come to gloat? You two are something else," she said in a hiss.
"We're here to move some of my stuff. I'll be living at Jared's from now on."
"You're fucking kidding me." She at least had the decency to keep her voice down.
"No, I'm not. I have a chance to be happy again, and I'm taking it," he said softly. "Carly, you have no say in this. You've interfered in my life enough already, and trust me, you'd be wise to never do it again."
Craig stared at her, waiting. Expecting more vitriol, he was surprised when her whole demeanor changed to one of reluctant defeat. She visibly paled as she let out a long breath. "You know what? I promised I would stay out of your business, and I will. I don't care anymore. Do whatever you want." She walked back across the lawn, stopped, and turned. "I'll agree to the changes in the custody agreement, but I'll need two days-notice for the times you want to take her out… and Craig, you're paying all the legal fees. Jared, you can pick Bailey up at seven, this Friday. I'll have her ready. She has to be back here by seven on Sunday. Agreed?" Her face was unreadable.
"Agreed," Jared said.
"Craig?"
"Agreed."
"I meant about you paying the entire lawyer bill."
"I know what you meant, Carly."
Picking up a chattering Bailey, she continued on into the house.
"Wow. What do you think that was? I thought I was in for a long, drawn-out battle, but that was way easier than I expected."
"That, my handsome man, was my sister's last gasp. It was actually a little feeble by her standards, don't you think?"
"It was, kind of. What was that about you paying for the lawyer?"
"Don't start, unless you want that long, drawn-out battle after all?" he whispered. He raised an eyebrow and waited.
Jared's eyes darted towards the house and back. "No, I'm good. Thank you."
"You're welcome, and just remember… that custody agreement is for both of us. I'm not just Bailey's uncle anymore. I'm her stepdad now as well." Craig laughed at Jared's expression as they headed into the house.
Those impossibly blue eyes were sparkling with a sheen of moisture as he looked over at Craig. "I love you."
"I know… me too."
Marian was a great help with the packing, and between the three of them, they managed to fit a lot of Craig's belongings into the truck-bed and the back seat. Jared laughed when Craig put his Blu-ray collection and player in a box and carefully set it on the floor of the front seat. "No more VHS for this dude," he insisted with a serious countenance he knew didn't fool Jared. He could be convinced to watch one again, as long as his guy was cuddled up to him. When they put the large flat-screen television in the back seat, Jared asked about the TV stand. Craig's answer caused raised eyebrows. "You know that old square dresser in the small bedroom?
"Yeah."
"It's too nice to be stuck where it is. It's really well-made, so I think it would be perfect for the TV to sit on, and we can put all the DVD's and Blu-ray's in the drawers. We can get one of my dressers next time to replace it, after we've painted over the ugly peach color in that room."
"I love that you have all these plans, but that thing's ancient, and the finish is really dull and beat up." Jared looked unconvinced.
"Trust me Jared. When I'm done, it'll look like a million bucks."
"Oh, I trust you, Martha," Jared teased.
"You sure like to live dangerously, don't you? Consider yourself warned, hot stuff."
Jared grinned. "Hot stuff, eh? Me like."
Craig was smiling back as Marian came up behind them with another load of clothes. "You two sound so domestic. It's just wonderful. And between you and me," she said to both of them, "I had a long talk with Carly last night, and again this morning. She did a lot of whining, but she's coming around. At least she's not slamming doors anymore." They all had a chuckle at that revelation. "Really, boys, she'll be fine. She mentioned someone from her work who's asked her out, and she's considering it. The girl really needs to get laid," she uttered quietly with a little giggle.
"Oh dear God, Mother!"
"What? It's true."
When Jared pulled his truck into the driveway, Craig had him stop. The dark-haired man looked curiously at the blond man, but Craig sat quietly, staring at the house… now his home, and what he felt was contentment. He had done this one time before, but he'd been looking with different eyes… at the place only Jared lived. This was different. He didn't see the dilapidated state of the here and now. No, he saw what the place would become with some TLC. There would be a swing on the front veranda they could relax in together, and he saw rosebushes and hostas around a rebuilt trellis bottom. There would be fresh paint and new shingles, or maybe even a steel-tiled roof reminiscent of yesteryear. In essence, he saw hope and love… lots of love. Turning finally to Jared, Craig stared into the eyes of his future. "Okay, let's get me moved in. We haven't even shopped for food yet; you have work in the morning, and we need to make you a big lunch."
Jared chuckled. "I don't eat lunch."
"You do now… you'll rue the day you asked me to move in with you." He flashed a mischievous grin at the attentive man.
"Never."
The first thing they did was bring the old dresser downstairs. Jared admitted he saw the merit in it, once Craig had used a restorative furniture-oil he'd brought with him, on the surface. It really was an interesting piece, very sturdy, and it fit perfectly between the two windows facing the line of maples along the road. They made fast work after that, and soon had the TV, Blu-ray, and DVD players hooked up. They all fit perfectly on the dresser's top, just like Craig knew they would. He laughed when Jared pushed the components further back a couple of inches, and said "Bailey."
Next came the quality leather sofa and two matching chairs, a rich mahogany color with buttoned backs that looked like they belonged in the older home. Craig's favorite wool Oriental rug of rich reds, blues, cream, and black, a more than serviceable coffee table scavenged from the catch-all pantry, matching the color of the re-purposed dresser, and they had their family room set up. Craig disappeared upstairs briefly, returning with two torchieré style vintage floor lamps that were sitting unused in the corner of the landing, and set them up beside each chair. They too looked like they belonged. Jared was impressed, and told Craig how great it was that they were able to see the TV clearly from anywhere in the kitchen.
Craig found it endearing that Jared keyed in on such a guy thing, above all else. For him it was the flow that meant the most. The house spoke to him now, saying it was designed to be set up this way, and the best part was, it was achieved with no renovations. The front entry now took on greater importance as he looked at it through the large opening. That would be his next project, he thought to himself. He could already picture a large mirrored hall tree with a bench seat against the far wall.
Moving clothes into a shared closet and drawers was special for Craig. It looked right to see their clothes hanging side by side. Jared stood behind him as he surveyed the closet, wrapping his arms around him and kissing his neck. So much contentment filled Craig he came close to tears. This was the beginning of his and Jared's life together, almost three years after a weird twist of fate, orchestrated by Carly, kept them apart. In Craig's mind, this development in their lives was meant to be.
"I might pick up the rest of my clothes tomorrow, but it's all winter stuff, so I can put it in one of the other bedroom closets."
"Whatever you want, baby. I'm so happy right now I could burst," Jared murmured.
"Me too. It's slowly sinking in that we're doing this. I'm getting kind of maudlin," Craig confessed. "Do you want to go for a little walk?"
"Sure. Where to?"
"To our spot."
"We have a spot? You mean the pond?"
"No, not the pond. Come on, stud."
Jared grinned and followed him down the stairs and out the front door. "The veranda's our spot?"
Craig shook his head as he went down the worn steps and walked around the side of the house. He grabbed Jared's hand and led him to the other side of the first rise on the way to the pond. Stopping at the same place he'd told Jared about everything, including Bailey's parentage, he plunked down on the grass and pulled Jared with him.
"So how come this is our spot?"
"Cause it's close to the house, but it feels so private… and you kissed me here, when I thought you might be mad at me. And it's where I felt like we had something special. You told me I made you feel safe."
"And you told me you'd be my bottom," Jared pointed out gleefully.
"Shut up. And don't you dare tell anyone that."
"Well, I do tell Trina everything, so…."
Craig tackled the handsome man where he sat, and they ended up rolling around and laughing. Craig finally ended up on top, staring at Jared, his face inches away. "So, we're partners now, right?"
"Right, Martha." Jared grabbed Craig's hands before he could retaliate. "I'm sorry… I couldn't resist, baby."
"Hey, you've called me 'baby' three times, and you've called me 'Martha' three times. I much prefer 'baby' if you don't mind."
"But I like 'Martha'… you look so cute when you're in designer mode," Jared whined, giggling at the expression he was getting.
"If you want to have sex again, you should just stick to 'baby' and forget that other one." Craig raised an eyebrow.
"Already forgotten. 'Baby' it is." He gave his most charming smile. "So, what about us being partners?"
Craig rolled off and sat up. "I think we need to talk about where we stand."
Jared did the same, and they ended up face to face with their knees touching. "Meaning?" Jared became serious.
"Relax. I just don't want any misunderstandings."
"I don't either."
"Okay, so we each bring something different to this relationship. You bring a house that's completely paid for, a wonderful place full of your history, and I happen to have a bunch of money. So the way I see it, if we really are in this for the long haul, I… we… should be able to spend that money on whatever is good for us."
Jared was looking very intense, making Craig want to tread lightly.
"Look, Jared. I don't want it to be yours and mine. I wouldn't be comfortable with that. I understand you have pride, and I respect that, but, I want it to be ours. I want it to be our house, our place, our money, and our future. Do you agree?"
"When you put it that way, how can I not? I love you."
"And I love you. So, if I were to, say, order a new fridge and stove, or get the guy in to re-glaze the sink, or order new countertops… you would be all right with that?"
Jared swallowed. "A couple of days ago, I didn't care about much of anything outside of Bailey. I was… adrift. Now, I have someone who makes me happy, lets me see life in a whole new way… someone I want to spend the rest of my life making happy, so, whatever that takes, I'm fine with. It feels like I've loved you forever. When it comes to the house, you just tell me what you want done, and I'll do it."
"That's great, but I don't want it to work that way. I want us to decide what we do, about everything."
"And we will. But where the house is concerned you have vision I don't. You're a regular…."
"Don't you dare say it! Consider this your only warning, buster."
"What? I was going to say that you're a regular interior design whiz."
Craig leaned forward and kissed the grin off Jared's face. "Smart man. I don't believe you, but I think you're trainable."
Jared excused himself for a phone call, and Craig paused the movie they'd been watching. It was "Hidalgo," and it was one of his favorites. Jared had rolled his eyes when he found out it was about a horse, but he soon got caught up in it. While he half listened to the conversation, he looked again around the new family room, noting the paint color wasn't quite right, and the exposed pine floors needed a little attention, but loving the cozy feel of it all the same. The dining room fixture hanging from the center of the ceiling needed to go in the worst way. He added it to his mental list as Jared bounced back into the room, all smiles.
"It looks like I might have a new general contractor job."
"Awesome! For who?"
"This rich-as-shit guy I was the general contractor for on a whole house renovation. He wants me to come by on my lunch break tomorrow and check out a house he bought, and then work up a quote and a timeline. He's going to be out of the country so he says he trusts me to handle the entire job. This is a great opportunity to get back in the groove, and get my business going again. It's what I've been hoping for."
"Is he a good guy to deal with?"
"Yeah, he's the perfect client. He tells me what he wants, and then stands back and lets me make it happen." He frowned for a second. "The only thing is, he has a tendency to change his mind a lot, and we had to redo stuff to suit him. You know, I could use your help, if you're interested?"
"What do you mean? How could I help? Construction isn't my thing."
"Yeah, maybe not, but you have that vision, and you see things. I'm great at architecture, and blueprints and specs, but my design sense is limited. I know you already have a job, but all I'd really want is your opinion once in a while. You might see something I'll miss, or the client will. What do you think?"
"Well, I do have Mondays and Fridays off, and it could be interesting to see what you're working on. When would you want me to give an opinion?"
Jared grinned. "Tomorrow at lunch."
"What? At your first meeting? How would you explain me? Assistant? Consultant?"
"Partner, of course. My life and business partner." He snuggled in to Craig's side with his arm around his shoulder. "How does that sound?"
"Perfect," Craig said as Jared nuzzled his neck.
"Jared?"
"Yeah?"
"You better still eat the lunch I made you for tomorrow."
Jared snickered. "Yes, dear. I love you."
"I love you too. Now stop doing that, and watch the movie. Patience is a virtue, you know… oh, hell, let's go to bed." Craig removed Jared's hand from his upper leg and stood up, looking down at his handsome partner expectantly.
"What, and miss the horse movie?"
"Okay. You can keep watching if you want."
Craig laughed at the blur that whipped by him and charged up the stairs. Yesterday, the spark was lacking in Jared's soulful eyes. Today, he was full of life, and those same eyes shone like beacons that drew him in. It was a satisfying feeling to know he was responsible for the change in the captivatingly luminous man. Craig hadn't known what he, himself, was missing, but now he did, and never wanted to live without it. Shutting off the TV, he took one last glance around his new home before turning out the lights and bounding up those same stairs.
Craig was alone in the shower. Jared had already had his, and was in the bedroom waiting for him. Craig was apprehensive, but in a good way. He knew what he wanted to happen, but it had been a year since he'd had a man make love to him. And Harlan had not possessed the dimensions of Jared. It was a warm night, but he shivered as he stepped out of the claw-foot tub. Nervous anticipation filled him, but so did love for the man who was mere steps away.
Drying quickly, he wasted no time padding naked to the bedroom. Stopping at the open door, he took in the sight of a naked and semi-erect Jared propped on the pillows against the old, iron headboard, waiting for him. Those anxious eyes changed when they saw Craig appear. By the time he'd slowly advanced to their bed, he was almost fully hard, and so was the gorgeous dark-haired man on display. Sliding in beside him, he was once again blown away by how hot… how fucking perfect Jared was. They reached for each other at the same time, bringing their bodies together as they joined their lips in a kiss that went from tentative to searing in a handful of heartbeats. The urge to devour this man threatened to overtake him, but his ardor almost paled alongside Jared's. He took control of Craig's head with his hands as he ground his cock against him. The passion of their mouths flowed through their connected and already stimulated bodies. This was too urgent to be foreplay.
"I need you, Jared," Craig groaned out.
Jared, now attached to Craig's neck, murmured, "I need you too, baby."
"No, I mean I need you to make love to me. I want you to fuck me… is that okay?"
Jared took a reprieve from his apparent addiction to Craig's skin at the same time his thumbs grazed through Craig's chest hair, and over his sensitive nipples. Craig hissed involuntarily.
"Is that okay, Jared?"
"Are you joking? Holy hell, yeah… I was hoping we could do that. So I'm going first?"
A quick tongue swipe over one of those same nipples made Craig grab Jared's head. "Yeah, but Jared… I'm almost there already… if you keep that up, I'm going to blow." Craig could hear the whimper in his own voice. "It's been a long time." Jesus, this man turned him on. They hadn't even handled each other's cocks yet, and he was precariously close to the edge. Jared's smile was bright as day in the soft light as he sat up on his haunches, his big dick jutting out an impressive distance, and directed Craig to get on his hands and knees. It sounded like an order, and Craig felt a thrill that surprised him. He started to explain what Jared needed to do to get him ready, but Jared told him he had this. And he did, and once again, Craig was thankful for gay porn.
Right from the beginning, this intriguing man took charge. His tongue was back at Craig's entrance for the second night in a row, but this time it worked with a determinedly different purpose. A few times, Craig had him stop so he could get tamp down the threatening spasms of his unruly cock. He was leaking like a sieve, and the need to come was hard to keep a lid on. Craig was astonished when Jared found a rhythm of attack and retreat that kept him from physically erupting while blowing his mind at the same time. His introduction of fingers was seamless, and Craig's receptive ass welcomed them like old friends. God, he had missed this. His craving, while being satisfied, was also building as he pictured his lover's dick taking its rightful place.
He was a gooey mess of fired-up nerve endings, but he managed to convey to Jared that he was ready… beyond ready. He shook his head when Jared asked about a condom. With their histories, there was no need, and preparations had been performed during his shower. Craig vaguely head the snap of a lid, and then he was flipped around like he weighed nothing. He found himself liking that Jared didn't ask what he wanted. He'd made the decision of how this was going to happen. Jared's fingers were once again gently probing his hole while his eyes locked with his willing partner. Craig almost came when the blueness of that gaze focused on him, but Jared's lube-covered fingers stilled long enough for him to claw back from the knife-edge once more. The man was a natural, and Craig fell more in love every passing second.
A begging, drawn-out "Pleeeeze," had the desired effect, and Craig felt Jared's cock at his now-slickened entrance, and for the first time, he saw some uncertainty. It was his turn to take a little control. As he pushed his rectal muscles outward, he slithered his body closer, moving his hole tight against the invader, the desire to impale himself on Jared's beautiful dick all-consuming. The resistance only made him more determined as he demanded Jared push harder, and his compliance rewarded them both as that big cock surged forward a couple of inches. Craig sighed at their shared success, while asking his body to accept the burn of it. His fingers on Jared's abdomen kept him still while the pain caused by the hefty intruder slowly abated. Another sigh was one of complete bliss as his body fully acclimatized to Jared's presence quicker than Craig would have expected. That cock was where it belonged, and Craig lifted his splayed legs to wrap them around his partner, displaying his eagerness to continue on, with his encouraging smile.
With the uncertainty and hesitation removed, Jared took the lead again, leaning over to kiss the man he was now inside of. It was a kiss combining heated passion and love. Once their mouths were glued together, he advanced his cock forward steadily, getting an appreciative moan for his efforts. Craig shuddered in pure pleasure as this first full stroke brushed his prostate. Nothing or no one had done that in a long time, and it was a welcome reminder of the sheer joy he got from being fucked. He was pleased and relieved to realize he'd taken all of Jared, beaming at the man's exuberance as he ground against him at the completion of the journey inward. He reveled in both the feeling of fullness, and that of Jared's heavy balls sliding against him before his lover began to pull that pleasure-giving instrument outward. Again it brushed his prostate, and Craig voiced his indecipherable thanks for the pleasure the contact gave him. Jared was making guttural sounds of his own, and listening to the ecstatic noises heightened their first lovemaking experience for Craig. The second stroke in was the beginning of some serious fucking as both men fed off each other's reactions. Craig met every thrust with one of his own, using the leverage his heels on that powerful ass allowed him. Jared was smart enough to keep his weight off Craig's harder-than-rock cock, because the slightest friction would have sent him into orbit. Never for more than a few seconds at a time, did their eyes leave each other as Jared's thrusts fed them both. Craig couldn't remember ever being this engaged in lovemaking before. Just when he thought he couldn't climb higher, he did. Every corded muscle on Jared that Craig could see, stood out, and he catalogued them all in his memory banks while still connected with loving orbs of azure.
Mere minutes seemed like hours, but Craig reached the limit of his endurance, and moaned the warning of his impending release to Jared. After three quick and powerful strokes, he buried himself to the hilt in his lover's ass, just as their mutually synced spasms began, Jared's within his lover, and Craig's into the air between them. He splashed his chest and face until he thought he might pass out, and had barely regained a decent oxygen level before it was endangered again by a kiss that took his breath away. This man loved him… cherished him, of that there was no doubt, and in this act of consummation, he had secured Craig's heart forever.
"Wow," Jared panted out with a wicked grin as he ended their kiss.
Craig had trouble responding, so he ran his hands down Jared's back and grinned in satisfaction. Jared was still inside him, and he never wanted him to leave. He found himself shifting just to feel it move, and he sighed in pleasure.
"I guess I should pull out now, eh?" Jared teased, grinding just a little, and causing Craig to hiss and Jared to groan.
"Fuck… that feels too good. Yeah, I think that's all I can take for now, stud."
Jared went from grinning to concerned. "Are you okay, baby? Was I too rough?"
Craig laughed to put him at ease. "You were absolutely perfect. That was the best that… that was the very best." Craig didn't want to say that Harlan had never taken him that high… it seemed wrong, even if it was true, and he had the feeling Jared understood the underlying message. He looked adorably proud of himself as he carefully withdrew, keeping his eyes on his partner's face. Looking down, he bunched up the sheet under Craig.
"We made a mess," he said with a snicker.
"I think that was your mess," Craig said with a twinkle.
His words were met with hearty laughter. "Yes, I'll take all the blame for it."
"Good. Now, come here," he said as he pulled Jared flat on top of him."
"Now that is my mess." Craig's giggle, as he mushed their chests together, set Jared off again.
"That's a mess I don't mind sharing… anytime." He started slurping up what had been deposited on Craig's face and neck, making smacking noises as he got each spot, ignoring his partner's giggling until he had it all. "Thank you, Craig."
"For what? The meal you just had?"
"Ha ha. No, not that, although it was delicious," he said, licking his full lips. "I've always wondered what it would taste like, and now I think I'm addicted."
"Well, you don't have to thank me for sex," Craig said with a chuckle.
"I wasn't thanking you for the sex either, although that just blew my mind. I'm thanking you for taking a chance on me, on us. I guess what I'm trying to say, is thank you for choosing me."
"Easiest choice I've ever had to make. And I'll make the same choice every day for the rest of my life."
"Yeah? Good. Me, too."
Much thanks to my editor, Timothy M., and to all those who support this story. Please leave a review and let me know what you think. If you wish to discuss the story, please join me in the COTT thread of the promising author forum:
www.gayauthors.org/forums/topic/39932-cards-on-the-table-by-headstall/
Copyright © 2016 Headstall; All Rights Reserved.
Stories posted in this category are works of fiction. Names, places, characters, events, and incidents are created by the authors' imaginations or are used fictitiously. Any resemblances to actual persons (living or dead), organizations, companies, events, or locales are entirely coincidental. Note: While authors are asked to place warnings on their stories for some moderated content, everyone has different thresholds, and it is your responsibility as a reader to avoid stories or stop reading if something bothers you. 
Story Discussion Topic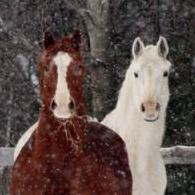 Open Club · 122 members · Last active
A fan club for Headstall to chat about his stories as well as home to CoTT House of Cards Chat Topic
---
You are not currently following this author. Be sure to follow to keep up to date with new stories they post.
Chapter Comments
Newsletter

Want to keep up to date with all our latest news and information?

Sign Up