Stories posted in this category are works of fiction. Names, places, characters, events, and incidents are created by the authors' imaginations or are used fictitiously. Any resemblances to actual persons (living or dead), organizations, companies, events, or locales are entirely coincidental. Note: While authors are asked to place warnings on their stories for some moderated content, everyone has different thresholds, and it is your responsibility as a reader to avoid stories or stop reading if something bothers you. 
Treading Water - 6. Chapter 6 Diving In
Treading Water
Chapter 6
Craig focused on the barely visible ceiling, thinking back over an emotionally satisfying evening. Jared had held true to his word. Although they'd snuggled against one another on the couch, and watched a VHS tape of "Rambo," compliments of an inherited collection of Jared's, they hadn't gone any farther than a few short kisses. He smiled in the darkness as he remembered the call to his mother, apprising her of his plans to stay the night, and to pass along Jared's thanks for the delicious home-cooked meal. She'd found the idea of them watching archaic VHS amusing, not to mention their choice of movie, but there was sincere happiness for him in her voice.
The restraint he and Jared had shown was a real achievement because both were obviously sexually tuned to one another for each and every second that had passed. Neither one felt the need to forge ahead… they just wanted to protect this burgeoning thing between them. He, like his mother, also found it funny that they were probably the only gay men in the world that had been watching "Rambo" on VHS. For that matter, likely the only people, period, thanks to Jared's grandfather, who'd apparently scoffed at the idea of switching to new-fangled DVD's. Craig had forgotten how tricky the 'tracking' could be on those old machines, and laughed every time Jared jumped up to adjust it. It provided more entertainment than the movie.
The rest of the house tour had been illuminating, not just for the investigation of the solid old place he was viewing for the first time, but also how walking through it with Jared had made him feel. It felt like home. Every inch of it. And now, here he was, lying alone, mere yards away from the spectacular man who'd reawakened some strong, deep emotions. It was as if his heart had been transported back to the time before Harlan, and it unsettled him, although not in a bad way.
They'd showered separately, and after an almost chaste kiss, had retired to separate bedrooms. Craig disappeared rather quickly upon seeing Jared in revealing white boxer briefs. Thankfully, his own were dark. Fuck, the man was built, his smooth, muscled chest contrasting with powerful, dark-haired legs. He might be a fair bit leaner than he was a year ago, but his body was a masterpiece in Craig's eyes. When Jared had showed him his workout setup in the open basement, the huge regulation punching bag did a lot to explain the man's incredibly ripped state. Craig knew from his gymnastic training days just how effective a workout that particular piece of equipment provided for the upper body.
He'd been laying here for a good hour now, and there was no sign sleep was coming. He had a taste of what it was like to share his life with someone again, and as much as he'd counselled patience, his whole body ached at the isolation he was feeling. Fuck, one day, and he craved the presence of his one-time best friend in an entirely different way... the way he had as a teenager. One thing was certain. As turned on as he was, this wasn't mere lust. What he was feeling was so much more.
A sound in the hallway caught his attention. It was the soft pad of feet heading toward the bathroom. Jared. He heard the muted flush of the toilet followed by the sound of running water, and then the sound of careful walking again. This time, they continued past Jared's room to his door, and Craig froze, expecting, hoping even, that the door would open. But it didn't. The sound of footsteps turning around and moving away filled him with disappointment.
This was stupid. It was clear neither one could sleep. Throwing back the thin blanket, Craig set his own feet on the floor. Rallying tenuous courage, he left the bedroom and walked down the hallway to the bathroom, taking note Jared's door was cracked open as he went past it. Nerves threatened to engulf him while he took a lengthy piss and washed up. Leaving the bathroom, he wasn't sure what course to take until he reached the first door. Like Jared, he stopped, but unlike the other man, he pushed the door open.
"Are you awake?"
"Yeah… I can't sleep."
"Me, neither. I miss you." Craig winced as he said it, peering into the dark room.
"I thought it was just me. Do you want to sleep in here? I promise I'll be good. I'll stay on my side of the bed."
"That doesn't sound very appealing," Craig said honestly. "I think I need you to hold me. Otherwise, I'll never get to sleep." He heard Jared separate from his bed and walk to the window. Opening the curtain flooded the room with moonlight, and the difference was startling. He could see much better now, and the object of all his thoughts was standing beside the bed looking at him, his silhouette highlighted by a broad silver beam.
"Hell, I'd be glad to do that," Jared uttered softly. "I've been going crazy here, knowing you were so close, yet so damn far. I almost knocked on your door, but I didn't want to be pushy. Come on... get in."
As Jared slid in one side, Craig did the same on the other, and they met in the middle. Turning his back to the dark-haired man, Craig sighed in contentment as strong arms wrapped around him, pulling him close. He rested his head on the one under his neck. Jared's forehead was pressed against the back of his head, and he felt a nose against his scalp breathing in deeply.
"You smell so good."
"It's your shampoo."
"No, it's more than that. It's you. I remember it from those long days in the hospital."
His murmuring against Craig's neck was driving him to distraction, but he loved the tingles it sent through his body. "I remembered your scent too, when we hugged at the pond. I didn't notice it in the garage," he said with a quiet chuckle. "That was one hell of a first kiss. I didn't know what planet I was on for a minute there."
"Same here. We were brought back to earth pretty quick, though. Carly came close to decapitating you with that tray."
Craig didn't know why it struck him as funny now, because it sure wasn't at the time, but he started giggling at the remembrance of Carly's explosion. It didn't take long for Jared to join him. "My hero, again," Craig said through the laughter. "I can see the news report… angry twin almost beheads brother with a steel tray… ex-husband saves the day… news at eleven."
"You're a crazy man," Jared teased, "but I would come to your rescue every day, for the rest of your life."
Craig's laughter died, and he twisted in Jared's embrace until he faced him. "You mean that, don't you?"
"Yes, I do. I love you, Craig… through everything, I've never stopped." He paused long enough to turn on the bedside lamp behind him. It cast a dim, unobtrusive glow, but it allowed them to look in each others' eyes. "You don't have to say it back. I hope someday you will, but for now I'm happy as hell spending time with you… being with you like this. Like I told you in the back field… you are the most beautiful person I have ever met. You're good and kind and hot as fuck. Here and now is perfect. This morning I thought this could never happen, and…."
Craig cut off Jared's words with his mouth. A surge of something passed through him and he didn't try to curtail it, and didn't want to name it just yet. All he knew was he needed this guy now, and that was enough. The kiss was sloppy and messy, and a little frantic, but Jared met it with the same urgent passion. Craig was half-laying on Jared as they traded attacks on receptive mouths. Grinding his erection against Jared's hip, he trapped an impressive cock between his leg and Jared's lower abs, eliciting a groan into his mouth when his leg rubbed it through the thin material. Caught off guard, he was pulled fully over onto a supine Jared. Shit, the guy was strong. He was a fair-sized man himself, although not as big as Jared, who'd re-positioned him with relative ease. Their mouths stayed locked, and Craig felt strong but gentle hands caress his back all the way down to his briefs-covered ass. The sensuous movements set him on fire, and his whole being heated up with a desperate craving for more. Pulling his mouth away from the matching furnace, he gulped for air as those possessive hands concentrated on kneading his ass.
"We have too many clothes on."
"Fucking right, we do." Jared tried pulling Craig's underwear down, but it was too awkward.
Craig rolled off him, and stood up, shucking his Calvin Klein's in one motion.
Jared froze in the act of getting up, his eyes focusing on Craig's cock. "Fuck, it's beautiful," he said as he began to move… reaching for Craig.
"Hey, your turn," Craig whispered. He was anxious to see all of this beautiful man.
Jared grinned, and literally leapt off his side of the bed. He duplicated Craig's motion and then kicked his underwear across the room, standing for inspection. "Is this okay," he asked a little nervously. "It's not as pretty as yours."
It took Craig a moment to find his voice. He knew the man was hung, but Jared's cut cock stunned him. It wasn't just big… it was majestic. Its thick shaft was ramrod straight, and the glistening head made Craig's mouth water with its beautifully pronounced ridge. Unlike the slight upward curve of his own uncut cock, Jared's jutted directly out from his magnificent body. Craig was fascinated watching it rise upward every few seconds, before the substantial weight brought it back down. The man was a fucking god.
His gaze rose to Jared's face to show his overwhelming approval, only to find that his attention was glued to Craig's own endowment. Craig was aware he was well-equipped, though not a match to Jared's dimensions, but it finally registered Jared had said his cock was pretty, and he flushed at the compliment. Jared's eyes darted up to his in question, and Craig clued in. "Is it okay? Are you kidding me? Jesus, Jared."
He walked around the bed, maintaining eye contact until he reached his goal. Sinking to his knees on the wool rug, his tongue reached out and licked the already leaking head before him. He looked up when he heard the sound of a hiss, and stared into a face filled with love. There was no doubting how Jared felt, or how powerful it was for Craig to witness in eyes that resembled glittering sapphires in the soft light.
His hand gripped the beautifully veined shaft, and he reassured Jared with his devoted look and his soft-spoken words. "That was a dumb question… your second one today. It… you… are fucking perfect. How can you not know that?"
Jared was fixated on the hand holding his dick, but he squeaked out an answer. "I haven't had any experience with a man, Craig."
Craig tried to control the surprise on his face. "None?'
Jared shook his head.
"How is that…?" Craig shook his head and grinned. "We'll change that," he said as he enveloped the robust head of Jared's manhood with his mouth, sucking and slurping to his heart's content. He became engrossed in pleasuring this living god before him, aware of the tumult of sounds he was causing. He'd been good at this with Harlan, but he hadn't been presented with such a challenge before. The taste and feel of him, in his mouth and hands, felt unbelievably right, like this man belonged to him on every level, and the only thing he cared about was making him come. He needed that conclusion more than he wanted anything right now, and he relished the feel of Jared's cock pushing at the back of his throat, over and over. It was soon apparent he was succeeding in his mission… release was fast approaching, as the hands lightly gripping his hair tried to pull his head away.
He allowed it, and his overtaxed jaw certainly appreciated the respite, but only to lavish attention on the balls that swung heavily below. They'd risen, but were still able to move freely. He held Jared's erection against his stomach while he pulled the first ball into his mouth, swirling his tongue around the orb, loving the weightiness of it. This produced a whole new sensation for both of them, and Craig took satisfaction at Jared's reaction of spreading trembling legs wider in a gesture of ecstatic submission. With gentle suction, he pulled away from the first ball, and Jared groaned loudly enough that Craig checked to make sure he hadn't caused discomfort. All he saw was pure bliss on the face peering down, and with a grin, he went after the other one, repeating the process. It became very clear he'd found one of Jared's pleasure spots because he moaned his approval once more.
The cock trapped against Jared's stomach was a pulsating steel bar, and Craig decided it was time for his reward. With some reluctance, he released the second ball with the same gentle pull, and got a repeat of the earlier vocal reaction. That sound sent shivers through Craig, and he went back to his goal in a very determined way, letting Jared's cock loose and sucking it in deeply on the first go. This time he increased the strength of the suction, and began a rhythm that built with each slide in and out. Jared tried to pull away, and he warned Craig he was almost there, but gave up willingly when he realized it was what the kneeling man wanted.
That settled, Jared assisted by pumping his dick in and out, fucking the suction of Craig's hot mouth until he shouted out a cry to go with the unloading of his cum into the dedicated man attached to him. Craig swallowed the splashes greedily, savoring both the taste and texture, somewhat astonished at the sheer volume he was being fed. Damn, the man must not have come in weeks, Craig concluded while he worked on cleaning everything from the column and head. Jared's whimpers let him know to leave well enough alone for now. The sensitivity switch had flicked on.
Jared slumped to the bed with a shit-eating grin, matched by the happy man still kneeling at the perfect height to be kissed. Jared leaned forward and delivered one that touched Craig's very soul. That kiss was the final push to face something he already accepted. He was in love with this beautiful man, and it wasn't any remembered echo of the past. It was a full-fledged, here-and-now love.
"That was… you were… fuck, I love you, Craig." Jared searched the face of the man in front of him, the grin gone. "Am I the only one who felt that?" It was as if he was talking to himself when he uttered the last part in a voice rife with emotion.
"Jared, no… I felt it too." That searching look again. "I asked you to trust me today and you did, and now I'm going to trust you. I don't feel afraid to say it anymore. I love you too. I always have. I moved on with Harlan, and I loved him deeply. He was a wonderful man. But, I can admit now, to myself and to you, that I never stopped loving you. I could put it aside because I thought it was an impossible love, but now it's all back. Every bit of what I used to feel." He grasped the man's face in his hands, and peered into hesitant but hopeful eyes. "Trust me again… this is no crush, no reaction to being lonely, no caught up in the moment… this is real, what I'm feeling. Do you believe me?"
Jared shuddered out a breath, tears spilling, and nodded. "I do. I know you, and I know you wouldn't say you loved me if you didn't feel it," he choked out as Craig's thumbs brushed at those tears. "Thank you for telling me. I'll never forget those words… I waited such a long time, and I never thought I would ever hear them." He rested his forehead against Craig's and let out a contented sigh.
Craig knew he would never forget this moment either. "So, do you want to get back to the 'holding me' part? I think I might have tired you out," he teased softly.
Jared pulled his head away from the man who'd just confessed love for him, giving him an incredulous look. "Are you out of your cotton-picking mind? I'm a gay man who has never had sex with any guy before tonight, and here I have the man I've loved for years in my bedroom, naked with a hard-on, and you want to cuddle? I can see I'm not the only one who asks dumb questions."
The message was clear and it made Craig laugh. "I see your point."
"Do you? If you did," he remarked with a grin, "we'd have changed places by now and I'd be sucking on you."
"Point definitely taken. I'm all yours… heart, soul, and penis," he declared with an amused tone.
One more heart-pounding kiss, and Craig took his position, perched on the edge of the bed with his feet on the floor, leaning back supported by his arms, while an eager Jared knelt in front of him. Craig watched the look of awe and fascination fill Jared's face as he took Craig's still erect cock in his hand. Pulling it gently forward off his belly, he slid the skin up and down over the head, splitting his focus between it, and Craig's face. Craig could see his need for approval, and told him how good if felt… and it did. That rough hand was exploring his cock and balls like they were precious treasures. His tentativeness only added to Craig's enjoyment. It was plain to see this was a powerful moment for the inexperienced man.
"Suck it, Jared… suck my cock," Craig whispered in encouragement. "I want to feel your sweet lips on every part of me… I need you, baby."
Jared groaned softly, the words having an effect as he leaned over Craig's lap between widened legs and engulfed his cock in one motion. Gagging instantly, he pulled back, an embarrassed look on his handsome face. "Sorry," he muttered as his reflex settled down.
"Take it slow, baby. It happened to me the first time too. Just start with the head… it all feels so good… and keep using your hand like you are… I love the feel of your hands." Craig leaned back farther, exposing more of himself, and Jared gave him an appreciative look.
"The view is amazing. You're so fucking beautiful." Once again, his mouth moved to claim the rigid dick in his stroking hand, but this time he concentrated on the tip, pulling the foreskin down and lapping and swirling his tongue around the glistening pinkness of the sizable head. Craig smiled at the enraptured look on Jared's face as he encased the whole thing and started applying a modicum of suction. Craig understood that look very well. He sighed with pleasure, and Jared's eyes glowed. After a couple of exquisite minutes for both of them, Jared's confidence had grown enough he began advancing down the length. Craig wasn't as long as Jared, but the thickness was similar, and Jared had relaxed enough that he could handle the bulky intrusion. A few successful bumps against his throat, and pride bloomed across his face. He pulled off his new toy and gloated. "Piece of cake."
Craig missed the heat immediately, but laughed at the cockiness of the blue-eyed man. "Good, but you're not done yet," he reminded him with an encouraging grin. Jared smirked, but said nothing as he switched his attention to Craig's balls, copying what had been done to him. Craig shivered at the sensations and let his body fall back to the bed. Fuck, it felt good. Like Jared, his balls were an erogenous zone for him, and he made Jared aware of it with the cooing sounds spilling from his mouth.
You could have knocked him over with a feather if he wasn't already lying down, when his lover lifted his balls and literally dove for his perineum and beyond. His tongue felt like a snake as it burrowed into the base of his ass cheeks, searching for his bud. With no need for thought, his legs lifted from the floor and pulled up towards his chest. The sudden access was taken advantage of immediately by Jared, and his slick tongue felt like it was everywhere at once. Long swipes of the talented instrument caressed his entire crease up to his balls, flicking and teasing every time it passed over his opening. Constant jolts of pleasure went straight to his dick while Jared worked pure magic. The focused oral attention short-circuited his brain when the onslaught began to concentrate on its central target.
Moans became gasps as Craig's cock felt the pressing need to unload. Even though he was a mass of goo, he managed to tell Jared how close he was and, not to be deprived, the eager man halfway stood and reclaimed Craig's soaking-wet cock, putting what he'd so recently learned to work. He sucked with total commitment as his fingers continued to skim over Craig's stimulated bud, stopping and pushing gently as he felt the first pulse of Craig's cock. He wasn't as adept as Craig, and much of what exploded into his mouth found a way out, sliding down the jerking shaft and drawn-up balls. Jared got control of some minimal choking, and went after every last bit of cum as if it was all that existed in the moment. Craig lay on the bed, waiting for his heart-rate to return to some semblance of normal, while Jared continued to worship him with a lapping tongue that had taken him to the moon.
A happy but uncertain grin appeared above him as Jared let his braced body rest lightly on Craig. "Was that okay?"
"Jesus, man. You're chock full of surprises."
"What does that mean?" he asked, looking so smug that Craig laughed and hugged him at the same time.
"It means, my handsome stud, I can't believe this was your first time with a man. Seriously, Jare, that… you were incredible. I would have come without you even touching my cock. Where the fuck did you learn what you did to my ass?"
Jared smiled broadly, and if possible, looked even more proud of himself. "Gay porn," he said with just a little embarrassment.
"Well, hell… let's hear it for gay porn," Craig crowed, just before he kissed the pleased and happy man whose body weight made him feel safe and loved. They spent a couple of minutes touching and sighing and smiling and giggling… sharing a very special newly-wrought connection. Craig had gained all the confidence he needed that this was real, and the right thing for him. "We need to shower and sleep, don't you think, stud?"
Jared chuckled at the 'stud' before insisting that Craig didn't need to shower because he 'got it all' and that he was clean as a whistle.
Craig rolled his eyes at Jared. "Come on. We're showering."
"Together?"
"Damn right," Craig asserted with a grin.
"Cool. I've never showered with a hot guy before." Jared leapt up and headed for the door.
Craig said, "Hey," as he stood up. "You're only ever showering with one, right?"
"Only you, baby… it's always been only you."
Ten minutes later, they crawled back into bed and resumed their original positions. But things were a lot different now. Every word, every touch, and every gesture signified they were a couple. Jared succumbed quickly, and Craig followed close behind. Sighing blissfully, he let well-earned sleep take him, his last thought being, 'Dear God… what a fucking day, and what a fucking man.'
Thank you to my editor, Timothy M., and to all those who support this story.
Please join us in the COTT thread of the promising author forums if you wish to discuss "Treading Water" or life in general:
www.gayauthors.org/forums/topic/39932-cards-on-the-table-by-headstall/
Copyright © 2016 Headstall; All Rights Reserved.
Stories posted in this category are works of fiction. Names, places, characters, events, and incidents are created by the authors' imaginations or are used fictitiously. Any resemblances to actual persons (living or dead), organizations, companies, events, or locales are entirely coincidental. Note: While authors are asked to place warnings on their stories for some moderated content, everyone has different thresholds, and it is your responsibility as a reader to avoid stories or stop reading if something bothers you. 
Story Discussion Topic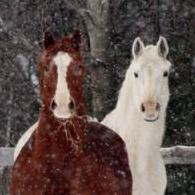 Open Club · 107 members · Last active
A fan club for Headstall to chat about his stories as well as home to CoTT House of Cards Chat Topic
---
You are not currently following this author. Be sure to follow to keep up to date with new stories they post.
Chapter Comments
Newsletter

You probably have a crazy and hectic schedule and find it hard to keep up with everything going on.  We get it, because we feel it too.  Signing up here is a great way to keep in touch and find something relaxing to read when you get a few moments to spare.

Sign Up