Stories posted in this category are works of fiction. Names, places, characters, events, and incidents are created by the authors' imaginations or are used fictitiously. Any resemblances to actual persons (living or dead), organizations, companies, events, or locales are entirely coincidental. Note: While authors are asked to place warnings on their stories for some moderated content, everyone has different thresholds, and it is your responsibility as a reader to avoid stories or stop reading if something bothers you. 
Treading Water - 4. Chapter 4 White Water Rafting
The trick is to stay afloat as you navigate the treacherous waters.
Treading Water
Chapter 4
Craig attempted to sort through his emotions as he headed toward the old white farmhouse, and his Jeep. As soon as he'd left the magical glade, he felt a loss. Not exactly bereft, but it had been a long time since he'd experienced such a connection. He wasn't lying when he told… no… reassured Jared he hadn't forgotten his feelings for the man. Because of Harlan, and the wonderful life they'd begun to share, Craig had said farewell to his unrequited love for the supposedly straight man, but fate had intervened, and Harlan was gone forever. Over the past year, he'd learned to accept it; still, it was a lonely place he'd been residing in. Something deep inside him, something he'd kept at bay, was finally feeling a resurgence, and telling him there was a cure for that isolated existence in the woods behind him.
Glancing back, the solitary figure of a man was discernible in the distance, watching him. Craig smiled. No, that wasn't loneliness back there… the potentially perfect answer for it was intent on his progress, and he let the reality of that sink in. Jared was in love with him. He'd made that clear, and Craig's previously guarded heart had responded to it. Was it telling him he was ready to move forward? Turning around and walking backwards, he waved heartily, and received the same in return. He could do this. When he got to his car, he took an item he needed out of the glove-box.
Instead of pulling into his mother's garage, Craig parked in the driveway. There was a good chance his stay would be abbreviated, if Carly became unbearable, but he was determined to see his plan through. Prepared for possible fireworks, he headed for the front entrance. Opening the door and stepping inside, he looked to the right, straight into the kitchen. There sat his sister and his mother, both staring at him with different expressions. While his mother looked at him with simple curiosity, Carly's tear-streaked face couldn't hide the calculated examination of her brother.
"You went to him, didn't you, after I told you not to?"
"Hello to you too, Carly." Craig intended to keep his cool, no matter what his sister threw at him. "If you mean Jared, then yes. We had a good talk. And you don't get to tell me anything."
"Did you fuck him?"
"Carly Larkin! Don't be so crass. It's disgusting," her mother admonished, looking sympathetically at her son.
"Let her say what she wants, Mom. I really don't give a shit." He said it calmly and quietly as he met his twin's glare. "Not that it's any of your business, Carly, but we just talked." The kiss he'd left Jared with was theirs alone.
"Right, like I believe that. You couldn't wait to get to him. And you think I'm disgusting, Mother? After what I saw today, it's your son who's disgusting, running after the man his sister was married to."
"Why must you say such a thing, Carly? You haven't heard a word I've said. Your brother kissed a single man. Yes, you were married to him, but you have been parted for over a year now. There are just the three of us, and Bailey, so for the sake of our family, I'm asking you one more time to please let it go."
"God, Mother! Let it go? It's so like you to take his side. You've done it our whole lives. Craig is your little darling, and he can do no wrong. I will never accept that my own brother is fucking my husband… yes, I know he's my ex-husband. It's not right!"
Ignoring her, Craig turned to their supremely frustrated mother and gave her a commiserating look. He could think of no other way to do this. "Do you happen to know where the yearbooks from high school are, Mom?"
Carly looked at him in disbelief, and he could see her rage rise. Nobody ignores Carly. "What the fuck… do you really think now is the time to take a trip down memory lane? Do you think this is funny, Craig? You think you can just move in on Jared with no regard for my feelings? Trust me…it's not going to happen, brother dear." The sneer on her face was exactly what he wanted.
He walked past her and leaned against the kitchen counter, forcing her to turn. "Oh, really, sister dear? Do tell. What would stop us from doing what we want? You have no control over Jared, and certainly none over me." He knew the lack of concern he presented would escalate her anger, and he was right.
"Oh, you think so, smartass? If you insist on seeing Jared, or if he keeps seeing you, he won't be having any more visits with his daughter. I have full custody, so don't tell me I have no control over my husband." Craig wanted to laugh at her smug expression, but his mother's reaction took all of his attention.
"Good Lord, child. What has happened to you? I do not favor your brother, but he has lost his fiancé, and yet you would deny him even the slightest chance at finding happiness again? If you do such a thing to a good man and a good father like Jared, you will not be welcome in this house any longer. You would be depriving my granddaughter of her daddy. That is something I will not overlook." Marian Fletcher looked shaken by what her daughter had just threatened, but Craig also saw a fury there. It was clear his mother had reached her breaking point.
"Why am I not surprised you would be like this? Jared is not the goody-two-shoes you all think he is. That's fine with me, though." She wasn't fooling Craig. He could see the impact his mother's threat had on Carly. "Bailey and I will find somewhere else to live. I don't need your charity." She sneered at her twin. "Of course, I'll have to go after Jared for spousal and child support. I'm sure Mr. Perfect didn't tell you he's in arrears to the tune of ten grand?"
Craig enjoyed the look on her face when he responded. "Don't worry, Mom. She won't be doing any such thing to Jared. And I believe he's in arrears for only $9,900." He pulled out the cheque he'd written once he'd gotten into his jeep, and threw it down in front of the smug-looking bitch he now detested in a way he never imagined he would. "All paid up, and I don't need a receipt. The documentation is on there. So, Mom, where are those yearbooks?"
"I'll get them, dear." Her eyes had a slight twinkle as she rose from the table and went into the living room. Craig heard her open a cabinet door.
"You're paying his fucking bills now? Isn't that just so sweet. I'm not cashing that. It's up to him to pay me what he owes." She was livid as she looked at the cheque with disdain.
"No problem. Do what you want, but that is legal payment. Mom witnessed me giving it to you, and she is aware of what it's for. If you don't cash it, it's your loss. You can't hang this over Jared's head too," he goaded her.
Carly was beyond furious. "I don't need to hang anything over his head. I promise you, if you even talk to him again, you will be responsible for him not seeing his daughter." The fiery gleam in her eye told him just how much she meant what she said, and he'd had enough.
"His daughter?" He watched his sister closely, and saw the slightest widening of her pale eyes.
"Yes, and I mean it, Craig." He got what he was looking for in that brief moment before his mother came back with the yearbooks he'd requested.
"Thanks, Mom." Unhurriedly, he walked over and sat down across from his sister, opening up the book for their senior year. He knew exactly what he was looking for, and stopped on the spread titled 'Rally Days.' Looking across the table at his twin, he saw her eyes were glued to one spot on the page. "Here it is. This car rally sure was a big deal for the seniors every year. Do you recall this guy, Carly?" He pointed to a reddish-haired guy standing in front of a black Honda Civic.
"No," she stammered at the same time her mother leaned over to look at the very clear picture of a smiling, brown-eyed guy holding a trophy. Her heard Marian Fletcher's sharp intake of breath.
"No? Carly, that's Ronnie Chilton. Remember? You complained he wouldn't leave you alone. He had a huge crush on you that year, but you didn't want to be seen with a pothead? You don't remember him?"
"Oh, yeah, I didn't recognize him at first," she lied, badly. "But I don't see the point of this. I told you what would happen if you keep seeing Jared, so it's on your head. I can't even look at you anymore," she said as she rose to leave.
"Sit. Unless you want me to post what I know on Facebook, I suggest you park it. And I mean it, Carly. See, you're not in control here now… I am, and you have really, and I mean really, pissed me off. You played with my life, and you played with Jared's, and if you aren't careful, I'm going to play with yours just as badly. I swear I will destroy your reputation so completely you'll have to leave town."
While Carly stood uncertainly with her mouth open, their mother asked what was going on. Craig felt bad for putting her through this, but he felt he had no choice. Jared was trusting him. The thought of the blue-eyed man, and the damage Carly had done to him, gave him the strength he needed. "I'm sorry, Mom… this isn't how I wanted things to go, but there are things you really should know about."
He watched his sister slowly sink back into her chair. "I don't know what you're up to, Craig, but I don't take threats lightly," she said with a more subdued tone. He'd rattled her, for sure.
"I don't either. It's up to you how we play this." He looked pointedly at the open book in front of him, and when he looked back up at her, she blanched.
Craig came close to full-out laughter at her attempt to take some control back. "I suggest we talk in my room. There's nothing to be gained by bickering in front of Mom. It's not fair of you to do that. Can't you see you're upsetting her?"
"Bickering? Really?" Craig shook his head at his twin's audacity. "This is happening here and now, Carly. No more dirty little secrets in this house." Looking at his mother, he saw she was still focused on the picture. Once again, he felt a little guilty at the way his mother was having Carly's dirty laundry revealed to her, but he dove in anyway, trusting that she would want to know. "Three nights in a row, after the Sadie Hawkins dance, you snuck out of the house as soon as Mom went to bed. Who were you with, Carly?"
"I don't know what you're talking about, I didn't…."
"Stop, Carly. When we were in high school, mine was the bedroom at the front of the house, remember? I saw you, so don't deny it."
"Okay, fine. I was with Jared. Are you happy now?"
"Yeah, that's what you told me back then when I asked you. I remember how you bragged about it when I mentioned I saw you sneaking out. It's funny, though, because the car you got into was a black Honda Civic, and I found out today Jared never went out with you… ever. He only went to the dance with you as friends."
"He's a goddamn liar." Her retort was edged with panic, but he felt no sympathy… none at all.
"A liar? Seriously? You know what, Carly? I'm sick of this so I'm just going to say what went down. You tricked Jared. He told you he was gay, and that he had a crush on me, and you went after him anyway. When he asked if you thought I would go out with him, you told him no, because I was in a very serious relationship. You fucking lied, Carly! You're the goddamn liar!"
"No, I didn't. Are you forgetting about Harlan?" Craig had expected her to fight back, but that was feeble.
"Do you think I don't know when I met Harlan? It was six weeks later… six fucking weeks, and you knew I was in love with Jared. You knew I went to all his games for almost three years. You took away our chance… you had no fucking right, Carly. And you told me he came after you... that he asked you out… another fucking lie!" He was seething, and his anger was impossible to keep a lid on.
"So what? Just because you were in love with him? Why should you get him, and not me? You think you're so much better than me," she screamed.
He froze. It became crystal clear in an instant. "Oh my God. I was wrong. You didn't go after him because you were snubbed by Monica and those girls. Maybe they were a small part, but you went after him to hurt me… to take something from me. That was your goal, wasn't it? You heartless, evil, fucking bitch."
"I don't know what you're talking about. We were in love, and he married me, not you!"
"So it was sheer jealousy," he muttered, both stunned and relieved. He had never seen his sister so starkly exposed before, and it didn't hurt as much as he would have expected. He'd felt her resentment for as long as he could remember, so this wasn't as mind-boggling as it should have been. Maybe it would hit him later, but for now, he wasn't done yet. "Was it jealousy that made you tell him I tried to commit suicide and that I was in intensive therapy? Was it jealousy that had you telling him he had to stay away from me because he might 'trigger' me to spiral downward?" He heard his mother's groan of dismay, but there was no softening this for her.
In typical Carly fashion, she glossed over her despicable lies like they were nothing. "Whatever. I was just trying to protect you. You're the one who's jealous, and now you're trying to steal him." Jared's earlier words came to mind in that moment. His sister really was a piece of work.
"I can't steal what you never had, Carly. If anything, you stole him, and he's been miserable ever since. The only reason he ever stuck around was for Bailey, and that poor man has no idea he was duped. He hasn't a clue that he's not Bailey's father." Saying it out loud brought momentary despair for Craig.
"How dare you! Of course he's her father. How can you say that?" She looked at her mother for support, but her mother was still too stunned to say anything. "You're the heartless one, to be spouting such horrible lies."
Craig laughed at her ridiculousness. "Look at the picture, Carly. Bailey is the dead spitting image of Ronnie Chilton. The hair, the eyes, the smile, the chin… they're identical. He looks different now. The word is he's a crackhead, and I believe it. I saw him a few months ago sitting on the street. I gave him ten dollars, but he was too high, or too far gone to recognize me."
"No, you're wrong. You're just trying to make me look bad in front of Mom."
"Mom, was Carly on the pill in high school?"
"What? No, she couldn't be because of… problems." His mother was much more engaged now that the shock of the picture had worn off.
"You got Jared drunk at that dance. You borrowed my flask, remember?" He shot his mother an apologetic look. "You wouldn't take no for an answer. But he said no, didn't he, sister dear?"
"That's not true," she protested, but he ignored her lie, pinning her with a cold glare.
"You told Jared you were on the pill, and he didn't need to wear a condom, but he was smart enough to wear one anyway. He insisted, so there went your plan. When you asked him to have sex again, he said 'no way' which meant you had to come up with something else. Enter, Ronnie. All you had to do was call him, and he came running. Three nights in a row, sister dear, and it did the trick, didn't it. What did you do? Dump Ronnie like a piece of garbage when you were done with him?"
"Mom, don't believe him. It's not true… he's making all this up," she pleaded, her voice trembling.
"Carly, how do you explain that picture? It looks so much like our Bailey."
"No, Mom, it's just a coincidence. He has no proof of any of this. He's doing this to justify betraying me."
Craig shook his head, and he couldn't help but feel genuine sadness. "No proof? Come on, Carly. When I tell Jared this, I'm sure he's going to want a DNA test done. That will be the proof."
He was actually astonished when his sister fell to pieces. It wasn't pretty, and he didn't know whether it was because she was beaten or maybe felt some remorse. Any money would be on the former.
When she could finally speak, after the wailing died down, she pleaded. "Please, Craig. You can't tell him this. You can't tell anyone. I never want Bailey to know what a mess her… her father is. She's your niece… you can't do that to her."
"Carly, I never started this. Neither did Jared. You played with both of us, and you took something away from him and me that you had no right to," he said softly as he studied her, watching involuntary shudders go through her body. "I might be willing to make a deal, though, if you're interested?"
"What kind of deal?" The hope in her voice let Craig know the ugliness he'd just navigated through had served its purpose.
"I want you to draw up a new custody agreement that's fair. Jared should get custody every other weekend, from Friday evening till Sunday evening, and all the holidays should be split down the middle. At least two full weeks in the summer, and he should be able to take her out for an hour or two, here and there, but that's something you two can iron out. I'll pay half the legal costs, but you have to do this right away. He's an awesome dad, Carly, and he worships that little girl. You know that."
Her crying had stopped as she listened. Her resigned sigh made Craig's hammering heart leap. "And you won't tell him?"
"I won't tell him," he lied. He had no doubts it wouldn't change how Jared felt about his daughter.
"You won't tell anyone?"
"No, but Carly, whatever happens between me and Jared, you have to accept." He saw a flash in her eyes, but then it was gone and her shoulders slumped.
"Fine. I'll stay out of both of your lives. You two do what you want. Just don't expect me to like it," she said with some of the fire that was Carly. "I suppose you're going to go tell him now?"
"That's none of your business." He was drawing a line in the sand, and his tone carried a warning.
She sighed again. "Okay. You're right, Craig. It isn't." Bailey let herself be heard at that exact moment, and Carly looked relieved to be able to head up the stairs. Craig was just as pleased she was gone from his sight. It would take him a long time to forget what his twin had done.
Looking at his mother, he felt a sharp stab of regret. "Are you okay? I'm sorry I had to do this to you."
"Yes, I'm fine, dear. I must say I was shocked at first, and that's hard to do where Carly is concerned, but I always knew something wasn't right. I saw no love there, other than for Bailey. I'm glad I know now. You did good, son, so don't you be worrying, or feeling bad about anything. Maybe this will turn out to be exactly what my daughter needs. I can only hope. Now, my advice to you is to go tell that man he's finally going to get a fair shake. And Craig?"
"Yeah?"
"Don't look so somber. From what I saw today, you might have just saved that man. Give him a kiss for me, will you?"
Craig laughed, relieving some of the built up tension. "Whatever you say, Mom."
He headed for the door, but his mom called him back. "Just wait one minute." In typical mother fashion, she transferred a bunch of food from the fridge to a cooler bag. "There's fried chicken, potato salad, and some other stuff in there. Feed the man. He's too damn skinny, and he loves my chicken."
Craig laughed again, and he felt his face flush as he pictured 'the man' without his shirt. "He's not that skinny."
"I didn't say he didn't look damn good," she teased, and then she snickered. It was good to see.
Craig picked up his pace as he headed to his car. The man did look damn good… that was for damn sure.
Thank you to my Editor, Timothy M. and all the readers who have shown their support for this story. Any comments can be made in the COTT forum:
www.gayauthors.org/forums/topic/39932-cards-on-the-table-by-headstall/
Copyright © 2016 Headstall; All Rights Reserved.
Stories posted in this category are works of fiction. Names, places, characters, events, and incidents are created by the authors' imaginations or are used fictitiously. Any resemblances to actual persons (living or dead), organizations, companies, events, or locales are entirely coincidental. Note: While authors are asked to place warnings on their stories for some moderated content, everyone has different thresholds, and it is your responsibility as a reader to avoid stories or stop reading if something bothers you. 
Story Discussion Topic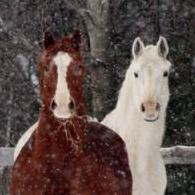 Open Club · 121 members · Last active
A fan club for Headstall to chat about his stories as well as home to CoTT House of Cards Chat Topic
---
You are not currently following this author. Be sure to follow to keep up to date with new stories they post.
Chapter Comments
Newsletter

Want to keep up to date with all our latest news and information?

Sign Up