Stories posted in this category are works of fiction. Names, places, characters, events, and incidents are created by the authors' imaginations or are used fictitiously. Any resemblances to actual persons (living or dead), organizations, companies, events, or locales are entirely coincidental. Note: While authors are asked to place warnings on their stories for some moderated content, everyone has different thresholds, and it is your responsibility as a reader to avoid stories or stop reading if something bothers you. 
Treading Water - 9. Chapter 9 Surfing the Waves
Love has its ups and its downs. The trick is to handle them... not let them handle you.
Treading Water
Chapter 9
Something wasn't right. There was an emptiness that gored at Jared, terrifying him, and inducing a silent scream to explode in his mind. With heart thumping in his chest, he opened his eyes to darkness, knowing instantly he was alone. Irrational fear had him leaping from the bed. Craig. Where was he? Had he left? Was it all a dream? No. He could smell the scent of him on the bed covers and his own skin, yet it did nothing to calm him.
Hurrying past the empty bathroom, he navigated down the dark but familiar stairs with lightning speed, no thought required. Panic was overruling reason even when he saw light coming from the kitchen. The smell of coffee infiltrated his brain at the same time he burst into the brightness of the room. He stopped dead as a startled Craig whirled around and stared.
"Jared! You frightened the shit out of me. What's wrong? You look freaked out." Advancing slowly, he peered at him curiously.
Jared first experienced relief washing through him, and then he felt ridiculous, standing naked and obviously messed up. "I'm sorry. I just… you weren't there when I woke up." He cursed himself when he realized his eyes were filling up, and turned away quickly. "I'll be right back."
"Stop!"
Jared turned back at the sharpness of the command. When Craig closed the remaining distance and pulled him into a tight embrace, his world righted and his breathing slowed. "I think I had a bad dream, and I thought you'd left," he found himself admitting. "It scared me."
"I'm here, and I'm not leaving. Are you okay now?" Craig asked. "Because I don't mind hugging my hot, naked man in our kitchen every morning if this is going to be a regular thing."
A half-sob escaped before Jared snickered. "Sorry, I didn't think to put clothes on." Hearing 'my' and 'our' was what he needed to help dispel the earlier fears this wasn't real.
"I'm not. You should come down every day for breakfast in your birthday suit. I like it… I really like it." He chuckled as he slid his hand between them and grabbed hold of Jared's meaty cock. "This makes the sausages I'm gonna cook look positively tiny."
Jared laughed as he squeezed Craig tight. "I love you so much. If you only knew how much all this means to me… you being here, and loving me," he whispered to the man with clothes on. He shivered, and he didn't think it was because of the coolness of the early morning. "I should go grab a shower, and get dressed."
"That might be a good idea, but not until you kiss me," Craig pulled back to grin at him.
"Are you always going to be this demanding?"
"You have no idea, but you'll learn."
"I'll be a very willing student," Jared joked before he carried out his orders, and kissed the blond man with all the love he felt. He was pretty proud of himself when he saw the dopey look he'd put on Craig's face. With a contented smile, he took his leave. "I'll be back."
"And I'll be here… I promise."
More words Jared rejoiced in hearing, and he ran up the still-dark stairs like a giddy little kid.
Sitting down to an actual home-cooked breakfast was something he hadn't done in ages, even when he lived with Trina. He'd never felt hungry enough, despite her constant nagging about how important the first meal of the day was. On the days he had Bailey, toast was all he could manage as he sat with her and made sure she had a decent meal. Keeping her focused on her plate was not easy, he thought with a smile. When he'd moved in to help care for his grandfather, the pureed foods had put him off further, but at least he hadn't been pestered about his eating habits. His grandpa had been too far gone to notice much detail. It had been a difficult time watching the man who'd raised him and Trina, the man he'd respected and looked up to his whole life, wither away and die with hardly a peep. A county nurse had come in daily to help, and Trina did all she could, but Jared bore the brunt of the care-giving. It was something he needed to do, and he did it willingly for those final couple of months.
He was astonished at how hungry he was as he surveyed the plates of sausage, eggs, home-fries, and toast Craig had prepared them. He'd eaten almost as much at the diner yesterday, and that had been an aberration. Yet here he was again. It had to be the sex, he thought as he dug into his plate. His stomach rumbled in delight as the first swallowed bite hit it. It was full steam ahead after that, and he finished it in ridiculously little time. When he looked over, he saw Craig still had much of his left, although he'd made a decent dent in it. He looked up to see an approving smile from the man who was his new partner… in life, love, and business.
"Don't eat much, huh?"
Jared stammered a little. "Yeah, well… it must be the late night workouts." He laughed when he saw Craig's cheeks tinge red.
"Yeah, that would explain why I'm so frigging hungry too," he confessed to the now smirking man. "Don't you look pleased with yourself. Would that be from finishing your plate, or are you thinking about the effort you expended last night?"
"Would 'both' be a good answer?"
"Uh huh."
"Good… then 'both' is what I'm saying."
"You were pretty awesome, stud. You have a right to be proud of yourself. I'm still feeling the effects, and before you ask, that's a good thing, trust me," he asserted with an even rosier flush.
"Good to know. You're making me hard, though."
"Good to know," Craig repeated Jared's words with a teasing grin. "It'll give you something to think about when you're at work this morning. Do you still want me to meet you at lunch?"
"Absolutely. Meet me at my work-site, because it's closer, and we'll drive over to meet our client. Okay?"
"Sure, but he's your client, not ours," he commented.
Jared was quiet for a brief moment. "Why would you say that after what we talked about yesterday?"
"What do you mean? I'm just going to give you an opinion, right?"
"That's not really my understanding. You talked about us being all-in yesterday, that it was about 'ours,' and not 'yours and mine' from now on."
"That's true, and I meant it, but I was talking about the house and money. I don't think I'll have much to contribute to your contracting business."
"But I also said we were life and business partners, and you said it sounded perfect." Jared realized then just how important this was to him, but apparently Craig didn't.
"Yes, but you're the contractor, not me. I'll just be giving my occasional opinion when you want it."
Jared felt himself getting a little exasperated. "Okay, here's how I see it. I want us to be partners, and I'll tell you why. I hope to be considered one of the best contractors around. I'm ashamed of what I let happen to my business, and I want to fix that… I want us to fix it, together. The bottom line in this business is that a customer has to like the finished product. Unfortunately, they don't often use a designer. They might use an architect, but that's usually only the case for new builds, and a lot of the business out there is renovations. Are you following me?"
Craig nodded, and Jared could see he had his attention.
"So, it's not just that I want your opinion. I need your input. You would be giving my business an added dimension. Most people figure they know what they want, but a lot of times they really don't. We get into the middle of a remodel or renovation, and they start changing things because they start not liking what they're seeing, and when that happens, it usually ends up blowing the budget. I think you can guess who they end up blaming for the cost overruns, right?"
"The contractor?"
"Exactly. They often don't get how one small change can affect a lot of other stuff. So do you see now how important your design sense can be?"
"But I'm no designer, Jared." The uncertainty in his voice came through loud and clear.
"Okay, that's fair. But I've seen what you did with that place you and Harlan had. And I've seen what you did in Marion's basement. You were in this house less than five minutes and look what you came up with. You had me convinced right away. You see things I don't, and I think with your help, we can get the business back on track." Jared saw the skeptical look on Craig's face. "Look around you, man. This place looks so much better already. You've changed the floor plan from awkward to perfect, and we haven't even spent any money yet. It feels like a home, for the first time in a long time. You even made me see this table in a different light, and that's an achievement in itself." Knowing he'd been intense, he grinned to lighten things up. "So are you with me?"
Craig nodded again, slowly and thoughtfully. "I'll do what I can."
"Good. That means I want you to speak up today if you don't agree with something that's planned or suggested, all right? Be assertive if you feel strongly about something."
"Okay, now I understand. No holding back till later?"
"Nope. No holding back. Say whatever is on your mind at the time, partner. I want the client to know he's getting two of us for the price of one."
"Okay, partner. It makes good business sense," he said with more confidence.
Jared felt relief that Craig now understood. "I've got to get going soon. It's almost 7:30."
"Oh. Internet."
"Internet? What about it?"
"What kind of plan do we have?"
"We get high-speed, but it's just the basic plan. I forget how many gigs… not very many, why?"
"Do you mind if we increase it? I need the internet for when I start preparing income taxes for people again, and I'm finishing up my courses online. I want to finish my last two semesters, so I can get my degree. Plus, I do a lot of my shopping online. I had the unlimited package at Mom's. I forget what it was called. We have Bell Internet here too, right?"
Jared nodded as he got up and went to the junk drawer. He remembered getting a flyer from the phone company in the mail. It was sitting right on top. He winked at Craig as he dialed the number for the internet division. Miraculously, in little more than five minutes he was upgraded to the 'Ultimate' package, and added Craig's name to the account. Hanging up, he was rewarded with a hug and a greasy kiss. "Yum…you taste like sausage." He jumped when Craig palmed his dick through his pants.
"I'd rather taste like this one, but I guess that'll have to wait till tonight." Craig grinned before moving away.
"I… I could be a little late?"
Craig laughed as he cradled his own plumped-up crotch. "As much as I would like that, you have a business reputation to resurrect, so off you go, and I'll see you at noon. I know exactly where to meet you."
"Damn." Jared had to reach in and adjust himself, grinning back at the look on Craig's face as he watched him pull his cock over to his hip.
"Damn is right. You, ah, better get going."
Jared laughed, and was flooded with pure happiness. Craig was his man now, and even though he was reluctant to leave, he knew he would see him soon, and he'd be there when he got home tonight… and every night after. It was still hard to wrap his head around. The man who'd lived in his dreams for years, now shared his real world.
Craig started following him to the door, but turned and ran back to the fridge in the corner of the room. "Hold on. Don't forget your lunch." He handed it to Jared, and reminded him to make sure he ate it.
"Yes, dear," he said with a grin. "I love you." Jared kissed him goodbye at the door.
"Right back at you."
Jared left feeling on top of the world, and was still smiling as he drove down the laneway. There was no doubt he was a different man than the one who went off to work last Friday. For the first time in a long time, he turned on the truck's radio, and started to sing along to an old Garth Brooks song about a dance.
Craig watched as the big truck turned and headed north, moving out of sight. There was so much he could be thinking about, but for the moment, he leaned in the doorframe of the old porch with his eyes closed. He was home. His guy, this boyfriend who was so much more… his partner in life, had just gone off to work, leaving him behind to enjoy the caress of newborn sunlight peeking through the maples on his upturned face. He never thought, for all those lonely months, he would have this again. He could picture Jared's face like it was right in front of him… recall the scent of the man as if he was wrapped in it. For a split second Craig revisited the desolation of losing something so precious, and his mind recoiled, but not for long. He refused to live his life in fear. Jared was a gift he would live every bit of his life for. Peace descended over him like a blanket of faith. Yes, he would live for both of them, and for Harlan, who never got the chance. Turning, he went back into the embrace of the welcoming old house.
Sweat equity. He surveyed his accomplishment after an hour of frenzied energy. Ripping up the ugly 'cushion floor' linoleum in the kitchen had been easier than he expected it would be. Some scrap cloths under the table legs so he could slide it around, careful maneuvering of the fridge to the front of the pantry doorway, and the locating of a box-cutter hiding in a drawer, and he had begun.
First, he removed the section behind the fridge, and then slid the appliance back. Craig supposed a professional would've removed the oft-painted quarter-round trim that held the heavy material down, but he had done a great job of cutting along the edge, and freeing the old floor covering. He couldn't believe his luck when it became apparent the seams were taped together from beneath and not glued to the actual floor. It was soon revealed why glue was unnecessary when he felt the cumbersome weight of the product. He'd persevered though, and it was rolled up in manageable sections. Securing them with duct tape, they were now lying at the side of the lane-way, ready to be taken away. That was a job for the hunky man with the big truck.
The difference was astonishing. Beautiful, newly-revealed old pine boards ran straight from the kitchen through the old dining room, now family room. The condition of them was a real surprise. Craig had expected some damaged areas but there were none. Whatever kind of finish—varnish or shellac—was on the wood, it appeared to be intact, although there were a few scuff marks. There was a color change between the kitchen and family room, where the linoleum had ended, and a pattern of screw holes where a metal strip had been, but even that was not an issue. Those things just added more character.
To Craig, it looked better than fine, and the idea of sanding the dull but rich glow of the old patina did not sit well at all. A good mopping, and a few coats of wax might be the better way to go to protect what had taken years to achieve. He would see what Jared thought… maybe he knew the right product to use for protecting the old coating… but to him it appeared they might have saved a lot of money. Sitting at the vintage table now centered in front of the large window, he looked around feeling very pleased. He could picture classic press-back chairs around the table, adding a different but compatible flavor. Smiling to the empty room, he admitted to himself he had begun nesting. There was so much still to do, but they had a lifetime to do it in. Maybe he could order a new island next? Or the countertops?
He was a little nervous as Jared's work-site came into view. It was a new six-bay, do-it-yourself car-wash build that, from what Craig could see, was mostly concrete block and steel construction. It looked as if there was to be a business of some sort at one end. He spied Jared's truck immediately, off by itself, and pulled onto a patch of brown grass next to it. It was early yet, so he waited for a couple of minutes, enjoying the slight breeze through his Jeep's windows. He had just opened his door and stepped out when he saw Jared striding toward him. A kiss in plain view of the busy site was not exactly expected, but welcomed in a big way. They both grinned a little shyly as they pulled apart.
"Hey."
"Hey, yourself. That was a nice greeting."
"I enjoyed it. Come on, I want you to meet a friend of mine, and then we'll get going. He's the general contractor for this job."
They walked over to a burly, middle-aged man with an abundance of hair everywhere, including coming out of his ears. He'd just finished talking with two men and was turning away as they reached him. Craig saw kind eyes in the weather-beaten face.
"Angie, this is my partner, Craig. Craig, meet Angelo Raponi. He's the friend who made sure I had some work over the last year, and rides to get to them. I owe him a lot."
"Aw, you don't owe me nothing, Tarzan," he said with a grin, and Jared groaned. "So, you're the one who has him bouncing around like a rubber ball today?" He stuck his hand out for a handshake. "You, I owe. I've gotten two days of work out of him already this morning. Happy to meet you, young fella. You look pretty strong… need a job?"
"Ah, no, but thanks. It's nice to meet you too." Craig was surprised this man knew about him, and he guessed his feelings showed on his face.
"Angie was the one person I could confide in when things were not so good. He kind of saw me at my worst. I told him how I was feeling… about you and stuff." Jared looked a little awkward, and Angie came to his rescue.
"That's what friends are for, am I right, Craig?"
"Yeah, you are, and I'm glad Jared had you to talk to." He didn't know what else to say, but felt real pleasure, pride even, in knowing he wasn't a secret.
"Okay, off you go. I know I'm going to lose this fellow soon, Craig, but he's too good at being the boss to stay a laborer. You better be back after your meeting… take a little extra time if you need it," he directed to Jared.
"I'll be back. It shouldn't take much more than an hour." Jared grabbed Craig's hand and they hurried off towards the truck, waving goodbye to the big man watching them with a smile on his face.
"Did you eat your lunch?"
"No, dear, not yet," Jared said in amusement. "How about you drive and I'll eat?" He opened the back door of the crew cab and grabbed his sandwich bag out of the ever-present cooler.
"Okay, but I'm not used to something this big."
"Are we talking about the truck?" Jared's eyes were sparkling as the got in the front seat.
Craig laughed. "For now we are, but yeah, there's that too." He looked pointedly downward and licked his lips, making his partner chuckle.
"Tarzan?"
"Damn, I knew that wouldn't get by you." Jared began eating the first sandwich with gusto as Craig carefully backed the truck up, and pulled forward out onto the road.
"So, why Tarzan?"
"Because of how I scramble around, over and under beams. A couple of guys started calling me that and now everyone does. I don't have fear of heights like some of them do." Jared continued wolfing down his lunch.
Craig drove for a few hundred feet before pulling over onto the shoulder of the quiet highway and leaping out. He made it to the front of the truck before he started retching. A pair of strong hands on his shoulders were met with some violent shuddering, as Craig reeled at the memories bombarding him. He hadn't seen Harlan fall, but he'd imagined it over and over again.
"Craig, are you all right? Craig? Talk to me. Are you sick?"
Craig shook his head.
"No, you're not sick—or no, you're not all right?
Craig stood erect and walked away from Jared, and around the truck to get some paper napkins he knew were on the front seat. Wiping his mouth, his fear was turning into rage. He knew it was uncalled for even as he let it build.
Jared approached him again, looking concerned, but saying nothing.
Craig met his eyes. "Harlan fell and died, and you know that. And now I find out you are being reckless, swinging from fucking beams." His eyes filled but he kept going. "I can't fucking do this, Jared. I can't get another one of those calls because you think it's okay to play Tarzan. I… I need to go home. I really can't do this."
Jared looked both shocked and stricken. "Craig, do you mean our home… or do you mean your mother's place?"
Craig looked into pain-filled blue again, something he never wanted to see there... never wanted to be responsible for putting there. He looked down, away from those eyes. What did he want to do? The thought of Harlan's horrible plunge was foremost in his mind, only now, he saw Jared taking that same fall. "I don't know," he mumbled, the rage replaced by sudden weariness. "I'm stuck, Jared. Help me?"
Jared closed the meager distance between them, taking Craig into his arms and holding him securely. This was where Craig needed to be as he fought the demons of fear and loss. When Jared began to speak, it was gentle and soothing. "I'm sorry. I shouldn't have been so flippant. It was idiotic not to think about what my scrambling around would bring up for you. I win the prize for sheer stupidity today, but I promise you here and now, I will never be careless or reckless. If you want, I'll promise you that as a contractor, I'll keep my feet firmly planted on the ground, and I'll leave any high-up work to the other guys. Craig? I swear that what happened… before… will never happen to me. I can't promise I'll never have an accident, but neither can you. No one can. Do you still want… to leave?"
Craig listened to every word, and the mental pictures slowly receded. His heart-rate slowed and strength returned. Then remorse hit him for what he'd caused in Jared's eyes. He blurted out a mess of feelings. "It was hard for me to think, but I only meant I needed to curl up in bed. I didn't want to leave you. I only have one home, and that's with you. I couldn't climb out of that place, though. It grabbed hold of me again, and I'm sorry if I hurt you. Thank you for rescuing me… I thought I was done with those memories, but I guess they still have some power over me." He was afraid to look at Jared. He was afraid of seeing that pain again, but when he pulled back and hazarded a glance, what he saw was relief, and love that shone bright.
"You never have to apologize for what you went through, or what you still might need to deal with. As long as you let me share it with you, that's all I'll ask. If I lost you now, it would finish me. Do you want to go home and climb into bed?"
Craig jerked with the realization they had a meeting to get to. "Hell, no! We have to meet our client. I'm fine now, Jared, but can you drive? I just need a few minutes."
"Are you sure?"
"Yes. Yes! Let's go."
Jared kept a grip on Craig. "You're way more important than any meeting; you know that, right?"
Craig sighed, and relaxed. "Yes, I do, but really, I'm fine. This meeting is important to both of us, and I can't let a little setback interfere. I'm sorry my freaking out worried you, but I'm fine now. I believed you when you promised you won't be careless, and no, you don't have to keep your feet planted on the ground. What happened to Harlan was a fluke, and my brain understands that. I'm not going to live my life in fear. Now, can we please go?"
Jared grinned, and swooped in for a kiss, but Craig stopped him.
"I just vomited."
"Oh yeah. Not a good idea then?"
"No, definitely not."
"Rain-check?"
"Soon as I can rinse and spit a few times."
"There's water in the cooler."
"Oh, good. Lucky us."
"Yup. Lucky us. I'll get it."
Much thanks, as always, to my editor, Timothy M., and to all those who support my endeavors. Any discussion of the story can take place in the COTT thread of the promising author forum:
www.gayauthors.org/forums/topic/39932-cards-on-the-table-by-headstall/
Copyright © 2016 Headstall; All Rights Reserved.
Stories posted in this category are works of fiction. Names, places, characters, events, and incidents are created by the authors' imaginations or are used fictitiously. Any resemblances to actual persons (living or dead), organizations, companies, events, or locales are entirely coincidental. Note: While authors are asked to place warnings on their stories for some moderated content, everyone has different thresholds, and it is your responsibility as a reader to avoid stories or stop reading if something bothers you. 
Story Discussion Topic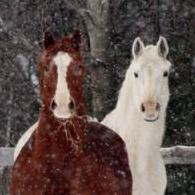 Open Club · 107 members · Last active
A fan club for Headstall to chat about his stories as well as home to CoTT House of Cards Chat Topic
---
You are not currently following this author. Be sure to follow to keep up to date with new stories they post.
Chapter Comments
Newsletter

You probably have a crazy and hectic schedule and find it hard to keep up with everything going on.  We get it, because we feel it too.  Signing up here is a great way to keep in touch and find something relaxing to read when you get a few moments to spare.

Sign Up