Stories posted in this category are works of fiction. Names, places, characters, events, and incidents are created by the authors' imaginations or are used fictitiously. Any resemblances to actual persons (living or dead), organizations, companies, events, or locales are entirely coincidental. Note: While authors are asked to place warnings on their stories for some moderated content, everyone has different thresholds, and it is your responsibility as a reader to avoid stories or stop reading if something bothers you. 
Treading Water - 10. Chapter 10 Floating Toward Shore
Treading Water
Chapter 10
Their kiss had been fairly chaste at Craig's laughing insistence. No tongues until he brushed his teeth. So Jared had licked his face instead, getting a snorting, squealing response. Jared, behind the wheel now, maneuvered the truck off the shoulder and onto the roadway, accelerating towards the little community where their prospective first job as a team awaited.
They weren't early, but they weren't late either. It was a pretty street they drove down, and Craig took note of the varied styles of houses dotting the neighborhood. Jared pulled into the deserted driveway at the address given, and parked in front of a sprawling but tacky, vinyl-sided bungalow. Right away, Craig began cataloguing the features of the abused structure. There had been no TLC given to this place, yet it didn't look all that old. The landscaping looked more or less like it had been designed by nature's hand, but it had an appeal. A little trimming and mowing would go a long way.
Jared got out of his side and walked around to Craig's. "What do you think?"
Craig hopped out. "There is potential here. The lot is awesome with all these trees, and it's nicely set back." They both turned at the sound of a vehicle arriving. Of course it would be a Mercedes SUV, Craig couldn't help thinking as he watched a burly man in an expensive-looking suit exit it.
"Hey, Jared. It's been a while. How are you doing?"
"I'm doing well, Mr. Sheppard," he said to the man who now held his hand out. Jared shook it before turning to the blond man at his side. "This is my partner, Craig Fletcher."
His handshake was firm, but not the contest of strength Craig detested. "Nice to meet you, sir."
"Just call me Alan. You too, Jared. We're old friends now," he said with a warm smile. "So, when did you take on a partner? I'm only paying for one of you, right?" he joked.
"Yes, Alan. You get two for the price of one," Jared joked back. "Craig is my business partner… he takes care of the design aspects, but he's also my life partner."
Alan was quiet as he surveyed them both, and Craig thought oh, oh. "You know, I always like getting a bargain." And that was his only noticeable reaction. "So, what do you think of the place?" He was looking at them both.
"What are your plans, Alan? Is this a flip, or are you going to live here?"
"To tell you the truth, I'm not entirely sure. I sold my business, which means I have a lot of free time. There's some trouble with the wife, so we're going to travel abroad for a while to see if we can get back to where we used to be. There could be a chance I'll be living here when we return, but I'm hoping not."
Craig was surprised at the openness of the answer, and felt sympathy for the man who looked to be in his late fifties. He could see in his short disclosure this was hard for him. "So, maybe we should make it family friendly, but lean towards a more masculine feel."
"Exactly, Craig. I like you already!" His demeanor was back to the business at hand. "So I was thinking we brick the front of this, and make it look a little classier, and of course replace all the windows. It needs a new roof as well. I was thinking maybe a shingle to match the brick?"
"Yeah, we can do all that, no problem. Do you have a brick picked out?" Jared asked.
"No, I don't but I was thinking some kind of dark brown. What does the design division think?" Alan focused on Craig, as did Jared.
"I think a brown would be okay," he said uncertainly.
Jared raised his eyebrows. "What are you thinking, Craig?"
"Yes, I want your honest opinion. I'm good at reading people, and it looks like you don't like the idea of brown brick," Alan said with a curious expression.
Craig cleared his throat. "Honestly, I don't like the idea of brick, period." He took a deep breath, and looked at the expectant faces. "All the houses on this street are unique. They all stand out in some way, and this is a pretty standard bungalow. It's big and it's on a beautiful lot, but if you do brick it, I think you would need to do the sides too. Bricking just the front will make it look like a subdivision house. Cookie-cutter, you know?"
He forged ahead, mainly because he didn't want to let Jared down. "Anyway, just as you turn onto this street, there is a blue-gray board-and-batten two-story, that looks amazing, but it sits kind of starkly. This house, in a sage-green color, with the same siding as that bluish house, would fit so much better amongst all these trees. It would look more like it belonged here… and it would stand out by not standing out, if that makes any sense." He stopped, and looked questioningly at Jared, who did the same to Alan.
"I have to say I can totally envision what you're saying, Craig, and I like it. It would set it apart from all the neighbors, and I know the house you mean. I do like the board-and-batten."
"And, it would be a hell of a lot cheaper than bricking the whole thing. I agree bricking only the front would be a mistake," Jared added, backing up his partner.
"Okay, so what else would you do to the outside?"
"I would replace that huge bow window with three separate ones. It's ugly in my opinion. And I would make what are probably three bedroom windows on the left, a fair bit larger, and longer. They are too small, and it makes the house appear out of balance. Plus, they should be centered over the three basement windows so your eye travels straight downward. They're only off a little, but it matters, and if you change them anyway, it should be easy to do, unless it won't work from the inside." The words were coming out in an enthusiastic rush, and Jared gave him an approving look.
"Okay, I'm still picturing it. What else would you do?"
Jared nodded for him to continue, and he had a little smile on his face.
"The front door is too small. I would put in double doors, or a three foot one with two sidelights… something with leaded glass tops… and no brass anywhere." He grimaced at the existing door, and Jared and Allan both chuckled.
"Tells us what you really think," Alan joked. "Are you an architect, Craig?"
"Oh, god no. I just love houses… and I think I got the full-on designer part of the gay gene." He grinned at Jared while Alan let loose with booming laughter.
"That's good enough for me. I agree about the entry. Is there anything else you would do?" Alan was still amused.
"That's the thing. There is no real entry, so I think you should make one. First of all, I would do the roof in a dark gray steel, definitely not brown, and I would bring another pitched roof out from the peak of this one, that extends maybe six or eight feet past the front of the house, and maybe eight or ten feet wide depending on the room available. So, in essence you would have a porch or portico that gives the house some architectural interest, and adds oomph to the front of the house. I think it would improve it dramatically. Would it be expensive to do, Jared?" he asked his partner.
"Not at all, considering the bang you would get for your buck," he answered as he turned to Alan. "I picture two big square pillars as supports for the roof coming out, and board and batten under the front eaves to blend with the house, with a tongue and grove cathedral ceiling and a lantern type fixture hanging in the center. There would be lots of height, and it would be both stately and welcoming. We could do a raised base and a curved walkway, all covered in a rich-looking slate. What color trim, Craig?"
"White. Wide white trim around the door and all the windows, and of course the soffit and fascia should be white as well."
Alan stared at the house, and Craig could see the wheels turning. "This would be so much better than what I was thinking. Wow, I'm impressed, guys. I'm sold on the whole vision. I'm normally not a fan of green, but I can see it working here with all these pine trees. You two make a hell of a team. Let's go inside so you can show me what other magic you can come up with."
Jared gripped Craig's shoulder and squeezed as they followed Alan through the door. They stepped straight into a huge living room, and a much smaller dining area could be seen in the far corner, to the right. Across and over from them, a standard-sized doorway led into the kitchen. To the left was a central hallway leading to the bedrooms, and to their immediate right was a large red brick fireplace resembling an ugly box. The color of it dominated the room. "That has to go… I hate that thing," Alan said, pointing at it. They followed him through to the somewhat narrow, galley-style kitchen, which had a second opening that led into the dining room. "This whole kitchen needs to go too. Maybe some nice ceramic tile floors, and high-end oak cabinets, and I think we should get rid of the fourth bedroom that's behind that end wall, and make the kitchen larger. The house doesn't need four, and everyone wants a huge kitchen, right?" Craig nodded thoughtfully as they followed the new owner through the rest of the house and its dreary décor.
The master bedroom was large, but the attached bathroom was small by comparison. Alan expressed a desire to take space from the adjacent walk-in closet to make room for a large two-person shower. The other three bedrooms were standard sized, and really only needed new carpet, paint, and trim. The main bath was a gut job, but it was plenty big enough. The basement was a clean slate with lots of space for a workout, and game room. It already housed the laundry area. When they returned to the main floor, Alan looked expectantly at the pair, but his main focus was on Craig.
"Okay, let's hear it. I know you have an opinion," Alan said seriously.
"Are you sure you want to hear it, Alan, because it's way different from yours."
"Fire away. I don't have that gay designer gene you have," he said with a pleasant smirk.
"Yeah, I kind of missed that one too," Jared admitted.
"So, it all falls on me then. Okay, for starters, I don't like stepping right into the living room." He walked over to the entry area and the other men followed. The house needs a foyer so I would put a wall up to create one, and have it end even with the hallway. That would make furniture placement easier for the living room too, because you would gain a couch wall." Alan and Jared nodded. "And there's no place to hang guest's coats." He touched the wall behind him. "On the other side is the master closet. I would take three feet off it, and put a doorway here. There is about five feet of wasted space behind the door in that bedroom which wouldn't be missed, so I would use that to replace the space we'd take away with this, and to make the bathroom bigger. Are you guys following me?" Both men nodded again.
"Out here, I'd keep the fireplace, but I'd paint it, probably white, and put a big blocky mantel on it. I think it would look great then. I think you're wrong about the fourth bedroom, Alan. Everyone wants a separate office and that would make a perfect one. Besides, if you added it to the kitchen, it would still look narrow, and closed off. Probably even more so. The living room is almost too big, even if you take away some for the foyer, so I would take out that wall dividing it from the kitchen and put in a huge island about where the wall is now. Is that doable, taking out the whole wall, Jared?"
"For sure," he replied eagerly. "There's no doubt it's load-bearing, but we could put a beam in, either exposed below, or hidden, up in the attic. This house must have been custom built because the ceilings are a good nine-and-a-half feet."
"Could the fireplace mantle be the same size and material as the beam?"
"Not a problem at all. We can make them match, and I think that would be a nice touch."
"Then I would suggest exposed, Alan. It would give the space some extra character, and you might as well draw some attention to the extra ceiling height." When he looked at the man, he was appearing very pleased. "I know you want a ceramic tile floor in the kitchen, but I think hardwood throughout, a chestnut brown color, would be the better way to go, and honestly, I wouldn't go with oak cupboards. The floors and the beam would be enough wood. I'd consider going with a painted cabinet, light or medium gray… maybe a combination of both, the darker gray on the lowers, in a simple shaker-style. I believe those would be a lot more interesting, and would suit the house better. I would take the dining room wall out too, if it was me, so it was all open concept. That one isn't load-bearing, is it?"
"No, it isn't, and paint grade cabinets would be quite a bit cheaper than oak," Jared added.
"You're hired."
"What?" Craig looked at Jared.
"I said, you're hired… the pair of you. I already know what you can do, Jared, and this guy of yours is worth his weight in gold. I like every one of the ideas, from outside to inside, so price it out and work it all up… give me a general quote. I trust you to do great work. The timeline can begin whenever it's good for you, but the sooner the better. I'll be out of the country for at least ten weeks, starting in just under a month, so contact through email might be sporadic; and Craig, I want your concepts put into place here, and anything else you can think of. You have free rein; I feel good about leaving this in your hands, guys."
Craig waited in the truck while Jared talked financial arrangements with their new client. It wasn't long before he was striding towards the vehicle, and Craig. There was a look of immense satisfaction about the man, and Craig's pride grew with each step Jared drew nearer. He had helped give him that confident bearing. When Jared leapt inside, he insisted gently this time there would be tongue, and his wish was granted.
"Alan was right. You are worth your weight in gold. You were brilliant. He just told me he's thinking of doing this on a regular basis to keep himself busy, and make a little money. He said we can do great things. Can you believe it?"
"Yes, because he already knows what you're capable of."
"What we're capable of." He kissed Craig again, simmering hunger evident, and Craig's dick began to respond.
"Hmm mmm. What we're capable of. Now let's get you back to work before we steam up the windows. Turn up the air conditioning… it's getting hot in here," he teased.
"I love you, Craig."
"Yeah, I figured that out." He chuckled in delight as Jared licked his face. "I love you too, but you have to stop acting like an overgrown puppy."
Jared's response was to lick the laughing man again.
Craig had been busy. After picking up his Jeep and returning home, feeling energized from what had turned out to being an amazing day, he hadn't stopped. He'd felt a little ashamed of how his fears for Jared had gotten the better of him, temporarily, but that shame hadn't lasted. Jared hadn't let it.
First, he dusted, swept, and mopped the corner bedroom on the main floor. Next, he moved a table desk from the original living room into the now clean and tidy space. It already had Jared's somewhat ancient laptop residing there, and Craig smiled when he placed his own beside it. The color of the plaster walls was a soft grey green that Craig found calming. He deemed it perfect for an office, and one of the collection of rugs stored at his mother's house would complement it perfectly. There were two generous-sized windows in the room, ideal for desks to be placed under, but for now they would have to share the one large one. He also had artwork stored which would need to be brought home. Yeah, home truly was this old house that became more charming and welcoming to Craig with each passing moment.
There was no password protection on the Wi Fi for the internet, and that would have to change. It was unlikely a neighbor was close enough to steal their signal, but Craig liked a secure network regardless. For now, though, it was a good thing because he could use the internet without calling the man. It had come in handy that morning when he'd fired off some emails. He had a ton of things he was itching to order, as he surfed different sites, but he needed to talk with his guy first. Something had occurred to him when they were going over their client's house earlier. Quickly responding to a couple of emails, and doing a little reference checking, he determined it was time to get back to the tasks at hand.
He had gone on to do the kitchen and family room floors as well, pleased with the results when he was done. He hurried to shower and change before Jared arrived home. His timing ended up being perfect. Entering the kitchen, he saw Jared's truck go by the window, and resisted the urge to go meet him. Craig watched the handsome man walking eagerly toward the house before stopping abruptly when he spied the rolls of flooring in the gulley beside the driveway. He continued on with a backward glance, and was soon standing just inside the kitchen.
"Wow. Can I walk on it?" His eyes swept across the pines floors, obviously enthralled with the difference.
"There's a boot mat behind the door, if you wouldn't mind," Craig suggested with a tentative smile. He hoped he hadn't gone too far with the ripping up of the linoleum.
"What a difference, man. This looks fantastic, and the fridge is out of that corner… so much better."
"That's what I thought too." He watched Jared take off his steel-toed boots and set them on the mat.
"God, what smells so good?"
"Pot roast."
"Is it ready?"
The hopeful look on Jared's face made Craig laugh. "Just about. Sit down and I'll start you off with something I baked."
"Okay, sounds good. How did you do all this today? Taking up that old floor couldn't have been easy for one person."
"It wasn't hard at all once I figured out I should slice it downs the seams of the pine boards I could make out. I didn't pry the edging up. I just carefully cut along it. Was that okay to do?"
"Of course. It gives a nice clean line to the bottom of the baseboards. You amaze me," he said as he stood in front of Craig. "Can I have a kiss?"
Craig's answer was to pull Jared close. When they finally came up for air, both men had diverted blood flow. At the same time he ghosted his fingers over the enticing bulge in Jared's pants, he ordered him to sit again, and he did this time, with a groan.
"We could eat later," Jared suggested with a flushed but serious face.
""Yeah, we could but we're not. We need to eat first, and then pick up more stuff from Mom's." Craig went over to the stovetop, removing foil from the top of a baking pan.
"What do you want to pick up?"
"Rugs, artwork, some curtains and linens I have stored, my oak table desk and office chair. I think my end tables too. Is it okay if we take care of that after supper?"
"Sure. I might get to see Bailey if she's still awake when we get there."
"That's what I was thinking," Craig said as he placed a warm buttered tea biscuit in front of Jared.
Jared made short work of it, and was looking for more. The beef, roast potatoes, and carrots followed within minutes. Three more biscuits were used to sop up the gravy, and Craig had a hard time keeping up with him. He laughed when Jared leaned back with a groan and patted his stomach.
"I see you're getting your appetite back."
"Am I ever. All of it was delicious, baby. Thank you so much."
Craig felt warmth at Jared calling him 'baby.' He pushed his own near-empty plate away. "You're welcome, stud. You can earn it later." That got him a monumental grin. "Now, come on… I want to show you our new office, and then we can clean up in here."
Jared pulled his truck in beside a strange car parked in the driveway. Craig looked it over when they got out, but didn't recognize the black Subaru. They had almost reached the front step when the door opened, and Carly came out with a strange man following close behind her. His sister was momentarily startled, but then her face smoothed into a smile.
"Timothy, this is my brother, Craig, and Bailey's father, Jared."
"Hi, guys. Nice to meet you." He shook hands with them both, and Craig got a good vibe from the nice-looking blond guy. His eyes briefly met his sister's but he couldn't read anything behind a smile that stood a good chance of being fake. "I work with Carly, and I'm just going to take her out to dinner, if that's okay with you," he said in a joking manner.
"By all means, take her away," Craig joked back, noticing the smile leave Carly's perfectly made-up face for a second. Jared said nothing, but Craig saw poorly concealed humor in his expression.
"See you gentlemen another time," he said as he took Carly's arm and walked her around to the passenger's side.
"Oh, Jared, tell Mom it's fine to let Bailey stay up another half hour if you want to spend some time with her."
Jared's jaw dropped as Carly got in the car. "Okay, thanks," he called out just before the door was shut. As her date backed out and drove off, he looked at a laughing Craig.
"You should see your face."
"Was that the same Carly? I swear that's the first time I've seen her smile in over a year."
"Unbelievable, but yeah. That was my twin on her best behavior. Maybe there's hope for the bitch yet, although I'm not holding my breath."
"Me, neither. Holy shit. I hope that poor bastard has steel balls."
Craig and his mom got most of the stuff packed up and loaded while Jared played horses, tigers, and bears with his daughter. Craig smiled every time he heard them laughing.
"You look happy."
"I am, Mom. Everything about this feels right. What Harlan and I had was wonderful, but he's gone. Jared is my second chance, but he's not second choice. Do you understand what I mean?"
"I do," his mother said softly. "You hold a piece of Harlan in your heart, but you've let him go. Jared has your love now."
"Yeah, that's a good way of putting it. I couldn't love Jared any more than I do right now. I don't know if it's because he was my first love… all I know is that it's the truth. Mom, why didn't you find someone after Dad died?"
"Who says I haven't?"
"What? You have?"
"Kind of." She giggled as Craig stared open-mouthed. "It just so happens, I been to the movies three times now, with a lovely man."
"No way!"
"Yes, dear. He's the manager at the hardware store, and he's a widower like me."
"Wow. Does Carly know?"
"No, and don't you say anything. Let her get laid first, and then I'll tell her." She giggled again. "You know, we've done a lot of talking since Saturday, and I think I've gotten through to her. She was the one who called Timothy and said she'd go out with him. They went for coffee yesterday, and Carly was so different when she got back home. I'm keeping my fingers crossed."
"She's not a good person, Mom."
"No, she's not. But that doesn't mean she can't be. I'm not giving up on her, and I hope you don't either. Someday, maybe you'll be able to forgive her?"
"We'll see. It won't happen if she ever tries to hurt Jared again."
"I think she knows that."
Craig let his mother see his scepticism.
"No, really. She saw you in a new light on Saturday. You were like a mother tiger… I could see the rage, and so could she. It shook her up, Craig."
"Well, like I said, we'll see."
"She called her lawyer this morning about the new custody agreement she wants to have drawn up. I heard her. She put everything in there she was supposed to… even that Jared has the right to take Bailey out on excursions during the week." She looked questioningly at Craig, and Craig wanted nothing more than to reassure her.
"Well, that was the agreement. It's only a first step, Mom. But, she was nice to Jared when we arrived. I'll keep an open mind, okay?"
"That's all I ask."
Thank you to my editor, Tim, and to all those who have embraced this story. It means so much to me. Any discussion can take place in the COTT thread of the promising author forum:
www.gayauthors.org/forums/topic/39932-cards-on-the-table-by-headstall/
Copyright © 2016 Headstall; All Rights Reserved.
Stories posted in this category are works of fiction. Names, places, characters, events, and incidents are created by the authors' imaginations or are used fictitiously. Any resemblances to actual persons (living or dead), organizations, companies, events, or locales are entirely coincidental. Note: While authors are asked to place warnings on their stories for some moderated content, everyone has different thresholds, and it is your responsibility as a reader to avoid stories or stop reading if something bothers you. 
Story Discussion Topic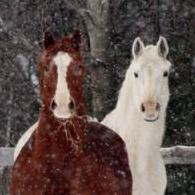 Open Club · 124 members · Last active
A fan club for Headstall to chat about his stories as well as home to CoTT House of Cards Chat Topic
---
You are not currently following this author. Be sure to follow to keep up to date with new stories they post.
Chapter Comments
Newsletter

Want to keep up to date with all our latest news and information?

Sign Up