Stories posted in this category are works of fiction. Names, places, characters, events, and incidents are created by the authors' imaginations or are used fictitiously. Any resemblances to actual persons (living or dead), organizations, companies, events, or locales are entirely coincidental. Note: While authors are asked to place warnings on their stories for some moderated content, everyone has different thresholds, and it is your responsibility as a reader to avoid stories or stop reading if something bothers you. 
Spirit of Fire - 3. Compulsion And Resistance
The phone was ringing.
It wouldn't stop.
Tone after tone after tone, it kept on.
Again.
Again.
AGAIN.
Incessant.
In a stupor, irritable, tired, cranky, half-baked and half-awake; he reached out a hand and plucked the receiver from the cradle. There was a pause, pregnant with expectation and the officiality of those who want an answer, and finally, he spoke.
"What," he growled, "do you fuckin' want?"
"Mr Crawley." The voice on the other end was bureaucratic in all the ways he hated, yet still obligingly secretive and ineffable. What a word. Ineffable. How stupid was that concept? So holy that it could not be expressed.
Nothing was that ridiculous.
"Congratula- ... uh, congratulayshins," he slurred, "y'know m'name. Now, I hav' a thing for ya. Fuck off."
"Mr Crawley," the voice repeated itself, "the country needs you. The world needs you, truth be told."
"The world?" He chuckled, the receiver stuck to his ear, a grim semi-smile across his maw. "What world? Hells no. Got no time for nothin' like that."
"You will have the time, I guarantee it. Wake up, Mr Crawley."
"What a fuckin' ass." Crawley sat up, the couch as much of a mess as the clothes he was in, stained and creased. He reached for a jacket pocket, his throat dry and his head throbbing. A cylinder came out and he lit it, still inside, still not caring. The paper was blue and it was fragrant and exotic, yet even so, a roadblock to his enjoyment was ensuing in the form of the current phone call. "Not m' business. Done tryin'. Done thinkin'. Done carin'. Don' want your offer so 'm gonna say it again. Piss off."
"Your desire has nothing to do with it, Mr Crawley." The voice cared even less for his opinion than any rationale did. "This is not a request, it is a summons."
"A summons?" He inhaled deeply, blowing out a cloud of smoke, the cigarette waggling between his index and middle fingers. Crawley lifted the four-fifths empty bottle next to the couch, flicked off the loose cap with his thumbnail and took a swig. "Pfeh. Old days're gone. No more summons. Not doin' that gig 'ny more."
"Mr Crawley." A tiny hint of impatience appeared in the tone, but no more than that. "You have a job to attend. An agent of the Conclave has stolen the incantation."
Through all the vehement denial and layers of alcohol-saturated verbal obfuscation, there were few phrases that could strike cleanly to the core and garner his jaded notice as if he were sober.
This was one of them.
The incantation.
He stopped dead.
"What?"
"The Order requires additional help. The Fear is not yet recovered, but there is nothing else remaining, except for the question of the avatar." If anything, the speaker's urgency was stronger, a remarkable thing for his employer. "So, wake up, Mr Crawley. Wake up and smell the roses," he was informed, "or sleep and then find the ashes."
Click.
-o-0-O-0-o-
It turned out that feeding a hungry dragon was a dangerous business. The offcuts were acceptable to it as food, but it had a habit of snatching them away very quickly when offered. The idea of dumping meat into a bowl like it was a pet seemed wrong, so I elected the personal approach. Each meal time, I would sit on the floor with a plastic bag full of morsels divided into hefty chunks, and offer them by hand.
The infant had reflexes that were quick and definitely reminded me of birds of prey and reptiles in how circumspect and warily it treated everything. Still, there were hints of behaviour that seemed very similar to domesticated cats and dogs. From dogs, there weren't many recognisable traits, but the shadow of loyalty and the half-told suggestion of a familial brotherhood, like a wolf-pack, seemed to be present. Much more so was the haughtiness, the ego, the self-interest and implied ownership, that seemed to be at the heart of every feline personality I'd encountered.
The snatching of food didn't bother me, though it did result in nicks and cuts on my fingers and palms. There were lots of sharp edges on its face; the nose-tip, the spurs under the jaw, even the facial ridging was made of hard lines that could break the skin. That wasn't the worst though. It developed another habit that was downright painful. If I didn't hand over the morsel quickly enough, it would twist its head, and quick as a flash, the jaw would spring open and then close over my wrist, demanding that I drop what I was holding.
There was never so much pressure that I was in any serious danger, the jaw's grip light enough to be no more than a warning, but just like our first meeting with the littering of marks on my torso, I didn't come away unscathed. Each time it did this, there were a lot of tooth marks. A lot of them. There was no way for us to speak as two people could, but it was obvious what the creature was saying to me: do as I want, or I may take your hand.
It was relatively gentle about the way it told me, but ultimately, I knew what the action represented; a threat.
The behaviour was confusing though, because there were moments where I experienced the exact opposite. They were fewer, rarer, over those first few days, but they still happened. Only five times before it grew too big to comfortably do this, but on those occasions, after it had its fill and didn't want any more, it ignored the bed I had created, came across and sat down, curling into a warm scaly ball on my lap.
It was those moments that made me feel responsible for it, connected to it.
Not just because it was an amazing totally-impossible marvel that defied reality, but more because it was a living creature that I was making a bond with.
I cared.
At school, I kept my promise to Lucy and made an effort to talk to and be friends with Theo. He was one those rare kids that seemed a perfect fit for the super-cool end of the high school social spectrum, but had no outward interest in any particular clique. He was definitely good-looking; taller than me, shaggy-haired, clever and easy-going, with a sort of subdued rockstar air to him. The jocks treated him like one of them, the theatre groupies were all starstruck, the honor students were impressed by his smarts, and the girls?
They wanted him.
It was all too clear that he was the most recent, shiny new object, and more than a few of them didn't disguise how interested they were in getting into his pants or forming a relationship. It didn't surprise me, nor did it put me off interacting with him. How others reacted to Theo's arrival was typical behaviour for the teenagers at my school, and I didn't blame him for the predictable stupidity of everyone else. Instead, I tried my best to simply focus on the more relevant aspects of my school life.
Yet, it was like he just didn't care about any of that. For whatever reason, he only seemed interested in knowing me and my friends. Other people were acknowledged just as far as needed to get rid of them, then they were lightly brushed aside and ignored. It didn't make a lot of sense to me, and despite Lucy's insistence that it was because Theo wanted to 'tap your ass like it's going out of style', I didn't get that vibe from him. He was fascinating and a bit mysterious, but I was sure he genuinely did want to get to know us.
To get to know me, specifically.
It was a week and a half later that I first met up with him outside of class. We were halfway through the Wednesday lunch hour and I was sitting with Lucy and three other friends; Louis, Jonathan and Jessica. Jonathan was in the middle of explaining the technical merits and drawbacks between the rage virus and Kirkman's comic version, when he stopped in the middle of the sentence and looked past me. Lucy turned to see and her eyes lit up.
"Don't look now," she whispered, "but Prince Charming is about to arrive."
"Hope I'm not interrupting." Theo's voice came from close behind me, and he sat down in the empty space to my right, placing his books on the table. He flashed a smile to everyone. "Do you mind if I join you?"
"N-no," stuttered Jessica, so awestruck she might have been meeting Justin Bieber. "Um, you can sit here, if you want."
"Yeah dude!" Jonathan was overenthusiastic, his social cluelessness coming right to the front, voice awkwardly high-pitched and quick. "We don't mind. Of course you can!"
"Thanks." He glanced around our little group. "I don't think I've met most of you. I'm Theo."
The others said their names, all seeming shellshocked by his presence, their reactions awkwardly embarrassing. What the heck is that about? When it got to Lucy, she was all smiles, bold and carefree as always, the total opposite. If his presence was scaring the others, it didn't scratch her sense of confidence. "Lucy Atkinson." She held out her hand like a princess expecting a gentleman's greeting, grinning so widely I thought her face was about to split in half. "You can call me Lucy, or 'my lady'. Either is good. I'm his best friend."
Her took her hand, a coy smile, and then lowered his head and kissed her fingers ever so gently. "I'll remember that, my lady." She hummed her approval, and he turned to me. His tone dropped and became deeper and somehow more intimate. "Of course, I know who you are." His eyes drilled into me, like he was stripping away the layers of my soul just by sight and laying my innermost feelings bare. "There's no way I can forget."
His voice echoed through me, rippling off the walls of my consciousness, beckoning and suggesting. Dizzy, and for a moment confused, I tried to collect myself.
"Y-yeah." I forced a break in eye contact, even though, in truth, I didn't know if I wanted to.
It's happening again. Is he ... doing something to me?
Why am I feeling like this?
"Anyway." Theo turned to the group, the intensity vanishing, and he switched back to normal conversation. "What were you all talking about?"
"Um, the zombies from 28 Days Later. If- ... uh, if you've seen it?" Nervous, Jonathan was gabbling. "They're not really zombies. I mean, it doesn't kill people. It's just a virus like rabies or something, but way worse. Not lethal, but, um, not curable. I think it, uh ..."
He trailed off again, just like earlier, and in a repeat, Lucy turned to look at who was approaching this time. "Oh you have got to be fucking kidding." She practically hissed it, the anger showing. "I didn't think she was this stupid."
Taking a seat on the mostly-empty side of the table opposite Theo was Brittany, one of the resident Mean Girls of Mirrorvale. A pretty blonde who was obsessed with popularity and boys; she was a walking stereotype that was, sadly, all too common at our school. Rumour had it that she was recently single, and I didn't need to guess why she was here. I usually just avoided people from her end of the scale, preferring to mind my own business and stay out of theirs, but here she was, a bubbly whirlwind of lip gloss, mascara, short skirt and plunging neckline.
Lucy, however, wasn't big on avoidance.
"Brittany! I know how confusing 'left' and 'right' are, but you took a wrong turn." Lucy leaned across in front of me and gave a hand wave to a table packed with cheerleaders on the other side of the cafeteria's entrance. "See that? Just keep heading that direction until you hit the shoe-size IQs and plus-size egos. You'll fit right in."
"Oh, it's ... Lulu, right? Or was it Lacey?" Her eyelashes batted, and she giggled. "It doesn't matter, I'm not here to talk to you or your pet squad of losers and faggots." She looked over the rest of us; me, Jonathan, Jessica and Louis, dismissive and vaguely distasteful. "Seriously, eww. No, I'm here for Theo."
Of course she is.
I could almost hear Lucy clenching her fists and tensing next to me, but experience had taught me there was nothing I could say in these situations to stop her.
"Listen up, bitch." She leaned forward a bit more, exaggerating her size over the table, deadly tranquil and composed, though her tone had jumped a notch. "You've been given directions. So pick up that plastic ass and haul it back to your home on Whore Island."
"Theo, I'm Brittany," ignoring Lucy completely, she went on. "It's great to talk to you. We have French together, if you don't remember. Well, I'd love if you could come sit with us. I'll introduce my friends and their boys. Much more appropriate for someone like you than this table."
Lucy reached out and snapped her fingers in front of Brittany's face, interrupting the attempt at conversation. "Hey, Malibu Stacy! Did I fucking stutter? Or are you as deaf as you are brainless?"
Brittany grabbed her wrist, manicured nails digging into the skin. "This isn't your business, you crazy little psycho. Butt out."
"Let go of me," Lucy was ice-cold and didn't flinch, "and I will show you just how psycho I am."
"Ladies." Theo's intervention was smooth, calming. He separated their hands and carefully drew them apart. "Lucy, if you don't mind." She let him do it, and sat back down next to me. He didn't let go of Brittany, and turned to her, giving his full attention. I heard Lucy snort under her breath, irritated, but she didn't say anything else.
"I am flattered by your offer." He clasped her fingers in both hands, much like he had earlier when greeting Lucy, his thumbs brushing delicately over the skin. "You are a beautiful girl. I'm sure your friends are excellent company."
"You'll come with me then?" She was blushing, a bit breathless.
"No." He said it so softly I barely heard it. Then he leaned forward over the table and whispered in her ear. I couldn't make out the words, but it wasn't more than two sentences. She went pale, stood, and without saying another word, walked away to her table.
Through those seconds he was close to her, I felt something.
It was a pressure, a fuzziness, a distracting sensation that pulled at my mind and made it hard to think.
Hard to understand what was going on.
What IS that?
"Wow." Louis spoke up, finally. "What did you tell her? I've never seen her leave without getting her way."
Before anyone could answer, a teacher aide walked up to our table. "Please report to the office before your next class." He handed Lucy a yellow admin slip, and was then off again without another word.
"Fucking shit," she complained, glowering at the piece of paper. "What's that about? I haven't done anything this week. Best get going, I s'pose." She stood, grabbing her tray, and whacked me on the shoulder. "Text me after last bell, 'kay? See you guys later."
"Yeah, later."
Right on cue, the bell for the end of the lunch hour rang, five seconds later. The cafeteria immediately began to empty, the others at our table standing to follow with the crowd. Theo and I were last to get up, and I don't know what came over me, but I swallowed my apprehension and grabbed the situation full on. Left alone momentarily as everyone else exited, I gave Theo a light push to his left arm, demanding.
"What did you do to her?"
You didn't just 'say' something, you 'did' something, I'm positive.
"Brittany? I made sure she won't trouble any of you again." He didn't deny it, but he didn't explain himself either. Then, he flipped the encounter around, stepping very close, completely inside my personal space. My heartbeat soared, his left hand grabbing my right, and then his right came across and pulled the sleeve down before I could react. I was wearing a turtleneck style sweater to disguise the worst of the damage, and it took just one tug to reveal it all. "What happened to your wrist?"
"Nothing," I mumbled. "An accident."
"An accident?" His fingertips stroked across the marks, soft and fleeting, and I jerked my hand away, pulling the sleeve back in place. "What a strange accident."
"Yeah, well," I stepped back, putting some space between us. "A lot of strange things have been happening recently."
Bet you know something about it.
Theo smiled, that same weirdly hypnotic half-smile, and picked up his books from the table. "You better get moving. You'll be late."
"So will you."
He laughed and began to head toward the far cafeteria exit, his next class in the other direction from mine. "I'll make it. You'll text me later, too?"
"Maybe!"
"I hope so. Take care, Torsten," he called, glancing over the shoulder as he left, "and don't let anything bite."
-o-0-O-0-o-
Lucy had no idea what to expect when she set foot in the counsellor's office. All the same decoration was in place; posters for mental health, student initiatives, extracurriculars, and all the other services available. It was just as colourful and inviting as it had been when Mr Cohen was there. Only now it was someone new, a man she had not met before.
"Come in, and have a seat."
She closed the door and sat on one of the chairs in front of the desk. The new counsellor was behind it. He was in his 30s; tall, athletic, in smart conservative attire. Auburn hair, only just long enough to be tied behind his head, light brown eyes, a sparse spray of freckles on either side of the nose and small rectangular spectacles, worn close to the face. There was an even-tempered reservation to him, and she didn't know quite what to make of that from first glance.
"Sorry. I don't actually know your name, Mr ... ?"
"Darren will do fine. Formality isn't needed." A smile flitted across his face, warm but very brief, a passing expression that was serviceable but not truly emotional. "You would be Miss Atkinson."
"The one and only." She shrugged. "Not trying to be rude or anything, but what am I doing here?"
"Ah, yes." Darren sat back in the swivel chair. "I have questions to ask you about the welfare of another student."
Oh, it was someone else? If it had anything to do with that time with Charlene, she wasn't going to let this go. Stupid cow had it coming.
"Is this about when I tripped up that bitch Charley in gym three weeks ago? Because she was asking for it. Lucky she didn't get-"
"Language, Miss Atkinson." Darren stopped her, frowning. "No, this has nothing to do with Miss Brinkley. I am referring to your friend Mr Wilde."
Oh.
"Torsten?" Lucy asked. "He's about as clean as you can get. What'd he do?"
"He hasn't done anything. At least, not at school."
"What do you mean?"
Darren rolled the pen he was using between his fingers idly as he spoke. "It was reported to me that Torsten has been particularly fatigued the last couple of weeks, and also that he has been acting unusually. Yesterday, a concerned individual noticed cuts and marks on Torsten's hands and wrists."
"Cuts?" She blinked. "Wait, what? What are you saying?"
"I was told you are his best friend. It is my job to notice these signs, and they are troubling. If there is something going on in his home life, then it is important we know."
Cuts? There's no way. He would tell me if he were truly upset.
There was NO way.
Yet, she knew something was going on with him. Just not what that thing was.
Darren tilted his head forward, gazing serenely over the rims of his glasses, and spoke again.
"Miss Atkinson, you must tell me everything you know."
There was a subtle change in his voice and she felt it, somehow; a swirling invisible fog of suggestion that came with the words. It seemed to cling to her, and was trying to pull her towards agreement, and it was slippery and hungry and ... impossible.
What ... the FUCK ... is going on?
"What are you doing?" She shrugged the feeling off, casting it away, nose wrinkling as the situational confusion turned towards being pissed off.
No-one messes with my head.
"I'm sorry?" Uncomprehending, he frowned, but she caught it, just for the moment, a burst of surprise and possibly ... shock? The real feelings were well hidden behind his faked psychological screen, but she knew they were there. "What I said is clear."
"Is it?" She breathed. "Maybe you should explain."
"I don't need to do that." He leaned forward a little more, and the sensation restarted, with added intensity. "You will do as you are asked."
It was extraordinary, stronger and more heady, a prickling heat that wanted one thing and it was the wisest and best course of action to agree. She had to agree, she was going to agree, it was the right thing to do. There was really no other way.
All she had to do was tell him everything that he wanted to know.
Except ... no.
She was Lucy.
Not happening. Not like this. It's gonna take a lot more to force me.
Her nose wrinkled further, and she glared at him, scornful.
"I don't think so, Darren."
He stared back, the pressure evaporating in a heartbeat, the attempt done.
"Just who are you, anyways?" She glanced at all the posters and junk on the walls. "You've still got all Mr Cohen's stuff hanging up. He was kind of a buzzkill and a bit of a prude, but he loved this job. Where did he go? Why did he quit and you start in the middle of the term?"
"Faculty appointments aren't your concern." Darren continued to watch her, dragging the conversation back to where he wished it. "You would be wise not to overstep your bounds, Miss Atkinson."
"Oh, you want to talk about 'overstepping', is that it?" Lucy folded her arms. "This is coming from the guy who asked me to spy on my best friend and blabber about it out of some false 'concern'. Is that even legal?"
"In this state, it is."
"Pff." She huffed. "What about ethical? Moral? You know what those mean, right? I don't know what sort of voodoo shit you think you're trying on me -- oh, and yes, I said a cuss word, what a terrible young lady I am! -- but I'm not your toy." She tilted her head a little, eyes wide. "You reading my lips? Not. Your. Toy."
Darren's voice rose and he sat upright in his chair; still serious, but much less collected and composed. "You need to check your ego and stop your flights of fancy. This is about what is best for Mr Wilde."
"What's 'best for him', huh? You're so full of shit. I've known Torsten for twelve years. I'll be my own judge on what's good for him and what isn't. So here's my message to you." She stood, took a step towards his desk, and flipped the bird to his face. "Fuck off."
Then, Lucy turned and exited the room, slamming the door behind her.
For a good few seconds Darren sat motionless, wordless, eyes fixed on the door, then he leaned back and gazed out the window. The red grading ballpoint tapped in leisurely thoughtfulness on the edge of Torsten Wilde's folder as he considered the encounter with the Atkinson girl.
"Interesting." He murmured it to himself, lips curling into a tight cold smile. "Yes, very interesting."
-o-0-O-0-o-
"What else do ya remember, Ms Feinstein?"
"Nothing much," she lamented. "I've told you all of what I can recall already."
"Right," his voice gravel, the itch for a cigarette growing. "Let's go over it one more time then."
One more time, then a smoke is on the cards.
Mr Crawley did enjoy cigarettes, an imported brand being the preference. He smoked prodigiously and was a man of many vices and attachments. An aficionado of trenchcoats. A connoisseur of fedoras. A lover of single-malt, though on occasion an aged bourbon was acceptable. A driver of Cadillacs. Big on cynicism, wearing sunglasses when not required, pork sandwiches and connecting the occult to the mundane. Not a fan of alimony, his first ex-wife, his second ex-wife, alligators, reptiles in general and heights. Of medium verticality, average rotundity, erratic profundity and questionable morality, he had dark hair, appreciable cheekbones and a natural grimace that would scare small children. Private investigator by trade, Crawley was every bit the hardboiled, noir fool he imagined himself, catapulted from 80 years ago into present day. Yet, no longer a PI, because, well, it was Agent Crawley once more, was it not?
Duty, patriotism and all that other complete nonsense they used to earbash an honest man with -- that was to blame.
Sadly, the ploy had worked.
Save the country, save the world.
"Six feet, one or two inches. Strong, like maybe he worked out some. Short dark brown hair, swept back from the temples. An angry look, though he didn't act that way."
"Mmm," grunted Crawley, "and yammerin' about the Fear."
"Yeah." She nodded, tearful. "I feel terrible that I couldn't do anything."
"Don't worry yerself, Ms Feinstein. Those bastards are cunning as they are mean. Not much you could've done." He patted her shoulder awkwardly and stood. "Thanks for yer time."
The guard at the door buzzed him out, and he strode into the warm street air. Exiting the Order premises, he leaned against his ride, a black Cadillac 61. Tapping the packet ends, he tore the wrapper off and withdrew one. A flick of the lighter and then he inhaled deeply, the tip glowing. The packet was stowed and an old flip cellphone came out.
Four keypresses later it was ringing.
She picked up on the third tone.
"Afternoon Celeste."
"Yep. Saw the security tapes. Had a jaw with the poor gal. Got her statement."
"Nah, no doubts. Has to be Nero. Slippery bugger has a true name. I'll learn it."
"Not yet, ma'am. Got some clues though. Jus' keep yer watch. Call ya when I know more."
"That'll work. Ciao."
He snapped the phone closed and put it away. It was going to be a trying few weeks, months. He really didn't want to be involved with all this high drama. Sighing, he took a long drag on the cigarette and looked at his watch. Is it too early for a drink?
Already, he felt like he needed one.
-o-0-O-0-o-
"What does he know?" I pouted and made a face. "It's got to be something important. It's like he's teasing me, y'know? Like he's choosing certain words just to ... mess with my head or something."
The dragon just sat watching, a casual head tilt, and then an impatient snort of air that seemed to say: 'what is this gibberish you're mumbling at me?'
I was sitting on the shed's floor, my guest lounging boredly in the dog bed. It had grown faster than I had thought it might, and was already as large as an average-size adult German Shepherd. The bed was still big enough, but at the current rate, it was going to outgrow it soon.
"Lucy hasn't text me back much either. She told me she wanted me to message her after school, and now she barely says a word. What's up with that?" I gave an exaggerated shrug. "Girls, seriously. So unpredictable sometimes."
It poked its head under a wing, letting out a low rumble. It was meant either as some kind of agreement or maybe because it wanted me to shut up.
Or, maybe, it was ready to eat.
"Oh shit, I forgot. You probably want dinner." Reaching behind, I dragged the latest package forward, meat ready to go. The dragon perked up at the sound of the plastic rustling, but for some reason, it didn't come straight to the source. There was a scheme at play, because it turned, approached the workbench and hooked its claws into the gaps on the legs and hauled itself up. Sitting on top, it angled so it was facing back towards me, then sat again and stared intently.
What's this about?
The eyes shifted from me, to the meat, then back again.
You want me to feed you, but not ... up close, by hand?
The jaw opened a fraction and it let go a soft deep trill, telling me I needed to hurry up before it really became impatient.
So, um, projectile?
I picked a big fat chunk and tossed it in the air. With an expert eye, the dragon plucked it cleanly from the trajectory, the meat caught skilfully in the teeth.
Neat!
It wasn't done, though. It didn't just eat. Instead, it flicked its nose skyward, letting go with the motion. The tidbit sailed up in the air, and as it reached the top of the arc, the mouth opened wide. A little gout of flame shot forth, engulfing the airborne meal, the flesh sizzling as it plummeted to the waiting teeth below.
Oh. Um ... shit.
It reared, standing tall, the wings snapping open, head high, and it called out, a joyous battlecry to celebrate the first instance of flame unleashed; a new milestone reached.
These aren't the droids you're looking for.
Just who are all these mysterious people? The Order? The Conclave? What is this 'Fear'?! Mmmmhmmmm. If you want to find out, stay tuned

Likes, comments, and discussion are all welcome!
Copyright © 2017 Stellar; All Rights Reserved.
Stories posted in this category are works of fiction. Names, places, characters, events, and incidents are created by the authors' imaginations or are used fictitiously. Any resemblances to actual persons (living or dead), organizations, companies, events, or locales are entirely coincidental. Note: While authors are asked to place warnings on their stories for some moderated content, everyone has different thresholds, and it is your responsibility as a reader to avoid stories or stop reading if something bothers you. 
Story Discussion Topic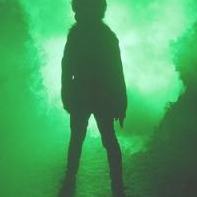 Open Club · 42 members · Last active
A fan club for Stellar to chat about his stories
---
You are not currently following this author. Be sure to follow to keep up to date with new stories they post.
Chapter Comments
Newsletter

Want to keep up to date with all our latest news and information?

Sign Up