Join For Free and Get Notified of New Chapters!

Are you enjoying a great story and want to get an alert or email when a new chapter is posted? Join now for free and follow your favorite stories and authors!  You can even choose to get daily or weekly digest emails instead of getting flooded with an email for each story you follow. 

 

Stories posted in this category are works of fiction. Names, places, characters, events, and incidents are created by the authors' imaginations or are used fictitiously. Any resemblances to actual persons (living or dead), organizations, companies, events, or locales are entirely coincidental. Note: While authors are asked to place warnings on their stories for some moderated content, everyone has different thresholds, and it is your responsibility as a reader to avoid stories or stop reading if something bothers you. 
Walls - 3. October 2014
Following the fracas at the initial Gay Straight Alliance meeting, Janelle Tu apologized in public to Thiago and to the other members of the organization who were offended by her comments. A tenuous peace ensued and those who'd left after CJ's outburst returned. The stares she often directed at him were full of venom, but she kept her mouth shut most of the time, and allowed her co-chair to take effective control of the GSA.
Although Patrick spent a lot of time with his brother and the rest of their group, soon after classes started he began carving his own niche at Walls. He gravitated towards the other freshmen, started making friends amongst his peers, and ate lunch with them most days. He also joined the staff of The Rookery―an independent online publication with news written and produced by School Without Walls' students.
Because his friendship with CJ was common knowledge, the Editor-in-Chief assigned him to interview and write a profile on his neighbor. The result was an article released on the eve of National Coming Out Day. It covered CJ's involvement the previous year with the anti-bullying program sponsored by the StandUp Against Bullying Foundation and led by Ben Cohen and Taylor Hudson. It was during his presentation at the school assembly CJ had come out to the entire school.
The wide-ranging piece also delved into CJ's reaction to the Supreme Court's recent refusal to hear appeals against lower courts' decisions declaring several states' same-sex marriage prohibition unconstitutional. He discussed living with two fathers, and his attendance of the Human Rights Campaign National Dinner the previous year where he'd befriended Jennifer López. A picture of him with JLo accompanied the article and CJ promised to share his impressions of the upcoming eighteenth annual event where Sir Elton John and his husband, David Furnish, would be honored.
• • •
"Dude, nice article!"
"CJ, can you get me JLo's digits?"
"Did you like her dress? I thought it was fab!"
"You look good in a tux, buddy."
"I'm jealous, why is it you gay boys always get the hot women?"
Monday morning after Patrick's article was posted online, CJ had to run a virtual obstacle course from the bus stop all the way to his locker. While many students who knew him made comments or greeted him with a hand slap, fist bump, or extra-large smile, kids new to the school stared at him and whispered amongst themselves. He acknowledged everyone with grace but his hopes the attention would quickly wane were shattered as he walked into homeroom almost late and was greeted with a standing ovation. Harley was the ringleader for the demonstration, of course.
"ENOUGH!" Mr. Burke pushed his chair back, stood, placed his fists on his waist, and glared at CJ. "Take a seat. And I'll have you know I will not tolerate you turning my class into a circus. I may not be able to stop you from using the school communications system to advance your agenda, but by God I will not accept such behavior in my class."
Heads pivoted as students looked at each other in the ensuing silence. CJ closed his eyes and mouth, shook his head in disbelief, and plodded towards the open seat next to Harley. His roiling fury menaced the hard-fought-for control he'd gained over his temper. He once again closed his eyes as soon as he was seated and tried to apply the calming techniques he employed in martial arts.
Harley stared at the teacher and then leaned over to whisper to CJ. "Bruh, what the―"
"MR. WILKINSON!" The teacher's shout almost made Harley tumble over. "I will have quiet. Unless you and your friend would like to do your talking with the principal."
• • •
CJ and his fathers were in the basement watching the Monday Night Football game between the San Francisco 49ers and the St. Louis Rams when he brought up the morning events. Brett hit the mute button on the remote and his son explained what had taken place. The teacher snapping at Harley was what bothered him most; his friend had not done anything out of the ordinary by talking before the final bell rang. Questioned by his dads, CJ told them of the name pronunciation incident the first day of classes, and a couple of other instances he'd felt hostility emanating from the teacher.
While César remained calm, asking for additional details and his son's feelings, Brett fidgeted and grunted through the conversation.
"I'll handle this one." He reached for his phone, scrolled through his contacts and hit the screen after he found what he was looking for. "Hello, Martha. Brett Davenport here. Yes, we're fine, thank you. But, we may have a little problem and I'd like to impose on our friendship by asking a favor."
• • •
The following day, CJ met Brett outside the school doors at the beginning of lunch period and escorted him to the principal's office. The receptionist motioned them towards the conference room, letting them know Mrs. Edwards was waiting.
"Figures it would be you complaining." Larry Burke's spewed remark dripped with disdain. He sat at the end of the table glaring at CJ and sneered while looking at Brett. "I should have known you'd get daddy to call the principal when she told me a parent had requested a conference."
"That will be enough, Sergeant Burke." Martha Edwards had stood as soon as the door to the room opened and CJ had walked in followed by his father.
CJ stared at the floor momentarily, not wanting his grin at the woman's use of military rank for the instructor to be visible. He realized there was something to the old line about friends in high places. He speculated on what would follow and his grin threatened to turn into chuckles.
"Thank you for agreeing to see me, Martha." Brett's smile while shaking the principal's hand morphed into a scowl as he turned his gaze towards Burke. "When CJ expressed reluctance to approach you with his concerns, I felt it was important you be made aware of what he shared with us."
"That's perfectly fine, Captain." Her use of military rank once again made CJ grin, enjoying the twitch he noticed on his teacher's face. "Sergeant Burke, this is Captain Brett Davenport, one of CJ's fathers. Captain, Sergeant Lawrence Burke is a member of the National Guard and CJ's homeroom and chemistry teacher. To be entirely transparent, Sergeant, Captain Davenport's most recent assignment was a post on my husband's staff at the Pentagon. And the Colonel and I consider him and his husband personal friends."
"Sir." Burke finally stood, started to salute, but at the last minute extended his hand to shake Brett's. CJ could hardly contain his glee. His guess the principal was playing games with the intolerant teacher had proved accurate. It was subtle, but he noticed. The man was outranked and placed on the defensive.
"We seem to have a problem, Mr. Burke. My son was upset yesterday after you accused him of being a distraction and made remarks he felt were homophobic to―"
"I never made any comments against him for being a homosexual! Don't you think I know what's allowed and what's not under school policy?"
"That may be so, but your thoughts on what's allowed or not are irrelevant right now. I'm concerned with your attitude and actions. My husband and I were able to coax CJ into revealing some other incidents. Your antagonism while he tried to teach you how to pronounce his last name. Your insistence he explain in minute detail his homework assignments, doubting his ability to complete them on his own. Your disparaging comments during the Pledge of Allegiance―"
"Your son shows no respect for our country. I've spent most of my adult life serving in the military and I find it distasteful he refuses to utter the words each morning. I've seen men wounded and I've seen men die for our flag. This boy has no idea of the sacrifices many of us have made."
"Tell him about your Purple Heart and your Navy Cross, Papa."
"CJ, please, let me handle this." Brett graced his son with a gentle smile for a moment before stabbing the African-American man with a cold, hard stare. "You see, Mr. Burke, my son's quite aware of what members of the military endure in defense of our country and our beliefs. Those sacrifices are not made on behalf of a piece of cloth, a patriotic song, or the words in the Pledge of Allegiance. They're made on behalf of our ideals. On behalf of our freedoms. Prominent amongst those is freedom of expression. If my son refuses to utter some words because he objects to them, it is his right to do so."
"And what is it you object to, young man?" Burke fidgeted in his seat; he avoided Brett's stare, his eyes fixed on CJ. CJ often complained about having to say the words, "under God," but his father was apparently unwilling to allow the teacher any wiggle room.
"Don't answer that, CJ." The marine was harsh; he pointed a finger at his son, giving him a discrete wink. He didn't raise his voice, but the commanding tone he used was enough to make the sergeant shift his gaze to the father. "The reasons are irrelevant. I fought for my son's right to free speech and I won't allow you or anyone else to interfere with how he wishes to exercise his privilege. You can't force him to say something because you apparently place more value on words than on the meaning behind them."
"It's unpatriotic!"
"That's your opinion, and it's wrong," CJ mumbled.
"You see? The boy shows a complete disregard for―"
"I strongly disagree with you, Sergeant. As a matter of fact, it's dawning on me my son may understand our constitution better than you do. Whatever his issue may be with the Pledge of Allegiance, he doesn't try to force his views on you. Yet that's what you're trying to do. You should be ashamed of yourself."
"I don't have to listen to you question my beliefs or my approach to teaching." The man seemed to have regained his composure and made to stand. "Mrs. Edwards, if there's nothing else…"
"Just two items, Mr. Burke. I've come to know CJ fairly well, and although he's far from perfect, I trust his judgement. He didn't complain to me, which he should have. It might be better if the two of you don't have to deal with each other on a daily basis. I've already spoken with another teacher who's agreed to swap home rooms with you."
"Why should the rest of the class be inconvenienced because of the actions of one student?" Judging by her expression, Burke's challenge didn't sit well with the principal.
"Actually, I don't want to inconvenience students because of the actions of just one teacher. The class will remain in place. I'll be assigning you a new classroom. I'll also be transferring CJ to a different Chemistry class." The woman rose and, raising an eyebrow, stared at her student. "CJ, if something like this ever happens again, you better come talk to me. Captain,"―she added, extending her hand―"thank you for calling and coming to see me. Now if you'll excuse me, Mr. Burke and I have some private matters to discuss."
• • •
"Dads, can I borrow a―"
"Yes, you can." César didn't look at his son; he was busy trying to make his bowtie the same size on both sides of the knot. "Papa took the same ones you've borrowed the last few times out of the safe already."
"What are you talking about?" CJ stared at his father, his face scrunched up in confusion.
"Weren't you going to ask if you could borrow cufflinks and studs?"
"Ummm, no, I wanted to borrow a nice watch."
César turned to glance at CJ and realized the boy was already dressed and wearing a set. "Come here, buddy. Those are nice. Where'd you get them?" He fingered his son's cufflinks, feeling the almost imperceptible ridges of the colorful mosaic inlay work on the black stone background.
"Australia. The little squares and rectangles are all different color opals."
"Silver?"
"White gold. So, the watch?"
"Oh yeah. You know the combination, help yourself. The Piaget would look good with those. But I think one of the Rolexes would look better on someone your age and build. More masculine. Don't take the big gold one though. It's too fucking ostentatious with all those diamonds."
"Why did you buy it if you don't like it?" CJ was already inside the closet, tapping numbers on the keypad. Once the heavy door opened, he slid out a tray with a dozen or so watches on it, studied his choices, and retrieved one of them. "How about this one?" He stuck his arm out to show his father the selected timepiece. A chunky piece of steel with yellow gold links running down the middle of the band and an indigo face and bezel.
"The fancy one was a present to Brett from his dad. Yeah, the Submariner will look good on you. Keep it, neither one of us wear it anymore."
"Yeah? I can keep it? Thanks, I like it." He slipped it on his left wrist, with the numbers facing inwards and turned his forearm to admire it. "Not sure I'll wear it all that often myself. I usually have my Fitbit on."
• • •
"Babe, CJ's not in his room, is he up here?" Brett stood in the doorway, a martini glass in each hand, and a smile on his face. He didn't have his jacket on, leaving the black braces stretched over the fitted white shirt, framing his muscular torso.
César and CJ stared, not saying a word. But it wasn't Brett they were looking at. At least he wasn't who CJ was ogling. Owen stood behind the marine and looked magnificent.
"Fuck, me! Damn, you look hot." CJ stood transfixed, not moving from where he stood next to his father.
"Close your mouth and stop drooling, CJ." César nudged his son with an elbow gaining his attention. "You do look fantastic, buddy. And the Australian flag bowtie is perfect. Nice touch."
"Thanks, César. I was hoping it wouldn't be too much. Yousef surprised me with it when I went to pick up the tux yesterday. I thought it was real nice of him."
"Yousef? At Neiman Marcus?" CJ asked, giving Brett a kiss on the cheek when his father approached and handed César one of the cocktails. "You look nice too, Papa."
Standing in the doorway, Owen watched CJ walk towards him, and accepted a kiss from his friend. Though with the Aussie it was on the lips and a bit longer lasting, which caused him to blush. "Did you wear them?"
"Yeah, check 'em out. Dad liked them. So you bought the tux at Neiman's?"
"Yeah, mate. I did. When you invited me to go with you tonight, I asked JP about hiring a suit. He suggested I buy one since I'd be attending a few formal events a year. He remembered meeting the manager of the men's shop at Neiman Marcus at a dinner here at your house. I came by one day to ask but you were still in classes. Brett gave me his name and number."
"Cool. He picked a nice one. Who's the designer?"
"Label queen!" Brett's comment earned him a head slap from his husband which almost caused him to spill his drink. "Ouch… Bitch!"
Owen smirked and shook his head. "Hugo Boss. Yousef remembers you well. Told me I'd look good in the Armani Collezione but you'd bought that one last year and he didn't want us wearing the same suit. He mentioned he still wants you to have a Tom Ford custom-made one and thinks I should get one too."
"Fuck no, that's over five grand." CJ smiled, fussing with Owen's tie for a moment. "I'm happy with what I have. Very happy."
• • •
"My mates back home are never going to believe I met Sir Bloody Elton and his husband." The two young men followed César and Brett as they attempted to find their table after the pre-banquet reception.
"They will after they see the pictures." CJ was fiddling with his phone. César had taken a picture of them posing with Sir Elton John and David Furnish and returned the device to his son afterwards. "I'll make sure we get some from the official photographer later. But I just texted Liz the one Dad took of us. And I hope you realize the one of them with the two of us is going up in the basement family gallery. Right by the one with JLo from last year's dinner."
"Damn!" Brett glanced at his surroundings as he pulled a chair away from the table César had led them to. "How the heck did we get a spot in the high-rent district? We've never been right in front of the stage in the past."
"Robbie and Aileen told me they'd make sure we had a good place this year." CJ walked with Owen around the table and they introduced themselves to the couple already sitting across from where his dads' had claimed seats for the four of them. "I'll have to find them and say thanks later on," he added once they'd sat.
"Wait a second." César scratched his head, acting confused. "You mean Brett and I contribute a bunch of money to the organization and buy tickets to this shindig every year, but you score primo seats for us? And you engineer this by having lunch with a guy you just met? Something smells fishy."
"Don't be a hater, Dad." CJ patted his father on the shoulder and chuckled. "And it's all your fault. You were the one who suggested Robbie talk to me during the party. And I've done more than have lunch with him. We've traded a few e-mails too. I can't help it if he liked me best."
"Wanker…" Owen looked around to make sure his mild curse had not been heard. "Do me a favor and tell my sister I'll e-mail or Skype her later. I left my phone at home."
"Will do, but she hasn't replied yet. Remember, it's Sunday morning in Australia. She's prolly still sleeping."
Their table filled up and introductions were made while the typical pathetic banquet salads were served―limp lettuce, paper-thin cucumber slices, and dried-out carrot shavings. Owen was quiet as he ate; in between courses he confessed to CJ he was a bit overwhelmed. They'd meandered towards the bar to get cocktails for the dads and the Aussie.
"Why would you feel uncomfortable? Look around, Ozzie. This might be different from sitting around at a pub in Pokolbin, but you fit in here perfectly. You're smart, well-spoken and you look great. Hell, you're one of the hottest studs in the place. The people at our table may not be your mates, but they're all just as friendly. The two women sitting next to Papa are a hoot. They open their mouths and next thing you know they're making us laugh."
"Yeah, but did you see the size of the bloody diamond on the lady who was already sitting down at the table when we first got there? And her husband has one of those watches that's more diamonds than anything else. Plus, I've seen a bunch of famous people I recognize from TV or cinema. I'm not used to this stuff."
"Dude, chill. We're ordering you a double, you're way too sober right now. You need to relax. Forget the famous people, you're gonna meet plenty of them living in Washington. 'Specially going to embassy receptions with JP. I've met a bunch of ambassadors and shit. And as far as the diamonds? They don't mean anything. For all we know, they're fakes." CJ thought of the similar piece of jewelry his father had referred to as gaudy and smiled.
Returning with a martini in each hand, CJ discovered a glass of wine at his place. He gave his parents a questioning look and Brett winked, while César shook his head before bringing his mouth close to his son's ear. "You get one and only one. And you can thank Papa for it. I was ready to stop the waiter from pouring."
While the main course plates were being removed, Robbie Mook appeared at their table. "Is everyone enjoying themselves?"
"Robbie! Dude, you rock, this is a great table. Thank you." CJ had lowered his voice so the other people at the table wouldn't hear the comment about their placement. "Do you remember our neighbor, Owen Liston?"
"Go find Aileen later and thank her. It was her doing. Owen, good to see you again. Of course I remember. Right now, I'd like to borrow CJ so I can introduce him to someone. Brett, César, I'll bring your son back in a bit. Owen, why don't you come with me too? I think you'll find the guy I want your buddy to meet interesting."
Robbie walked them towards the side of the room and behind the curtains serving as a backdrop to the stage. "This is gonna be pretty quick, guys. They're about to start with the program, but I wanted to do it now in case Bill disappears right after his speech."
"Bill? Who―" CJ's question died before he could finish. His eyebrows shot upwards and he gawped when he realized who he was about to meet.
"Mr. President? If I could have a few moments of your time? I'd like you to meet two young men I think you'll be seeing a lot of in the future."
William Jefferson Clinton, the forty-second President of the United States turned his gaze towards Robbie and the two young men standing with him. There was a smile on his face and a twinkle in his blue eyes when he spoke. His well-known gravelly voice and good-ol'-boy charm on display, he extended his hand towards Owen. "Hello there. Bill Clinton."
"Mr… Mr. President, it's a bloody―oops, pardon me, I'm kind of nervous right now. It's an honor to meet you, sir. Owen Liston."
"Nothing to be nervous about, young man. If your spiffy bowtie wasn't sufficient already, that accent's a dead giveaway. Australian?"
"Yes, sir. From a small town in the Hunter Valley. It's a wine growing region north of Sydney."
"I'll have to see if we can visit it next time we're there. I've enjoyed my trips to your country. Most recent one was to Melbourne where I spoke at the International AIDS Conference. It was a tad cold being the middle of July, but the warmth of your compatriots was fantastic as usual."
"Owen recently moved to Washington," Robbie said. "He's in his first year at George Mason Law."
"That's an excellent school," Clinton commented.
"And this young man, Mr. President, is César Marcos Abelló, Jr." Robbie slipped an arm around CJ's shoulders, turning him to face the former leader of the free world. "I met CJ a few months back at a fundraiser for Muriel Bowser at his parent's home in Georgetown."
Clinton chuckled when Robbie introduced CJ. "Your accent needs work, Robbie. I think you just murdered his name. CJ, I'm assuming you're Hispanic?"
"Yes, sir. My grandparents are Cuban. I was born in Miami but I live here in Washington now."
"I love Miami. What a great city. It has such a fantastic mix of people and cultures in it. A very international place. Hill and I have spent a lot of time there. Are you familiar with the Biltmore Hotel in Coral Gables? We always stayed there the times we were lucky enough to escape the White House for a few days."
"I'm very familiar with it, Mr. President. My grandparents live on the other side of the golf course and The Biltmore's where my dads and I stay whenever we go visit."
"CJ's the son of César Abelló and Marine Captain Brett Davenport. I was at their house for the fundraiser I mentioned and they suggested I speak with CJ who has an interest in politics. I'm glad they made that recommendation."
"You've been trolling political events again looking for recruits, Robbie? Davenport. Now that's a name I've not heard in a long time." Clinton stared upwards for a moment, he appeared to be lost in his recollections. He shook his head and looked at CJ once again. "There was a guy from California named Davenport who was a big-shot in the Republican Party quite a few years ago. Sad, sad story, he and his wife perished in a small plane crash. I digress, y'all will have to forgive me."
"That's quite alright, Mr. President, the Davenports were my father's parents."
"Really? Small world. Are your fathers here tonight?"
"Yes, sir. They're huge supporters of HRC and come to this event every year."
"You know something? I love coming to these shindigs. I tell Hill all the time how I get a kick out of her initials and the organization's being the same." Clinton chuckled, placed a hand on CJ's shoulders, and looked him in the eyes. "Listen, we're about to start the speeches but I'd like to meet your fathers. Ask them to stay put when the dance music starts. One of my Secret Service agents will come by your table and tell them where to meet me. You and Owen come back too, okay? We'll take some pictures together."
"Certainly, Mr. President. And thank you."
• • •
"Yes, they are." César sat on the edge of the bed, grinning while removing his shoes. He and Brett had left the younger men in the kitchen talking about the possibility of taking ballroom dancing lessons. CJ was telling the Aussie he danced like a white boy who needed to learn how to move his hips if he was going to salsa with him in the future.
"Huh?"
"I said yes to thinking if the kids are fucking tonight. Isn't that what you always ask me?"
"Asshole…" Brett toed off his formal shoes and started removing his shirt. The bowtie hung untied around his neck and his braces hung limp on the sides of his torso.. The jacket had been discarded upon entering the house and draped over the back of a stool in the kitchen. "I had a great time tonight and I think those two did too. Can you believe the balls on our kid? The son-of-a-bitch's calling a former President by his first name?"
"Yeah, that one's gonna cost us some serious money. I'm guessing Bill and the Clinton Foundation will be approaching us for a donation to help their fight against AIDS."
"We can throw a few thousand their way, their work is definitely worthy. Did you enjoy yourself?"
"Yeah, I did. I had a great time last year too, but I'm glad we won't be having a problem with CJ's date six months from now. José-María was the perfect companion and then turned into a monster. Somehow I don't see Owen doing anything even remotely close."
"That's because all the guy wanted last year was to get in CJ's pants. Ozzie already did that." Brett's smirk and eyebrow wiggle elicited a groan from César.
"Geez! Why do I even bother? You're such a pain in the ass."
"Really? Do I need to use more lube tonight?"
"And what makes you think you're getting lucky tonight?"
"Hey, if my son's getting laid, so should I!"
---
Bill Clinton at the 2014 HRC National Dinner
As usual, my thanks to Mann, Kitt, and Reader1810 for their assistance.
C. A. Hazday
Stories posted in this category are works of fiction. Names, places, characters, events, and incidents are created by the authors' imaginations or are used fictitiously. Any resemblances to actual persons (living or dead), organizations, companies, events, or locales are entirely coincidental. Note: While authors are asked to place warnings on their stories for some moderated content, everyone has different thresholds, and it is your responsibility as a reader to avoid stories or stop reading if something bothers you. 
Story Discussion Topic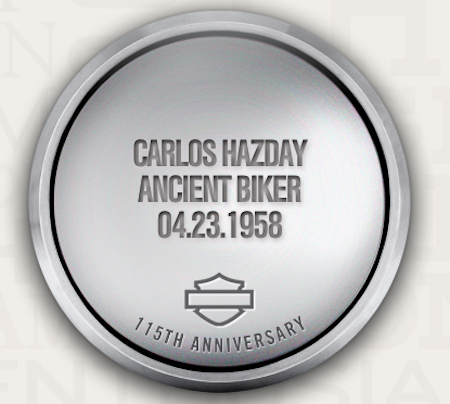 Welcome to the discussion thread for CJ's series. All things CJ are fair game, I simply ask you be respectful of others. I will actively participate in the discussion. Ask questions, speculate about what's coming, or bitch about what happened. We're now open for business!    
You are not currently following this author. Be sure to follow to keep up to date with new stories they post.
Chapter Comments
Newsletter

You probably have a crazy and hectic schedule and find it hard to keep up with everything going on.  We get it, because we feel it too.  Signing up here is a great way to keep in touch and find something relaxing to read when you get a few moments to spare.

Sign Up