Stories posted in this category are works of fiction. Names, places, characters, events, and incidents are created by the authors' imaginations or are used fictitiously. Any resemblances to actual persons (living or dead), organizations, companies, events, or locales are entirely coincidental. Note: While authors are asked to place warnings on their stories for some moderated content, everyone has different thresholds, and it is your responsibility as a reader to avoid stories or stop reading if something bothers you. 
Little Things - 7. Bertie and Cecil
Some language, sexual references and reckless sunbathing.
Bertie lay on his belly. A fish-white belly it was too. His sweet self was buck naked, and his cute butt was turning a cheerful shade of pink. The sun was bitchin' today. He loved to bathe in its dangerous heat.
Watching him, I always liked the fact he wasn't angular; no sharp hips or elbows. I told him a million times he was a comfortable ride.
Of course, he hated the fact he was that way.
Once we were done, I'd pull him close and tell him so. My arms holding his sweat-slicked body—he wasn't just a passenger in our sex, he worked it—and I'd kiss his warm, rough cheek and whisper to him.
"You're so good, Bertie. God, I love fucking you."
Tutting, he'd say in his southern tinted accent, "Making love, Cecil!" He'd turn to look at me, his bright blue eyes alive then. "Course, you're a god damned jackhammer." He'd laugh then. Long and hard.
His laugh spread to me and we'd lay together, our sweat and semen drying on our skin. And one of us would start round two and he'd treat me then to his sweet mouth on my semi-hard cock.
I dragged my thoughts to the present. Present, here on the Sandy Side Nudist Beach.
I sat under a beach umbrella, on a canvas and wood deck chair and willed my male appendage to bloody behave itself while I watched my beautiful partner.
So, he lay there on his brightly coloured beach towel, his rosy backside tempting me.
"Hey, gorgeous. You're getting a bit red there."
Bertie twisted his head around to gaze at me. "I guess I should turn over, so the front matches then." And he did. His belly, white and wobbly lay there before me.
I smiled at him. "Yeah, you'd look like an underdone donut otherwise. Brown on one side only."
"As long as you don't think I'm fat."
I resisted a retort because I knew it bothered him so. I swallowed my smart-ass comment and stared at him. He wasn't perfect, but he was for me. I got up and knelt next to him. "Bertie, I love you. You. Like you are. I wish you could see what I do."
He grinned at me. "I know what I'd like to see."
"What's that?" I was half afraid to ask.
"I'd like to see us in a restaurant with a huge burger and a plate of fries. I'm freakin' hungry!"
I know my errant eyebrow arched then. What? It has a mind of its own!
Bertie rose onto an elbow. "You're judging me!"
Rocking back onto my heels, I brushed the sand off my thighs. "Nope. I'm thinking I could go for a burger with everything, right about now." I stood up. "Let's go to the hotel, shower, and go find the best burger this town has to offer!"
"I think we'd need to get dressed to do that."
I giggled. "Suspect that might be a good idea."
Pulling Bertie to his feet, we collected our things. He toted the towels, while I carried our chairs and the cooler back to the hotel.
~~~
You get used to being naked. Here, everyone was. Fit, fat, thin, tall, short, handsome, beautiful, or no; it doesn't matter after the first day. Suddenly, we are all just people. Okay, okay, yes, I did like to have a sly gawp and compare. I'm a man, and I'm gay, it's like an unwritten rule. You look and you smirk, or turn quickly away to hide the truth from the 'hung like a horse' guy. But in truth, it doesn't mean anything.
Coming here was Bertie's idea. I wanted to go on a driving holiday. He had other ideas.
"Cec, I think we should go there. It's different." He handed me a glossy brochure with no nudes on the front. They were carefully pictured on the inside … with not too much showing. But it was obvious.
I gazed at it. Opened it, and read the descriptions and the list of things to do. I peered up at Bertie. "Really? You want to spend our week off here?"
"Yes, look at the beach. The hotel is all these great little beach houses. It looks amazing." Bertie perched on the sofa across from me. His eyes glowed.
I sat in silence for a moment. "You know it's a nudist place, right? Like we cannot wear clothes."
"Yes, I know. No clothes."
"Bertie, you don't like to be around me naked. How will you be comfortable? Enjoy yourself?" I had visions of him hiding indoors under the blankets.
"You think I'm too fat. You're ashamed of being seen with me!"
I let myself breathe for a moment. "I'm not sure why you say that to me all the time. I've never said anything like that to you. You feel bad about yourself, I don't."
Tears filled his eyes. I knew his weight was a huge issue in his life.
"I am too fat."
My mouth opened and closed several times. "Honestly, you are not fat. What size waist? Thirty-six?"
"I wobble."
"Jesus, a little bit." Then I said this, "I could take over the cooking. We could try and eat a bit—"
He was on his feet in a flash. "So, I am too fat and a shitty cook of unhealthy garbage now?"
Oh no. What have I done? "Bertie, no. It's not what I mean. Look, you are not too fat and you are a great cook. I'm sorry, I didn't mean to make it sound like that."
He'd glared at me, tossed his head and stomped out of the living room.
~~~ 
Now, I sat in our cute hotel beach house waiting for him to come out of the shower. He hated to shower together. Even under the guise of saving water!
He came out of the bathroom, a typical white hotel towel around his waist. A thrown-together turban around his head. He was smiling.
"I got a bit of sun on the front." He rubbed his turban-covered noggin.
"You did. You look good." I stopped on my way to shower to kiss him. I stood back for a moment. "It's so weird to see you covered up."
Bertie blinked at me and looked down. "Yeah, I guess so. I like being naked more than I thought I would." He held my gaze for a moment. "You know, Cec, I feel less fat and weird here, than I do out there in the real world."
I drew him into my arms then and held him tight. "You're not weird. You're you. And you're handsome and sexy, in or out of clothes." I released him and took a step back. "Maybe you feel that because there's just no hiding here. Here we are all the same."
"Hmm. Maybe."
I had hoped to dress and leave the resort and go eat somewhere outside, but …. "Bertie how about we forget about clothes and eat in the hotel's restaurant? Would you like to do that?"
"No, Cec. Let's get dressed. Go out and eat. Take a walk around the town. See what's what."
I could see he meant what he was saying. "Okay, if you're sure. I'll clean up and we can go."
It felt odd being dressed in clothes. We left the little beach house and walked to the parking lot. Bertie had chosen things that fit him well. It drove me crazy when he tried to fit his thirty-sixish inch waist into size thirty-fours that had fit him as a teenager.
 ~~~
I remember we'd been at the store once early in our relationship, and he'd come out of the fitting room. He looked like a sausage that had been cinched in the middle.
"Umm, Albert, those look a bit small for you." I'd been younger and much more stupid then. So, I didn't know better at the time. "Maybe a bigger size would … help?"
"Are you saying I'm fat?"
"No, I'm just saying the clothes don't fit you too well. Wouldn't you rather be comfortable?"
"In old man's pants?"
You can see how I've learned to be cagey. "Old man's? No, young man's stuff that just fits your body better. Let me find some things for you. I'll bring them back for you to try on. Is that okay?"
I left him muttering to himself.
I did some of my own muttering while I gathered a few shirts, jeans and chinos and returned to him. I knocked on the fitting room door. He opened it and accepted the pile of clothes. He hung them on the hooks and gave me the rejected things.
Turning back to the new items, he gasped and raised a pair of jeans. "What do you think I am? These are those stretch jeans. I'm not preggers you know! God. People will think I'm just some pathetic old fag who can't control his body and now has to wear stretch jeans."
"You're not remotely old." I prayed for patience and then smiled at him. "Have you ever even tried them on?"
"No! Oh my God, why would I ever?"
I shrugged. "Let's just pretend you buy them. One morning you, let's say, on a whim, put them on and go out. Are you going to stop people in the street to tell them you are wearing elasticized jeans?"
"Cecil, you're being an idiot now. Why would I do that?"
"Honestly, I don't know but you're acting as if you will. Do you think people will take enough interest to stop you, grab the material and tug on it to see if it's elastic or regular denim?" I glared at him and leaned in and hissed, "Just try them on. I only want you to be comfortable and happy. That's all!"
"Fine!"
"Great, fine!" I pulled the door closed and took back the unwanted clothes. When I returned his door was open and he was dressed in stretch jeans. I grinned.
"So, what do you think?"
He turned to me then and happiness filled his eyes. "Do these come in other colours too?"
~~~
We found a good-looking restaurant; each ordered a burger with fries and a beer. We ate with relish. The food was excellent.
Bertie leaned back and sipped his beer. "That was super."
"It was."
The waiter came and cleared away our empty plates. "Do you want anything else, guys?"
I replied to him, "We will but can we have ten minutes before we order?"
"How about you order now, and I'll wait for ten before putting it in?"
"That works. We'll each have a coffee and a chocolate brownie sundae."
The waiter tapped his little tablet. "Okay two coffees and one sundae or two?"
"Yeah, that's one sundae each," I answered. Bertie would have killed for one of his own, but would have told the waiter we'd share because that would look better to the world. I could see the relief on his face.
"Great. Thanks. I'll input that in the next ten minutes. Cheers, guys!"
Bertie smiled and said cheers in return. Once the waiter was out of earshot he said, "He's cute and nice."
"He is."
We sat in silence for a moment. Bertie restarted our conversation.
"Cec … there's something I've been thinking about."
His tone of voice made me look up. Suddenly, I felt a bit ill. "What's that?"
"I'll be thirty-eight soon. Not getting younger."
"None of us are, babe. What's on your mind, Bertie?"
"I've been thinking about getting some surgery."
What?
"Why? Are you ill? What haven't you told me?" I reached across the table for his hand. "What's wrong?"
"Me. I'm fat and out of shape. Some liposuction and maybe some pec implants."
I dropped his hand and sat back. Things like, no and you don't need that, flashed through my head. I put my hands over my mouth.
"You think it's the easy way out." He looked so sad.
"Bertie, please listen. I know you're unhappy with your body. I also know that me telling you, you're great as you are, isn't helping. I don't think surgery will make you happy in the long run. Can we see your doctor about other options first?"
"You'd go with me?"
I reached again for his hand and pulled on him. "Yes. I'll go with you. I'll go to the gym with you. Stick with you the whole way. Whatever we need to do."
He looked surprised. "You'd do all of that for me?"
"Jesus, Bertie, I'll do anything for you. I love you."
The waiter arrived then, not meaning to interrupt. He brought coffee and desserts which he placed before us. His smile was genuine and he said, "Enjoy guys. There's no rush."
"Thank you," I said and nodded at the young man. I turned my attention back to Bertie.
He was staring at the beautiful mess of brownie, ice cream, whipped cream and chocolate sauce. With a finger, he pushed it away.
I pushed it back. "Don't be afraid of food. Enjoy one of these once in a while. There is nothing wrong with it."
Those blue eyes pleaded with me. "It's why I'm fat."
"You're not fat. We are all of us different."
"You're thin."
"Yeah, I'm lucky that way. But let's both go for a check-up and see what we need to work on, okay?" I smiled at him. "Let's have our dessert and take a walk."
He ate his sundae and seemed to relax a little bit. I paid our waiter and left him a nice tip.
We left the restaurant. The evening was cooler but warm enough to not need a jacket. We walked side-by-side and I reached for and held Bertie's hand. He looked at me with wide eyes.
I gazed back at him, knowing what he was thinking. "It's fine. We aren't hurting anyone." I squeezed his hand.
He returned the pressure. "Okay."
We walked by a few people, some looked, and most didn't. We stopped to look in a pet store window.
"The birds are nice aren't they, Cec?"
"Yes, they are. Maybe we should get a pet."
"Maybe." Bertie tugged me away and we walked on.
He stopped again and we looked in the window of the store before us. "I'd like to get a pet but first, I think … I think I'd like to ask you if you'd like to get married? If you'd marry someone like me?"
I heard the words and closed my eyes briefly. Reaching for his shoulders, I turned him to face me. "Yes, Albert David Caruthers, I will marry you. Anytime. Anywhere." Heedless of the world around us, I kissed him gently. "And let's get one thing straight, baby. There is no one else in the world like you."
As I write this I am listening to Bertie singing with Lemon and Lime, our pair of budgerigars. Tonight is our last night as an unmarried couple.
I cannot wait for tomorrow.
The end
Hope you enjoyed this little slice of life piece. Appreciate your comments and thoughts should you like to share them. Thanks to @mollyhousemouse and @Wayne Gray for their editing and reading skills.
Copyright © 2017 Mikiesboy; All Rights Reserved.
4

20
Stories posted in this category are works of fiction. Names, places, characters, events, and incidents are created by the authors' imaginations or are used fictitiously. Any resemblances to actual persons (living or dead), organizations, companies, events, or locales are entirely coincidental. Note: While authors are asked to place warnings on their stories for some moderated content, everyone has different thresholds, and it is your responsibility as a reader to avoid stories or stop reading if something bothers you. 
Story Discussion Topic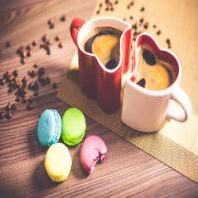 Open Club · 57 members · Last active
A fan club for Mikiesboy to chat about his stories as well as home to the Drop In Centre Chat Topic
---
You are not currently following this story. Be sure to follow to keep up to date with new chapters.
Chapter Comments
Newsletter

Want to keep up to date with all our latest news and information?

Sign Up