If you enjoyed what you have read, please leave a reaction and/or comment for the author!
Northern Exposure - 6. Chapter 6
August 1800
The Admiralty, London
Granger stared at the box curiously, wondering what Spencer would reveal, and wondering what it would mean for his new mission. "This came to us from Lord Elgin. I was of a mind to send it over to you, but after I had mentioned it to Caroline, I felt it was important to give it to you personally, and explain the circumstances."
"As I currently do not have a ship to command, and we were talking about my future plans, my curiosity is certainly aroused, since it is unlikely that you will have a vessel in there," Granger joked, to hide that he was dying to know what was in that box.
"This will have an impact on your plans for a longer term than that," Spencer said cryptically, and handed Granger the box. The lettering on it was clearly Arabic, which raised his suspicions and put him on guard. He opened the box and found a letter; Granger recognized the handwriting as belonging to Elgin. He took out the letter, and that revealed the item in the box. It was a chelengk, similar to the one worn by Nelson on his hat, but it was perhaps larger and gaudier. Nelson's chelengk consisted solely of diamonds, while this one was adorned by mostly diamonds, but also had some rubies integrated as well. Spencer watched him patiently, and Granger detected him hiding a smile, even as he read the letter.
June, 1800
Topkapi Palace
Constantinople
My dear Lord Granger,
I am tasked by his Imperial Majesty Sultan Selim III, Sovereign of The Sublime House of Osman, Sultan of Sultans, Khan of the Khans to convey to you this chelengk as a sign of His Imperial Majesty's friendship and esteem. I would note that the chelengk usually only contains diamonds, but this one also has rubies, which has meaning in the Ottoman world, symbolizing friendship. His Imperial Majesty has also been pleased to award you the Order of the Crescent, making you only the second recipient of this chivalric order, which was largely created to reward Lord Nelson after the victory at the Nile.
I received your report on your actions off Oran, and conveyed that information to His Imperial Majesty. His Imperial Majesty was most dismayed to hear of your treatment by his vassals, a course of action which His Most Imperial Majesty has assured me is inconsistent with his wishes and with his good relations with His Britannic Majesty. I can also share with you that His Imperial Majesty was even more disturbed to discover that the two ships of the line present at that encounter were ships of His Imperial Majesty's fleet, and that indicated collusion within His Imperial Majesty's Navy with the Oranian attack. As you might imagine, there has been an extensive investigation into the matter, one that has already cost not a few naval officers their heads.
Perhaps even more important to Your Lordship should be this news, that His Imperial Majesty has decreed the deposition of Osman Bey, the ruler of Oran. Formally, this makes Osman Bey an enemy of the rest of the Ottoman Empire. It will probably have no immediate practical effect, but it is all but a death sentence on the Bey, and one that will probably be implemented by surreptitious means in the near future.
While I am sorry your assignment to take me to Constantinople gave arise to such an opportunity for the Bey to attack you, I am hoping that the news that you have gained the friendship of the Sultan, and that the Bey will probably not be around much longer to cause you problems, will be welcome, as will this lovely chelengk and the Order of the Crescent, which, as you wear them, will remind you of those two facts.
Sincerely,
Elgin
Granger put the letter down and looked at the chelengk, and for all his vaunted stoicism and reserves, he was unable to stop a sneer of disdain from spreading across his face. It was an incredibly gaudy bauble, flashy in a way that even his Collar was not. Not only that, it was designed to draw attention to the wearer, which was something Granger certainly did not want. He did not want to wear ostentatious and tacky ornaments. And perhaps worst of all, it was considerably more ornate that Nelson's chelengk. If he were to wear this in Nelson's company, it was quite possible that his publicity-sensitive superior would be offended to have a lesser award.
He lifted the chelengk and found the Order of the Crescent below it. It was a lozenge-shaped silver radiant star, embroidered in silver thread on an azure background with a star and crescent in the center, and a red ribbon, to be worn with the crescent to the star's left. It was less hideous than the chelengk, but not by much, and if he wore it, it would, in combination with his star from his Order of the Bath, all but cover his chest.

Nelson, wearing his chelengk (in his hat) and his Order of the Crescent.
His thoughts were interrupted by Spencer's laughter. Granger initially gave the First Lord a horrible look, which only made him laugh harder. "I am sorry, Granger, but I can think of no one else who would appreciate such an award less than you."
Granger smiled at that, since at least Spencer understood how tasteless this chelengk was and even more, was aware that Granger was sensible enough not to like it. "With the exception of yourself, sir."
"Perhaps," Spencer allowed.
"You wanted to give this to me in person, so you could see how horrified I was, sir?" Granger challenged.
"That is most perceptive of you," Spencer said, laughing some more. "There is some good news."
"Sir?"
"I had occasion to discuss this situation with the Duke of Norfolk, who as you know is the Earl Marshal, and His Grace said that while he had secured His Majesty's permission for you to receive the orders, he had not approached His Majesty for permission for you to display them," Spencer said.
"So you are suggesting, sir, that I can send the Sultan a glowing letter of thanks for these gifts, then lock them safely away in my safe, and not feel the need to wear them?" Granger asked.
"I would think so, unless you are sent to the Mediterranean, in which case I would think that if you have to interact with Ottoman officials, you could pull them out and display them," Spencer said.
"Thank you, sir, for your guidance," Granger said genuinely.
"I think your chelengk is more ostentatious than Nelson's," Spencer noted.
"That was on my mind, sir, and I certainly wouldn't want to offend him by appearing to upstage him," Granger said.
"A wise concern," Spencer agreed.
"It would seem, sir, that with His Imperial Majesty's gifts to me, and his order deposing the Bey of Oran, he has made my continued service in the Mediterranean much more feasible," Granger said hopefully.
"I would have no objection to sending you there in the future, but that is not where you are going this time," Spencer said, changing the subject. "This time, your destination is the Baltic."
"Cold weather, ice, and shoal waters, I fear, sir," Granger said, as he pondered the challenges rumored to be paramount in that body of water.
"Yes, and the ice will be our greatest concern, since the Baltic may begin freezing as early as October, in the northern regions, but most likely in November. By December, it would be unwise to try and enter the Gulf of Finland," Spencer said. That was the route to St. Petersburg. Granger was thankful that Caroline told him where he was going, since he'd been able to look at some maps and familiarize himself with the basic geography of the place.
"I am a bit confused, sir, since I am going to the Baltic, but I do not have a ship," Granger said with a smile. "I am hoping you are not planning for me to use balloons."
"I have not yet added balloons to my repertoire, so I must instead find a ship for you. Valiant is ideal for this mission, since she has the scantlings of a battleship and 24-pounders, but she has a shallower draft," Spencer said.
"That is true, sir," Granger said. "She drafts at least five feet less than a common-class 74, but only a few feet more than a standard frigate."
"It has been suggested that Valiant would be capable of holding her own against a Russian battleship," Spencer said. Granger wondered who his source was on that statement, since it was a stretch. There were a number of reasons that a Russian ship of the line would be a formidable opponent, not the least of which was that the elevated position of the upper deck guns of a ship of the line would possibly be able to pour a deadly fire onto Valiant's forecastle and quarterdeck. "Russian ships are poorly constructed and poorly manned."
"I have not encountered those vessels, so I can't personally speak to that, but I will of course trust Your Lordship's opinion," Granger said, and probably didn't hide his skepticism all that well. "In any event, I am not currently in command of Valiant."
"We sent out a message to recall Valiant some time back, and I have learned that she has been sighted off Portsmouth, heading up Channel," Spencer said. "I would expect that she'll make Sheerness within the next two days."
"Then that makes using Valiant feasible, sir," Granger grinned. He had felt as if part of him had been forcibly removed, having Valiant taken away from him, so it would be almost as if he were healed when he was able to return to her.
"Indeed," Spencer said. "You'll receive orders to assume command as soon as possible."
"Thank you, sir," Granger said genuinely. "What will happen to Captain Calvert?"
Spencer could have been annoyed with that question, but he knew that Granger and Calvert were good friends, so he humored Granger. "He is to be given the Cleopatre," Spencer said. Granger wracked his brain to recall details of that vessel.
"If I am not mistaken, she is a former French ship designed by Sané," Granger mused.
"She is, and a sister to the Aurore," Spencer added, referring to the frigate Travers had commanded and died in.
"Let us hope Captain Calvert has better luck with Cleopatre, sir," Granger said somberly.
"That will be largely up to him," Spencer said. "He took Lieutenant Gatling with him when he transferred to Valiant. You can retain him, or we can sent him over to Cleopatre." Granger stared temptation squarely in the face as he weighed that option, since this was his opportunity to separate Calvert and Gatling, but in the end, he could not do anything so cruel. He and Calvert had largely worked through their issues, and he decided that if Gatling made Calvert happy, he should stay with him.
"Lieutenant Gatling is an excellent officer, but I would not want to prevent him from taking advantage of a new opportunity, and I would not want to remove from Captain Calvert an officer whom he knows and has confidence in, sir," Granger said.
"Then I have a few changes to make in Valiant's wardroom," Spencer said. "I am prepared to offer you a suitable bribe for your cooperation."
Granger laughed. "Sir, I will try to avoid being too rapacious in demanding informal compensation."
"I am not certain if you have ever had the opportunity to meet Lieutenant Edward Grenfell," Spencer said.
"I have not, sir, but the name sounds familiar," Granger said.
"He is related to the Cornish Grenfells, who made a fortune in tin and copper mining and have parlayed that into a financial and political force," Spencer said. "Edward's destiny is purportedly to serve in the Navy." Granger's first impression was of wealthy merchants who had made their money and were now working toward gentrifying their family, and sending a younger son off to join the Navy was a popular way of doing it. It was not unusual, and was much the same thing that Llewellyn's father had done.
"I have not encountered any of the Grenfells, sir," Granger said honestly. Spencer didn't respond to that, which told Granger that the Grenfells weren't moving in the same circles that he and Spencer were.
"Lieutenant Grenfell was serving aboard the Sceptre last year when she foundered at the Cape of Good Hope," Spencer said. "Her commander, Captain Edwards, perished in the sinking, as did 350 men of her crew. Lieutenant Grenfell is the only surviving officer."
"Do they know how she foundered, sir?" Granger asked, wondering if it was ineptitude involved.
"Her main anchor cable parted, followed by the secondary cable," Spencer said. "She had evidently taken all visible precautions for the storm that killed her, sending down her topmasts and the like. The court martial exonerated Captain Edwards and his officers." Granger decided they would likely do that anyway, but kept his thoughts on that to himself.
"Sir, you seem a bit apprehensive about Mr. Grenfell, as if there is some reason I would object to his posting to Valiant," Granger said, trying to figure out what Spencer was worried about.
"Prior to Sceptre's sinking, Captain Edwards had requested that Lieutenant Grenfell be transferred. Grenfell was the chief gunnery officer on board Sceptre, and the two had extensive disagreements, disagreements which Edwards felt bordered on insubordination," Spencer said.
"So you are posting him to Valiant, hoping that perhaps Captain Edwards was being overly sensitive or a bit unreasonable, and that Lieutenant Grenfell is not truly the mutinous sort?" Granger asked with a smile.
"That was my intention," Spencer says. "I think that Mr. Grenfell is a bit more forward-thinking and innovative than Captain Edwards could stomach, while you are much more receptive to new ideas."
"That attitude has most definitely been to my benefit," Granger responded. "I am thinking of our iron water tanks, which according to Mr. Hornblower give Valiant all but a fulcrum to keep her stable, and I am thinking of the iron braces for her knees, which give her strength beyond her years, sir."
"Exactly," Spencer agreed. "I also know that you will be sensitive to the political ramifications, in that I can hardly leave Grenfell on the beach without offending his powerful family. They are agitating quite fervently for him to have a chance to prove himself after Sceptre's loss, and what they would see as Edwards' slanderous attacks on him."
"I understand, sir," Granger said, since that same patronage chain is what lifted him to an early posting as a lieutenant, and to his command of Intrepid. "And now, having so gracefully acceded to Your Lordship's wishes, I was led to believe there was a bribe of sorts involved?"
Spencer chuckled. "I am aware that your father is quite fond of Lord Kingsdale, and that you have made him one of your protégés. I am willing to see him confirmed in his rank as lieutenant, providing he passes the examination."
Granger smiled. "I think that will be a most effective bribe, sir. He is an exceptional young man, and both my father and I consider him to be all but part of our family."
"Excellent," Spencer said, happy to have those issues out of the way. "I would like to give you an opportunity to get settled in to Valiant and to meet with Daventry, and then I would like to review your mission with you. That meeting should be between just the two of us."
"Of course, sir," Granger said. "You seem concerned about something."
"You will be in a tough position, in that you will be bound to do as Daventry asks," Spencer said. "The government has all but demanded that you be given this assignment because it is important, and because you and Daventry make such a good team."
"I think they are right, begging your pardon sir," Granger said, mindful of the confidence that Spencer and the government had placed in him.
"At the same time, I want you to know that if he asks you to do something that truly taxes your honor and you refuse, I will try to support you," Spencer said. "I say this to you so you will know that you have options if you get backed into a corner."
"Sir, I have a good relationship with Lord Daventry, and we are usually able to agree on a course of action, but I appreciate your words, most importantly because of the confidence you place in me," Granger said sincerely. Spencer was telling him he would go to the mat for Granger, and Granger knew that if he did that because Granger was opposed to Daventry, it would be a spectacular battle, one that he would be unlikely to emerge from unscathed.
"You will have to dodge angry Danes, Swedes, and Russians, and if that fails, you may have to fight them," Spencer said.
"I will have to develop a procedure to deal with that, sir," Granger said, making a mental note to think about such a meeting. He wondered how he would know that a Russian, Swede, or Dane was hostile before their guns began to fire.
"I will have our diplomatic brethren give us some guidance," Spencer promised.
"Hopefully that will be useful, sir," Granger joked, an oblique jab at their diplomatic colleagues.
"Hopefully," Spencer agreed, and then got very serious. "I want to impress upon you that the government considers the success of this mission more important than the safety of Valiant."
"Sir?" Granger asked, for clarity.
"If Valiant must be sacrificed, or you must be removed from her, in order to achieve your mission, then that is what you must do," Spencer said firmly. "Normal naval protocols must bend or break if it means keeping us from all-out war with the northern powers."
"Sir, I am to sacrifice the lives of my officers and men?" Granger asked.
"If that is what is required," Spencer snapped, and then relented. "I am confident that, even if you are overpowered, you have the sense to make sure there is no unnecessary loss of life."
"I understand, sir," Granger said, even though he wasn't quite sure that he did.
"I will have your orders to resume command of Valiant sent over to you at Portland Place," Spencer said, ending their meeting. "We will talk again soon."
"Thank you, sir," Granger said. He left the Admiralty and found Roberts waiting for him.
"I chose to wait for you, my lord, since the secretary said you were still with His Lordship," Roberts said.
"That was a wise way to save the fare to hire a cab to Portland Place," Granger teased. They walked out of the Admiralty to find a considerable crowd waiting for Granger.
"The additional cost may have made the journey much easier, my lord," Roberts said.
"Unfortunately, I do not have such an option," Granger said sadly, an emotion that was genuine. They worked their way to Granger's carriage with the help of a squad of marines and entered, then the footmen managed to get enough room for the horses to move the vehicle forward, and ultimately away from the crowds.
"I hope you will not be offended, my lord, but I have been ordered to sail on the morning tide, and I fear that means our visit must be, of necessity, quite short," Roberts said apologetically.
"I am quite aware of the exigencies of the service, Captain," Granger said. "How is it with you?"
"I am quite well, my lord," Roberts said. "I was hoping I could take a moment of your time to talk about Mr. Gatling." He was clearly uncomfortable broaching this topic.
"You have my full attention," Granger said.
"My lord, I know that Mr. Gatling had served with you aboard Bacchante, and I have been worried that you will think poorly of me for not taking him with me when I was first given a command," Roberts said. Roberts was clearly worried that Gatling had slandered him, and his purpose was very clear. Roberts was trying to make sure that Granger was still in his corner, still his friend, and would still be supportive of him.
"I have learned not to interfere in romantic relationships between two people, and I have also learned not to judge those people for their purported foibles without hearing of them first hand," Granger said with a smile. "I must admit, though, to being quite surprised by that turn of events."
"Yes, my lord," Roberts said. "I am assuming Gatling told you that I ran off with another."
"I think it is less important what he said, than what you say," Granger said firmly, unwilling to betray any confidences.
"Of course, my lord, but just so you know, that wasn't the reason," Roberts said. "What was a wonderful relationship between me and Mr. Gatling when we were aboard Belvidera became increasingly confining after we left her. It was as if I had married, and now my life was not my own."
"Mr. Gatling was that overbearing?" Granger asked, surprised.
"I would say, rather, that he was very possessive. It was as if I could not engage in lighthearted, slightly flirtatious behavior with another without him becoming enraged," Roberts said.
"I did not realize he was such a jealous person," Granger mused.
"Indeed, my lord, and I was unwilling to be encumbered by that when taking up my first command. I was determined to be successful, and I felt that he would have hindered rather than helped me," Roberts said. So evidently the kind of devotion that Calvert thrived on was almost a prison for Roberts.
"From all accounts, you have been quite successful," Granger said, as he touched Roberts' epaulet. "I understand how you feel."
"Thank you, my lord," Roberts said, with evident relief. "I must return to Rattlesnake, but if you will send me your correspondence, I will be happy to deliver it to your brother."
"I will do so," Granger said. "In the meantime, I will have my coach take you to the jetty so you can find your way back to your ship."
"Thank you, my lord," Roberts said. The coach stopped in Portland Place and Granger alit smoothly, and then gave the coachman directions to take Roberts to his boat. Internally, he wondered if he had truly done Calvert any favors by letting him retain Gatling as one of his officers.
Cheevers greeted him in his formal way, followed up by Winkler, who was more cloying, but Granger was able to disengage from them easily enough and escape to the library, where he could think without interruption. He mulled over his mission, and then he let his mind drift to Roberts, Gatling, and Calvert, but there was only so much introspection he could do. He spurred himself into action, and drafted a note to his parents, alerting them that he had a reliable messenger to take letters to Bertie, then sat down to draft a lengthy letter to his middle brother. It was late when he was done and he dispatched a messenger to take their letters down to Rattlesnake, and then to India.
August 1800
Portland Place, London
London was boring in August, with so many people out of town. Cavendish was either in Weymouth or Brighton, visiting the King or the Prince of Wales, so obviously his sovereign and future sovereign were both gone, and that meant that most of the court would be with them. He could go to Brooks or Almack's and socialize, or he could perhaps visit the pleasure gardens at Vauxhall or Ranelagh.
He was saved from that decision when Daventry arrived, ushered into his study by Cheevers. "George, how wonderful to see you!"
"It is good to see you as well!" Granger said, and stood up to greet his friend. Daventry looked as terrific as he always did, with his sleek black suit with its gold braiding. "I arrived in London, and met with Spencer yesterday."
"I'm sorry I wasn't here to talk to you before you met with him, but I have just returned from Brighton."
"And how was His Royal Highness?"
"Self-absorbed and petulant, as usual," Daventry said with a frown. "But I was able to use duty as an excuse to take my leave of him."
"You were less than forthright when dealing with your future sovereign?" Granger teased.
"As one must inevitably be with Prinny," Daventry said. "Did Spencer tell you of my plan to have you shuttle me to St. Petersburg?" Daventry asked in his playful way.
"He did, and I really am disappointed that you could not pick a more temperate venue to visit in the winter," Granger responded, feigning a snit.
"That is why I asked for you and your ship," Daventry said. "I have vivid memories of the warmth generated from your stove."
"Well it appears as if my ship will return in time to be of service, so that will definitely be an added bonus," Granger said. "Valiant was sighted off Portsmouth a few days back, and should be in Sheerness any day now."
"That is good news, since we will not have much time before we must leave," Daventry said.
"Perhaps you will tell me why you are going to St. Petersburg," Granger said. "While your diplomatic skills are undoubtedly superb, that is certainly not your primary vocation."
"I think I am quite diplomatic," Daventry said, pretending to pout, but he recognized that Granger was being quite serious. "There must be a way to find a rapprochement with Russia. They are the key to this League of Armed Neutrality the Northern powers have put together. Sweden and Denmark are following Russia's lead more out of fear than genuine willingness, and they are largely inconsequential when unraveling this problem."
"Both Sweden and Denmark have substantial fleets," Granger noted.
"But they will not use them unless the Russians do," Daventry said. "If the Russians stand down, then so will those countries."
"My understanding of Russia is that it is quite autocratic, so when we refer to what Russia wants, we are more specifically referring to what the Tsar wants, if I am not mistaken," Granger noted.
"You are not mistaken, and your perception is quite accurate," Daventry said. "So I must figure out a way to persuade the Tsar to see reason."
"Is not Tsar Paul all but insane?" Granger asked.
"He is eccentric," Daventry allowed, although Granger suspected that his guess was more accurate.
"And you feel you can reason with him, whereas Lord Whitworth could not?" Granger challenged. Before Daventry could respond with some meaningless rambling, Granger stopped him. "I want to know what your plan is."
"You are sometimes most difficult to deal with," Daventry said, mildly annoyed. "I am confident that I will be able to reason with the Tsar. I am just not sure if Paul will be the Tsar I will reason with."
"You are contemplating a palace coup in St. Petersburg?" Granger asked, thoroughly shocked.
"I am considering all of my options, but that is certainly one of them, and if that were to happen, the coup would not be led by me, but by the considerable number of people who are unhappy with Paul," Daventry said.
"I see," Granger said. Daventry would be there to support such an effort against Paul, and would probably have some tools at his disposal that were more tangible than moral support, such as money.
"George, I want you to go on this mission with me, but I do not want you to take this assignment if you have issues with the tasks we will have to accomplish," Daventry said earnestly.
"I did not say I had issues with any of this, but I do want to be aware of what is going on, and I appreciate the fact that I am being allowed some time to contemplate and grapple with what our job may fully entail."
"Well the good news is that, as there is no love lost between the Russians and the Turks, you will not have to wear your new baubles on this trip," Daventry teased.
"Of course you would know about that," Granger said, unable to hide his annoyance, which made Daventry laugh.
"I think of your admiral, and how he would walk on flames for some of these prizes handed out by remote monarchs," Daventry said, referring to Nelson. "Yet here you are, plotting to sequester such prized badges away so you won't look like a carnival barker."
"Appearances are important," Granger said.
"Yet those awards are most visible displays of your achievements," Daventry countered.
"Perhaps I shall loan them to you, then you can attempt to make them appear fashionable," Granger said.
"I do not think that is possible, although Lord Nelson evidently does not agree with me," Daventry said.
"When did you plan to leave for the Baltic?" Granger asked.
"I have met with Lord Whitworth at length, and we are both most anxious to get started. You will find that Valiant will be reprovisioned with indecent speed, and I would expect that we would be at sea within a fortnight," Daventry said.
Granger drafted a note to Caroline, letting her know what his plans were, then went out carousing with Daventry.
Copyright © 2017 Mark Arbour; All Rights Reserved.
If you enjoyed what you have read, please leave a reaction and/or comment for the author!
Story Discussion Topic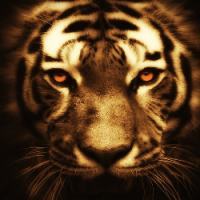 Open Club · 139 members · Last active
A fan club for Mark Arbour to chat about his stories
---
Chapter Comments