Join For Free and Get Notified of New Chapters!

Are you enjoying a great story and want to get an alert or email when a new chapter is posted? Join now for free and follow your favorite stories and authors!  You can even choose to get daily or weekly digest emails instead of getting flooded with an email for each story you follow. 

 

When asked for help by his alpha, Brandon Holstrom stepped forward to heed the call. Even though it would mean leaving behind everyone he knew and walk into the unknown of a foreign country, he still agreed. Part of a rare breed who run towards a fire instead of away. Based on the media reports he'd seen, Brandon could only guess what awaits him on the other side of the Pacific Ocean.
I would like to thank Carlos Hazday for lighting the spark to this as well as his wonderful editing. And to my husband for fanning the flames to make sure I completed this story. Finally, Backwoods Boy for giving this the final edit and polish. Without the three of you, this never would have come to fruition.
This is a work of fiction set in the real world around real world events.
Names, characters, places, and incidents are products of the author's imagination or are used fictitiously
Any other resemblance to actual events, locales, or persons, living or dead, is coincidental.
Copyright © 2021 WolfM; All Rights Reserved.
Author

02/22/2021

(Updated: 06/07/2021)

66,828 Words
58,087 Views
541 Comments
Story Recommendations (22 members)
Action Packed

20

Addictive/Pacing

16

Characters

21

Chills

1

Cliffhanger

9

Compelling

3

Feel-Good

2

Humor

2

Smoldering

13

Tearjerker

3

Unique

17

World Building

13
---
8

23
Story Cover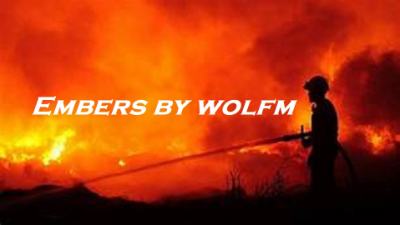 User Feedback
Newsletter

You probably have a crazy and hectic schedule and find it hard to keep up with everything going on.  We get it, because we feel it too.  Signing up here is a great way to keep in touch and find something relaxing to read when you get a few moments to spare.

Sign Up