Join For Free and Get Notified of New Chapters!

Are you enjoying a great story and want to get an alert or email when a new chapter is posted? Join now for free and follow your favorite stories and authors!  You can even choose to get daily or weekly digest emails instead of getting flooded with an email for each story you follow. 

 
Hunter has plans and reasons. Get the hell out of Park Terrace, power through college to get to New York City where he can be himself - because there is nothing and no one to tie him down, unless you could coming back to visit the parents. New York City would bring the romance he loves so much, maybe even one of those 'hate them at first sight and grudgingly learn to love them' type stories.
No. Those are too much work.
Image used with permission. If you like the model you can see more on Instagram @Chriswalshthestar
Copyright © 2021 Dabeagle; All Rights Reserved.
Classic Author

07/18/2021

(Updated: 10/17/2021)

69,943 Words
44,928 Views
175 Comments
Story Recommendations (21 members)
Action Packed

6

Addictive/Pacing

16

Characters

20

Chills

0

Cliffhanger

3

Compelling

1

Feel-Good

2

Humor

2

Smoldering

11

Tearjerker

6

Unique

16

World Building

8
---
10

19
Story Cover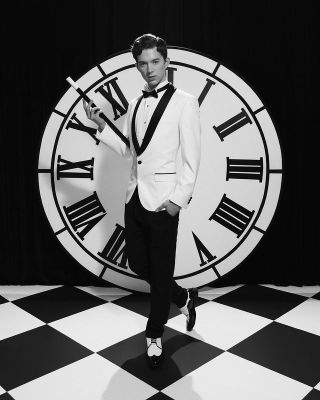 User Feedback
Newsletter

You probably have a crazy and hectic schedule and find it hard to keep up with everything going on.  We get it, because we feel it too.  Signing up here is a great way to keep in touch and find something relaxing to read when you get a few moments to spare.

Sign Up