Stories posted in this category are works of fiction. Names, places, characters, events, and incidents are created by the authors' imaginations or are used fictitiously. Any resemblances to actual persons (living or dead), organizations, companies, events, or locales are entirely coincidental. Note: While authors are asked to place warnings on their stories for some moderated content, everyone has different thresholds, and it is your responsibility as a reader to avoid stories or stop reading if something bothers you. 
Sidewinder - 13. Chapter 13 Polecat
James 1:3-4
Let perseverance finish its work, so you may be mature and complete, not lacking anything.
Hebrews 10:32
But remember the former days, when, after being enlightened, you endured a great conflict of suffering.
                                                                                                                                                                                  *****
Polecat
Boone drifted up from sleep to find Coy was still against him, but sometime during the night their positions had reversed and he was the one doing the holding. Not thinking about what might come when the man awoke, he enjoyed the moment as he happily dozed. He was startled when Coy sat up shortly after— abruptly dislodging his arm before he turned to face him.
"We slept way later than usual," he said as he ran his hands over his face and through his hair, his eyes squinting at the sun.
"Looks like," Boone said, unsure how to handle this new situation they found themselves in. "I slept like a bear in a den."
Coy cleared his throat as he eyed him with sudden concern. "No more dreams?"
"Not that I remember, no."
"Good. That's good. I slept deep too. My brain's all fuzzy, but I haven't felt this rested in a coon's age. Guess I'll start breakfast… warm up the rest of the grouse. My clothes should be dry enough to put on." He stood up quickly with his back to Boone, and adjusted the front of his longjohns.
Boone fought not to chuckle, figuring Coy was in the same state he was. "I'll check on Blue and the horses and give them a handful of oats. They're deserving of it."
They each went their separate ways, intent on getting the day started and their journey underway. The animals were in clear view and all four were dozing in the new sun's warmth. After feeding them a small amount of oats, he walked over to the bushes and unbuttoned, relieved his cock had gone down and that he and Coy had avoided any real awkwardness.
Boots scuffed the dirt behind him, announcing his friend's presence. "Thanks for last night… for the cozying. Guess I sounded sort of silly." Boone glanced sideways and noticed a red tinge to his tanned face. Planting his feet next to him, Coy, now fully dressed, unbuttoned as well, and matching streams soon sparkled in the sunlight.
"No need for thanks, and you're weren't silly at all. Nothing wrong with what we did, and it was good for me too… waking up with warm feet is a treat. This valley's a heck of a lot colder at night than our old camp. Takes some getting used to."
"Should have set up the tent."
"We can do that tonight."
"Yep, probably should. So we ride straight north from here and stay close to the river?" Coy asked, changing the subject.
"Until it veers back west. That's when we ride to the northeast and pick up the trail that goes to Larkspur. Supposed to be a proper road for wagons and such. "
"Should be easy going… unless there's a storm. Reckon your nightmares are done with?"
Boone buttoned up before he answered. "Can't hardly say, but I surely hope so."
"Guess you'll know soon enough."
Boone hadn't a notion what to expect since waking, but Coy being talkative was a surprise—a welcomed one. "Yep… but I reckon a good sleep is a good sign. Makes the day look a whole bunch better."
"Sure does."
The afternoon sun was hot. It had been a pleasant day of traveling so far, though. The trees on this side of the river had become even taller—and farther apart—and there'd been no bushwhacking to do. Now they were on some open grassland and there was no shade to be had. They'd just done some strenuous, uphill work, and the horses needed the break of the reasonably flat land. Wouldn't be long before they'd have to take them to the river for a drink.
A few miles further, the grassland was behind them, and they were heading downward into another wooded section, this time a dense one. Coy, having eagerly taken on the role of leader since they set out that morning, spoke up. "See that trail?" He was pointing at an opening to their left.
"Think it's a game trail?"
"Yep—I see animal sign. Should lead down to the water if luck's on our side."
"Good place for a break if we can get down there."
"What I was thinking." Coy grinned, relaxed and happy looking… far different from the previous night.
Which was why Boone noticed the difference in the man once they'd given the animals a drink and let them graze in a small meadow.
They were sitting on a grass-covered mound, chewing hardtack and the last of their bitter cheese when Coy finally came out with what was on his mind. "Boone?"
"Yep."
"Will didn't kill Wes and Lee just for the gold. I mean… he might have done… but not entirely, I don't think." The look that followed his words was both sad and earnest, and he certainly had Boone's attention.
"That so?" he asked as he thought about what Coy could be meaning. "What other reason would there be? Think he wanted Blue for hisself?" he asked serious-like.
Coy raised his eyebrows, and then realized Boone was teasing. "No, that weren't it," he answered with a shaky voice and a fleeting smile. "I've been pondering it over and over in my head, and I don't like to speak ill of the dead, especially my own brother, but…."
"But what?"
Coy frowned, and took his time answering. "This weighs heavy on me, Boone. After we talked… before… ah… last night, I mean… I feel you should know what I'm thinking because…."
Boone waited once again for Coy to spit it out, but all he did was fidget. Finally, he coaxed him to speak. "What's got you fretting, Coy? Why else would Will do what he did? Do you think they knew something about the other killing?"
"No… that's not it either. It's because… well… I know he didn't like the way they were."
"The way they… oh, you mean—"
"He said some things, some godawful things," Coy blurted out. "Said one time they didn't deserve to live among decent folks… that even animals didn't fornicate the way they did. It was… after he heard noises coming from their tent."
Thrown for a loop, Boone tried not to show it. "I guess it shouldn't surprise me he'd say those things, but go on."
"He was pretty worked up, complaining he shouldn't have to listen to one of them being cornholed. He was plumb loco about it, and I had a heck of a time settling him down. He said he was of a good mind to go back and shoot up the tent with them in it… said they were evil. He had his gun pulled and was waving it around with his face full to the brim with hate… and I swear I was ready to shoot him if I had to."
Boone, picturing the scene, believed Coy would have done his best to protect those men, and might have gotten killed in the process. "Lord Jesus. He called them evil? Weren't nobody meaner or more evil than he was."
"Yep, he surely was acting meaner than a polecat. At the time, I figured he was sending me another one of his messages—that he would never actually do something like that—he just wanted to scare me. But, he shoved me to the ground when I tried to calm him down—pointed his gun right at my head with the muzzle pushing the side of my eye so hard I thought it was going to pop out. Told me if he ever heard those kind of noises coming from our tent, he'd shoot us both dead where we lay. It was the worst I ever saw his eyes. Said I better swear I weren't like you."
Boone saw the shame on his face, and felt pity for his friend. Of course he would swear he wasn't like him, and had not a thing to feel ashamed for, but he did have every right in the world to be angry. Boone now had plenty of that for his own. "Damn lucky that gun didn't go off. He had no right to do that to his own brother. No right at all."
Coy blew out a long breath and continued. "It wasn't the first he warned me—or the last—and it wasn't the only time he talked bad about Wes and Lee, but this time was different, Boone, much as I pretended it weren't. I'm pretty sure now he meant what he said about killing them that night, and about us. I mean, he did kill them not so long after. He didn't believe we had a right to live if… if we ever fornicated."
Boone noticed the 'we' again, but cold anger and a sick feeling in the pit of his stomach had his attention at that moment. He'd heard others talk the same throughout his life—the nasty jokes and judgements—and he recollected the damage it does to a fellow's feelings about hisself, and the effect it surely had on Coy.
How many years had he felt less than other men… that his desires were an affliction to be buried? If Coy was one who had a choice, he'd be more likely to take an easier path, and Boone wouldn't blame him for it. "So those good men might have died just for loving one another. Wouldn't be the first time. You can bet on that."
Coy nodded, looking lost. "He had it out for them—pretended they were his friends—but I should have known better after that night. Could be he followed them to kill them, and saw them go to their hiding spot. Might have been luck he got their gold. I shoulda warned them he might ambush them… shoulda told them what he said. They could have been on their guard."
"Weren't your fault what happened, Coy, no matter what the reason. Might just be he followed them for their gold and then killed them cause they cottoned on to him. Sherriff Willard told us those old boys knew Will was a sidewinder, and it's hard to guard against someone who don't come at you from the front, but they knew darn well he wasn't to be trusted."
"Still…lots of time to think on the trail… and it makes me feel plenty guilty about keeping stuff to myself, especially with having their gold."
"That's cause you're a decent man, but Will was the one who did wrong, not you. Where was I when Will threatened you with the gun?"
"Hunting. You packed in that deer the next morning. I was worried you'd show up and hear him."
Of course Will would pick a time he wasn't there. "Why would you worry about that?" Boone asked, curious at the sudden and genuine pain on his friend's face.
"Cause he might have shot you. You know how he would get."
"Yep, sure do, but I wasn't scared of him… and if I had known…." The rest went unsaid. Will was dead and gone, and Coy had suffered enough.
"I know that, and I know you're a faster draw, but he could have caught you unawares, and if you'd seen he had a gun to my head, you might not have been mindful for your own safety," Coy said, his head lowered. "That's the reason I punched you in the tent. I was sure Will was looking for a reason to shoot you, and I sure as heck wasn't going to give him one. Never should have got carried away when I wasn't even sure, especially with him around."
'Wasn't even sure' echoed in his head. Boone waited for Coy to look at him, but he didn't. "Did Wes and Lee hear him ranting? You'd think they would have, if he carried on in such a way."
"Don't think so. I heard a rabbit scream across the river, and was over checking my snares in the brush when he came sloshing across, calling my name. I knew when he didn't take his boots off that he'd been slugging back whiskey." He finally met Boone's gaze, and the pain was still there. "I'm sorry, Boone."
"For what?"
"For being a coward… for not being able to know what I want and…." His voice trailed off, and not for the first time. It was hard for him to say the words, and Boone understood.
"I got an idea the kind of stuff you're thinking on, and it's something you have to figure out for yourself. It's not easy feeling like I do… being who I am, and if I had a choice for something different, I might take it."
"You would?"
"I think I might… but see, I don't have no choice. Took a while to learn that, but I don't fret about it no more. I ain't no better or worse than other men, and I'm going to have a good life just as I am. I for sure believe that."
"You've always been a brave man, Boone Dixon."
"No more than you are, and it's not about being brave for me. It's about accepting the Lord didn't just make some of me—he made all of me, plain and simple."
They rode for the rest of the afternoon, staying close to the river. Talk had petered out back at their resting spot, and Boone spent a bunch of his riding time wondering if Coy was soon going to go off on his own after their journey ended. They'd known each other five years, through a lot of trying situations, and while he knew Coy cared about him, he was pretty sure he didn't see them being a couple like Wes and Lee had been.
He'd take the friendship, if that's all it was, but wasn't so sure Coy could. Boone mixed him up… he'd come to be sure of it, so he made a promise to himself not to influence the man. It would be a mistake to push him down a path he wasn't made for.
But as certain he was, it was still damn confusing. The pain he'd seen on Coy's face earlier had come from deep feelings—that was plain—and it was still there, lurking in the quiet between them. Coy was more open than he'd ever been, and by sharing his thoughts on Will's hatred for men like him, he'd let Boone know another reason he couldn't return his love. That was the truth of it, yet the man had kissed him and cried for him, and needed his closeness last night. It was confounding.
They made their way back to the river with the sun setting on the horizon, and worked quickly at setting up camp. Coy was still quiet as he unsaddled his two charges and set about building a fire. All four animals rolled at once on the grassy bank, and after a long day of riding, Boone was tempted to do the same. Daisy always seemed to get a kick out of him rolling when she did. Instead, though, he headed for the river to wash up. Before he had a chance to disturb the water, he saw a good-sized trout in the shallows, and managed to get his hand underneath and tickle it. He crowed after tossing it up on the bank, and Coy came running.
"Now ain't that a pretty sight. Nice big one."
"I ain't as good at tickling as you, but I'm getting better. I caught him, you cook him."
"That's a deal I won't argue," Coy said with a happy grin. It was as welcome a sight as the fat fish flopping about.
It was dark by the time supper was ready. "Nothing like fresh-caught trout," Boone said to break the quiet.
"That's the truth. It's been a while." Again, the silence took over, and it stayed that way until they were done eating. "Been a long day," Coy said with a tired sigh.
"Yep. Thought we were setting up the tent tonight? Fog's rolling in, and it's gonna be another chilly one."
"We can still unpack it if you want. We got a late start, but maybe we should have made camp earlier."
Boone tried to meet Coy's shifting gaze, and saw his exhaustion. When something was on your mind it could wear a fellow out. "Up to you. I'm plumb tuckered."
"Me too… we could just…."
"Just what?"
Coy cleared his throat. "We could cozy up again… if you want to?"
Boone smiled his agreement, feeling sorry for his friend's turmoil. "Be a lot easier than putting up the tent in the dark."
Coy returned his smile, suddenly looking less tired. "Sure would."
A few minutes later, they were in the same position as the previous night, warm as toast in the damp fog which was fast surrounding them. Coy has his arm wrapped around Boone again, and he was as close as close could be, obviously contented to be back in this situation. Boone let out a long breath as Coy's breathing settled into sleep. He was content too, even though he knew the danger. Yep… he was playing with fire, but wasn't about to complain at being held by the man of his dreams, even if it was bound to end.
*
There were two things you didn't want to be called in The Old West. Our sidewinder proves to be a polecat as well, his stench still permeating Coy and Boone's lives. Do you feel discouraged... encouraged... pity for either man... are you enjoying the journey? Please share your thoughts if you can. Cheers!
Copyright © 2020 Headstall; All Rights Reserved.
42

44
Stories posted in this category are works of fiction. Names, places, characters, events, and incidents are created by the authors' imaginations or are used fictitiously. Any resemblances to actual persons (living or dead), organizations, companies, events, or locales are entirely coincidental. Note: While authors are asked to place warnings on their stories for some moderated content, everyone has different thresholds, and it is your responsibility as a reader to avoid stories or stop reading if something bothers you. 
Story Discussion Topic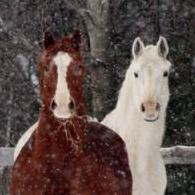 Open Club · 121 members · Last active
A fan club for Headstall to chat about his stories as well as home to CoTT House of Cards Chat Topic
---
You are not currently following this author. Be sure to follow to keep up to date with new stories they post.
Chapter Comments
Newsletter

Want to keep up to date with all our latest news and information?

Sign Up