Stories posted in this category are works of fiction. Names, places, characters, events, and incidents are created by the authors' imaginations or are used fictitiously. Any resemblances to actual persons (living or dead), organizations, companies, events, or locales are entirely coincidental. Note: While authors are asked to place warnings on their stories for some moderated content, everyone has different thresholds, and it is your responsibility as a reader to avoid stories or stop reading if something bothers you. 
Morningstar: The Malaise - 32. Chapter 32 Game Changer
Fresh eyes... and perfect matches....
Morningstar: The Malaise
Chapter 32
"So, which house do you think Warren will pick?" Kellar's breath had slowed to normal.
Tobyn snorted, and then giggled. "It was hilarious watching them. Warren apparently likes the one with the pretty red shutters and the front porch. As if." Tobyn rolled his eyes. "But it is close to Tilly, and it's close to us, so all kidding aside, it suits them both. I think Warren does like the idea of being near his kid brother, and Adelin knows that."
"Kid brother? Yeah, I guess I am… doesn't seem like it though. I think you're right about it being the one they'll choose. Personally, I liked the log one with the shingled peaks, and I could tell Warren did too, but it was only a two bedroom. The red and white house is kind of big for the two of them, but I heard Adelin say twice that she loved it was a four bedroom, and that's it's been empty way too long. I suspect we'll be uncles a few times over."
"I'd like that." Tobyn twisted from his back to his side and snuggled up to him on the big bed. Kellar's right arm pulled him close.
"Me too. And, I expect you might have your own kid brother… or sister… someday… maybe even soon."
"Do you really think soon?"
"Yeah, I can see it happening. There'd be no reason to hold off. Don't you think your mom is looking younger?"
"For sure. She is young by shifter standards… our original standards."
"We're going to get those back. We have three pairs now, a fourth on the way, and who knows how many more we'll find in the next few days." Kellar's eyes were travelling around the bigger bedroom as they talked. It was a great master, and the ensuite was even nicer than the main bathroom. "I like our house; it's perfect. No more keeping the good room to yourself."
Tobyn raised his head and grinned. "I wouldn't think of it. I'm glad you feel that way, but I would move if you ever wanted to."
"I'll never want to. Unless we need more room for kids."
"Kids?" Tobyn sat halfway-up and studied Kellar's face.
"Yeah, why not? We can adopt if the opportunity ever presents itself. I know you love kids, and so do I… well, from what little I know of them."
"You're not kidding, are you? Wow. That would be awesome, and you would be an amazing dad. I would love to have kids someday. Two boys who could share the same room would be nice."
"So we wouldn't have to move?"
Tobyn tweaked Kellar's nipple causing him to yelp. "No, that's not why. I always wanted a brother growing up. Sometimes, it got a little lonely with Mom always working. I'm not complaining because I couldn't have asked for a better mother, but a brother to share things with would have been great."
Kellar stretched upward and planted a kiss on his mate's soft lips. "Okay, two boys it is."
He received another tweak at his words.
"Ow. What was that for?" He was confused at Tobyn's earnest expression.
"For jinxing us."
"What are you talking about?"
"Don't say 'two boys it is,' cause that's like saying we wouldn't want two girls, or a boy and a girl." Tobyn looked indignant, and Kellar laughed, a little incredulously.
"Hey, you're the one who said 'two boys' in the first place."
"Yes, but I only said it would be nice. I wasn't putting in an order like you just did." Tobyn hesitated. "I sound stupid, don't I?"
Kellar chuckled as he stared into eyes that always thrilled him. "No, you don't. You're just letting me know how much it means to you. It's never stupid when it's how you feel. So, okay, we're letting the earth mother know here and now, we will take whoever she might see fit to bless us with. Is that better?"
"Much." Tobyn sighed as he resumed his position against Kellar. "You're right. It does mean a lot to me. I would love to have kids one day, but only with you. Lot of childless couples want kids, though."
"Doesn't mean it won't happen for us."
"I know. I have faith in the earth mother… she likes us." He sighed again, and soon, so did Kellar.
"Yes, she's proven that a few times. I have faith too." He pulled Tobyn closer still, and drew in his calming scent.
They were wearing the afterglow of their earlier session, and Kellar could still taste his mate's essence. It was something he would always savor, of that he had no doubt.
"I was thinking."
"Oh oh." Kellar waited for the expected punishment to his nipple but it didn't come.
"I'm being serious."
"Okay, what's going on in that pretty little head of yours?" This time he did have reason to cry out.
"You're pushing it, mountain man."
"Ow. I promise I'll be good. You already made them tender when you chewed on them."
"You complaining?"
"Uh uh. No way… loved it." Kellar wondered why Tobyn wasn't looking at him. "So, what are you thinking about?"
"About how patient you've been with me… not just with the sex thing, but, yeah, mostly the sex thing."
"Tobyn? Do you think it bothers me? I've never been happier in my whole life, and every time we connect, it's perfect. I'm in no hurry, trust me. Take all the time you need. I'm still floating from what we just did."
"Well, maybe I'm in a hurry."
"Really?"
"Yeah," he mumbled, and Kellar could see the blood flushing his neck and cheek. "I… your fingers… I wanted to feel them inside of me. I really wanted you to push them in."
"Why didn't you say so?" Kellar sat partway up this time, willing the suddenly shy man to look at him.
Tobyn did, once he raised up as well, leaning against the slats of the rustic headboard. He groaned, and then smiled sheepishly. "You know me. I had to think about it first… and besides, I wasn't prepared."
"Are you prepared now?"
Tobyn opened his mouth to speak, and then closed it. "No, I don't mean mentally prepared… yeah, in that way, I am. I meant… you know… the other stuff. Being clean inside…."
"Oh." Kellar could feel himself turning red. "Sorry, I wasn't thinking. Of course that's what you meant."
"You know about that part, right?"
"Yeah, sort of. I guess I should learn more about it." He gave Tobyn a little grin.
"Not much to learn about cleaning. You use a bag of warm water with a nozzle on it and squeeze the water inside and hold it for a minute and let it out. You do that a few times, until just clear water comes out, shower, and that's it." Tobyn looked down at his hands when he was done.
"Do you have something like that?"
Tobyn's head came back up and he nodded. "Something like it. I improvised."
"Improvised?"
"Yup," he said, looking proud of himself. "Necessity is the mother of invention."
"Sweet. Okay, I'm ready. Let's do this."
Tobyn started to chuckle, and it soon turned to laughter. "Not now, mister romantic." He continued chuckling as he moved closer and kissed his grinning mate on the neck.
Kellar pulled him over so they were in their regular sleep position. "Why not? Do you need to think some more?" Kellar was enjoying this.
"Nope. Thinking's all done." The smile slipped from his face. "I want our first time to be in your bed, in your cabin. It's where we first got to know one another, and where you let me know you were attracted to me. It's where I woke up to you holding me for the first time; I'm sorry it took me a while to get here."
Kellar gave him a gentle squeeze. "No apologies necessary… ever, okay? I wouldn't change a thing. So are you ready to go?"
"Go where?"
"The cabin. I bet we can get there in under four hours if you drive."
Tobyn lifted to head to peer at Kellar. "Are you serious?"
"Nah, just yanking your chain, unless you want to, then yes, I am serious." He should have known nipple punishment was coming. "Ouch!"
Tobyn ignored his protest. "I was thinking we could leave tomorrow afternoon. I know you want to be there for Warren on his first official day, so I thought we could take off around three or so if that's alright with you? We'd get there around seven so we could go for a nice run, and then…."
"And then… what?"
"Shut up." Tobyn laughed when Kellar's hands immediately covered his chest in a protective gesture.
"Sounds perfect to me, baby. We can leave earlier if you want?"
"Baby? You've never called me that, or anything other than my name."
"Sorry, I was caught up…."
"No apology necessary, ever. I like it. I like it a lot."
"Good. I would have called you mister romantic, but apparently, that's me," he said, smirking. "But, it does fit you. Your reasons for our first time being at the cabin make me happy. I love the way you think so don't ever be sorry for it. I really did get me a romantic one."
"Who'd have thought, eh?"
"I never had any doubt," Kellar lied as he rolled his eyes at his mate.
Tobyn's response was to stick out his tongue before snuggling closer, kissing the closest nipple with tenderness. "It doesn't matter now because I figured it out. I love you so much, my mountain man."
"We figured it out, my mate. I love you too, and I thank the earth mother every day for her wisdom in choosing you for me."
"Got me a romantic one too," Tobyn whispered across his chest.
"What can I say, baby. We're a perfect match."
"We decided last night we're going to head out this afternoon, Mom, after Kellar checks in with Warren. We want to make sure he knows we're there for him, and that he's comfortable in the house by himself."
"Oh, he'll be fine with the way Adelin dotes on him… Tilly too. He walked out of here stuffed to the brim this morning. Adelin was practically force-feeding him. He won't even know you two are gone," she said with a wry smile.
"Yeah, she did the same thing last night at supper," Kellar said, pushing his empty plate away. "She'll have that gaunt look gone in no time, and Warren doesn't seem to be complaining."
"Why would he? Doesn't every man liked to be coddled?" Elinor asked with a grin.
"Yes," they both replied at the same time, locking humor-filled eyes for a few seconds before returning their attention to Elinor.
"You boys look so much in love. It does my heart good."
"We look that way because we are, Mom," Tobyn spoke for them both.
"So, how come you're leaving this afternoon? I thought the plan was to visit Vega pack tomorrow?"
Tobyn flushed, and Kellar fidgeted. "It was, but we decided to cut the trip into sections. We're going to spend the night at Kellar's cabin, and head out in the morning. It'll make for a shorter drive so…."
If Elinor noticed the change in her son, she never let on, and Kellar took the opportunity to wink at his mate. "Denver says it'll be another five hours from my place. One hour south, two hours west, and then two more, northwest. If we leave in the morning we'll get there at a good time, and we won't be so worn out from driving."
"Sounds like a smart way to do it. Don't forget the letters of introduction Denver and I prepared. You never know… they might come in handy." Elinor looked toward the front door of the lodge for about the tenth time. "I guess Denver isn't going to make it for lunch. He said he might have to replace some of the hydraulic lines on the front-end loader over at the farmyard, and the guys couldn't wait for it. I wonder how Warren is doing all by himself at the garage."
"Give him a car to work on and he's happy. He's always been into them, so he'll be fine. He really wants to impress Denver too."
"He doesn't need to worry about that; Denver told me he liked 'the kid.' If you guys are finished, let's go back to my office for those letters."
"But you haven't eaten anything, Mom?"
"No, dear. I'll wait a little longer for Denver. We can have a little lunch in my office if he can make it."
Tobyn smiled knowingly at Kellar. "Okay, I'm done, and my mate's plate is cleaned off. This big guy will have to eat again in a couple of hours, though."
"Hey!"
Tobyn raised one eyebrow, and Kellar chuckled. "Okay, maybe something small at that diner on the highway."
Kellar's phone buzzed as Tobyn was reading the introductions from Denver and Elinor. "Hey, Warren, how's it going?"
"Fuck, Kellar, not good… not good at all. I'm freaking out here."
Kellar looked at the other two people in the office. The panic he heard in his brother's voice must have translated to his face judging by their expressions. "What's going on?"
"I don't know what to do. Adelin's working at the store down the road. What if… fuck, Kellar… Reznick was here!"
"Reznick? What do you mean he was there?" He put the phone on speaker as Tobyn moved closer.
"I mean, the fucker was here… spark plug… he had a bad spark plug, and I was here by myself."
"Warren, calm down. Adelin will be looked after. We'll find someone to go get her… she's just helping out, right?"
They all heard Warren sigh. "Okay, I'm calm now. Yeah, you're right… I know she'll be safe. He drove off in the other direction."
"So how do you know it was him? Are you certain?"
"I knew the minute I saw the truck. It's exactly like you described, but he paid with Visa debit. I told him the swiper was tricky so I had to do it. His name is on the card—Milovaj Reznick—he has to be the nephew you heard in the woods."
"He knows where we are," Elinor said as she sat down in her chair. Her face had drained of color.
"Elinor?"
"Yes, Warren, it's me. You're on speaker. So, he's gone now?"
"Yes, ma'am."
"Maybe it was just a coincidence, and he doesn't realize it was a pack business?"
"No, he knows. I'm positive of it, and I'm pretty sure I know how he can tell a shifter from a human. Look, I'm sorry. I have to go get Adelin. I can't seem to think… I need to see her. Elinor, is it all right if I lock up for a few minutes and bring her back here? I need to test something before I explain what I'm talking about."
Elinor had gotten over her initial shock. Everyone there understood what Warren was feeling. "Go get your mate, dear, and come straight to my office. I'll call Denver and let him know. There are no customers there now, I take it?"
"No, ma'am. I'll be there as quick as I can."
Kellar's mind raced as he looked at mother and son. "I'm going to wait outside." Just how close was this Reznick? Had they led him here somehow? His wolf had gone into battle mode.
"I'll join you." Tobyn followed his mate through the door.
"Me too," Elinor said. She was right behind them. Kellar heard her stop at the front office and give an order for all members to be contacted and warned a known hunter was in the area. No one was to shift until further notice, and no one was to be out alone, anywhere.
Kellar had already learned the network was fast and efficient, and every shifter would soon be on their guard. He couldn't imagine a hunter would come into the compound. They didn't operate that way. No, if Warren was correct, Reznick would try to pick them off one at a time.
It was a long twenty minutes before Kellar spotted his Dodge coming up the road. Ingram and Maynard had come by briefly, and left again to make sure all security measures were being followed, and that allowed an anxious Elinor to relax as they waited. Ingram, of course, had headed for the marina while Maynard had peeled off towards the farm division. Morningstar was essentially on lockdown.
When Warren pulled up to the lodge, he parked on a slant and hurried up the steps with Adelin right behind him. Despite his preoccupied mind, Kellar couldn't help noticing how healthy the girl looked.
"I was right, Kellar," he exclaimed is a breathless voice. "I've figured out how a hunter knows when a shifter is near, and it has nothing to do with smell."
"Let's go in my office, Warren, and you can explain. We'll draw a crowd out here."
The four followed Elinor, Warren practically bouncing with excitement now that he had his mate within sight. "So, it's the silver," he said enthusiastically once the door had closed.
"Start from the beginning." Kellar wanted to believe him, but he had some doubts. Warren was reasonably bright, but he had never been an Einstein, and it was hard to imagine he could figure out much in a short visit.
"Okay. So, I suspected it was him right away because of that old camo-painted truck, but I kept my cool. He's a big ugly ape, like you said he might be, but he came across as a nice guy. He was talkative, but I knew what his questions were all about when he asked where the good hunting was in the area. Said he was looking to bag a buck.
"I told him I didn't know much about hunting, and then he asked me if I'd heard of any predators like wolves being sighted, because their presence usually meant deer were around. It was a good thing my head was under the hood when he asked that… I mean, I can bullshit with the best of them, but his question made me think of what he would do to Adelin if he ever found her." His expression turned fearful, until his mate wrapped an arm around his waist, and that settled him down.
"I didn't look at him. I said I haven't heard of any sightings of wolves or bears, but I heard someone talk about seeing a mountain lion in the area. Like I said, I can BS all over the place. You have to when you're an addict."
Kellar took in the fleeting shame that washed over the man. "That was another life. At least it was good for something," he said with compassion.
"Yeah, I guess it was because there were a few times I was close to losing it… but I didn't."
"So what makes you think he knew our garage was a shifter business?"
"It was so obvious, ma'am. He was yapping away to me and I was looking right at him, asking about the truck, and all of a sudden he stopped. I mean, everything about him changed. He got this hard look in his eyes, and I thought I must have said something wrong at first, but then he turned his attention to the shop door. That's when I noticed his hand was pressed against his chest. He had this round silver medallion on a piece of rawhide around his neck… I noticed it when he leaned over the fender across from me while I was changing out the spark plug. It had this weird pattern on it… some kind of foreign writing, with symbols. Anyway, it got really awkward so I kept my eye on him and finished up. It's like he forgot I was there. A minute or so later the door opened, and some shifter from the farm division came in and introduced himself as Charles… tall fucker… oh, sorry, ladies."
"Don't worry about it. Keep going," Elinor encouraged him.
"Okay, so he, Charles, said Denver needed a tool and since he was busy as hell, he sent him and said to tell 'the new guy' it was all right. I told him sure … to go ahead and take it. I wanted him to get out as quick as possible. I was freaking because Reznick had opened his passenger door and was standing there. There was no doubt in my mind he had a gun close to him.
"So Charles grabbed the extra-long ratchet extender and left, and then that ape kind of went back to normal. He asked me if I knew many people around there, and I said no, it was my first day working at the garage so I didn't really know anyone. When I got the feeling he might be getting suspicious, I told him I'd moved up from Toronto a couple of weeks earlier to get away from drugs, and that I keep to myself. I'm sure the way I look backed that up because he seemed to relax again. I said I hoped I didn't get in trouble for letting that guy take the tool and he laughed... said maybe I should look for another job. Even though he laughed, it felt like a warning.
"I was so relieved when he started up the engine and it wasn't missing anymore. That is one big-ass engine… I was surprised we had the right plug in stock. That's when I took his debit card, so I could check the name. I don't even know if I charged him the right amount, but I just wanted him out of there before Denver or someone else came in.
"Thankfully, he was in a hurry to leave because I don't know how much longer I could have kept it up. All I could think of was Adelin's safety, but I watched him drive north. If he had turned south I would have gone straight to the store to get you," he said to his mate, earning him a quick kiss.
"So, he drove by our entrance. He saw our sign, and the name might be a further tipoff to an experienced hunter," Elinor said, looking very uneasy. "Maybe we should consider changing our name… at least the sign."
Kellar was deep in thought, and didn't pay much attention until Tobyn reacted.
"No way, Mom. We've let fear rule us long enough. I know I did, but no more. It wouldn't do any good now anyway, and no one is going to make us go back to being afraid of going out in the world. It's what made the packs deteriorate to damn near extinction. For all we know, a lot of them are already. We need to fight these bastards. He knows we're here, and we know he's here."
"I think Tobyn is right, Elinor, but we are getting sidetracked. Warren? What about the silver?"
"Yeah, so it really stuck out that he kept his hand on that medallion the whole time, and then when Charles came in, I just knew he somehow felt the shifter coming. I mean, his eyes were glued to the door. I thought about how silver affects you guys, from the collar story and the traps, and that made me wonder if it worked in reverse… that shifters affected silver. Kellar, remember my eighteenth birthday, when Mom and Dad gave me that silver cross and I was pissed? They sent me to my room for the rest of my birthday?"
"Oh, yeah. I thought it looked good on you. You threw a hissy fit because you wanted some video game."
"No, I wanted a controller for my xbox. I already had six damn crosses, but when I made the mistake of saying that, Mom said the new cross was special because it was pure silver."
"That's right… I remember now. What about it?"
"I still have that cross, and another one, in my knapsack. To be honest, the only reason I never pawned them was because I thought I'd lost them, but it turns out they fell through a hole in the pocket of a coat my mom dropped off for me while I was in rehab. You know… to make it look like she cared," he said with a bitterness Kellar understood. "I felt them in the bottom of the lining. Remember when I said I had to check something and then I would explain?"
Kellar nodded.
"Yeah, so I held that cross in my hand when I picked up Adelin… and, it's really faint, but it pulses."
Kellar looked from his brother to Tobyn to Elinor. "Holy crap. If what you're saying is true… are you sure you're not imagining it, Warren?"
"No way. But get this. The sterling silver one doesn't. Only the pure silver one reacts. Look." Warren reached into his pocket. "See… I have it in my hand right now, and yup, there it goes. It's pulsing."
Tobyn was the first to respond. "How is that possible? Kellar?"
"How is it possible that silver prevents us from shifting? I don't have the answer, but it must have to do with our makeup. There are all kinds of metals in the human body, and, for example, too much or too little iron can be harmful to humans."
"I guess that makes sense, kinda. So, we have proof now that a human can sense us through silver? Wow. But… old Reznick didn't have a necklace or a ring, did he?
Kellar shook his head.
"Why wouldn't he have had one… if he did…?" Tobyn suddenly looked ill.
"Tobyn, I don't think it tells them how many shifters are around, does it, Warren?"
"Nope. It pulses the same now as when there was just Adelin near it."
"I got it," Kellar blurted out. "The walking stick. There were three metal inlays spaced along the top of it where his hand would be. Those had to be pure silver. I never noticed because it was so grimy. I thought it was some kind of weapon, like a club, but maybe it had two purposes?"
"That's right; those rings of metal were spaced so no matter where his hand was, it would be touching them, and they had some carving on them too. Maybe it was the same as the medallion's carvings?"
"Like religious relics? Could be. Reznick was certainly a fanatic."
Elinor spoke up, interrupting their conversation. "I'm sorry, but how does this help us? We know how they can tell we're near, but what can we do about it? It doesn't really change anything. Am I wrong?"
"Good question, Elinor. I think we first need to figure out why the sterling silver doesn't pulse. That might be the key." Kellar sat for a minute, and all was quiet. "Can I use your computer?"
"Help yourself." Elinor moved from her chair and Kellar took her place, with Tobyn pulling a chair up beside him.
Kellar found what he was looking for right away. "Here we go. I think I have the answer. Fine silver is 99.9% pure. Sterling silver is 92.5% silver and 7.5% copper. Coin silver has more. It has 10% copper. The copper must interfere with or prevent the pulse because that's the only difference."
"What does that mean to us?" Elinor was leaning forward across the desk.
Surprisingly, it was Adelin that answered. "I think it means copper might protect us in some way. Is that right, Kellar?"
"That's what I'm thinking. Maybe we could use copper to cancel out that pulse."
"Well, it's easy to test. You guys hold some copper and I'll see if the silver still reacts." Warren had a grin on his face, and Kellar sensed his excitement. "Anyone still have some obsolete pennies laying around?"
"I have some," Adelin said. "I've got a jar with some pennies in it."
"Tobyn, check inside that tin in the bottom drawer. I think there's some in there, if I didn't throw them out," Elinor said.
"I'm not sure holding copper will work. I think it would need to be a complete circuit," Kellar said, his brain already in overdrive.
"Huh? What the heck does that mean?" Tobyn asked, his confusion evident.
"I'm thinking it has to do with the burnt umber color we get after our first shift. I'll bet there's no pulsing with the kids."
"Okay… so… I have no idea what you're talking about, but I found some pennies." Tobyn looked even more confused, as did everyone else.
"Never mind. I was just thinking out loud. Let's try it."
Tobyn passed around the pennies and they all turned to Warren, holding his cross. They waited, and just when it appeared to have worked, Warren's face fell.
"I felt a pulse… barely, and it took longer, but I felt it… and there's another one. Now what?"
"That's what I thought might happen. The silver reacts to the burnt umber, and we need a circle, like a ring or a bracelet or a necklace because we need to disrupt our patterns enough that the pulse can't get around something… it has to go over it… like make the copper a part of us… our signature. Did that make sense?"
Warren was the only one to speak. "You mean like completing an electrical circuit. If you leave it open on one end, it won't work?"
"Exactly. There's that mechanic's mind. It's worth a try at least."
Tobyn laughed with real excitement, and shook his head. "You guys sure seem like brothers."
Warren beamed at Kellar. "That's because we are, right, bro?"
"Right, bro."
"So now what?" Elinor asked. "How do we do this circuit thing?"
"What about unraveling an electrical cord… they're pure copper and we could make necklaces out of the strands."
"Great idea, Warren. Elinor, do we have any kind of cord at the lodge we don't need?"
"How about the fan on the floor in the corner. It's garbage, but it has a cord."
"That'll work."
Warren was already on it, and they watched as he cut and stripped the electrical wire with his pen knife. He handed each of them a thin filament of copper long enough to go around their necks. Once the ends were twisted together, he picked up the cross again, holding it in his hand as he looked around the room.
Kellar held his breath as he watched Warren's expression for a good minute. He let the air out when his brother let out a whoop.
"No pulse at all. Nothing, Nada. It works!"
"Advantage, shifters," Tobyn said softly, smiling at his mate.
Kellar smiled back. "Just one more thing to check. Come on, Tobyn. We'll be right back." He led his mate through the back door of the lodge and out into the woods behind. He checked the length of their necklaces, making sure they were long enough. "Okay, strip and shift." Five seconds later they stood as wolves, the copper loop still in place around their necks. It didn't interfere in the slightest with their ability to shift.
Back inside, Kellar explained what they had done. "Adelin, I think your mate deserves a kiss." He turned his attention to Warren. "Bro, you just saved the lives of a lot of shifters… hell of a first day at work, I'd say."
Warren, showing embarrassment at the attention, said, "I didn't do anything special. I was just in the right place at the right time."
Adelin's kiss was followed up by a hug from Elinor. "Nothing special, eh? You've made it possible for my sons, for all members, to leave here and be safe from such an unfair advantage, because you cared. You just became another of my boys, young man. You're family now. Thank you, and welcome to Morningstar. You're a blessing, and the pack owes you so much. I know you've been worried about fitting in, but don't. It's plain to see you're a good man." She finished off with a kiss on the red-tinged cheek.
"I, ah… thank you, ma'am." Warren's stunned expression made Kellar laugh, and he was filled with pride for the brother he once hated. More and more, he accepted that guy no longer existed.
She turned to Kellar who was solidly attached to her son. He shrugged, beaming. "What can I say? He's my brother. Oh. Elinor?"
"Yes, dear?"
"I think we need to order a few hundred feet of copper chain right away."
"Tobyn?"
"I'm on it, Mom."
"Tobyn?" Kellar asked.
"Yes, dear?"
Kellar groaned. "Very funny. We should try to order chains without links if they have them, maybe a ball-chain along with the copper joiners like the old plumbing chains, so they won't get stuck in our fur."
"Sit beside me and we'll find out. You pick the one we need, and I'll order it."
"Yes, dear," Kellar said with a straight face. There was still much to be done, but he felt on top of the world with having this new information. Maybe the earth mother liked his brother too. Elinor sure did, because she'd just claimed him as another son.
Thank you to the lovely and talented Timothy M., and thank you to all those who support this story with your likes and reviews... you guys rock!
Copyright © 2017 Headstall; All Rights Reserved.
Stories posted in this category are works of fiction. Names, places, characters, events, and incidents are created by the authors' imaginations or are used fictitiously. Any resemblances to actual persons (living or dead), organizations, companies, events, or locales are entirely coincidental. Note: While authors are asked to place warnings on their stories for some moderated content, everyone has different thresholds, and it is your responsibility as a reader to avoid stories or stop reading if something bothers you. 
Story Discussion Topic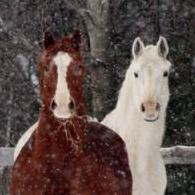 Open Club · 111 members · Last active
A fan club for Headstall to chat about his stories as well as home to CoTT House of Cards Chat Topic
---
You are not currently following this author. Be sure to follow to keep up to date with new stories they post.
Chapter Comments
Newsletter

You probably have a crazy and hectic schedule and find it hard to keep up with everything going on.  We get it, because we feel it too.  Signing up here is a great way to keep in touch and find something relaxing to read when you get a few moments to spare.

Sign Up