Join For Free and Get Notified of New Chapters!

Are you enjoying a great story and want to get an alert or email when a new chapter is posted? Join now for free and follow your favorite stories and authors!  You can even choose to get daily or weekly digest emails instead of getting flooded with an email for each story you follow. 

 

Only Prompts - 5. Coward, Anal and Time - Prompt 500
Prompt 500 -Creative
Tag - First Line
"What took you so long?"
Coward, Anal and Time
What took you so long?
Why do I say that? So many possibilities aren't there? So many permutations, it's like asking, what is life?
Okay, so maybe it isn't exactly like asking that, because there obviously can be reasons something took so long, or why you had taken so long. For example, the bus was late or the cake decorator had to mix up another batch of that special red you had to have. But still you have to admit there could be a myriad of reasons.
Good, well I'm glad we finally agree on something.
But there is time, isn't there? Especially now, the way things are, there is time.
Funny how we mention time or talk about it so much—we waste time, run out of time, have lots of time and of course there is no time like the present. We would like to slow or stop time, there are no time limits (ha, but there are on us) but I digress, time heals all wounds and Einstein said, Time is an illusion. And while maybe time is all of those things, and likely it is endless, but for you and me it's most definitely finite.
So we come back to my original question—what took you so long?
My, there's no need to get upset, why would I accuse you of wasting what we have so much of? Look, really—don't laugh. You sound a little hysterical. You did your best didn't you?
Right, sorry doing—you are doing your best. Not your fault, your timing was off. Really now, you need to stop laughing. It isn't remotely amusing to be honest.
That's another thing, honesty.
Most people don't know the meaning of the word—honest or honesty. It is a noble word to my mind and a noble deed if anyone ever is honest—humans aren't very good at being it. And even if we are honest to each other, we certainly aren't with ourselves. Geez, if you lied to me the way I do to myself I'd never speak to you again!
Have I told you my favourite quote about honesty? No? Noel Coward said it. Oh, well it's this; "It's discouraging to think how many people are shocked by honesty and how few by deceit."
Ha, that's the basis for every Hollywood blockbuster don't you think?
It's why I prefer books. No, I'm not saying all books tell the truth. But why does Hollywood want to take the truth out of stories? Truth is stranger than fiction. That's some honesty right there!
Okay, yes I know I'm babbling. Sorry, what did you say? Oh, okay, 34mm you say.
Ah, found it. Here you go.
Time remaining? Umm, about 43 minutes.
Well you can try and finish it or we could just go to bed. Well, yes I am more than aware you're not gay, but do you see any women here? Have you for the past—how long have we been here?
Right, that long. A little anal never hurt anyone, I'm telling you. If you haven't tried it, you should. Did I say that I would be top? No, I didn't. Well you know what they say about assuming, don't you? Okay, jesus don't be so, so—anal! Since time is precious and honesty, is like so important, well I thought I'd try it with you. So to be perfectly honest, I'd like someone to hold me and I'd like to do the same as time runs out because you are taking-so-fucking-long.
Okay. Yes. Yes I'm sorry. I'm sure my constant chatter isn't helping you fix that whatever it is. I can't help it though. I didn't think there'd just be the two of us left.
Me? Well, I'm the ship's cook. Haha, yes the second cook. Oh for pity's sake, more honesty? The cook's mate, his boy, slave whatever you want to call it. So I was not too important unless dishes needed washing or the cook's dick needed—.
Don't want to picture that for eternity? No, neither did I, but it seems it was an unwritten thing, came under other duties as assigned. The real reason? Well after a while I was lonely I guess. The only out guy on a ship of how many? And hearing him tell me what I did was perfect, or felt good was helpful, ya know? It was something. I was still lonely though.
I'm sure there were others, but no one is gonna admit they like men, on a ship full of men and a few women. Why did I? I suppose because I wanted someone to hold too. But no one came forward to admit it, not in public nor was it whispered into my shell like.
Which one? The red laser thingy…okay… here you are. I'll put it back, don't worry. Shit—speaking of anal! There all put back in its 34mm space. It'll be there the next time—oh fuck.
Oh. Oh, geez, 38 minutes.
No! No I am not. I don't fucking cry. Who told you I do? Damnit I may be gay but I'm no … you have? I tried to muffle them into my pillow. Shit, I guess it doesn't matter anymore does it? Sometimes I just feel so scared. I guess I feel us navy types … it's funny isn't it? That they still call us navy even though we are nowhere near water.
What now? The what? Wait I'll see if I can find it. It won't take long. I'm looking in the case, hold on. There it is. Here it is.
Look, I'm not tryin' to rush you but the clock says, 17 minutes.
Fuck. That isn't much time. I'm only thirty-four. And what have I done with my sad life? Nothing that's what. No husband, no kids, no bestseller, no nothing. Who's gonna remember me?
Is that supposed to make me feel better? And that's the cruelest irony isn't it? My name will be on a plaque with everyone on the ship's manifest. They died in service to their planet. Just glad my name isn't Gilligan. What kind of crazy person would name an interstellar ship that?
Time? Yes, it's four minutes now. Are you gonna stop?
Please stop. Please just hold me. Please.
Thank you. I'm not so sca….
~ ~ ~
Thanks for reading. All mistakes are mine and I'm good at em, too!
Copyright © 2017 Mikiesboy; All Rights Reserved.
Story Discussion Topic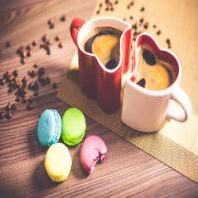 Open Club · 40 members · Last active
A fan club for Mikiesboy to chat about his stories as well as home to the Drop In Centre Chat Topic
---
Chapter Comments
Newsletter

You probably have a crazy and hectic schedule and find it hard to keep up with everything going on.  We get it, because we feel it too.  Signing up here is a great way to keep in touch and find something relaxing to read when you get a few moments to spare.

Sign Up