Join For Free and Get Notified of New Chapters!

Are you enjoying a great story and want to get an alert or email when a new chapter is posted? Join now for free and follow your favorite stories and authors!  You can even choose to get daily or weekly digest emails instead of getting flooded with an email for each story you follow. 

 
Do vaporwave kitsune count technicolor sheep?
Asteria
There are currently no reviews.
Moon is transported to a world awaiting eminent destruction by her demi-god dragon father, and with no memory of her life on Earth she must search for both a way to save the world and the one bonded to her heart and soul. 
Copyright © 2021 Tsukihana; All Rights Reserved.
Author

07/23/2021

(Updated: 01/05/2022)

60,611 Words
9,459 Views
4 Comments
Story Recommendations
Action Packed

0

Addictive/Pacing

0

Characters

0

Chills

0

Cliffhanger

0

Compelling

0

Feel-Good

0

Humor

0

Smoldering

0

Tearjerker

0

Unique

0

World Building

0
---
Story Cover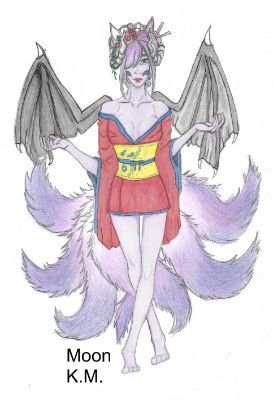 User Feedback
Newsletter

You probably have a crazy and hectic schedule and find it hard to keep up with everything going on.  We get it, because we feel it too.  Signing up here is a great way to keep in touch and find something relaxing to read when you get a few moments to spare.

Sign Up