Join For Free and Get Notified of New Chapters!

Are you enjoying a great story and want to get an alert or email when a new chapter is posted? Join now for free and follow your favorite stories and authors!  You can even choose to get daily or weekly digest emails instead of getting flooded with an email for each story you follow. 

 

If you enjoyed what you have read, please leave a reaction and/or comment for the author!
Gap Year - 6. Chapter 6
January 17, 2004
Oxford Street
Sydney, Australia
Will
I walked up to the club, a different one than last night, but this one was just as crowded. I'd spent the afternoon with David, touring around Sydney and having a decent time. It would have been better if I hadn't spent most of my outing imagining how much more fun it would have been if I'd roamed around with Connie instead. David and I met up with the same group of guys I'd met the night before and went to a few bars with them, but I'd gotten kind of tired of their company and decided to go dancing. Just like the night before, none of them wanted to do that, so that left me with Chris as my only option. He'd been distant and moody during the day for some reason, and as the day went on, he'd gotten flat out bitchy. He'd almost been a drama queen when he told me wasn't going to the clubs tonight, but right before he made his big exit he suggested I come here. This place was just as busy as the other club had been last night. I sighed when I saw the long line for the normal entrance. I was so not in the mood to wait forever just to get in. This club had a VIP entrance. I noticed a well-dressed guy walk up, chat with the bouncer, and breeze right in, so I opted to take a chance and see if I could sneak in that way. I pulled an A$50 note out and walked up to the bouncer, ignoring the dirty looks I got from most of the guys in the normal line.
"You a VIP mate?" he asked.
"What's it take to be a VIP?" I asked back confidently. I guess being raised in a rich family and being used to all kinds of privilege prepared me for this kind of encounter, even if it did make me feel a little guilty for being a pampered bitch. That briefly brought JJ to mind, making me laugh internally. I used that to supercharge my attitude and my smile.
"You have to be on the list," he said obliquely.
"Well I'm from California so I don't live here, and that means I'm probably not on your list," I said, being cocky.
"Is this where you try to tell me you're a movie star?" he asked, rolling his eyes.
"I'm not a movie star, but I hang out with some of them," I said. "And even though I'm not on your list, I still think you should let me in."
"Oh yeah. And why's that?" he asked. He said 'why's' more like 'woise'.
"Because I'm hot, and because of this," I said, handing him the A$50 note.
He looked at the money in his hand and smiled. "In my book, mate, that's enough to get you on the list." I laughed with him and he let me pass, and he didn't even card me.
The music was pulsing as loudly in this bar as it was in the club last night, but the tunes here were more techno. That didn't matter all that much to me, because I wasn't here for a fucking concert. As long as it had a good beat, it was fine, and it had a good beat. I went up to the bar and ordered a vodka on the rocks, then walked around to check the place out. This club was different than the one last night. It was more modern, with lots of steel and glass, and the floors were done in some sort of glossy black tile that made it seem like a solid sheet. I ran my shoe over it, trying to figure out if it was granite, and in the end decided it was some sort of cheaper synthetic material. There was a big dance floor with a couple of smaller dance floors around it, plus a few platforms for the go-go boys, who were super-hot. I stopped and stared at one of them, a cute blond guy, until he winked at me, making me chuckle. The whole place was polished, but it seemed like most of the guys here were a little bit sleazy, like club rats. The décor wasn't nice enough to keep me here among the scumballs who sat or stood around, many looking like they were mafia goons who dressed up for the night. I was about to leave when I saw one of the dudes I'd met last night when I was with Chris. Fortunately, he wasn't the one who was spouting racist attitudes toward aborigines. I figured that since I sort of knew him, I'd consider sticking around for a bit. "Hey," I said cheerfully, as I walked up to him. "Ian, right?"
"That's right, mate," he said, slurring a bit. "How's my favorite seppo?"
"What the fuck is a seppo?" I asked him, chuckling.
"It's what we call Americans. It's short for septic tank, because most yanks are full of shit," he said. He said it in a jocular way that was hilarious, so I started laughing.
"Dude, that is spot on," I agreed.
"Sit here and shout a round," he said. I looked at him, confused. "That means buy a round of drinks."
"No problem," I said. There was a harassed waiter who took our order, but shed his bitchy attitude when I gave him my American Express Platinum Card. Ian seemed like a nice enough guy, but the two other dudes at the table seemed a bit more thuggish, the kind who had made me want to bail in the first place. They both had dark brown hair, but it was styled similar to the dudes in the movie 'Grease' where they had it all oiled up or whatever the fuck they did back then. One dude was dressed nicely, while the other guy had a black sleeveless shirt on to show off his guns, which were fucking big. They pretty much ignored me other than to thank me for buying them drinks.
I took off my jacket and the guy with the massive biceps eyed me a little more intently. "Kent," he said abruptly.
"Will," I responded. I started to head toward the dance floor when he got up and followed me.
"Wanna dance?" he asked. His voice was so low he could be a baritone, and while I liked deep voices, his was so raspy it almost a growl.
"Sure," I said. We hit the dance floor and it was pretty unpleasant. I was moving with the beat, while all he wanted to do was grope me. The music was fast but he'd move in close and use his massive arms to pin my body against him, only to fall afoul of my ability to slither away from him like a snake. After two songs where we played this strange catch-and-release game, he finally gave up and went back to the table. That worked out great for me, since there was a group of guys out there dancing, and I just joined them, sort of randomly changing partners. It was like a rotation, where I shifted to different guys to see if someone appealed to me, and vice-versa.
I'd finally ended up with this really attractive Asian guy who could dance well. I was having a great time when I looked beyond him and saw Connie dancing with some short skinny dude with jet black hair and an eminently fuckable ass. Connie caught my eye and smiled weakly, and I winked at him then pivoted so my back was to him. I was kind of assuming that he'd end up doing the same thing to the twink he was dancing with that he did to me, and that they'd end up making out in the middle of the dance floor. I didn't think I'd be able to handle that without getting pretty jealous. I tried to enjoy myself, but I kept sneaking glances at Connie to the point that it was getting obvious. I told the dude I was dancing with that I had to pee and left the dance floor.
I went into the bathroom which was a lot nicer than I thought it would be. Since I'd been dancing non-stop for a long time, I was pretty sweaty, so I snagged a stall and used that time to cool down while I listened to two dudes fucking in the stall next to me. The black tile floors were reflective, so I could see them going at it and it was pretty fucking hot. I ended up sitting there beating off while watching their reflections, and after I shot my load, I decided I had cooled down both my body and libido. A few minutes at the sink to spruce up my appearance, and I was back in business.
I walked out of the bathroom and bumped into Connie. "Hey mate," he said to me pleasantly.
"Hey there," I said back just as pleasantly, forcing myself to be upbeat. I gave him a sexy kiss on the cheek. "Good to see you."
"Cheers," he said, and went into the bathroom. I paused and stood off to the side for a second, trying to figure out why being at the bar with him was bugging the shit out of me. Part of the reason was our sexual connection, which had been amazing. The other reason was that he seemed like a really nice guy, the kind of guy who would go out of his way to not piss me off. He was the type who would be fun to hang out with and would probably be a good friend if he could get beyond his weirdness about pushing me away. And finally, I acknowledged my basic competitive streak, in that by blowing me off, he'd probably made me want him even more.
I beat myself up for obsessing over this guy and determined to put him behind me. I started walking back to my table when a couple of dudes I'd been dancing with dragged me out onto the dance floor again. I had a blast with them, but I really didn't find them attractive. I got pissed off at myself all over again when I realized that I was only being this picky because I wanted Connie and I couldn't have him. I plastered on a smile and decided that it was time to bail on this place. I went back to my table and I was hella thirsty so I grabbed my vodka on the rocks which was now vodka and water and downed it. I grabbed my jacket, and that prompted Kent to speak to me. "You leaving mate?"
"Fucking time change messed me up," I lied. "See you guys later." These guys hadn't paid much attention to me, but now they were suddenly trying to be my best friend. They were practically talking my ear off, which was annoying as fuck. After about ten minutes, I finally cut them off. "I gotta go," I said.
"I'll walk you out," Kent offered.
"I'm fine," I said, and then it started to hit me, and I understood their plan only when it was almost too late to do anything about it. Someone, probably these douchebags, had put Special K in my drink. I'd done Special K a number of times in the past, especially when I was living in Malibu, so the symptoms were familiar. If I wasn't about to get date-raped, it would have been fun. I was getting a little dizzy, and I felt myself starting to float, like I was on a cloud. I was relaxed, really relaxed, so much that standing upright on my own was becoming a problem.
I staggered over to the rail that overlooked the dance floor and held myself up, and felt Kent next to me, his arm around me. "You alright? Don't worry, I'll take care of you," he cooed.
"Get the fuck away from me," I screamed as loud as I could. Even in this crowded bar with blaring music, I'd shouted loud enough to make a scene.
"Fuck off you little bitch," he said, and shoved me as he walked away from me, almost knocking me down. Somehow I managed to hold myself up, but that seemed to take my last bit of conscious effort. The way the ketamine was hitting me, I figured they must have given me a massive dose. I knew that the only way for me to get out of there without a strange dick up my ass was to find my phone and hit the SWAT key. I fumbled through my pockets in a clumsy way, even as I felt my bodily controls fading. Part of my mind was demanding that I let my body go, that I surrender to the drug and float along in a blissful euphoric state even as the other part was trying to desperately escape from this nightmare. I found my phone but couldn't press the keys, or at least not the right one.
In a moment of clairvoyance, I realized that this was probably my father's worst nightmare, and why he was so paranoid about me doing things on my own. The thought of having to face him if something went wrong strengthened me enough to clear up my vision. I stared out onto the dance floor and my eyes locked on Connie, to the degree that they could. I mouthed the word 'help' and felt myself swaying as the drug really started to hit me.
I felt myself being guided into a chair by another guy who was even more thuggish looking than Kent. "Here then," he said. "You'll be alright." I didn't say anything. I couldn't say anything.
"He looks like he might be sick. Let's take him into the toilet," another one said. Their words weren't filled with concern, they were filled with lust. I was probably about to be carried into one of the bathrooms where I'd pull a train. I doubted any of these dipshits would use a condom. But it was like my mind and my body had separated, so even though I could visualize these horrors, I couldn't really feel anything or worse, say anything. It was like I was watching myself in the movies.
"Time to go home," a familiar voice said. I smiled at Connie, or at least I think I did.
"We're taking care of him, not you," the thug said, standing up and posturing with Connie.
"We're mates, and I'm taking him home," Connie said, squaring away with this guy. Before they could get in a fight a couple of bouncers came up.
They argued about who should take possession of my fucked-up body while I floated along in my own personal sky, as the logical part of my brain was eclipsed more and more by the hazy part. Probably with my last ounce of rationality and strength, I wrapped my arms around Connie, which convinced the bouncers that's who I wanted to be with. I felt him carry me out to the street, or at least it seemed that way to me even though he was actually propping me up and helping me stagger. To anyone else, I must have looked like I was drunk off my ass. He hailed a cab and maneuvered me into it while the whole time I was tripping balls. "You'll be fine," he said into my ear as he held me in the cab. I felt so safe and secure, I felt myself smiling. We got to the hotel and it was like I was levitating, like I was one of those swami dudes who could hover, only that was just in my mind. In reality, Connie had his arm around me and was lugging me along, even as my legs tried to work and help him. We got some strange looks from the hotel staff, but no one said anything. I guess they just thought I was just seriously wasted.
He reached into my pocket to find my key and I giggled, getting a knowing look from him. He opened the door, kicked it open, then lifted me up, which was pretty impressive since I was not light and even a couple of inches taller than him. After we crossed the threshold he kicked the door shut. "Does this mean that we're married?"
I laughed, or I think I did. He carried me into the bedroom and laid me down on the bed and looked down at me, shaking his head. I'd been flying high, enjoying a complete rush, but suddenly it dawned on me that it was very likely he'd turn around leave. "Stay," I heard myself say. I could hear the desperation in my own voice, and so could he.
"Fucking giving me commands like I'm a fucking dog," he grumbled, but he did it in a good-natured way. He lay down in the bed next to me and wrapped his arm around me as he guided my body to his so my head was on his chest. They must have given me a shitload of ketamine, because I was seriously in the k-hole, only now it was a happy high. I lay there, feeling like I was in a dream state, only I was safe and secure with his arm wrapped around me, and his heart beating underneath my ear.
Slowly at first my high started to abate, then it went like lightening, so that in just a few minutes I was totally over it. That was the thing with Special K, it hit you fast and hard, and left you just as fast. In the past, I'd usually only tripped for 45 minutes to an hour, but I glanced at the clock on the nightstand and this time I'd been wasted for an hour and a half or so. I had a headache, which wasn't unusual, and I would have felt pretty down if I didn't have this amazing hunk lying underneath me. I sat up and looked at him. "Thank you so much. You totally saved my stupid ass."
He gave me a nice kiss, one that got passionate quickly. "You're worth saving," he said. The kiss got more intense, but when I felt his hand on my ass, I pulled away from him, getting a surprised look from him.
"What about your rule?" I asked. He blinked at me in total shock. "Look, I want to be with you in the worst way, and I've been thinking about you non-stop since you left here, but I don't want you to do something you don't want to do." He gave me a slight smile for worrying about his rule and not wanting to lead him astray, more or less.
"I was talking to a mate of mine today and he reminded me that most rules are made to be broken," he said. His lips were on mine again, and this time I didn't stop him. When we were done, we ended up lying in the same positions, only our clothes were now strewn all over the bedroom.
"See, this is one of the huge flaws in your rule," I said.
"What's that?" he asked.
"Every time we have sex, it gets better," I said. He frowned at me. "You don't think so?"
"I think so," he said, and ran his hand up and down my back in a loving way. "So what happened?" I knew he was referring to the club.
"I was dancing, and when I got back to that table I was thirsty, so like an idiot I just downed a glass of vodka and water," I grumbled. "I know this shit can happen, and I'm usually pretty careful, but I messed up, and if it weren't for you, I'd have really been fucked."
"Literally," he said. "For a bloke who's been roofied, you seem pretty together."
"They didn't roofie me," I explained. "They gave me Special K."
"Special K?"
"Ketamine," I said.
"Kitkat," he said, nodding. "That explains it."
"They must have given me a shitload," I told him. "I was seriously in the k-hole."
"You were tripping mate," he agreed. "Why were you hanging out with those scumballs anyway?"
"I met Ian last night and he seemed like a nice enough guy," I said, then explained which one he was. "I didn't know the other dudes he was with."
"They're bad news," he said, giving me a dirty look.
"Well if I'd had my way, I'd have been there with you," I said, giving him some attitude back.
He rolled his eyes at me. "Well it looks like you got your way after all."
"I usually do," I said, sounding like JJ.
January 18, 2004
Four Seasons Hotel
Sydney, Australia
Will
There was a knock at the door, followed by the words "room service" spoken loudly. "Just a minute," I said. Connie hurried into the bedroom and shut the door, and as soon as he did that, I opened the main door to let the room service waiter in. Of course, it was the same guy we had yesterday.
"G'day, mate," he said, and looked around furtively. "Case not here?" he asked innocently as he put the food down.
"Not this time," I said. "He's a friend of the family, and showed me around town, but he didn't go out with me last night."
He looked at the shut bedroom door with a leer while I just winked at him. He probably thought there was some hot blond with big tits just waiting to jump out and fuck me senseless. "Have a good day," he said, as I handed him the signed bill.
I ushered him out of the room and locked the door behind him. "You handled that really well," Connie said, as he walked into the main room.
"You were eavesdropping on me?" I asked, pretending to be offended. He gave me a facial expression that was the equivalent of me saying 'duh'. "I told you I had a lot of experience in shielding closet cases like you."
"That's what you said. I'm just glad it's true," he replied. "What do you want to do today?"
"I have a plan," I said.
"I'll bet you always have a plan," he said, looking at me dubiously.
"I do," I agreed, since he was right. "I decided that you're going to hang out with me while I'm in Australia, unless you piss me off."
"You think I'm going to cut three weeks out of my life just to chase after you?" he asked, pretending to be angry.
"I do," I said confidently.
"We'll see how that goes," he said, unwilling to commit completely in case I turned out to be a total freak.
"So we've got three more days here in Sydney, and I want you to show it to me."
"I need to go back to my bedsit and get some clothes and my car," he said, thinking out loud. I assumed that his bedsit was a weird Australian word for apartment.
"We can do that," I said. "And we can also go shopping."
"So now you're going to dress me up too? What am I, some kind of doll?" he asked.
"Yes. My grandfather always says that shopping for a hot guy like you is the gay man's equivalent of playing with Barbies."
"Barbies? Why would a gay man play with barbies?" he asked.
"Barbie. The doll," I said, confused.
He laughed. God he had a beautiful laugh: it was so deep and genuine. "Here a barbie means a grill, something you barbecue with."
"Yeah, well now you ruined the whole joke," I teased. "First up is a clinic where we can get an HIV test done." His eyes shot open and he stared at me in terror.
"What the fuck for?" he demanded.
"Because I want to feel your massive load leaking out of my ass after you fuck me," I said seductively. He was as horny as I was, so it was hilarious to see that fire him up.
"See your point," he said crisply. "Not sure how that might look."
"Straight people can get HIV too," I said. "We'll go to a clinic and I'll tell them I want a test, and then you say 'what the fuck, test me too since I'm here'." I said that last part doing an impression of him which made him laugh.
"Okie dokey," he said, doing a goofy American accent which was hilarious. We ate, fucked again, then took a shower.
"Why don't you go downstairs, and I'll meet you in front of the hotel," I said. He looked confused by that. "That way no one will see us leaving the hotel together."
"Thanks," he said, and strutted out of the room. He was such an interesting dude. He seemed like he was around 25 and had that arrogant facade that a lot of athletes seemed to have, but that was fake once you scratched the surface. In that way, he reminded me a bit of Ryan Grafton. It was like he was closed up tight, not allowing anything to leak through his shields unless he really trusted someone, and he seemed to have a maturity that went way beyond his age. I took about ten extra minutes to finish getting ready, then went downstairs and found him outside just like I'd suggested. We grabbed a cab and he told the guy where to go, while I stared at the scenery, taking in this beautiful city.
We stopped in front of what was the American equivalent of a row house. This neighborhood looked like it had been pretty gritty at one time, but now it was gentrified and the crappy old houses looked pretty nice. I paid the driver and we hopped out. "What's this called?" He stared at me funny, not understanding the question. "The neighborhood."
He nodded. "Woolloomooloo. It's a good place to be. Lots of places to grab some tucker, and the navy has a big base here."
"So lots of sailors?" I asked.
"Lots of sailors," he confirmed, winking at me. "The only downside is that it's jammed with homeless people. The homeless men's hostel is here, so that attracts them." I nodded, acknowledging that problem that no one seemed to be able to solve.
"You Australians have some wild-ass names," I said, referring to Woolloomooloo.
"You're saying that? Met a bloke from Albuquerque and had no idea how to spell that."
I laughed. "Touché." We went in the building and up the stairs to a really small apartment. When he'd called it a bedsit, I thought that probably meant it had a bedroom and a main living area or sitting room, and a pretty decent bathroom. That was totally not the case. It was the equivalent of a studio apartment in New York, but it was modern and sleek.
"Home sweet home," he said.
"Nice," I said, as I looked around.
"I had to find a place fast, and got lucky," he said. "It's small, but all that I need." He took out a bag and started packing stuff up. I was pretty impressed at how organized he was.
"Dude, you pack like a pro," I said.
"Rugby," he said. "You learn to travel."
"Makes sense," I agreed.
"So how old are you?" he asked, apropos of nothing.
"How old do you think I am?" I countered, wondering where he was going with this, and wondering if he was going to freak out when he found out I was only 17.
"You seem like an old soul," he said.
"What's an old soul?" I asked curiously.
"Had some batshit old lady do a tarot card reading of me once, and she said I have an old soul, like I've been wandering around on this planet for a shitload of lives," he said, chuckling. "You seem the same way."
"Alright, then how old do you think I am?" I asked again.
"I'd say twenty-two," he said. I blinked at him. "I get that wrong?"
"How old are you?" I countered.
He was going to argue with me, then hit me with my own response. "How old do you think I am?"
"I figured you for about twenty-three," I said.
He laughed. "You've got me two years older than I am."
"No shit?" I asked, stunned. "Dude, you seem so much more mature than that."
"So does it bother you, being with a younger man?" he asked flirtatious.
"Would it bother you?" I asked.
"No," he said.
"Good, since I'm four years younger than you," I said, and watched his eyes bulge.
"You're seventeen?" he asked with a gasp.
"I'm seventeen," I confirmed.
"Are you fucking kidding me?" he asked, completely shocked.
I shook my head. "No. I've always been mature for my age." I was starting to really lose it, because he seemed so surprised about it. I was pretty sure this was where he was going to tell me to fuck off.
"No wonder you're a freak in bed," he said, chuckling. "I remember how I was at that age."
"Think you can keep up with me?" I challenged.
"Damn right," he said. He zipped up his bag, walked over to me and kissed me, and showed me how much stamina his 21-year-old body had.
Copyright © 2020 Mark Arbour; All Rights Reserved.
34

22
If you enjoyed what you have read, please leave a reaction and/or comment for the author!
Story Discussion Topic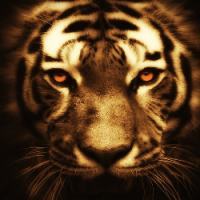 Open Club · 143 members · Last active
A fan club for Mark Arbour to chat about his stories
---
Chapter Comments
Newsletter

You probably have a crazy and hectic schedule and find it hard to keep up with everything going on.  We get it, because we feel it too.  Signing up here is a great way to keep in touch and find something relaxing to read when you get a few moments to spare.

Sign Up