Gap Year - Prologue. Prologue
November 24, 2003
Fairmount Chateau Hotel
Whistler, Canada
Will
"Dude, today was the bomb," I said to Zach excitedly. We'd gotten up here to Whistler on Saturday and had spent the weekend mostly snowboarding and or skiing, and fucking.
"No shit," he agreed a bit nervously. He'd been on edge this weekend, and I wasn't sure why, but I had kind of assumed that sequestered away in Canada with me and my family, he'd mellow out. If anything, he seemed to get more uptight. "How long until the wedding?"
I looked at my watch. "Three hours. Got any energy left?" I asked that question in a slutty way, and got a leer in return. We ripped off our clothes, throwing them around the bedroom like we were in some dramatic Hollywood movie, then when we were done laughing, we fucked. It was nice, but it was hollow. We used to make love; now we fucked.
"Guess we should get in the shower," he said, as we lay there side by side on the bed, facing each other.
"In a minute," I said. "What's bothering you?"
He got a look of sheer terror in his eyes, and that prompted me to reach out and put my hand on his chest in a loving way. "Nothing," he said, which was what I expected.
"That's bullshit," I said to him firmly. "You can't fool me. You've been uptight and distant this whole weekend, and I want to know why."
"I'm sorry I ruined your weekend," he said, being pissy. He made to get up but I stopped him by pulling him onto his back and lying on top of him. I thought for a minute he was going to toss me on my ass, but I shot him my best smile, and it worked.
"You didn't ruin my weekend, but I want to know what's going on," I said, my tone told him he wasn't going to be able to wiggle out of it this time.
He sighed, looked at me in an exasperated way, as if that would make me relent, then sighed again and looked away. "I've been seeing someone."
"Define 'seeing'," I said cautiously.
"Seeing means I'm not seeing anyone else," he said, staring at me when he did.
"So you're exclusive?" I demanded.
"Yeah," he said, and looked away to try and hide his guilt.
"So how do I fit into that? How does this weekend fit into that?" I asked.
"It doesn't," he said, looking toward me but not making eye contact. "I thought maybe we could have one more weekend together." And with that, he'd effectively broken up with me. It's not like we were a formal couple like we used to be, and I hadn't exactly been celibate either, but this was different. For us, a non-sexual friendship was a gut blow to our relationship. So many emotions flew through my body, and knowing that he could read me as well as I could read him, he probably saw them all. Shock, sadness, and anger, all overlaid by pain.
"You couldn't have told me this before?" I demanded, choosing to bitch about minutiae so I didn't have to think about the real issue.
"I didn't want to fuck up this weekend," he said, and looked guilty. "I didn't want to hurt you."
I rolled off of him and lay on my back, trying desperately to get my psyche under control. My emotions were running like river rapids, and to continue the analogy, they were really close to overflowing my riverbanks. I'd learned enough about myself over the past four years to know that this was a very dangerous state for me to be in, and that I could probably really fuck things up if I gave into my anger, although that didn't really help much. I thought of all the reasons why I should be mad at him, why I should hate him and try to ruin his life, while he just lay there and said nothing. It was as if he were afraid that if he moved or spoke, I'd explode. It was possible he was right. Gradually, the storm passed, the anger abated, and my emotional river ebbed back into its banks. "Who are you seeing?" I asked. He said nothing. "Is he that much better than me that you can hurt me like this?"
"She's awesome," he said, and had that star-struck look in his eyes.
"She? You found a beard?" I asked rudely.
"Fuck you," he snapped. "She's not a beard."
"Dude, you are gay," I asserted.
"You don't know me like you think you know me," he replied just as vehemently. "I discovered I'm bisexual. Not all women get me going, but she does."
"Well I hope you're very happy together," I said in about the bitchiest way possible.
"It's been good so far," he said, ignoring my tone. "We've been dating for about a month now. It just got more serious this past week."
"So who is she?" I asked, again giving my brain time to grapple with this.
"Her name is Taylor Buck," he said.
"I know her," I said. "She went to Harvard-Westlake." She was a year older than me, but I'd met her at school events and parties.
"She did, and she remembers you too," he said. "She had all kinds of nice things to say about you."
"Good to know," I said with a faked smile. Taylor Buck and I were kind of friends, but ran in different circles back then, although now our paths merged more often. She hung out with Paris Hilton sometimes, and the last time I'd seen her was when I went to a party in LA a couple of months ago. "She's hot."
"She's smoking hot," he said with a leer, and I stared down to notice his dick twitch a bit when he thought of her. She was your typical LA rich girl, with blond hair, a perfect body, and a lifestyle that made her seem like she was right out of an episode of 'Absolutely Fabulous'.
"You picked a rich girlfriend," I noted, pissing him off. The Bucks were an old California family that made their money in oil and gas. Figures Zach would date a polluter.
"I'm not a gold digger!" he said, almost a shout.
"Dude, saying she's rich is a fact," I responded just as loudly.
"Yeah, but you made it sound like that's why I'm going out with her," he said.
"Whatever," I said dismissively, really pissing him off. I got some small satisfaction in ruining his mood too. "I'm taking a shower." I got up and went into the bathroom, hoping he wouldn't follow me, and got my wish. There was a small, separate room as part of the overall bathroom that contained the toilet, so instead of hopping into the shower, I went in there, sat down, and shut the door, determined to get myself back on an even keel.
There was a soft knock on the door. "Will?" I heard Zach ask.
"What?" I asked back rudely.
"Can I talk to you?" he asked. He sounded sad, and that made me feel sorry for him, which pissed me off all over again.
"Yes," I said tersely. He opened the door and stood there. We were both still naked, and I couldn't help but admire his amazing body. He had such sculpted muscles, and that combined with his small trimmed blond pubic bush made him seem like the epitome of male beauty.
He came in and knelt between my legs, so we were basically looking at each other. "I put off telling you, and then when I did, I fucked it all up like I usually do."
I didn't know what that meant. "Yeah, you did," I agreed, and smiled slightly.
"What I should have told you is that I started going out with Taylor, and that I really like her, but that I love you, and I always will," he said sincerely.
"I'll always love you too," I said, letting go of my anger, only of course that sparked a whole new reaction, in that my emotions decided to release themselves in the form of tears.
"In my mind, although she and I are exclusive, that doesn't have any impact on us," he said.
"She won't like that," I said.
"She's not gonna know," he said. So in essence, he'd worked this through in his mind so he and I would still fuck around, and totally be on the down low.
"I don't know how I feel about that," I said honestly. I saw him start to freak out, so I put my hand on his face to calm him down. "I just need to think about it, okay?"
"Yeah," he said, and smiled at me. His smile just transformed his face that was solid and handsome into one that was stunning.
"For the rest of this trip, at least, I'm good with that," I said. We got up and made love in the shower, and this time it was so much better because he wasn't holding back. I'd traded that for a lot of sadness.
We got all dressed up and then went down to the hotel's Crystal Ballroom. When my father had married Robbie, they'd had this massive ceremony and reception in LA, and had invited pretty much anyone who was influential in the movie industry. It had been a major society event. For this ceremony, my father and Jake had opted for something intimate and elegant. The guest list consisted of family members, and that enabled me to fully become a social beast and forget about my own problems. I sat there happily as the officiant performed the ceremony, so glad that my father had finally found someone who seemed to complement him so well. Both he and Jake brought a lot of emotional baggage to their marriage, but it seemed that rather than tear them apart, they both understood each other, and it brought them closer. I contrasted that with his relationship with Robbie, where they again both brought issues into their relationship, only with those two, those issues were always lurking there to cause them problems.
I watched them go through the standard wedding routine, and when my father and Jake finally pledged their love for each other and the officiant pronounced them married, we all erupted in applause. It was a very happy moment in our volatile family. I glanced at Zach and smiled at him, a smile he returned weakly. My relationship with him was more like my father's relationship with Robbie, and in the end, with him, I knew I'd never have a happily ever after moment like my father was experiencing.
Copyright © 2020 Mark Arbour; All Rights Reserved.
Story Discussion Topic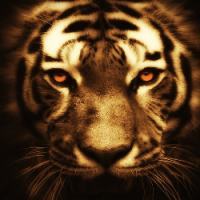 Open Club · 139 members · Last active
A fan club for Mark Arbour to chat about his stories
---
Chapter Comments