Filter Bug on Stories Causes Wide Screen on Mobile

Black Widow - 24. Chapter 24
August 11, 2003
Tribeca, NY
Brad
"They have dirt on you?" Claire asked, with real concern in her voice.
"Potentially," I said. I probably seemed evasive, but my mind was processing the implications of this whole situation. Amazingly enough, they all waited for me to go on without pelting me with questions. "Elizabeth claims to have a way to blame me for events around our acquisition of Triton, and to pin the crimes Alexandra Carmichael was convicted of onto me."
"Wasn't Alexandra Carmichael convicted of murder?" Darius asked.
"Yes," I answered simply. They all wanted to ask me if it was true, if I'd committed those crimes, but they didn't. That was smart. There was no reason for me to admit that to anyone.
"She showed me a schematic of your supposed scheme," Wade said. "I told her it was a wonderful fantasy, but I saw no proof. She told me that proof could be provided if it was needed." He'd done that in a masterful way, in that he'd made it seem like I was innocent, and hinted that his mother could have fabricated this evidence.
"So you are not aware of this 'proof' that she has?" JP asked.
"I am not," Wade admitted.
"What happens to you if she pins this on you?" Will asked me. He'd been pretty stunned, and almost paralyzed, but now that he thought about the consequences for me, he'd gotten pretty upset. It was ironic that such a touching moment for me, seeing how much he did love me, came at a time that I was talking about a crime where I'd had two people murdered.
"I would imagine I would spend a very long time in jail," I said.
"So what can we do to stop her?" Will demanded.
JP intervened, ignoring Will's question. "It is important, especially with these women, to understand all the threats that may be out there. Is there anything else?"
Wade swallowed hard. "She claims to have evidence showing that I was molested." My heart went out to him, at the pain this was causing him. Matt put his arm around Wade supportively.
"And who is she trying to claim was the person who molested you?" JP asked, in the same manner Wade had questioned me.
"She claims it was my father," Wade said. "Unfortunately, he's not here to defend himself."
"What would she gain by making that allegation?" Stef asked. "It would seem that destroying her deceased husband's reputation would be counterproductive."
"Her intention, I believe, is to embarrass me and my family," he said. "I think she would prefer to use it as blackmail, to get me to do what she wants me to do."
"Has she approached you yet?" JP asked.
"I have not spoken to her for a while, but I did talk to Mary Ellen. She alluded to the molestation, saying that she would try to persuade my mother to keep her mouth shut," Wade said evenly.
"Have you talked to Nana about this?" Will asked.
"I have," Wade said. "She is conflicted."
"Why?" Will asked.
"She is very fond of Trevor, and if she thinks you were responsible, that makes her less worried about what happens to everyone," he said. He was cringing as he did.
"So she doesn't believe me either?" Will demanded, and now he was pissed.
"I think that's only because she hasn't talked to you about it," Wade said, sticking up for his grandmother.
"A friend would believe the best of you," Will replied. "A friend would have your back." Wade said nothing, all but agreeing with Will.
"I would think that if your mother and sister bring the Triton acquisition up, I will be embroiled in that," Stef said, deftly changing the subject.
"I think I'll be able to absorb most of the damage there," I said to him. No way would I let him take the fall.
"I think Stef is referring to collateral damage," JP said. "If there is nothing else, then I propose we deal with the issues on the table."
"That's all I, or we, know about," Wade cautioned. "I'm not sure what else she could have created." In other words, those were only the things we could legitimately be questioned for, not new and crazy things she could make up.
"I think we must deal with the known items first, and acknowledge that there are potential surprises awaiting us," JP said.
"Then let's come up with a plan," Will said, and so we began to strategize.
"How do you plan to handle the molestation issue?" I asked Wade, to focus on him, at least temporarily.
"I think that it makes the most sense for me to be candid about it," he said. His demeanor was as cool as ever, but he must be about to vomit.
"So everyone will know about it?" Will asked.
"Yes," Wade said.
"I think you may be able to do some good with that," JJ said cautiously. We all zeroed in on him, realizing how painful this topic must be, but all that attention just irritated him.
"Hopefully," Wade said with a rueful smile. "Thanks." JJ just nodded.
"When will you do this?" JP asked.
"I'm going to consult with my attorneys first, just to be safe," he said. "I don't think I need to do anything unless they do. If they make accusations, then I'll address them."
"Doesn't that give them the ability to frame it?" Matt asked.
"Maybe," Wade said. "They'll be expecting me to deny everything, and to hide from the spotlight. I think I can surprise them by dealing with it head on."
"That makes sense," JP said, validating Wade's course of action.
"We are two months out from taking Triton public," I noted, changing the topic. "If they release a bunch of accusations against me that may botch up the entire offering."
"I would not be surprised if they planned to wait until the stock was ready for sale, and then dropped that bomb," Stef said.
"That could slam the stock price, just as it's hitting the market," I said, nodding at him. That would leave the underwriters in dire straits.
"It would probably damage us more if they did it before the stock hit the market," Stef noted.
"If that is where the most damage would be caused, I would submit that that is probably their plan," JP said.
"We can pull the IPO," Stef said.
"Or we can pull me," I announced.
"You would resign as chairman?" Darius asked.
"I don't think that would eliminate the problem," JP added.
"No, but it may mitigate it," I said, my mind grasping at that as a solution. "If I'm gone, they can either launch their strike immediately to try and damage the company, or they can wait, but since I'll have been gone for a bit, it won't have as much of an impact."
"I wonder what the government's reaction would be to those kinds of allegations against a primary contractor," Claire asked.
"I think they'd be unfriendly," I said to her, almost joking.
"Undoubtedly," JP said.
"If we take that step now, and I resign as chairman and leave the board, we can spin it in a positive way. I can say that I'm leaving now to allow someone else to come in and lead the company through its next phase of development." It would probably end up sounding better than that after the PR people spun it.
"Who will replace you?" Will asked.
"We'll have to talk to Jordan about it," I said, referring to Jordan Pfinster, the CEO of Triton. "We can choose who goes on the board to replace me, but the chairman will have to be elected by the board as a whole."
"I am wondering if your presence on the board is also a problem," JP said to Stef.
Stef thought about that for a few seconds. "Perhaps, but I think, with all the money we have tied up in Triton, I should remain at least until the new chairman is selected."
"It is probably better if this happens in stages," I agreed. "We should have our own people on the board to replace us, that way they can keep an eye on our interests." I trusted Jordan, but I wasn't sure about the other board members.
"Luke may be willing to serve on the board," Stef mentioned, referring to Luke Caruthers, our partner.
"He'd be a good addition," I noted. Luke was completely data driven, and would be a nice counterweight to some of the more impulsive board members. "He won't want to serve as chairman."
"He will not," Stef agreed. We sat there for a bit, pondering things, until Stef got a big smile on his face. "I think we should see if Buzz wants to get involved."
"We are just now starting our relationship with him," I said cautiously.
"Which is a benefit, since he is not completely embroiled in our day to day business yet," Stef said. "He has served as chairman of other companies, although none as large as Triton. I would think he could be a good candidate."
"We should talk to him about it," I said. Stef was putting a lot of trust in Buzz, but I wasn't willing to start second guessing him at this point. We'd be fine, regardless of what happened with Triton.
"If that happens, he will need to spend a considerable amount of time here, as he works to understand Triton," Stef noted, and focused on JJ. "I am wondering if you would object to having him stay here."
JJ blinked, because he'd never expected to be involved in this conversation at all. "For an older dude, Buzz is hot," Will said.
JJ rolled his eyes, which was pretty funny. "He is more than welcome to stay here," he said politely. He didn't seem overly annoyed by the idea, so we all just nodded. That seemed to conclude our meeting, so we all went to our own corners, as it was, to try and grapple with this situation.
August 11, 2003
Tribeca, NY
JJ
I sat there, stunned by this latest development, and totally annoyed with almost all of them. They'd all arrived, unannounced, and dropped this bombshell on me that we were about to be embroiled in a nasty battle with Mary Ellen and her bitch of a mother. No matter what happened, we were bound to end up with some bad press about this. I cringed internally, wondering what the headlines would look like this time around. I hadn't decided whether I was going to go back to skating or not, but if this caused a major scandal and my father went to jail, that would pretty much shut that down as an option.
And as if that weren't bad enough, now there was this guy I didn't even know who was going to stay with us for at least a couple of months. What the fuck? Was I running a fucking hotel? I was so tempted to add apartment shopping to my list of things to do, and just get my own place. Only that wouldn't work, because unless I only had a one-bedroom place, they'd still impose on me. I still had to get a staff. It looked like I was going to need a cook, a personal assistant, a trainer, and a maid. I'd have to combine some of those jobs. Maybe I could get away with just hiring two people. I was about to get incredibly bitchy about all this until I remembered that this whole thing had started because Mary Ellen was pissed off at me for stealing Alex away from her. That meant that I was responsible for this nightmare, and I flinched as the guilt hit me. If my father ended up in jail, this would be my fault. I don't know why this always happened to me, where I'm just going along, trying to live my life, and everyone drops a bunch of shit on me.
Everyone got up and started wandering around. I stood up and just stayed there, mulling over this nightmare that had come from out of nowhere. Will and Darius got up and walked over to my father. They glanced over at me, which was pretty much the equivalent of a summons, so I joined them.
"You must think I'm a horrible person," Dad said. I rolled my eyes at his drama.
"I don't think you're a horrible person at all," Will said. "Besides, this isn't a big surprise. It's not like we couldn't figure out what happened." I was kind of surprised by that, because I had no idea that my father was behind the murder of Brian and Carson. I looked at Darius and he raised his eyebrows to indicate he really had no clue either. I guess it made sense, it's just that Darius and I hadn't thought about it all that much, or at least enough to figure this shit out. Will was just so fucking intense about everything.
"We're behind you, Dad, no matter what happens," Darius said. His words seemed to jar me into action.
"Absolutely," I said.
"Thanks," he said, and then gave us all hugs, in yet another massive display of emotion. These people just wore me out.
Dad walked away from us, heading over to talk to Stef, and as soon as I turned back to Will and Darius, I saw them staring at me intently. Will was wearing his earnest expression, and I knew exactly what they wanted. They wanted to go back to California now and skip the dinner tonight. They were expecting a major battle from me, but I hadn't known what the deal was before I made an issue about them staying here. It made sense for Will to go back and keep an eye on Zach. The last thing we needed was for Zach to go off and do something stupid all over again. I stared at him, and at Darius, then back at him. "Go ahead and go."
"Thanks JJ," Will said, smiling for the first time since we'd started talking. He gave me a huge hug, which was actually nice.
"We'll see you this weekend," Darius said, and hugged me as well. They hurried off, with Will already on the phone to get the plane fired up. I stood gazing after them, my mind still fuddled from all this crap Wade dumped on us.
"I am planning to meet with Bellona tomorrow," Stef said, pulling me out of my haze. "I would like you to accompany me, if that works with your schedule."
"That sounds like fun," I said. I loved spending time with Stef, and I was excited to know what the deal was that he worked out with Bellona. I was just about to escape back to my room when Wade walked up to me. Stef eyed both of us, and then walked away, leaving us alone.
"Can we talk for a minute?" he asked.
"Sure," I said, and led him up to the deck. We sat down on the bench by the lawn, the one that faced where the twin towers used to be.
"I should have told you about this sooner," he said. I looked into Wade's eyes, and could see the pain there, the pain that was only too familiar to me.
"You didn't have any obligation to do that," I said hastily.
"Robbie asked me to share with you what happened," he said, and swallowed hard.
"Why didn't you?"
"I didn't know you well enough to do that," he said. "It's very personal, and it could have been very damaging if it got out."
"You didn't trust me enough to tell me," I concluded, sounding just a little bitchy.
"I didn't," Wade confirmed, which kind of blew my mind. "You and I had never really been close, and I didn't think you even liked me."
"I don't like anyone," I joked, making him smile.
"I told Robbie that if I got to the point where I could trust you, I'd tell you about it," he said. I waited for him to go on, but he didn't.
"But you trust me that much now?"
"I do," he confirmed. I just stared at him, pretty amazed by that, since I didn't think we were that close. "You can be difficult to deal with at times, but you're an honorable guy."
That really floored me, because that was a high compliment coming from Wade, but I used humor to deflect the emotions. "At times." We chuckled. "Thanks. That means a lot, coming from you."
"I feel bad, because maybe I could have helped make things easier for you," he said, letting the guilt pour out of his psyche all over me.
I shook my head. "That's bullshit. There's no way to make that easier, and you know it."
He nodded. "I guess you're right."
"Duh," I said, making him laugh. "So have you dealt with it?"
That was a serious question, so his countenance became appropriately severe. "My father and I worked really hard to get beyond that."
"He helped you, after he did that?" I asked, amazed.
"He did," Wade said. "He flew out and apologized to me. I was at Stanford, and I had to hold Matt back so he didn't kill him." That made me chuckle.
"There are some hotheads in our family."
"There are," he agreed. "We both spent a lot of time in counseling, and ultimately we worked to the point where we had a good relationship."
"That's amazing," I said, stunned at that. "I don't know if I could do that."
"Wasn't easy," Wade said, and then swallowed hard. "He molested me, and a big part of it was because his father molested him."
"Holy shit." That just slipped out of my mouth, even as I thought about how one generation could fuck up another.
"It's not an excuse, but it's a reason," he said. "How about you? You get over it?"
I thought about that, and my mind whirled. "I think I did."
"What?"
"I was just thinking that Alex was the one who really pulled me out of it, and kind of gave me the final push I needed to put that behind me," I said.
"That's probably worth the bullshit you dealt with, courtesy of my sister," he said. It had been a lot of bullshit, indeed, but he was right.
"Makes me think about Alex and not get so pissed off," I said. Suddenly, I realized how much he'd done for me, and my negative feelings for him began to fade.
"He's coming back to Boston to pack up his stuff in a couple of weeks," Wade said.
"Maybe I'll come up and visit," I replied.
August 11, 2003
Van Nuys, CA
Will
Darius and I had pretty much just crashed as soon as we'd gotten onto the plane, and once again, we'd woken up as it was landing. I stretched out, trying to loosen up my muscles, even as we felt the wheels touch down.
"You got room to take me back to Malibu?" Darius asked.
I gave him a weird look. "No, I'm gonna make you walk."
"Whatever," he said. We got in the car and I started driving back to Malibu, although I was going a lot slower than I had on the drive to the airport. "So what are you going to do?"
"About what?" I asked.
"Zach," he said, like I was an idiot.
"I'm not going to do shit," I said, even though I'd already called Sean from the plane and talked to him about the whole deal. I asked him to see if we could do anything to cover Zach's tracks for him, just in case those Danfield bitches went on a trolling expedition.
"It doesn't bother you, that he started a fucking war?" he asked me, the annoyance clear in his voice.
"He didn't do a goddamn thing wrong," I said, maybe too loudly. "For all he knew, Trevor came in and fucked up his life, and no one really gave a shit."
Darius thought about it, and then nodded, understanding the basic issue. "He wasn't going to let them get away with fucking with him."
"Yep."
"Pretty studly of him," Darius said, giving me shit.
"That's why I'm going to let him fuck me when I get home," I said, smiling at his frown as I made him think about man-sex.
"Whatever," he said, shaking his head at me. We'd left at 1:00 in the afternoon, New York Time, and it was just now 5:00 here in California. That meant there was traffic. The Ferrari crawled along, while we ignored the looks we got from everyone around us. "Kind of freaks me out about Dad."
"I'd have done the same thing," I said to him assertively. "Brian and Carson came in and fucked up his life, and our lives."
"Dude, if I went after everyone who messed with chicks I liked…" he started.
"It's a little different," I snapped. "These guys fucked with Pop's brain, almost made him trash his company and his career, and then they were going after Dad."
"Yeah, but I wonder what made him lose it," Darius said, as if that weren't enough.
"Carson was stalking me," I said.
"What?"
"He showed up after school and tried to get me to go for a ride with him."
"Were you afraid?" he teased, since Carson was a pussy.
"No, I just thought he was creepy," I said. "Then he showed up on our beach, and Dad caught him talking to me after I was done surfing."
"Why were you talking to him?"
"I didn't know that was Carson, I just thought he was some skinny little dork who wanted me to fuck him," I said, making Darius laugh.
"What did Dad do?"
"Went into his psycho-aggressive mode, gave me the fucking third degree about when I'd seen him before, told me I was getting a security detail, then went up and called Robbie."
Darius didn't say anything for a bit. "I agree. I'd have done the same thing."
"If those fucking bitches try to put him in jail…" I began, the hatred in my voice clear.
"We'll deal with it," he said firmly, telling me that I didn't get to go off and go postal on my own. "I don't know how you figured out how to fix Dad, but you sure got him to pull his head out of his ass."
I shrugged. "He doesn't always listen real well." That made both of us laugh. "I knew that if I pissed him off bad enough, he'd pause and figure shit out."
"Why can't he just have a fucking conversation like normal people?"
"Because he's not a normal person," I said, and we both acknowledged the good and bad parts of that silently.
"How do you think Zach's going to handle things at school?"
"I don't know," I said, showing him how worried I was. "He'll be out for this season, from football, so I don't know if he'll have the team there to back him up."
"He can hang with me and my brothers," Darius said, referring to his frat brothers at the Beta house.
"Can I hang with your brothers?" I asked suggestively. He frowned, so I laughed. "Thanks. You should tell him that."
"I will," he said. "But not while he's fucking you."
"Good idea." We got home, finally, and I saw Zach's Expedition parked in the same place we'd left it yesterday. Brent's GTO was gone, unfortunately.
"Nice ride," Darius said.
"He seemed to like it," I said with a grin. I strolled into the house with my backpack and rolling bag, with Darius following me. I was surprised to find Zach downstairs on the patio…I figured he'd be crashed out. I wasn't surprised to find Clara with him. "Hey!" I said enthusiastically, as I walked outside.
"Hey there!" Zach said. He got up slowly and gave me a hug, and even though it was stunted because of his sore ribs, it was meaningful.
"I thought you went to New York?" Clara asked.
"We did," I said. "It was a fast trip. Had a morning meeting, then Darius and I flew back."
"I'm gonna go crash," Darius said abruptly. He really didn't want to spend time with Clara, not after all the shit he'd dealt with when he was dating Ella.
"You're back in time for dinner," Clara said.
"I think we'll just order a pizza later," Zach said.
"I can get things ready…" she began.
"I need to spend some time with Will," Zach said to her firmly.
"Oh," she said, mildly flustered. "Well you go ahead. There's leftovers here. I'll be fine."
"I'll put my car keys on the counter," I told her. "If you want to go out, you can take it."
"I don't think I can drive that car," she said, her eyes bulging.
"I'll bet you can," I said, and smiled at her. I led Zach in from the patio, tossed my keys on the counter, and helped him up the stairs to his room. We closed and locked the door, and then I smiled at him. "Alone at last."
"At-fucking-last," he said, exasperated by his cloying mother.
"You were so manly, the way you stood up to her just now," I said, partly in a playful tone, but also in a slightly husky way.
"Ya think?" he asked, and raised his eyebrow.
"Why don't you prove it to me," I said suggestively.
"I can do that," he said. And he did.
Copyright © 2018 Mark Arbour; All Rights Reserved.
57

1
Story Discussion Topic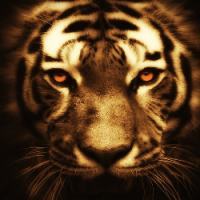 Open Club · 132 members · Last active
A fan club for Mark Arbour to chat about his stories
---
Chapter Comments