Black Widow - 17. Chapter 17
Many apologies for the long delay in posting. Busy times, and I spent a lot of time editing this chapter and the next one.
August 4, 2003
Tribeca, NYC
Brad
We got back to the condo and found that pretty much everyone was up. "And where were you?" Claire asked.
"Stef and I went to a diner and had freedom toast," I said with a smile. JP chuckled. The patriotic nutjobs in Congress were just a little ridiculous.
JJ walked into the room and I smiled at him. "Hey there."
"Good morning," he said, glaring at me. I hadn't really been expecting that. He usually tossed out bitchiness, not rage.
"So you're going to move to New York," I said conversationally.
"Obviously," he said coldly.
"Where are you going to school?"
"I have it all worked out," he snipped, and made to leave.
"Well, until December, you need to tell me how you worked it out," I said, losing patience with him. That got me a really foul look, and then he mellowed. To some, that would seem strange, but not for JJ. He had an innate respect for authority, probably as a result of the coaching culture of figure skating, and when he mellowed out like this, it meant that he was acknowledging that.
"I'm going to Saint Ann's," he said. "It's got a good reputation, and they offer a curriculum with an artistic theme, so that should work for me."
"That sounds like a good plan," I said, and got a smile, one that faded quickly. "I'm really impressed with how you've handled all these challenges."
"I'm used to taking care of myself," he said, a comment that bored to my core, but I was used to at least seeming impervious to attacks.
"I just wanted you to know that you were doing very well, and that I'm proud of how you handled things," I told him.
"Thanks," he said grudgingly.
"I'm sorry that I haven't been here to help you out," I said lamely, letting down my guard. Normally, that would have cajoled him out of his mood, and by lowering my shields, I gave him an entrée to make things better with us, but not this time. This time, when my shields were down, he lunged in for the attack.
"Well you haven't, so I've learned to take care of myself," he snapped.
"I'll try to do better in the future," I said.
"You've said that before," he snarled, then turned on his heel and stalked out of the room. I looked at Stef, who was pretty upset by our unpleasant exchange.
"I guess I deserved that," I said to him.
"There is something else bothering him," Stef said. "Do not let it worry you too much."
"Right," I said, shaking my head.
"Will and Zach should arrive with the car in half an hour, and then we will depart," Stef announced to all of us.
"I'm planning to stay for a few more days," Claire said. If anything could help JJ's mood, it would be that.
Since my morning had been total shit, I decided to just pile on. I took my phone and went up to the rooftop patio. It was 11:00 in the morning here, which meant it was about the same time in the evening in Beijing. I called Marc, wondering if he'd answer.
"Hello," he said coldly.
"Hey," I said, being slightly cheerful. "I wanted to let you know I made it to New York last night, and today I'm heading back to California."
"How nice for you," he said, in a tone that wasn't unlike JJ's.
"How's your show?"
"Fine," he snapped. "I got your divorce settlement."
"What are you talking about?" I asked, confused as fuck.
"Don't even lie to me," he shouted.
"I did not lie to you, and do not yell at me," I said firmly.
"You left me high and dry, and you told me you wouldn't do that," he said. "That's not a lie?"
"It's not a lie," I said, even though it might have been. "Look Marc, what we had was nice, but I lost myself in us."
"Don't give me that psychobabble shit," he said. It was clear that I wasn't going to get through to him, so I focused on the other issue.
"What do you mean, you got my divorce settlement?"
"The condo in the City," he said.
"I don't know what you're talking about," I said.
"I don't believe you."
"Well, you can sit here and pretend that you're right and I'll be totally clueless, or you can tell me what the fuck happened so I can try and figure it out."
"You? Totally clueless? What's new?"
"Are you going to tell me what's going on or not?"
"Fuck off!" he said, and hung up on me. I stared at the phone, amazed at that conversation. What was he talking about? I'd bought a penthouse condo on Telegraph Hill in San Francisco last Christmas, and we'd moved in and made it our own, but I hadn't given it to him, nor did I intend to. I loved that place probably more than he did. With its panoramic views of the City, and its easy access to the thriving but calmer neighborhood of Telegraph Hill, it was my favorite residence that wasn't on a beach. So what the fuck was he talking about? Did he think I was going to hand him a multi-million dollar condo in the City after being together for less than a year? Seriously?
I sighed and gazed off to where the twin towers had been, feeling the agony of that event that had so changed my life. That pain had haunted me, and then my reaction to it had caused me to lead myself into virtual hibernation. I'd deserted the people I loved, and who loved me, and ignored them when they called me on it. There was a price to pay for that, and I was prepared to pay it, but I hadn't expected this kind of devastation.
I had expected Will to extract a pound of flesh from me, but he'd done that to pull me out of my emotional coma, and now he was willing to forgive me and move on. Matt would be fine after we had a simple conversation. I wasn't as involved in his daily life, so my absence hadn't really impacted him that much. The same was true of Darius, who was off on his naval adventure, focused on that challenge.
JP had been gracious, just like Will, who seemed to emulate him as much as he could. It was typical that the two of them, so intelligent, should have divined that their relationship was so mutually beneficial. When JP looked at Will, his eyes were full of pride, while Will treated him with a familiar respect that the rest of us envied.
I guess I'd known that Marc would be bitter, but I was hoping we'd be able to move on in a friendly way. Much like I'd told Will and JP, I was really hoping we'd be able to remain friends, and I had really been hoping we'd still be able to fuck. Marc was a lot of fun, and absolutely beautiful. But he'd been much angrier than I thought he'd be, and that had really confused me. He hadn't been this mad at David, the guy who dumped him the day that we first met. And what the fuck was that deal with the condo?
I moved my mind on to my two biggest challenges: Stef and JJ. Stef had clearly been at his wits' end trying to figure out how to handle my vanishing act, and for that I felt horrible. But I also thought, as I'd told him, that he and Luke hadn't really given me much of a chance to do better. I'd have done that for them. They just pulled the rug out from under me. I calmed myself and thought about things more objectively. Stef might make emotional decisions, but not about something this big. Luke didn't make emotional decisions at all; he was one of the most analytical men I knew. No, they had sat down, looked at my current situation, looked at Stef's future plans, and logically concluded that they needed to expand the leadership of Caruthers & Schluter. In this situation, it wasn't really about me; it was a strategic corporate decision. Stef could posture at me about leaving him high and dry, and use that guilt to extract some emotional revenge for how I'd treated him, but in the end, this wasn't about personalities. When we had our meetings with Buzz Dalby, I should see them as an opportunity and approach him with a positive attitude. I had nothing to fear from him.
That left JJ, who continued to puzzle me. I didn't understand why he'd be so upset with me. He usually preferred it if I left him alone and stayed out of his life. Of all my sons, with him I had the most classic father-son type relationship. He was generally willing to subordinate himself and listen to what I told him to do, and he was rarely rebellious. I wondered if this newfound obstinacy was a result of his skating career hiatus, where he didn't have to toe the line so much.
The door to the roof opened, followed by a rush of energy as Will and Zach came out to join me. "The car will be here in five minutes," Will said.
"I'm ready," I told him.
"Are you alright?" he asked. It was maddening that he could read me so well. Sometimes when I was a dick to him it was just me pushing him away so he couldn't see into my soul.
"I had an unpleasant conversation with Marc," I told him.
"Bummer," he said.
"I'll tell you about it on the plane," I said. We went downstairs and got our stuff together. JJ stood by the front door, as if he was throwing us out, looking really annoyed. Just as we were about to leave, Carullo came out, wearing a tank top. He yawned and stretched his arm back behind his head, in one of the sexiest gestures I think I'd ever seen.
While he was saying goodbye to Will and Zach, I focused on JJ. "I'll try to come out and check on you soon. I have to get out to Triton in the near future."
"I'm fine," he snapped.
"I know you're fine, but I'd like to see your school, and maybe you can help me spiff up my wardrobe." Normally that got a positive reaction, but not this time.
"Let me know," he said. I gave him a hug, which he barely returned, and then he moved on to talk to Claire and Stef in a much happier way.
Before I could really recover from that, Carullo pulled me into a big bear hug, and then gave me a pretty intense kiss as he let me go. "You were a lot of fun."
I had to be as red as the vinyl seats at the diner where Stef and I'd had breakfast. "You were too," I said, trying to sound sincere. It's not that he wasn't fun, it's just that I felt guilty as shit for fucking him. I walked away, toting my briefcase, trying to avoid Will's smirks. My emotional coma with Marc was starting to look better and better.
"So that's where you ended up last night," Will said as soon as we were in the limo, acting like he was some detective who'd just solved a major case. I so did not want to talk about this.
"That's where," I grumbled, then distracted them all by asking Stef about his plane. He chatted about it, and then when we got to the airport, he had Peter, the flight attendant, give us a tour. It really was spectacular, and quite tasteful. I liked the extra room and comfort, but there was a trade-off for those benefits. This plane was a lot bigger than his Falcon, and he was going to find that he was a lot more limited by the airports he could use. I decided that as nice as this was, I was more than happy with my Gulfstream V.
We settled into the flying room and the plane took off, climbing easily as it headed westward. "So tell me what happened with Marc," Will said.
"He told me he got my divorce settlement," I said. "Something about the condo. I have no idea what he's talking about."
"Did he think you were giving it to him?" Stef asked.
"I don't know," I said.
"Are you going to do that?" Stef asked.
"I don't know," I said again. "Basically he threw that out at me, and when I asked him what he was talking about, he called me a liar and told me to fuck off."
"Wow," Zach said. "Sounds pretty pissed."
"Or hurt," I said, the guilt oozing off my tongue. I scanned the crowd and saw sympathetic looks from everyone except Will, who looked alarmed. "What?" I asked him.
"I fucked up," he said.
My eyes narrowed. "What did you do?"
"You know about this condo?" Stef asked.
"Yes," Will said. "I gave it to him."
"You did what?" I asked, totally confused. "You gave Marc my condo?" How could he do that?
"No, not your condo, the one right below it, on the ninth floor," he said.
"Wait a minute; you're the one who bought that unit?" I asked. I had been really pissed off about that. It had come on the market while I'd been gone, but before I could buy it, someone else snapped it up. It had been registered in the name of a trust I knew nothing about, and I hadn't been able to figure out who was behind that ownership vehicle.
"Yeah," he said.
"Where did you get the money for that?" I demanded. I knew that I'd received a cash request from him, but he'd have needed the money to close on it before that happened.
"I set up a line of credit," he said simply. Stef and I stared at him, amazed that he'd put this complex financial scheme into place.
"It seems that you have learned well from your time at Escorial," JP said to Will with affection.
"From the masters," Will said, smiling at Stef and me. But I wasn't ready to be happy with him about this.
"Alright, tell me about this plan of yours," I said in a caustic way. Normally I would have gotten attitude from him in response, but he was too guilty about this to mess with me.
"I bought the condo in trust, and offered to sell it to Marc in exchange for paintings," he said.
"That is a lot of painting," Stef noted.
"He has to create two things for me each year," Will said. "There are size limits and things like that written into the contract."
"Did he sign it?" Stef asked.
Will fumbled with his phone, checking his email. "Yes."
"Why did you do that?" I demanded. I was furious at him for jumping into the middle of my relationship with Marc, even if he was trying to do a good deed.
"I was trying to help out," he said lamely.
"If I did that, got involved with your relationship with Zach, you'd skin me alive," I said to him, and forced myself to keep my volume down.
"Probably," he agreed. He looked as defeated as I'd felt this morning, and remembering how awful things had been for me caused me to modify my rage.
"Alright, explain it to me," I said calmly.
"I think that part of the reason that Marc clings to you so much is because he's insecure," Will said.
"He's insecure?"
"He has no home of his own," he said, frustrated. "When you dump him, he's back to square one, back to how he was when he met you. A dude with no place to go."
"So you gave him a condo, and that way he'd have a place of his own?" This was just a little whacked.
"Yeah," Will said. "Marc and I are friends, and even though I'm not all that happy with the person you were when you were with him, that doesn't mean he's a bad guy."
"I am curious as to your timing," Stef said to Will, distracting me from my line of questioning.
"This was set up a while back," Will said. "I didn't think it would go through so quickly."
"So Marc got this offer after your father left, and figured that he was the one who set it up to make their separation less painful," Stef concluded.
"And that wasn't my plan at all," Will said. "I was just trying to give Marc some security so he didn't smother Dad."
"I thought you were doing this as a friend," JP said. "Yet you cite as your key rationale a desire to make Marc less dependent on your father." Will was totally busted. He was going to argue with JP, but JP simply raised his right eyebrow to forestall the bullshit. It worked.
"You're right. I totally fucked this up. I shouldn't have gotten involved with you and Marc," Will said to me. "I'm really sorry."
I thought about it, and shrugged. "It probably wouldn't have changed things, one way or the other. I guess it was inevitable that we'd break up and he'd hate me."
"How do I make things better?" Will asked. "I'll talk to Marc."
"No," I said emphatically. "Let me handle it."
"OK," he said. "I really am sorry."
"It's alright," I said. "I just want to put this all behind us."
"I think it is wise to learn the lessons from our mistakes, and then try to leave the recriminations in the past," JP said in his lofty way.
"It is most wise," Will agreed, mimicking his lofty tone, and making all of us laugh.
"I didn't expect JJ to be so pissed off at me," I said.
"I was surprised by that as well," Stef said. "It was truly out of character."
"What happened?" Will asked. I basically paraphrased my conversations with JJ for all of them.
"He isn't usually that obnoxious," JP said.
"He's been pretty pissed off at us too," Zach said to Will. "Shit, he would barely shake my hand when we left."
Then Will's face brightened up, as if a lightbulb had gone off in his brain. "Holy shit!"
"What?" I asked.
"He's crushing on Carullo," Will said with authority.
"JJ with Carullo?" Zach asked, and started laughing. "No way."
"Why not?" Stef asked.
"Dude, they are like oil and water," Zach said. "JJ is so classy. He's all sophisticated, and cultured. Carullo is a blue collar dude from New Jersey."
"Yet it would be easy to see the attraction," Stef said, then gave me a smarmy look. "It has certainly had an impact on other members of our family."
"So if he'd walked into your bedroom, you'd have thrown him out?" Will challenged.
"Probably not," Stef admitted, cracking us up.
"And what circumstances would cause you to resist his advances?" JP asked Stef.
"Fine, I would have slept with him," Stef admitted, which was even funnier. Only when that was done did I think about the issue.
"No wonder he's pissed off at me," I said, feeling even guiltier about it now.
"I would have thought that, knowing he has slept with Will and Matt, you would have avoided jumping into bed with him," Stef said.
"Seriously? You're giving me shit about this?" I asked, reminding him that he wasn't perfect. The older he got, the more he seemed to forget about his slutty past.
"What are you implying?" he asked.
I looked at him and said two words: "Gathan Hayes." A number of years ago, he'd slept with Gathan, even though Will had fooled around with him. Stef turned bright red, while Will and JP started laughing.
"It is not funny," Stef said to them.
"Are you done moralizing?" I asked Stef.
"I am, and I will think better of trying to do so again," he said, which was pretty funny in and of itself.
"I didn't plan to sleep with him," I said. "Shit, he all but carried me home and threw me in his bed. What was I supposed to do? Say 'no'?"
"Well yeah," Zach said, smirking at me.
"Dude, we slept with him too," Will said.
"I guess I need to have a talk with JJ about this," I said.
"No," Will said hastily.
"Why?"
"Because if you try to talk to him about this, it will just freak him out," Will said. "Let me talk to JJ, and you can talk to Marc."
I thought about how crappy those conversations would be. "Sucks to be us."
August 5, 2003
New York, NY
JJ
Aunt Claire came strolling into the great room in her elegant way, with a smile on her face. "I plan to return to Palo Alto tomorrow."
"That's a shame," I said sincerely. I loved spending time with her.
"I will have to make a point to come out here more often, now that you are living here permanently," she said.
"That's great news."
"Did you have plans tonight?"
"No," I said honestly. I was still getting myself oriented in this city, and I hadn't really lined up any major social connections.
"I have taken the liberty of arranging our schedule, so I am glad to hear that," she said.
"What are we doing?"
"I talked to Bellona Carter, and she's in town," Aunt Claire said. "There's a preview showing this evening by Zac Posen." Zac Posen was one of the hottest up and coming fashion designers.
"I've seen some of his stuff," I told her. "He's based here in Tribeca."
"He is, but his showing will be in a loft in SoHo," she said. "Bellona invited us to join her."
"That's awesome!" I said enthusiastically. Bellona Carter was the editor of Mode magazine, or at least the American version of it, which was the fashion bible. She had a reputation for being vicious and ruthless, but also for spotting all the major fashion trends.
"Stef will be jealous," she said with a smile. "I thought we could grab a light dinner first."
"Sounds good," I said. That was a smart thing to do, that way we wouldn't be too hungry at the event, and we could nibble at the appetizers in a disinterested way. My phone rang. "It's Will."
"I'm going to get ready," she said, and left me to talk to Will.
"Hello," I said, forcing myself to be cheerful with him.
"Hey," he said, in his annoyingly exuberant way. "What are you up to?"
"I'm going to a fashion preview with Aunt Claire," I said proudly.
"Cool," he said, totally missing out on how awesome this event was going to be. "We need to work something out."
"What?" I asked suspiciously.
"When you're into someone, especially a dude, you have to let me know so I don't piss you off," he said. I stared at the phone, horrified that we were having this conversation. I knew he was talking about Carullo, and I knew he'd figured out that I was pissed at him and Zach, but even more pissed off at my father, for sleeping with the guy.
"Fine," I said dismissively. "When that happens, I'll clue you in." I figured that would work, to just blow the whole thing off. I should have known that I couldn't brush Will off that easily.
"Awesome," he said. "So is there anyone besides John Carullo I should put on the list?"
"I'm not into him," I snapped, which gave away that my statement wasn't entirely true.
"Right," Will said sarcastically.
"Look, I'm having a great day, and I'm going to a major event tonight and I'm totally stoked," I said through clenched teeth. "Do not even call me and kill my buzz."
"Well, I was pretty stoked when Dad showed up and pulled his head out of his ass, but that didn't stop you from being a complete asshole to me," he said.
"So this is payback?"
"No, because when I called you, I didn't know you were going out. All I knew was the part about you being a complete asshole. Killing your buzz is just a bonus."
That was actually kind of funny. "Then it's a special fucking night for you."
"Why don't you let Carullo know you like him?" This was becoming unbearable. "He thinks you're totally hot." That was a surprise.
"He does?" I asked, before I could stop myself. I really needed to work on my filter.
"Yep," Will said. "Told me he wanted to fuck your brains out but was worried that it would hurt my feelings."
"Why would you give a shit?" I asked.
"Because it would be pretty raw for you to fuck a dude I was into," he said.
"You aren't into him," I said. "It's just sex."
"How do you know that?" he demanded. "You have no idea how I feel about him."
"Then maybe you should be telling me about the dudes you're into so I don't hurt your feelings," I said, turning the tables on him.
"Alright, you got a pen," he said. "It's a long list."
"Very funny."
"How would you have felt if I'd fucked Alex?" That totally freaked me out, because I hadn't thought about Alex for a bit, and Will's question made me think not only of Alex, but of having sex with Alex.
"Alex wouldn't have slept with you," I said.
"No?"
"What are you talking about?" I demanded.
"Alex tried to fuck me on my sixteenth birthday," he said. That was before I ever hooked up with him, or even went out with him. Was I just his second choice? I was a fucking consolation prize?
"Seriously?" I asked, just to get the story.
"Yeah," he said. "He was walking me up to my room and planted a major lip lock on me. I was about to fuck his brains out, but I saw your door and stopped. I told him that you had a crush on him, so I couldn't sleep with him."
"You told him I had a crush on him," I said, enraged.
"Well you did."
"You had no right to betray my confidence like that," I said.
"I didn't betray shit," he shot back. "You didn't tell me you were into him, I guessed, so it was OK for me to pass that on."
"Why don't you just mind your own fucking business," I said, way too loudly.
"If I would have done that, I would have fucked him. Would that have been okay?" He waited for me to answer, but I didn't. "Would it?"
"No," I said resignedly.
"So if you want me to not fuck the guys you're into, and if you want me to leave them alone, you have to tell me you're into them," he said. He waited for me to say something, but I kept my mouth shut. "So since you didn't tell me about Carullo, and since I figured it out by being on the receiving end of your shit, and since you did the same thing to Dad, it's totally okay for me to talk to him about this."
"Don't you say a fucking thing to him," I screamed.
"No?" He was such a pain in the ass. Now I'd have to talk about this, or he'd run and tell Carullo I was hot for him. And then Carullo would either hit on me, which would be embarrassing, or he'd ignore me, which would be humiliating.
"Do we have to talk about this now?" I demanded. It wasn't that I was in a hurry; it was that I hadn't really been able to figure out what it was about Carullo that got to me.
"I've got his number on speed dial," he said. "It's your call."
"That's blackmail," I accused.
"Yep, and if you want me to treat you better, maybe you should do the same," he snarled.
I sighed as I thought about this, and he heard me and knew that I was digesting our conversation. He was definitely right about the way I'd reacted, and that meant that I had to apologize. God, I hated doing that. "Look, I'm sorry I treated you like shit. You had every right to hook up with Carullo, especially since you didn't know it would bother me."
"What about Dad?"
"Well shit, he was a dude you slept with," I said. "Wasn't that enough of a deterrent?"
"Then it's my issue with Dad, not yours," he said firmly. He heard my hesitation. "JJ, this is going to be tough on him. Everyone has been kicking him in the balls, and I'm not saying he doesn't deserve it, I'm saying that we should stick to things that he's done wrong."
"Fine," I agreed.
"So you'll call him?"
"I'll call him tomorrow," I said. Talking to Will was more than enough of this shit for one evening. He didn't say anything, which pissed me off, because it was like he didn't believe me. "I said I'd call him, alright?"
"Alright," he agreed.
"I have to run," I said, hoping to make my escape.
"Hold on," he said, stopping me. "So what's the deal with Carullo?"
I sighed again, something I did a lot with Will. "He's hot, and I find him really attractive, but I can't see us having a relationship."
"Why not?"
"We're too different," I said. "And don't call me a snob. That's not it. It's about what we're into. I'm into fashion and art and cultural shit; and he's into football and sports and going to gay bars and getting laid."
"So fuck him," he said. "It doesn't always have to be about a relationship."
"I don't work that way," I said. "I have to be into the person or it's not happening."
"You mean that you can't have sex with someone unless you're in a relationship with them?"
"I realize that in our family, that's not a big criterion, but it is for most of the country, and it works that way for me," I said, being bitchy.
"Dude, I am not trying to tell you how to live your life, I'm just trying to understand where you're coming from," he said, backing down.
"Well that's where I'm coming from," I said. "And now I have to go."
"Have fun at the deal tonight," he said, and I ended our call.
Copyright © 2018 Mark Arbour; All Rights Reserved.
58

1
Story Discussion Topic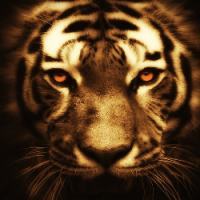 Open Club · 132 members · Last active
A fan club for Mark Arbour to chat about his stories
---
Chapter Comments