Black Widow - 76. Epilogue - Chapter 1
While the major issues were resolved with the final chapter, there were a few personal things that needed to be addressed. To that end, I have written several epilogue chapters to close this story out, and to set the stage for the next book. Enjoy!
October 8, 2003
Tribeca
New York, NY
JJ
I studied my ensemble for the day, even as it hung on the outside of my armoire. It was a grayish blue shirt with matching pants from Miu Miu, and I was sure the blue would set off my eyes perfectly. The shirt was designed to be slightly loose through the chest, but tighter across the abdomen, a style that suited my slim body well. I pondered whether it needed a little sprucing up with some accessories, but after some thought, I decided that a belt would do the trick. I rummaged around to find an appropriate belt that would work with my shoes, then stared at it again and nodded. Satisfied, I took the shirt off the hanger and put it on, started buttoning it, and then something happened that had never happened to me before. The buttons around my abdomen were tight, and when I stood up and looked in the mirror, it was obvious that they were being pulled apart. This shirt didn't fit me like this when I'd tried it on. And then the horror of the situation truly struck me: I had gained weight.
"Jacinta!" I shouted. I waited all of two seconds then shouted again. "Jacinta!" The panic and utter terror in my voice was clear, even to me.
"What is it?" she asked, concerned, as she ran into my room.
"What have you been cooking?" I asked her.
"What do you mean?"
"Look at this!" I shouted, pointing at my waist where the buttons looked like they were doing double duty as a girdle, trying to hold back my massive girth. I put on my pants and tried to button them, and they were actually tight. "I've gained weight! I can barely zip up my pants!"
"It is not my cooking," she insisted, a little annoyed with me.
"Then what is it?" I demanded rudely. She frowned at me, but I was so overwhelmed by this latest development I started to come unglued. I sat down on the bed and put my head in my hands, totally despondent. I had never been fat, or even slightly overweight. I detested the thought of it, especially since it meant that I wouldn't be able to wear the best clothes, at least not well. If I put on something now and it looked bad, I could blame the clothes. If I gained weight, it was my fault. Then there would be the attitude I would get if I had to go up a size. I'd go down to Dior Homme and I'd have to tell them I went up an inch in the waist, and they'd all shower soothing platitudes on me that were meaningless. Then when I left, they'd laugh at me behind my back for becoming a cow. "I cannot be fat," I sobbed.
"Mr. Jeremy, I am so sorry, but I have been very careful about not using fats or sugars," she said.
I wiped my eyes off and looked up at her. "I'm sorry. I just don't know why this is happening. I'm eating next to nothing and I'm going to the gym every other day."
"I do not understand either," she said sympathetically.
"I'm supposed to go up to Connecticut this weekend," I said, getting emotional again. "How can I do that when I have a pot belly."
"You do not have a pot belly," she insisted. It was quite possible that I was exaggerating a bit, but that wasn't the point.
"I am fat. Unattractive," I said sadly.
"Mr. John will not mind," she insisted. I rolled my eyes at her naiveté, thinking that Carullo would still like me, and still want to fuck me, if I looked like the Pillsbury Doughboy. I had called him and told him about my cyclothymia, but there was still some tension between us over the shit show that was the end of our relationship. I had made plans to go up and spend the weekend with him in Bristol, to hopefully make things right between us, and hopefully to get laid, but now I was blowing up like a balloon.
I got up and walked over to the scale and stepped on it, then gasped when it showed I had gained five pounds. "I have never weighed this much in my entire life!" I said.
"Maybe it is something else that you are eating that is doing this?" she asked. "Or maybe it is the pills. You take a lot of pills."
"That's a good point," I said, thinking about that. I took a lot of vitamins, but they varied based on the latest health craze. I wasn't convinced they did any good, but it was the thing to do and to talk about, so I went with it. I went into my armoire and got out my basket, where I had all of the pills I took neatly organized. I sat down on the bed and started to go through them when I spotted Hoodia, one of the latest natural weight loss cures. I took out two pills and popped them in my mouth, then downed them with a gulp of water. Maybe that would help.
Jacinta sat on the other side of my basket and started looking at the bottles, helping me out. "What about these pills?" she asked.
"Those are the pills I take for my moods," I said dismissively. Our eyes met and I dared her to point out that they weren't really helping, even though we both knew it was true.
"Doesn't this say they can cause you to gain pounds?" she asked, pointing at the warning label.
I all but snatched the bottle out of her hand, then apologized with my eyes before reading it. It was the lithium compound Dr. Feingold had given me. "May cause weight gain," I read. "Fuck!"
"So you must take them, but they will make you fat?" she asked, shaking her head. "I am sorry, Mr. Jeremy."
"They haven't helped me enough to put up with being fat," I grumbled. "Do you think I'm less moody?"
"Maybe a little," she said skeptically.
I got up and walked into the bathroom, opened the pill container, dumped the pills in the toilet, and flushed them away. "I'm done with those," I insisted, as I walked back into the room.
"Is it alright to stop taking them?" she asked, concerned. I read the rest of the label and it told me that I shouldn't stop taking them without doctor's instructions. That sucked, especially since all the pills were now flowing through the New York sewage system.
"I need to call this doctor," I said with a sigh. She got up and left the room, even as I dialed Dr. Feingold's office. It took me five minutes to finally get to a live person. "I'm a patient of Dr. Feingold's, and I need to see him immediately," I explained.
"Name?" the nurse asked me tersely. I told her my name. "Is this an emergency?"
"Yes," I said firmly.
"What's the problem?"
"I'm taking Eskalith and I'm gaining weight," I told her.
"That's a normal side effect, and it's not life-threatening," she said in a smarmy way.
"Well it is to me. I flushed them down the toilet, and so now I have nothing," I said, getting more irritated with her with each word.
"I can get you in to see the doctor next Thursday," she said. "In the meantime, I can call in a prescription to get more Eskalith for the rest of the week."
"I'm not taking those damn pills, and I can't wait that long," I said, outraged. "Isn't he in today?"
"He's in today, but he's booked solid," she said.
"He has to squeeze me in," I said, all but begging. "I can't keep taking this stuff."
My pleas fell onto her deaf ears. "Mr Schluter, weight gain when taking lithium compounds is a common side effect. It's not an emergency," she repeated in a patronizing way.
"It's an emergency to me," I said again. We were just going in circles. "I'm going away this weekend and my clothes barely fit me!"
"So get bigger clothes," she said, acting like this was no big deal. "I can get you in next Thursday at 1."
"That is not soon enough!" I said, almost a shout.
"That's the best I can do," she explained.
"Well your best isn't good enough," I said, and ended the call. It would have been satisfying to have one of those old-time phones so I could have slammed it down on her. I took off my clothes and looked at them sadly as I hung them back up, because I was sure that outfit made me look terrific. I sighed and went back into my closet to search for something that was loose fitting. It's not like I was Will, where I could just throw on a sweatshirt or a hoodie. It was quite possible someone I knew could see me out and about, and if I was dressed like a slob, it would raise eyebrows. Those rumors might work their way back to Mode, and Bellona, and then I'd get knowing smirks from those fashionistas. It took me an hour to find an Oscar de la Renta shirt and some Ralph Lauren pants that didn't make me look like I was about to explode out of my clothes.
I called my driver and then walked down the stairs, reasoning that I was going to have to incorporate more exercise into my regimen to get rid of these extra pounds. I walked out and saw my reflection in the windows of the Maybach and looked away, trying not to start crying as I did. I told the driver to take me to Feingold's office, then sat back in the seats, totally depressed. I began to wonder if I should start doing crunches or other exercises while riding, then gave up and surrendered to my malaise. I managed to pull myself out of my fog enough to call St. Ann's and tell them I was out sick.
It was a surprisingly easy drive to his office at this time of day, even though it was morning. There was no accounting for the vagaries of New York traffic. I walked into their offices and up to the reception desk. "Can I help you?" the lady asked. I was trying to decide if she was the same person I talked to on the phone.
"I need to see Dr. Feingold," I said firmly.
"Name?"
"Jeremy Schluter," I said. She typed away at her computer for what seemed like an eternity and was doing an awful lot of backspacing. I didn't know why they couldn't teach their people to operate their systems. Didn't they have some sort of staff training program?
"You don't have an appointment until next Thursday," she said, looking confused.
"I know that, but I need to see Dr. Feingold today," I insisted.
"He doesn't have any available time today," she said, shaking her head. "There's no way I can get you in."
I leaned over so I was only about two feet away from her. "Look, I need to see the doctor now. Tell him I'm here. And if I have to wait all day long, then I'll wait all day long."
"You can wait as long as you want," she said, almost snarling at me. "It won't do any good."
"Then you'll have to get security to throw me out tonight," I said. "Tell the doctor I'm here!" I ordered.
We stared at each other, then I turned and went over and sat in the same corner my father had staked out as his office and got out my homework and worked just like he did. The other people in the waiting room stared at me curiously, since I'd made a scene, but I didn't give a shit. I periodically looked up to see what the receptionist was doing. She made a call, and a nurse came up and talked to her, then looked in my direction. That lady came back later with another nurse, and both of them stared at me for a bit. Other than glancing up to notice that, I trudged through the latest idiotic assignments I had, dreaming of the day I'd be finished with school so I didn't have to deal with this crap.
I decided to treat this like a competition, where I would win if I made good use of my time. I focused intensely, so much that I was kind of surprised when a nurse walked up to me. I blinked at her and noticed that the waiting room was empty. "It's our lunch break," she said nastily.
"How nice for you," I said, to show her that I couldn't care less.
"We're closing up. You can't stay here," she said.
"I'm not going anywhere until I see Dr. Feingold," I said, then re-immersed myself in my work. She stood there, arms folded, staring at me for a few minutes, then stomped off. I was surprised to hear a relatively loud voice from the netherworld of the office, back behind the reception area, and the voice definitely sounded like it belonged to a man.
A few seconds later, Dr. Feingold himself appeared in front of me. "I'm sorry Jeremy. I didn't know you were here. Are you alright?" He was so kind, and so gentle, the contrast with my rage at his staff short circuited my emotions, and I started crying. I wasn't sobbing, but tears seemed to come pouring out of my eyes.
"No," I said, and shook my head. "I'm gaining weight, and I don't think those pills were working."
"Come on back and we'll talk about it," he said. He patiently waited while I got all my stuff together and put it away, and then put his arm on my shoulder to guide me back to his office. His whole demeanor made me feel safe and protected. He shut the door and gestured for me to sit in one of the chairs around his table, while he took another one. "You look great. I don't see that you've gained weight."
"I had this amazing Miu Miu outfit, and I tried to put it on this morning, and the buttons were pulling apart," I said, although it sounded like more of a sob. "I've been eating next to nothing, I've been exercising every other day, and I still gained five pounds. I don't know what to do."
"You're involved in the fashion industry?" he asked. I nodded. "No wonder this was a big deal to you."
"Thanks," I said, so appreciative of his understanding. He asked me a bunch of questions about my moods, then made some notes in his chart.
"I think we need to try something different. I'm going to give you an anti-convulsant called Carbamazepine. It's entirely different than the lithium, but that didn't seem to be effective anyway. It's not known to cause weight gain, but you should avoid grapefruit, and if you go out in the sun, wear at least a 30 sunscreen. It could make you burn easily." He jotted out a prescription and handed it to me.
"Thanks," I said sincerely. "Hopefully this works better."
"Hopefully," he said. "You've got an appointment next Thursday, and I want to see you then."
"I'm really sorry I barged in here," I said, feeling guilty for ruining his day. "I just didn't know what else to do."
"I'm sorry my staff didn't take better care of your problem. To make sure that doesn't happen again, here's my home number and my mobile number," he said, jotting it down on one of his cards and handing it to me. "I'll trust you to call me only if it's an emergency."
"I won't bother you unless it's important," I promised.
"I'll see you next Thursday," he said, and ushered me out of his office. There was no one else there when I left, so I assumed they all went to lunch. I went and got my prescription filled, then went to the gym.
October 8, 2003
Telegraph Hill
San Francisco, CA
Brad
"This is a bad time of day to fly out," Jake said. "Thanks for taking me to the airport."
"It's not a problem, and it's on my way home anyway," I said, working hard to keep negative emotions out of my voice. I probably wasn't successful where Jake was concerned, since he knew my moods so well, but I'd just have to hope he appreciated my effort. "We'll make it on time."
"We'll see," he said dubiously, as he put his travel bag in the trunk of my Porsche, which was actually in the front of the car. It barely fit in there with my rolling bag and briefcase, so he had to put his satchel bag on the floor by his feet.
I revved the motor just for fun, then pulled out of the garage and headed for Highway 101. There was a snarl of traffic, but we eventually worked our way onto the freeway, where we were able to inch along in the traffic. "It breaks up a bit after we get past the Mission District," I said.
It was cloudy and dreary, which perfectly matched my mood. That also meant the top was up, which facilitated conversation, and right now, I didn't really want to have one of those. "I know you're mad at me," he said, in a smarmy way, ruining my hopes of avoiding talking about this.
"I'm not mad at you, I'm disappointed," I said calmly, trying to keep this discussion from getting too emotional, where I got upset enough to confirm that he was right.
"Being disappointed in me is just as bad as being mad at me," he snapped.
"I didn't say I was disappointed in you, I said I was disappointed," I corrected.
"What's the fucking difference?" he demanded.
"If I were disappointed in you, that would imply that you did something wrong. In this case, you didn't do that. I'm just disappointed that you won't be around this weekend," I said.
"We've talked about this before. Hell, we've talked about this a lot. I am not going to give up the job I love to sit at home like a fucking lapdog and wait for you to show up," he said, escalating his voice.
"That is not what this is about," I said, and felt my controls snapping a bit, and my voice getting louder. "Look, I've accepted that your job takes you away for these extended periods."
"You don't sound very happy about it," he argued.
"I didn't say I was happy about it, because I'm not," I said, and it probably came out as a shout. "I said I accepted it. It's part of you, and who you are, and you're worth it."
"It sounds more like you put up with it," he grumbled.
"Call it what you want, I know it's going to happen, and I deal with it," I said evenly. "But it's frustrating because this weekend I would have really liked for you to be around…"
He cut me off. "Well I can't."
"I know that," I snapped back. "So it's annoying that you said you'd be there, and now you're going out of town. But I'm mostly disappointed because I was counting on you being there."
"So I let you down, that's what you're saying?" he demanded.
I thought about that for a bit. "Yeah, you did. My half-brother is bringing his family to visit, and I haven't met anyone but Mike. So that has me a little apprehensive."
"You have a lot of people there to support you," he said.
"I know that," I told him. "But you're different."
"I don't see what I can do that they can't," he said. What I could have told him was that in my mind, our relationship had advance to the point where I thought of him as my boyfriend, or maybe even my partner, but we hadn't had that discussion, and this was sure as fuck not the time to do it. Right now, we were technically just dating, even though we were all but living together.
I sighed. "Look, arguing about this isn't going to change anything, it's just going to make both of us feel guilty later on," I said.
"I don't have anything to feel guilty about," he said defiantly. He was so bitchy; he was starting to remind me of JJ.
"Well then do it for me, so I don't feel guilty," I said, and smiled at him. "Is it okay for me to touch base with you in the evenings?" That was our routine when he was out of town working on a case.
"Absolutely," he said, smiling back. "Gives me something to look forward to."
"Can you tell me where you're going this time?" I asked in a benign way. He gave me a dirty look, because the last time he'd left, he wouldn't tell me his destination.
"Vegas, for starters," he said.
"I haven't been there for a long time," I said. I actually hadn't been there since Robbie took me there during our huge relationship meltdown in 1999. We'd stayed at the Paris hotel, which had been just as kitschy and clichéd as the rest of the Strip. As was typical when I thought of Robbie, I thought about that trip and smiled, then frowned.
"We can go back sometime," he offered.
"We can if you want, but it's not my scene," I said. He raised his eyebrow to taunt me for my choice of words, as if I were trying to sound like Darius or Will. "It's too tacky."
"You're right, you're too classy for Vegas," he said, and held my hand while it was on the stick shift.
"Thanks," I said, and adjusted my hand so it was holding his. We pulled up to the terminal and I slid the car in neutral and put on the parking brake. "We made it on time."
"We did," he said, and leaned in to give me a nice kiss, one that escalated in passion quickly, which was typical for us. "I'll miss you."
"I'll miss you too," I said. He hopped out of the car while I popped the trunk then watched him pull his bag out and stroll off, admiring his sexy body and the way he walked. I sat there staring at him until he went into the terminal, then sighed and started driving to Escorial.
His job, and his need to make these sudden extended trips, was the only thing in our relationship that bothered me. I really did think I was handling it well, but at the same time, it almost seemed like he was testing me, trying to see if I was really willing to put up with it. I didn't think it was unreasonable for me to be upset when he was leaving when he said he'd be here for me, but I guess in his mind, it was his way of showing me that his job came first. Maybe that was the root of what was bothering me? I let the whole thing irritate me until I thought about how I had the conventional relationship I seemed to think I wanted with Marc and that hadn't made me happy, while being with Jake, when we were together, did.
My phone rang and jarred me from my internal ruminations. I was tempted to ignore it until I saw that it was Mike calling. "Hello," I said as I answered.
"Brad, it's Mike Carmichael," he said unnecessarily. "I just called to update you on our plans for this weekend."
"Has there been a change?" I asked, worried that he'd bail out on me too.
"Not on our end," he said. "Chris, Beverly, and I will get in on Friday night, and about an hour after that, Colin will arrive, just as we discussed."
"We've got things set up to pick you up at the airport," I said.
"We haven't really talked much about our extended family," he began cautiously, which was so unusual for Mike it put me on the defensive. "Our father had two siblings, a brother and a sister."
"I knew he had a brother, that obnoxious minister here in the Valley. I didn't know he had a sister," I said. I felt like an idiot for never even asking about that. I'd been so focused on the current generation, with Mike and his brother, that I hadn't really explored back any further. "I hope you're not calling to tell me you invited him."
"Hardly," Mike said, and actually chuckled a bit. "If I invited him, then Beverly and the boys wouldn't come."
"Then you made the right call on that one," I joked, and was glad that his family wasn't tuned into that fundamentalist brand of fire-breathing Christianity. Then it got through to my brain that I had an aunt wandering around out there somewhere. "So what about his sister?"
"She's planning to visit this weekend as well," he said, and there was no mistaking the dread in his voice.
"That sounds exciting," I said. "What's she like?"
"It would be accurate to say she is quite eccentric," he said, then paused, as if that were good enough.
"Go on," I prompted.
"She was married to a wealthy judge and lived in Pennsylvania, near Philadelphia. He died about 15 years ago, and after that she gave herself permission, in her words, to live life to the fullest. Since then she's become something of a hippie."
I blinked at that. "A hippie?" That was a pretty old term, and in my mind, usually pulled up visions of Haight-Ashbury flower children from the 60's.
"Yes," he said. "She is usually riding the wave of the latest new age fad, and has spent the past three years in India with her, uh, spiritual guide."
"Is she a Hindu?" I asked, confused.
"Her spiritual guide is a man who is in his early 30's, and quite handsome, but other than his youth and his looks, I am not sure what other religious qualifications he has," Mike said. In other words, as he saw it, she was a cougar with a boy toy.
"Will he be joining her, and should we put them in the same room?" I asked.
"He will be joining her, but I am not quite sure what their preferred sleeping arrangements are," Mike said uncomfortably. "I would suggest that if it's possible, you put them either in connecting or adjoining rooms, and would prefer that those rooms were not within earshot of mine."
I laughed at that. "We can accomplish that. You know, phone calls from you are always interesting."
"Sadly, they are not always pleasant, but while this one is surprising, you have nothing to worry about. She is innocuous, but just a bit annoying," Mike said.
"How come you didn't mention her before?" I asked.
"She's been in India for most of the time I've known you, and as you may imagine, she did not get along very well with my mother," he said.
"I can't see your mother appreciating hippies," I said, making him laugh.
"This much is certain."
"What are their names?" I asked.
"Our aunt is Mary Katherine Carmichael Robinson, but we all call her Aunt Kat," Mike said. "Her spiritual guide is Yogi Maji, but he generally goes simply by Maji, or at least he did the last time I saw him. They should arrive sometime on Saturday, but they are most unpredictable."
"We'll be ready for them, whenever they decide to show up," I confirmed.
"I am sorry to impose on you like this. I feel as if I am taking advantage of your hospitality," Mike said sincerely.
"Nonsense," I said, sounding like JP. "I've been looking forward to meeting your family, and throwing in an eccentric older relative is bound to make things a bit more entertaining."
"You have no idea," Mike said, and we ended the call. I sighed again as I pulled into the garage at Escorial. At least Mike had made me forget about Jake for a bit. I went in to alert everyone that we'd have a few more visitors this weekend, and to tell them what little I knew about them.
Copyright © 2018 Mark Arbour; All Rights Reserved.
42

16
Story Discussion Topic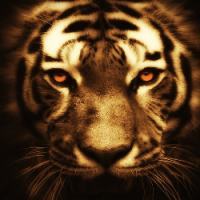 Open Club · 132 members · Last active
A fan club for Mark Arbour to chat about his stories
---
Chapter Comments