Filter Bug on Stories Causes Wide Screen on Mobile

Black Widow - 19. Chapter 19
Many apologies for not being around. A ton of obligations, coupled with a mild case of depression, was enough to stifle my writing. Good news is that I actually have a few chapters in editing.
August 6, 2003
San Jose International Airport
Will
"Dude, we could have flown you back to LA," I said to Zach as we drove up to the terminal.
"You guys fly me around enough. I can fly on a regular plane just fine," he said. He was in an intense and bitchy mood. I decided that was probably because he was nervous about going back to school after all that had happened.
"It's not a big deal," I said. "Why do you have to go back early? I thought you were going to stay until this weekend?"
"I already told you," he snapped. I took my eyes off the road briefly to give him a foul look. "Look, I need to go get my life back in order."
"That's fine. Don't get pissed at me for wanting to spend time with you," I said, being bitchy.
"I'm sorry," he said, and grabbed my hand in an affectionate way. I stopped the car and gave him a big hug.
"Take care of yourself."
"You too," he said. I popped the trunk, which was in the front of the car, and he hopped out, grabbed his bag, and headed into the airport. I watched him move off, his sexy form with his rolling gait, and sighed. He'd tell me all about the shit that was bothering him eventually, but for right now, it was just annoying not to know what was on his mind.
I drove off and started heading back to Escorial when my phone rang. It was JJ. "Hey."
"Hello," he said, in a particularly petulant tone. "I did what you wanted."
"What?"
"I talked to Dad."
"Good," I said. I didn't say 'thank you' since he was just fixing his own fuckup. "How did it go?"
"Fine."
"Are you coming to Hawaii with us this weekend?"
"No," he said flatly.
"That's a bummer," I said. "I was hoping to get your help on a project."
"I've got plans," he said.
"Then I'll see you on the 17th," I said, refusing to fall into his plan to start a fight with me.
"I'll see if I can make it," he said.
"JJ, you have to be there," I said firmly. This was actually worth fighting about, and my tone should have told him that.
"I have to be there?" he challenged. "I have a lot of shit going on. I can't just run out to California all the fucking time."
"What do you have to do that's more important than Grand's big dinner?"
"None of your fucking business," he said, almost shouting.
"Look, I get that you have your own shit going on, but this is important."
"Why?"
"I don't know," I lied. "Grand just told us he wanted to have a family dinner before school started. He made a point to tell everyone. Shit, even Matt and Wade are coming back for it."
"Well maybe if he wants people to show up, he should tell them why," JJ said.
"Or maybe, when he asks us to do something easy like that, we should just do it," I snapped back.
"I'll try to make it," he said dismissively.
"I'll tell Stef you're being a pain in the ass and have him call you," I threatened. JJ pretty much idolized Stef, so that was a pretty good card to play with him.
"Or maybe you can just mind your own fucking business," he said.
"Promise me you'll be here on the 17th, and I'll leave your bitchy ass alone," I said.
There was a long pause. "I'll be there."
"You will?"
"I said I'd fucking be there," he said loudly.
"See you then," I said, and ended the call. God, he was bitchy these days. I turned up the volume on my stereo and cranked out some Good Charlotte, until my phone rang again. I frowned until I saw the name on the caller-ID. "Dude!" I said as I answered enthusiastically.
"Hey!" Darius responded, in an exceptionally cheerful way. "I am off the ship."
"That is awesome. How was it?"
"Incredible," he said, in a way that was almost wistful. "It was un-fucking-believable."
"Dude, you have to tell me all about it," I said.
"I will when I see you," he said. "Dude, I got your emails. What you and JJ dealt with was seriously fucked up."
"When did you get them?"
"When we got off the ship, so last night," he said.
"Yeah, it was," I agreed. "But things are pretty mellow now."
"For now," he said skeptically.
"For now," I agreed. "Where are you, and when do I get to see you?"
"I'm in Honolulu," he said.
"We're all flying out to Maui tomorrow. Meet us there!" I said, so stoked at maybe being able to meet up with him.
"I've got a friend with me," he said, and sounded almost nervous about it.
"Dude, no problem. There's lots of room. We're staying at my place."
"I'll make sure it's cool with him, and then let you know," he said.
"We can fly you back to LA in Stef's new plane," I said, trying to give him another reason to meet us.
"New plane?" I told him all about Stef's flying palace, but in a pretty quick way, since Darius wasn't into long phone calls. "Alright, I'll meet you there."
"Kick ass," I said, and ended our call. I was doing pretty well with my brothers. I'd gotten JJ to commit to being at Escorial for Grand's dinner, and I'd gotten Darius to fly to Maui to see us. I pondered that maybe this was my charmed day, and scanned my brain to see if there was anything I needed from Matt, and then cracked up at my own internal joke.
I'd just gotten on I-280 and cranked up my stereo again when my phone rang. I answered it without looking at the caller-ID. "Can you come get me?" I heard Ryan ask.
"Where are you?"
"The airport in San Jose," he said, like that was no big deal.
"I was just there," I said, even as I took the next exit and reversed course. "What's going on?"
"I thought about what you said, so I'm going to meet with the people at Menlo."
"Now?"
"Yeah."
"You didn't think to call me last night and tell me about this?" I asked him pointedly.
"No."
"What if I couldn't pick you up?"
"There are these things called cabs," he said, being a smart ass.
"Ha ha ha," I said flatly. "I'll be there in a few minutes."
"Cool," he said, and told me where to pick him up.
"What's your plan?" I asked.
"I have an appointment to meet with some admissions person there this afternoon," he said.
"You'll get in," I said.
"They didn't sound super-optimistic when I talked to them," he said, showing me some of the nervousness he felt.
"Yeah, but they haven't seen your pretty face yet," I joked.
"Fuck you," he said, making me chuckle.
"How long will you be here? You should go to Hawaii with us," I said.
"Can't," he said. "I've got this meeting, then I have to turn around and fly back for some thing my Mom's making me go to."
"Bummer. I'll see you in a few minutes," I said. I called Aunt Claire and told her the deal. She promised to call Menlo. She'd smooth things over for Ryan. I let my mind drift off a bit as I drove. My day had started out pretty shitty, with Zach leaving, but I was going to see Darius tomorrow, and Ryan was thinking pretty strongly about finishing up school here in Palo Alto. It would be good to have him around.
I drove up to the airport and saw him standing there with a suitcase, looking great. He really could model if he wanted to, and it seemed that every year he got better looking. He was wearing slacks and a blue blazer, and that made him look older than he was, an image that was made even stronger by his blond hair, which was gelled into shape in a really conservative way. He usually wore it in a much more laid back, windblown look. I pulled up and popped the trunk again, and watched him put his satchel bag in there. "Took you long enough," he grumbled, teasing me.
"I'm sorry sir," I said, pretending I was a cab driver. "Where can I take you?"
"Menlo," he said. "Then lunch."
"You look very nice today, sir," I said, giving him shit.
"Fuck you."
"Cool," I said, winking at him. He shook his head. "So what made you decide to do this?"
"I haven't done anything."
"You're talking to Menlo," I said.
"I don't want to live with either one of my parents," he said, his tone switching to show how pissed off he was at them.
"You could have stayed in Malibu," I said.
"Mom wouldn't go for it," he said.
"Why not?" That was a surprise. I figured that Charlotte Grafton would be happy to have Ryan out from underfoot.
"She met Jeff," he said. "Didn't go real well."
"I'm sorry," I said sympathetically. "What happened?"
"I took him home and introduced them, and she just about shit a brick. Tried to call him a liar and shit like that, until she realized she couldn't deny it."
"How'd Jeff handle it?"
Ryan shrugged. "He was pretty freaked out, but after we left, he seemed to deal with it."
"That really sucks for both of you, but especially for him," I said. Jeff had been rejected by his adopted family, and now his biological mother had all but shut the door in his face.
"No shit," he said. "So she told me there was no way she was letting me live with him."
"That probably went over well," I said, because based on how pissed off Ryan was, it must have sparked a major fight.
"It didn't," he said. "I told her to go fuck herself, and she told me that I could go live with my father." Ryan's father was a major bigot and a total douchebag. Nothing would be worse than that.
"So did she go fuck herself?" I joked.
He chuckled. "When we stopped yelling, I told her I was thinking about moving up here, and she decided that was alright."
"I'm so stoked," I said, trying to gin him up. "It will be awesome to spend senior year with you."
"Thanks," he said, and smiled at me. "New school, new women, and an old friend."
I put my hand on his shoulder in an affectionate way and smiled back at him, even as I drove him up to the admissions building.
August 6, 2003
Escorial
Brad
"This place is incredible!" Buzz said, as we motored up the long drive to the main house.
"It is," I agreed. "It's been modified over the years, but the basic house is the same. I moved here when I was a kid and grew up here."
"How much land do you have?"
"When my father bought it, there were 25 acres. He carved out five acres for my sister, who built a house on it. Last year, we were able to expand it to about 100 acres, buying up the land around us."
"That must have cost a fortune," he said.
"It did," I agreed. "A developer went through all the trouble of putting together this massive parcel of land, buying up all the smaller lots. He had it all assembled, ready to go, and Stef jumped in and bought him out."
"He agreed to sell?"
I shrugged. "He made more money than he probably would have made on the development. It would have been tougher if he was building the homes himself. In the end, I think he was happy to take the money and run."
"Permits would have been hard to get," he agreed.
"Probably, and he was smart enough to realize that Stef had deep enough pockets to tie him up in legal battles until it became a quagmire," I said.
"Makes sense," he said.
"Stef's motto is that you have to look for deals with a win-win situation for everyone," I explained. "This worked out just like that. The land as an investment was way overpriced, but because it was adjacent to our home, it was worth it. The developer ended up pocketing a big profit with no risk."
"That's a good philosophy," he said. "You could have horses on this much property."
"Do you ride?"
"Do I ride," he said sarcastically. "I'm a Texan."
"I didn't know those two things were linked," I said. "Let's get you settled in, and then I'll show you around on horseback before dinner."
His eyes lit up at that. "Sounds great!"
I parked the car and led him inside, where Stef was waiting for us. "Welcome," Stef said.
"I told Buzz we'd go for a ride before dinner," I said.
"What a marvelous idea," Stef said. "Let me show you to your room." I had one of our staff members take Buzz's bag down to his room while I went to mine and put my briefcase away. I tracked him down and led him out to the stables.
"We'll need horses," I told the stable hand. "Saddle up Charger and Gunpowder."
"You got it," he said. We changed, and then went out to find the two horses anxious to go.
"They're spirited," Buzz said.
"We've got a mare that's more docile, if you'd prefer," I said.
He gave me a dirty look. "I like spirited horses."
"Then you can ride Gunpowder," I said, raising an eyebrow. Gunpowder was Nana's horse, and he was a handful. Charger was pretty tough too, but he was definitely more manageable.
Buzz hoisted himself up on the horse, and in a few seconds, he had Gunpowder firmly under control. Damn, he must have some real strength in his legs. "Not used to this," he said.
"He's pretty tough to handle," I said.
"Not the horse, the saddle," he said with disdain. "I usually have a western saddle."
"I don't know if we have any of those," I said. "We pretty much all use English saddles."
"No pommel," he said. "Guess I won't do any roping."
"Not today, anyway," I joked. We rode out, and I let him set the pace, and it wasn't long before we were tearing across the land at a full canter. I slowed him down and led him to the Stanford lands adjacent to our property, and we meandered along them, finally slowing down to a walk so we could talk.
"This is incredible," he said, then got more thoughtful. "I know that to make this deal work, I have to move out here, and that presents a couple of problems."
"What are they?"
"Well, first off, I was worried I wouldn't be able to ride," he said.
"That problem is solved," I said. "Lots of room for horses here. You can bring your own out here and stable him, and ride him whenever you want."
"Really?"
"Sure," I said. "The horse you're on belongs to a good family friend. She rides him when she's here, but when she's not around, the rest of us try and give him some exercise."
"So no guilt when I'm too busy to run him," he said.
"That's right," I agreed. "What's the other thing?"
"I'm trying to work things out with my son," he said.
"Dallas?"
"Yeah," he said. "I only have one kid."
"Does he live with you?"
"He does. When I divorced his mother, I got custody," he said. "That was a long time ago, when he was eight. He's 16 now."
"I have two of those creatures," I said, referring to teenagers.
"They're fun," he said ruefully.
"That's one way to put it," I replied in the same tone. "You'll get to meet Will at dinner."
"Stef told me a little bit about him. Sounds like hell on wheels."
I laughed. "You have no idea."
"I'm not sure if I can talk Dally, that's what I call him, into moving out here," he said. "It's his junior year in high school. That's a tough time to rip him up and relocate him."
"When I was in high school, the son of a friend needed to change locations, and he came out to visit us, and ended up staying here and finishing up school. My brother and sister and I embraced him, and he had a blast. I know Will and his cousins will do the same thing for Dally."
"What happened to your friend?"
"He was my partner, and we were together until he died in the 9-11 attacks," I said somberly.
"I'm sorry," he said, a platitude that seemed sincere nonetheless.
"I've worked my way through it, for the most part," I said. "How about you. You married?"
"Marriage number three just blew up," he said. "I think I'm going to go solo for a while."
"You never know," I said. "You're a handsome guy. The women around here may have other ideas."
"Yeah, but I'm smarter now, and I'm older, so that calms my hormones down so they don't overload my brain." I laughed at that.
"Right," I said skeptically.
"Not as much, anyway," he said. I glanced at my watch and turned us around so we'd have time to get ready for dinner.
"You should invite your son out here," I said.
"I may have to give him that sales pitch in person," he said.
"Up to you," I said. "When he gets here, we can get Will and his cousins to help you with your sales pitch."
"Will does what you tell him to?"
"No," I said, laughing. "But he'll do me a favor if I ask nicely."
"We'll see if I can pull it off on my own," he said. We got back to Escorial and I showed him back to his room, and then got ready for dinner.
I went by Buzz's room on my way to the dining room and knocked. He answered, looking a little flustered. "Hey."
"I thought I'd show you the way to the dining room," I told him.
"Thanks. This place is so big it would be easy to get lost."
"Well, it's really just a big square," I explained.
"That means I'd probably end up walking in circles," he joked. His accent and the pace of his speech, made him seem really relaxed. It had a calming effect on me.
I led him into the dining room and JP was there to greet him. "Welcome to our home," JP said, and introduced himself.
"Thank you," he said politely.
"This is my son, Will," I said, introducing him.
"Hey," Will said, and shook his hand. "Will Schluter."
"Buzz Dalby," he said.
"Nice to meet you, Mr. Dalby," Will said. He was throwing out some serious charm. When did he learn how to do that?
"Call me Buzz," he insisted.
"Buzz it is," Will said. He turned to me. "Is this a business dinner?"
"Not really," I said, confused. "What difference does it make?"
"If it's business, I'll be all uptight like you are at those things," he said, giving me shit. "If it's not, I'll flirt with Buzz."
"Let us see if you can find a middle path," Stef said to Will, mildly annoyed. JP started laughing. "What?" Stef challenged.
"Your grandson often reminds me of you when you were in your twenties," JP said. "It is humorous to see you react toward him, much as I reacted toward you back then." That was pretty hysterical. Stef had shed much of his playful persona as he'd gotten older, and it annoyed him when JP reminded him of it.
"Does that mean I'll be like that when I get old?" Will asked, referring to Stef. Stef got pretty annoyed at the reference to him being old, but JP and I were too busy laughing to let that bother us.
"I would say it is a possibility," JP said. Before Stef and Will could actually get into an argument, he changed the topic. "Rumor has it you bought a car that cost three quarters of a million dollars, but I have seen no such vehicle."
"Said vehicle is a Ferrari Enzo," Will said to JP, mimicking him in a funny way. "It's in the shop."
"It is brand new and it already has problems?" Stef asked.
"It had an encounter with a tree," Will said obliquely.
"You wrecked the Enzo?" I asked him, freaking out.
"You are alright?" JP asked the appropriate question.
"I'm fine. The car will be done in a week or two," Will said dismissively.
"Perhaps this is an indicator that it is not a good idea for you to have such a powerful car," Stef said.
"I'm good with powerful things," Will said in a slutty way, and winked at Buzz.
"It's really nice of you to make me feel at home," Buzz said.
"By hitting on you?" Will asked suggestively.
"No, by reminding me of how much fun 16-year-olds can be."
"Oh, we can be fun," Will countered. "Or at least I can."
Will's phone vibrated, and he looked at it briefly, then got up and left to take the call. "You were right," Buzz said, smiling. "He is a piece of work."
"I must apologize for his behavior," Stef said, and that actually made JP laugh.
"It truly is a shame we did not have camcorders when you were in your teens and twenties," JP said to him.
Stef glared at him, while Buzz chuckled. "He wants to be like you," he said to JP, "but he's actually more like you," he said to Stef.
We all paused to ponder his evaluation, and it seemed pretty accurate. "A neat combination of both of them," I observed.
"Yep," Buzz said.
"I can certainly understand why he would strive to improve himself," JP said, giving Stef shit.
"He has some ground to cover, evidently," Stef said, giving JP a smarmy look.
Our conversation was interrupted when Will came back into the room. "Sorry about that. It was Aunt Claire."
"Is everything alright?" JP asked.
"Everything is great," Will said, and then focused on Stef. "I have a present for you."
"You are going to learn to conduct yourself more appropriately at business dinners?" Stef asked acidly.
"I thought this wasn't a business dinner," Will said.
"What is your present?" JP asked.
"Ryan Grafton is going to move up here and go to Menlo with me," he said. He and Ryan had been good friends at one time, but Ryan had gotten really involved with his girlfriend, and Will had moved up here, so that had put some distance between them.
"That is good news," I agreed. Ryan was a good guy, and despite the trouble he and Will got into when they were younger, I thought he was a good influence on Will.
"I am pleased to hear that, but I think that I will perhaps put some of my more valuable suits of armor into storage," JP said, cracking us up. We paused to explain to Buzz why that was funny; that Ryan had knocked one of them down when he was drunk.
"I'll let him know," Will said.
"So why is that a present for Stef?" Buzz asked.
"Ryan is very handsome," JP said stiffly.
"He's freaking hot," Will corrected.
"That too," JP agreed.
"Stef told Ryan that taking him shopping for clothes was the gay man's equivalent of playing with Barbies," Will said, making us laugh again.
"And why was Claire involved in this?" JP asked.
"Ryan doesn't have the best GPA," Will said. "The admissions people needed some persuasion to let him in."
"I'm glad she was successful," Stef said.
"They said they weren't sure if they'd have space for him, and she told them that as soon as she called and set things up for us to transfer to Harker, they'd have plenty of room," Will said. I smiled as I thought of how formidable my sister could be, and how she could level a threat like that in a very classy way that was incredibly effective.
We sat there eating, when Stef abruptly put down his utensils and stood up while he grabbed his glass of wine. "I would like to welcome Buzz. Here is to new friends, and new ventures," Stef said, raising his glass in a toast. We all drank to that.
"I never imagined I'd feel so comfortable and so welcome," Buzz said.
"If you feel that way, then we have been successful hosts," JP said. Conversation paused for a bit as we ate.
"So you're not married now?" I asked Buzz. He said he was getting divorced, but I didn't know if it was final or not. Will snickered, making it seem like I was trying to find out if Buzz was single and available. That annoyed me, but I tried not to let him see that.
"That depends on who you talk to," he said in his laconic way. "We're separated, but the divorce isn't final yet."
"Those can be unpleasant," I said sympathetically.
"I'm getting pretty good at them," he said ruefully. "This time I was smart enough to get a pre-nup done. She doesn't think it should apply."
"Those are pretty hard to work around," JP said.
"She has issues with reality," Buzz grumbled. "How about you?" he asked me.
"I'm a single man, and have been for less than a week," I said.
"I'm sorry," Buzz said.
"No, it's good. He's a nice guy, and a good person, but we just weren't good together," I said.
"So it was about sex?" Buzz asked, giving me shit.
"That was definitely not a problem," I said, even as I felt myself blushing a bit. I'd kind of spaced off, focusing on having this talk with Buzz as if we were all alone. Will chuckled, which brought me back to earth, reminding me that there were other people listening.
"Where's Zach?" I asked Will, suddenly noticing that he wasn't there.
"Had to go back," he said. "He was going to be a hard-ass and stay out for the whole week, but a couple of guys on the team called him and talked him into going back early."
"Will he be OK?" I asked.
"I think he'll be fine," he said, but dismissively. I realized that once again I was acting like Buzz belonged here, was part of the family. What was it about this guy that made him so easy to trust? But Will quite rightly didn't want to talk about his relationship with Zach in front of someone who didn't know their story.
Buzz's phone buzzed. I chuckled to myself as I thought about that. He looked at it in annoyance, and then saw who was calling. "I should take this. I'm sorry." He got up and walked out of the room.
"I'm sorry. I didn't mean to talk about Zach in front of him," I said to Will.
"He's pretty easy to trust," Will said. "That should make me nervous."
"I agree with you," Stef said. "I have felt the same thing, and experienced doubts as you suggested, but he seems quite sincere, and my instincts tell me that is the case."
"Then he is probably trustworthy," JP said, and gave Stef an admiring look.
Copyright © 2018 Mark Arbour; All Rights Reserved.
62

1
Story Discussion Topic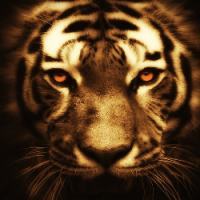 Open Club · 132 members · Last active
A fan club for Mark Arbour to chat about his stories
---
Chapter Comments