Black Widow - 35. Chapter 35
Happy Thanksgiving 2016, and a big apology for being out of commission for so long!
August 22, 2003
Escorial
Wade
"It's nice to be back here," Matt said, as the limo pulled through the gates and drove up to this house we'd lived in for most of our time at Stanford.
"It is," I agreed, but not as sincerely. I knew that he wanted to end up in California when we were both done with school, and I'd pretty much resigned myself to that fact. It's not that the idea didn't appeal to me; I loved living here. It's just that I knew that this meeting we were coming here for was going to be a total shit show. I didn't really know what had happened, other than Brad's plane had crashed, and Buzz along with the pilots had been killed. Everyone had been pretty cryptic but for that. Despite that mystery, I was convinced that whatever bad thing had happened, it somehow involved my mother, and that was enough to ruin any excitement I may feel about being here.
"We'll make it in time for dinner," Matt said. That had a lot of appeal, since I was usually hungry, and the food here was good.
"With a couple of hours to spare," I noted, as I looked at my watch.
"Relax," he said in a soothing way. "This will all turn out alright."
I rolled my eyes at his useless platitude, but before I could make a smart-ass reply, the limo stopped at the front of the house. Matt opened the door and bounded out, rushing up the steps to greet everyone, while I followed along at a more deliberate pace. We went through the normal greetings, getting everything from exuberant hugs to more sedate embraces, but even though I knew I belonged with these people, I felt apprehensive.
JP Crampton was the closest person to me in temperament and personality, so it was no surprise that he sensed my inner turmoil. It was also no surprise that he was the one to rescue me from it. "I was of a mind to go riding. Would you care to join me?"
"I'd love to," I responded pleasantly.
"You can hang out with me," Will said to Matt. "I'm more fun."
"So we have heard," Stef said, somewhat sarcastically. I didn't get their inside joke. Matt offered to take my backpack to our room, so I was able to head straight to the stables with JP. In no time at all, I was dressed and sitting on top of Nana's restless steed: Gunpowder.
JP took his stallion, Charger, and led us out of the paddock and across the golden fields. Gunpowder was anxious to run and unusually energetic, so it required a lot of effort for me to keep him reined in. "He gets plenty of exercise, but it never seems to be enough," JP said.
"He's spirited," I agreed, hiding my annoyance that it was obvious I was having to work to control this horse. We galloped for a bit, and then slowed the horses to a trot.
"I am authorized to update you on the issues Bradley wants to meet about," JP said. It was flattering and irritating at the same time that he knew me well enough to know that I needed him to get to the point.
"That is probably fortunate for me," I said, mimicking his officious style. We forced our horses from a trot to a walk to make it easier to talk.
"Bradley's plane crashed, and as you know, Buzz Dalby and both pilots unfortunately lost their lives," he said. I nodded to acknowledge that tragedy. "He was not aboard because he was in Hawaii, meeting with Mike and Alexandra Carmichael."
I could not hide my surprise. "I thought Alexandra was under house arrest in Connecticut?"
"Evidently that was not an effective enough deterrent to prevent her from meeting Bradley in Hawaii," he noted. "She offered to exchange her admission of guilt for some $100 million."
"That makes sense," I said, since that would replenish Alexandra's resources and take a huge threat off the table for Brad in a relatively inexpensive way.
"Evidently Alexandra lost a lot of money in the battle with Triton, and she's also had prodigious legal fees," he said.
"There's that lesson for us again, about diversification," I joked. It was incredibly risky and usually foolhardy to put all of your money into just one investment, but that's what Alexandra had seemingly done.
"Indeed," he agreed, with a soft smile. "Bradley opted to take the deal."
"That sounds like a good decision," I said, sensing there was more.
"There were a few other things discussed and agreed upon. Bradley must swear that the pornographic tape Alexandra starred in was actually a forgery."
"Has someone made that public?" I asked nervously.
"Not that I know of, but I think Alexandra is merely shoring up her defenses," he said.
"I'm not sure having Brad swear it's a fake will be very believable," I said skeptically. Just because Brad denied it, that didn't mean everyone would buy that story.
"I think that creating doubts is enough to allow Alexandra to resume her life without too much potential embarrassment," he noted. "She gave Bradley two intriguing pieces of information."
"Oh?" I prompted.
"She said that your mother has been in contact with her, and had offered to help her make the case that Bradley committed those crimes, and that it was not Alexandra." So my mother had been willing to make common cause with her hated enemy, Alexandra Carmichael. I thought cynically that it was lucky my mother had been separated from Nana's millions; otherwise she might have cut the deal with Alexandra instead of Brad.
"Brad was worried about this," I said ruefully, dreading what was to come. Brad had seemingly been right when he'd said my mother would launch her plan, and now that she had, there was going to be complete chaos.
"Yes, and because of that, he is ready for her," JP said.
"What's he planning?"
"I don't know, but I am assuming we'll hear about that this evening," he said.
"You know what's strange about this?" I asked him rhetorically.
"It could be any number of things," he joked. I chuckled with him.
"This whole thing really upsets me, but not because I'm worried about conflicting loyalties. I think that would probably be the general consensus of my family members in both families, but that's not an issue at all. I know exactly where my loyalty lies, and it lies with the truth, and what's right." I felt myself blushing when I was done with my rant, because I'd said it with so much sincerity, I had to look like I was auditioning to be an actor.
"I think that is an incredible compliment," he said, getting a curious look from me. "At least from what I have seen, there really is no question of your loyalty, but there is concern for you, because this will be difficult."
That embarrassed me even more, that I'd missed that fact, the fact that loyalty with our tribe was a two-way street, and I'd underestimated all of them. I scowled at him. "This is why it's not a good idea for me to think out loud. I end up looking like an idiot."
"I would think we are close enough that you will not be unduly burdened by having this discussion with me?" he asked innocently, but that got him a truly evil look. Now he was messing with me, just piling on the guilt.
"Very funny," I said, and laughed with him for a bit, then got serious. "Does Brad think that my mother had something to do with his plane crashing?"
"I believe that is his hypothesis," JP said cautiously. He must have sensed my concern. "Do you think she did?"
"No," I said quickly, showing that I'd obviously been thinking about it. "It's not her modus operandi."
"Why do you say that?" he asked.
"My mother has done some particularly evil and vile things, but I can't remember a time when she was responsible for someone's death," I told him.
"You do not think she is capable of such a thing?" he asked.
"I think she is, but I think it would have to be extreme. More extreme than this," I told him. We'd been going almost on autopilot for this last part of our ride. We'd turned around, knowing that time was short before dinner, and were just now about to enter the paddock.
"It will be interesting to hear you explain it to everyone else," he said, telling me we'd finish that part of our conversation later.
"You said there were two things he learned," I prompted.
"She also told Bradley that he should look more closely into Lord Preston's business dealings," JP said. That really shocked me.
"Lord Preston? Alex's father?" I asked, to make sure I hadn't misheard him.
"The very same," he said. We handed the horses off to the hands, and then I went back to our room to get ready, and to think about what JP had shared with me.
August 22, 2003
Escorial
Brad
I'd gotten back here, taken Jake on a quick tour, introduced him to everyone, and then let him get situated in his room. Now, as it was almost 7:00, I went back to retrieve him and save him from the mortal sin of being late to dinner at Escorial. He was walking out of his room just as I turned down his hallway.
"Nice digs," he said.
"I'm glad you're comfortable," I said in a friendly way. We wandered to the dining room and I occupied our time by pointing out unique features of this incredible house.
We walked into the dining room and found everyone there, as if they were waiting for me. "See, I told you," Will said to Matt.
"Told him what?" I asked with dread.
"I told Matt you've switched so now you're stealing all of my men instead of his," Will said, in his snarkiest way. I felt myself blushing, which made most of them laugh, even though I didn't see what was so funny about it. It was bad enough I slept with Wade and Cam Heely, both guys that Matt had been with; but now Will was tossing it in my face that I'd hooked up with Carullo too. I internally moralized that it was my own damn fault for doing that in the first place, but sometimes he could be such a bratty teenager.
"And which men are these?" Jake asked, saving me from my introspective hell.
"You," Will said flirtatiously.
"I was never your man, and I was never gonna be," Jake said. If he'd said that to JJ, or maybe even Matt, they'd have been massively offended, but Will took it as a challenge.
"You and I both know that's not true," Will said seductively.
"I did not realize you two were together," Stef said to me, referring to Jake.
"We're not," I snapped, much too abruptly. Will snickered at me. "We have a professional relationship."
"Then we should act that way," Stef said, giving Will a dirty look.
"Professional, like with Buzz Dalby?" Will taunted, only that was a big mistake, because that wound was a lot more painful for him than for the rest of us. I saw him cringe briefly before he composed himself.
Jake looked at me, slightly confused. "Buzz evidently decided to fuck his way through our family," I said. "Slept with JP and Stef, me, and Will."
Jake looked shocked, but smiled to hide it. "This sounds like a fun place to stay."
"You have no idea," Will said. "And according to Buzz, I'm the most fun." I don't think Will got how much that bothered Stef, but I saw the annoyance flash across his face, so I opted to change the subject.
"I hired Jake to work with me on these latest problems," I announced. That was our cue, evidently, to sit around the table. I expected that I would basically be laying this out, but JP gently took control of things. It amazed me that I was only slightly annoyed at that.
"Bradley evidently trusts you," JP said to Jake.
"Are you suggesting that's an unwise move on his part?" Jake asked acidly.
"Certainly not," JP objected, and was truly flustered at being considered rude, enough that I caught Will's eye and we both tried not to laugh.
Jake smiled at JP to show he was just messing with him, and now we all laughed at JP. He didn't seem to get as annoyed by that as I did. "I get that you don't know me, and we're dealing with some pretty intense issues. But this is my job, this is what I do. If I screwed someone over, my practice, my reputation, and maybe even my life is over. I know the deal."
"That's pretty good reasoning," Wade chimed in, "but you have to understand our caution."
"I do," he said, and we started eating. "This food is excellent!"
"I will pass your compliments on to the chef," JP said.
"How much do you know about me?" Jake asked.
"Not as much as we'd like to," Will flirted.
"And not as much as you'd like to know," Jake flirted back, but in a condescending way that should have pissed Will off, but it didn't. Their interaction was blowing my mind.
"It would be nice to have some background information," Stef said.
Jake nodded. "I'll give you the synopsis of my life. I'm 38 years old. I graduated from Arizona State with a degree in Criminal Justice. I paid for my education with ROTC, so in 1987 I joined the Army."
"Thank you for your service," JP said politely. Jake nodded to acknowledge that compliment.
"I was always a fitness freak, and ran cross country in college, so somehow that landed me in the Special Forces."
"You have to be very talented to get into the Green Berets," Wade said, calling Jake on his false modesty. "Which group were you in?" He seemed to know how those forces were structured.
"I was in Group 7."
"That is the unit responsible for activities in South and Central America, is it not?" JP asked. Between him and Wade, they were making me feel like I lived in a bubble, like I shouldn't be clueless about this stuff.
"That's right," Jake said. "I was in Panama from 1989-1991."
"That was when Noriega was overthrown, "JP prompted.
"It was," Jake said, and then seemed to space out, getting a melancholy expression on his face. "I was in denial about being gay. I did the whole deal. I dated women, almost married one, while I was fucking around with guys on the side. Told myself it was just a phase."
"We've all struggled with that," I said reassuringly, since he seemed pretty upset.
"So I finally met a guy, fell in love with him, only it ended up he was one of Noriega's stooges," he spat. "I ended up with two choices. I could defend him, and probably face charges, or I could take him out myself."
"Dude, that sucks," Will said, with real sympathy in his voice.
"You couldn't work it out somehow?" Wade asked.
Jake gave him a brief, unpleasant look. "I didn't know he was on Noriega's team, and since he didn't tell me, that probably meant he was using me to get info. He was playing me." His voice was bitter when he said the last sentence.
"That might make taking him out a little easier," Will said, anger flashing in his eyes. The thought of betrayal like that was probably about the worst thing someone could do, at least in his mind.
Jake nodded. "So after that, I was pretty fucked up, like you might imagine."
"No doubt," Matt agreed.
"I needed a change, but I still had time to serve in the army, so I decided to go back to school," he continued. "I got into law school, and ended up at UCLA."
"Good school," JP noted.
"Especially for law," Wade chimed in. "In the top 20."
"You thought becoming a lawyer would make you less fucked up?" I teased.
"Yeah, I wasn't thinking really straight back then," he said, then chuckled. "Still not very good at thinking straight." We laughed with him.
"So then you had to do another stint in the army," I concluded.
"Yeah, only that was cut short," he said, and seemed both sad and angry about it. "I was outed in 1998."
"Me too," Matt said. "Happened to me at Thanksgiving dinner. Parents weren't real happy about it."
"They were not," Stef agreed.
"Happened differently for me. There were only three of us in the room when I was outed. My roommate, me, and a guy I was seeing."
"A threesome?" Stef asked playfully.
"No, my roommate came home early, caught us going at it, and pretty much stood there and screamed at me for five minutes, then turned me in," he said. "Got a dishonorable discharge."
"You seem to have moved beyond that," I said supportively.
He shrugged. "Can't make partner with a DD on your record, but I had a little bit of cash, so after I got some experience, I started my own law firm. Things were slow until I found my niche."
"What's your niche?" Wade asked.
"You see Pulp Fiction?" Jake asked.
"I love that movie!" Will exclaimed.
"You remember the guy in there that came in and got everything cleaned up, the fixer. Keitel played him. Character's name was Winston Wolfe. Drove an Acura NSX?"
"Yeah," Will said.
"I'm the legal equivalent of that guy," he said. "And then, if things get heated, my role can change."
"Change in what way?" Stef asked.
"When I'm in a battle, like you are now, I'm like a consigliere, like you see in
The Godfather," he said, using the same analogy he'd used with me.
"So you are, in a positive meaning of the word, a mercenary," JP said.
"Can that word be positive?" Jake challenged.
"It can be," JP said. "Mercenaries have provided vital services throughout the centuries, and even now, there are Swiss guards at the…"
He was cut off when Stef cleared his throat. "You will have to save your lecture for later." JP gave him a foul look, but the rest of us chuckled.
"So how do we all work together?" Wade asked, moving us forward. His question alone was very validating, since he'd shown, with that query, that he believed Jake's story, and his motives.
"That's really up to you guys," he said. "We can divide and conquer, picking different tasks, or I can handle things. I'll probably do my own investigations anyway. But the key is that we do it in a controlled way, and we have clear communication."
"Why is that important?" JP asked.
"Because if I'm snooping around for information on Lord Preston and you're doing the same thing, and so is everyone else at this table, all of that sudden interest is going to arouse suspicion," he said. "And for the same reason, everyone needs to be in the loop. That's important, because you never know how one piece of information may be linked to another."
"Makes sense," I agreed. "Did you get a chance to look at that file I gave you?"
"You mean the one you handed me half an hour before dinner?" he asked. I just looked at him, waiting for him to answer. "Briefly."
"Elizabeth Danfield gave me that file and told me that it was my insurance policy against Alexandra Carmichael," I explained.
"From what I read, it looks like treason," Jake said bitterly, probably because he had fought for his country while the file made it seem like others were harming it for cash.
"Alexandra tells me it is a lie," I said.
"She would," he noted.
"Yes, but this time I'm inclined to believe her," I explained. "She noted that I wouldn't use it unless I was desperate, and when I did, it would then blow up in my face as a fabrication."
"It's like a delayed-fuse bomb," Jake said.
"Alexandra assures me that's one of Elizabeth's favorite tricks, giving a gift that is really a Trojan horse," I said.
"I'd have to agree with her," Wade said. "My mother is especially good at schemes. I can usually tell if she's involved with something by its complexity alone."
"Isn't this hard on you?" Jake asked him.
Wade shrugged. "I have obligations to multiple family members, some who are more evil than others. I follow my conscience."
"And he does a damn good job of it," Will chimed in, getting a smile from Wade.
Jake got back on track. "Then I think this should be my top priority. If Alexandra was right, then that will tell you how sincere she's being."
"That was my thought," I agreed. "I think how she handles her negotiations with the DA, and how quickly that is resolved, is also an indicator. Sean is on top of that one."
"Then the next thing is to do some research on the Marquess of Preston," Jake said.
"I'm already working on that," Wade said.
"You just got here and found out about this," Will said, more of a challenge.
"I work fast," Wade said. "I may have to go to England to meet with the Duke and Alex."
"I think we should stick around here for a few days at least," Matt said.
"Let's see how things go," Wade said.
"Jake found out that my plane was probably brought down by a bomb," I announced.
"How did they get a bomb on your plane?" Stef asked, and seemed horrified.
"We're not sure it's a bomb, but it's likely," Jake said. "Security isn't real tight on most private planes."
"We've never really had to worry about that," I said.
"It seems that shoring up our vulnerabilities with air travel is also a priority," JP said. "Stefan and I will make ourselves responsible for that." We all accepted that as a done deal.
"I'll probably have to charter planes for a while," I said glumly, thinking about my pilots and how sad I was that they'd been killed.
"No, you will not," Stef corrected. "I have not yet sold my Falcon, so I plan to have it available."
"That's nice of you Stef," I said, to thank him. "I think, though, that I'd like to get another Gulfstream." For some reason, that was important to me.
"Why?" Stef asked. Part of it may even have been a desire to at least stake out something that was mine, and unique from the rest of our family, but that's not the answer I gave them.
"It will look bad if I change planes," I said. "It wasn't Gulfstream's fault my plane was brought down, at least as far as I know. I think it would show good faith to get another one of their planes."
"They'd probably give you a good deal too," Matt said, thinking of the marketing aspect of it.
"One can hope," I said. "But in the meantime, I appreciate you letting me use the Falcon."
"I think I will keep it, regardless," Stef said. "I think with JJ living in New York, it will get a lot of use." That was his not-so-subtle way of reminding us to go visit JJ, and got a predictable scowl from Will, who was still annoyed with his brother.
"So who bombed your plane?" Will asked me.
"I don't know, but Elizabeth seems to be the prime candidate," I said. "I found out she had met with Alexandra to try and make common cause in destroying me, so I know she hadn't backed off."
"Do you think she did that?" Matt asked Wade.
Wade looked uncomfortable, which was understandable. "No."
"Why not?" Jake asked.
"That's not how she works," Wade insisted. "And it may sound ridiculous to all of you, but killing someone she doesn't hate isn't something she'd do, at least not willingly."
"You're saying her evil has limits?" Matt asked skeptically. "Dude, I'm not sure about that."
We chuckled, and then Wade answered him. "Look, I think my mother can be heartless, but I think that's a line she wouldn't cross, especially with Brad."
"Why would she have special feelings for you?" Jake asked me.
"She lost her virginity to my biological father, and I look almost exactly like he did," I said. Jake stared at me briefly, probably amazed at our convoluted and twisted family tree.
"The big question seems to be why?" Jake asked, bringing us back to the key issue and away from the minutiae. He looked at Wade. "Why's your mother doing this? What does she want?"
Wade blinked as he thought about that. "I don't know."
"Your hypothesis," JP said, looking at me, "was that the motive may have passed, but now that she'd launched her plan, she was reluctant to pull back her troops."
"She likes to see her plans executed," I paraphrased to agree with him.
"I don't know," Matt said skeptically. "She doesn't do anything without a motive."
Wade chuckled. "You told me the same thing when my sister was beaten up. You were right then, and you're right now. I just don't know what it is."
"That's what we need to focus on," Jake said. "We have to know what's behind this if we're going to beat her."
He was right, but despite all the information I'd been able to pull together so far, I had no clue, and it seemed that no one else at the table had figured it out either.
Copyright © 2018 Mark Arbour; All Rights Reserved.
55

1
Story Discussion Topic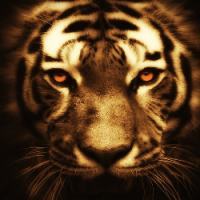 Open Club · 132 members · Last active
A fan club for Mark Arbour to chat about his stories
---
Chapter Comments