Black Widow - 27. Chapter 27
August 17, 2003
San Francisco, CA
Brad
The limo pulled up in front of the condo building on Telegraph Hill, a place that was incredibly familiar to me since I'd all but lived here for six months. I stared at the building, pondering how I felt, and found that I was just fine being here. I thought about how my relationship with Marc had ended, and how I really hadn't missed him. And now that I was at this place that was such a big part of us, I didn't long for him, and quite frankly, I didn't even want to fuck him. At least not that much.
"So we are here to see this condo that you have bought?" Stef asked Will.
"I don't know why we're here," Will said to Stef, and gave me an unpleasant look.
"We're here to meet someone, and talk about how we can combine the two condos on the top floor," I said to them.
"Someone?" Stef asked.
"You don't share all your secrets with me, so I don't have to share all my secrets with you," I said, being slightly petulant. I was annoyed that we were having this big dinner tonight and that I had no idea what it was about. Stef knew, and based on how calm Will was being about it, I was suspicious that he was in on the secret too. That was even more irritating, since they'd told him and not me. I realized that I was being incredibly bitchy about this, but they all knew I hated secrets, so I figured that justified my attitude.
"I do not," Stef said succinctly. The driver opened the door and Stef got out, followed by Will and then me. We walked into the building and found Geoffrey waiting for us. Geoffrey, with a 'G', was the guy who had redone the loft over Spartacus, and I'd been so impressed with how he'd handled that, I decided to fly him out from Chicago to work on this project.
"How wonderful to see you all again," he said effusively. He greeted Stef first, which was smart, then Will, who gave him a pretty sexy hug. Geoffrey smiled at him knowingly and shook his head. "You're still the same."
"I'm bigger," Will said, in his sexiest voice.
"Brad Schluter," I said, and shook his hand.
"We met before, "Geoffrey reminded me. I knew that, but I'd just been trying to brush past Will's slut routine.
"I remember," I said. "I was so impressed with the work you did on the loft I wanted to see if you could work some similar magic on this condo."
"Now that is truly flattering," he said, flirting mildly.
"I don't think this will be as big of a challenge," I told him. The loft in Chicago had been a shell, and a pretty rotten one at that.
"That depends on what you want to do with it," he said. We got in the elevator and zipped up to the top floor. There were two doors off the lobby. I habitually unlocked the one that was my condo and led Geoffrey, along with Stef and Will through it. I hadn't been here since Marc moved out, so I wasn't sure exactly what to expect, but the place looked pretty much like I'd left it. The only things missing were his stuff, and I noticed that he'd left all of the furnishings and artwork I'd bought, even the stuff he'd made for me.
"Is it weird being here?" Will asked.
"No," I said honestly, which seemed to surprise Stef and him, but I was done being a drama queen. Not only that, but I was being honest. They seemed to get that. We walked through the condo, and then went into the other one, which was the same size, although not as nice. My condo had been renovated not that long ago, while this one hadn't been touched for a while.
"So what do you want to do with these?" Geoffrey asked.
"I want this to be a place where we can spend a day, an evening, or a weekend and enjoy the City," I said. "We'll need to have plenty of bedrooms for a relatively large group."
"How many?" Geoffrey asked.
"I'll leave that up to you," I said, but that was directed more to Stef than to Geoffrey.
"And what about you?" Stef asked Will. I was momentarily irritated with myself for having forgotten that one of the condos was technically his, but Will didn't seem bothered by that at all.
"What he said," he said with a smile. Stef and Geoffrey began to indulge in an orgy of interior design, but I wasn't in the mood for that.
"I've got a call to make," I said. "I'm going to do that, and then I'll meet you at the café across the street."
"I'll go with you," Will said hastily, clearly as anxious to escape as I was.
Stef frowned, but that vanished fast enough when he realized that he would largely have a free hand with this effort. "Then we will see you two shortly," he said, dismissing us.
Will and I got in the elevator, and didn't talk until the doors closed. "Got away," Will said, with a conspiratorial grin.
"Yes we did," I said, smiling back. Only that was cut short when the elevator stopped on the next floor down. The doors opened and Marc walked in, followed by a really handsome guy. Marc stopped halfway in the elevator and looked like a deer in headlights, but Will jumped in and tried to make him feel comfortable.
"Hey!" he said enthusiastically. He gave Marc a 'man hug', and it was impossible to miss how stiff Marc was. "How have you been?"
"Not bad," Marc said cautiously, as he gauged Will's mood. He finished walking in the elevator, followed by the guy who was with him.
"You're looking as hot as ever," Will said to the other guy, which really surprised both Marc and me. I pushed the elevator button to speed us on our way to the lobby.
"Duh," he said, which was pretty funny because he sounded like Will when he said it.
"This is Jake Pike, the lawyer I hired to piss you off," Will said, introducing us.
"Nice to meet you," I said, shaking his hand even as we smiled at each other. This guy was handsome, but more than that, he was really attractive. He had an inner strength and confidence that was very appealing.
"Nice to meet you too," he said. "I've heard all about you."
"I'll bet," I grumbled, visualizing all the shit he'd have been fed by Marc and Will.
"I thought you'd be a big asshole, but you don't seem that bad to me," he joked playfully, making me chuckle.
"You haven't spent time with me," I said.
"That's the truth," Marc grumbled, then seemed to regret his words.
"I haven't," Jake said, largely ignoring Marc. "Yet."
"Maybe we can correct that sometime," I said, blatantly hitting on this guy. Marc was annoyed, which was actually reasonable. It was pretty rude of me to flirt with this guy who was with him.
"Call me," he said. We got out of the elevator and walked outside the building, all four of us, but the tension was pretty much ruining our moods, and the only reason for that was Marc.
"Can you give us a few minutes?" I asked Jake and Will.
"We're kind of in a hurry," Marc said petulantly.
"We've got a few minutes," Jake said, and wandered off with Will.
"What?" Marc demanded.
"Are you friends with any of the guys you used to date?" I asked.
"What the fuck is that supposed to mean?" he asked, all pissed off.
"It means that just because we didn't work as a couple, that doesn't mean we have to hate each other," I said calmly.
"You're just trying to fuck me," he accused. It was funny, because that was my initial plan when I'd broken up with him, but now I really didn't want to do that at all.
"I don't want to be your boyfriend, I don't want to be your lover, and I don't even want to be friends with benefits," I said coolly. "But it would be nice if we could be friendly enough so you could be civil in public."
"Civil?" he asked, getting outraged.
"Civil," I confirmed. "I am not your enemy."
He just stared at me, but I could see that the wheels in his brain were starting to turn. "I'll think about it."
"You do that," I said, and strode over to where Jake and Will were. Will and I said goodbye to Jake then wandered over to the café and sat down, ordering some drinks.
"You OK?" Will asked.
"I'm doing fine," I told him. "I'm just hoping Marc is."
"He'll figure things out," Will said nonchalantly. I tended to agree with him.
August 17, 2003
Escorial
Will
I was walking through the huge entry foyer, heading for the dining room, when Jorge intercepted me. He was one of the guys who worked in the garage. "Mr. Jeremy is on his way from the airport," he said.
"How late will he be?" I asked, looking at the clock. It was 6:45, only fifteen minutes until dinner.
"I think we are hoping he is here in twenty minutes," Jorge said, getting a nod from me, and then he changed topics. "The car is ready for you. I will move it out at 7:00."
"Thanks," I said with a smile. I routed myself to Grand's study, and found him there with Buzz and Stef. All three of them seemed to be in excellent moods.
"Hey there," Buzz said enthusiastically. He got up and gave me a 'man hug'. It's a shame this dude was straight. He was hella sexy.
"You just get in?" I asked.
"I got in late last night," he said.
"You been hiding all day?" I joked.
"Working and recovering from jet lag," he said. "I hear you're the one who can show me the gym."
"I can do that," I said. The thought of working out with him was actually pretty erotic. Something about his easy demeanor, his accent, and his sexy blond hair was really compelling.
"Well, I'll bug you about that later,"
I turned my attention to Grand. "JJ had trouble getting here from Las Vegas. He's in the car, on the way, but he may be a little late."
"That is fine," Grand said, smiling gently at me. "Is Ryan here?"
"No," I answered. "He went back to get all his stuff. He's driving up here. He'll be here later tonight, or maybe tomorrow."
"And what are your plans for the week?" Stef asked. "When does school start?"
"School starts on Thursday," I grumbled. It was one of the more annoying things that Menlo did. "So I'm pretty much free until then. Next weekend we have that party here."
"Ah yes," Grand said. "The party where we have to hide all the breakable items."
"Not all of them," I joked. "Just the suits of armor, now that Ryan is here." The chimes on the grandfather clock began sounding out the seven bells, telling everyone it was dinnertime. We all made our way into the dining room. There was a big crowd tonight, as was to be expected since Grand sent out a special invitation. I greeted everyone, starting with Darius. He'd gotten in last night and we'd gotten to spend some time drinking and bullshitting. Marie and John were here with Claire and Jack; Grandmaman and Frank sat in their normal places; while Matt, Wade, and Tiffany had joined us too. Cody and Kevin couldn't make it, which was pretty sad because it just showed how badly Kevin was doing. My Uncle Ace couldn't be bothered to come back from Italy either, but the big surprise was that my Aunt Cass was here with Courtney. I'd seen them pretty recently, to get Courtney to sign my card for Grand, but it was pretty rare for them to show up at Escorial.
"Hey!" I said, giving them a very warm greeting. "It is so good to see you here!"
"It's good to see you too," Cass said. She almost seemed sincere. She didn't really seem to like any of us. I was kind of surprised that she showed up for this dinner. Courtney was nice enough, but seemed annoyed about something. God only knew what kind of drama they'd drop on us.
We all were just taking our seats when JJ came in. He gave me a particularly nasty look, which didn't surprise me. He liked to make me his whipping boy when things didn't work out the way he wanted them to. "I made it," he said to me rudely.
"It's so nice to have you here," I said, with just a hint of sarcasm.
"My flight was a nightmare," he complained. He went on this diatribe about how horrible and uncivilized Southwest Airlines was, but he finally shut up when he realized no one was paying attention to him.
After we all took our seats, Grand stood up and smiled. "Thank you so much for coming tonight. I cannot tell you how happy it makes me to see all of you."
"These dinners are usually interesting," Matt quipped.
"Usually," Grand said. "I also want to welcome Buzz Dalby. He's agreed to join us for dinner, and he's recently become an integral part of Carruthers & Schluter." We all paused to welcome Buzz.
"It's a pleasure to be here," he said, with his sexy Texas drawl.
"I have made a decision that, for me, is quite momentous, and I wanted to share that with you."
"What is it, Daddy?" Claire asked. It was so funny to see her at dinners like this, where she shed her society matron façade and became Grand's little girl again.
"This will be my last quarter at Stanford, at least as a full time faculty member," he announced. That surprised everyone except me and Stef, but I pretended to be as shocked as the rest of them.
"And what has caused you to make this decision?" Grandmaman asked.
"It is time for me to clear the way for a younger generation," he said. "And I would like to have more free time to pursue my other interests."
"How is you retiring going to make way for a younger generation?" Frank asked. "Isn't that what you do? Train the next generation?"
"History positions are scarce, especially at major universities. When I retire, that opens up a 'line' for a new tenure-track professor. If I stayed, that door would remain closed." We all nodded at that, getting what he was saying. "It is time for the next generation to make their mark."
"So what are you going to do with all your free time?" Darius asked.
"I'm probably still going to teach, but I'll do so as an adjunct professor, which means I can decide when and what I want to teach, for the most part. And they're granting me emeritus status, so I'll be able to keep my faculty privileges. Those at the library are especially useful."
"That accounts for part of your time," Dad noted.
"I plan to do some research, some of the things that I've wanted to do but I haven't gotten to," Grand added, stringing us along. "And I plan to be more involved with Claremont Tech."
"How involved?" Dad asked.
"I'm serving as the chairman of the board of regents, and I think that by spending a little more time and effort with them, I can help make that a truly exceptional university," he said. "And I am hoping that Stef and I can do more traveling."
"So that means you'll be gone more as well," Dad concluded, looking at Stef. That surprised none of us. Ever since they hired Buzz, we'd kind of expected that Stef would reduce his workload at least a bit.
"That is what this most likely means," Stef agreed.
I stood up, demanding the floor, which seemed to surprise everyone, but I'd been rehearsing this deal. "I'd like to congratulate Grand on his long tenure at Stanford. He started there in January of 1968, and will end his career there in January of 2004, a total of thirty-six years. During that time, he's risen from being an associate professor to full professor, a major achievement at a Research I university, and he's served as chair of the history department for several years. He is a scholar almost without equal." I went on, rambling off the list of his top 10 journal articles, along with his most prestigious presentations and conferences. It was hilarious to see how annoyed he was, because he hated long biographical recitals like this, and because he guessed that I'd been on to his big secret. When I was done, I lifted my glass, and we all toasted Grand.
"Either you are very well informed about my career, or you were aware of my announcement," Grand said tersely, after we'd stopped the toasting accolades.
"And all those years have just made you smarter," I teased.
"You knew about this, and you didn't tell me?" Dad demanded. Darius was trying not to laugh at him and his hatred of secrets.
"It wasn't my place to tell you," I said calmly.
"It wasn't your place to know in the first place," Grand said.
"Then I would recommend that when you have these important conversations, you do not do so in the kitchen when people are planning to eat breakfast," I shot back playfully.
"You were eavesdropping," Stef accused.
"Well yeah," I said, getting a chuckle from everyone. "Did any of the rest of you know about this?"
"No," Aunt Claire said, answering for everyone. I just stared at Grand, waiting for him to say something.
"It appears that even though you violated my privacy by eavesdropping, you maintained my confidence," Grand said, still slightly annoyed.
"So it would appear," I said, aping his severe style. Stef tried not to giggle at that. "The good news, though, is that I was able to get you a present to celebrate this momentous event."
"That certainly is not required," Grand responded.
"Yet I did it, nonetheless," I said. I passed him a small box, wrapped very nicely with a pretty bow on it.
Grand stopped being grumpy and smiled. "Let us see what you have decided is a worthy reward for my years of toil." He opened up the box and took out a set of keys with that unmistakable stallion on them. "A Ferrari?"
"Read the card," I instructed.
He gave me a fake dirty look and opened it up, then read it aloud. "Dear Grand, may this gift bring you as much fun and joy as you have brought to our lives. Love, your grandchildren: Will Schluter, Darius Schluter, JJ Schluter, Matt Carrswold, Marie Hobart, John Hobart, and Courtney Clerault."
"That was very thoughtful," Grandmaman said.
"Everyone signed this card individually," Grand noted. That was his way of challenging my assertion that no one knew his secret.
"They did," I said.
"I am wondering how they did that without knowing what the gift was, or what it was for?" Grand asked. This was too big a deal to him not to probe.
"Will told me he was getting you a present from us, and that he couldn't say anything more about it, and asked me to sign the card," Marie said.
"That's how it went down," Darius agreed.
"And that was sufficient for you?" Grand asked.
"Yeah," John said, but it sounded more like 'of course'. I'd done this, put this whole deal together, and I hadn't even thought about that context. That was really flattering, that they trusted me so much that they'd just sign off on the card because I asked them too.
"It seems that my instincts were correct," Stef said mysteriously. I had no idea what he was talking about, and no one else except Grand seemed to either.
"So it seems," Grand agreed.
"So I am wondering what those keys are to?" Stef asked, probably to distract us from whatever the fuck they'd been talking about.
"Did you give him your Ferrari?" Dad asked.
"One of them," I said. "I'm keeping the 360."
"So this is the Enzo?" Grand asked, trying not to show the excitement in his voice.
"Those are the keys to the Enzo," I confirmed.
"I thought it had an encounter with a tree," Dad said.
"It did," I replied cryptically.
Grand put the card down and smiled, a big broad smile. "I think that I am going to indulge myself and break the rules."
"And what rules are you going to break?" Stef asked.
"I am going to get up in the middle of this dinner and go see this car that had an encounter with a tree," he announced. He got up and walked out of the dining room, followed by the rest of us. The Ferrari was parked in front of the house, and it was still light enough to see it, but the staff had turned on the floodlights just to make it more dramatic.
"I don't think I've ever seen a Ferrari in that color of red," Claire said. Of course she'd notice that.
Grand paused, and then smiled again. "If I am not mistaken, that is Stanford Cardinal red."
"Indeed it is," I said, smiling back.
"Let us see where it hit the tree," he noted, pretending to be dour.
"I didn't say it hit a tree, I said it had an encounter with one," I replied. He looked at me strangely, even as he walked up and opened the huge wing doors. As soon as he did, he started chuckling.

"And is this the tree it encountered?" he asked, looking at the seats. Embroidered on each seatback was the Stanford logo, a tree. On the left side of the tree was a 68 and on the right side of the tree was a 04, to mark the years he'd been at Stanford. Below it, slightly larger, was the number 36.
"Encountered a tree," Dad said, shaking his head at me.
"Pretty clever," Stef said, making me blush.
"Why do the license plates say FARM 36?" JJ asked, with just a hint of disdain, as if he were disturbed that Grand should be associated with agriculture in any way.
"I am assuming the number represents the number of years I was at Stanford, and 'the farm' is an affectionate nickname for the university," Grand replied.
"That's absolutely right," I said. "Now aren't you glad I eavesdropped?"
He frowned at me again, and then grinned. "Just this once."
We went back into the dining room, and as we did, I felt a hand on my shoulder. "Good job," Darius said, winking at me. I just smiled back at him.
"I don't think, if my son had an Enzo, I could get him to give it up for anything," Buzz said to me.
"Maybe he'd surprise you," I said, since I still hadn't met this mysterious son of his.
"Maybe," he said skeptically.
We took our seats, but the conversation continued to focus on Buzz. "What are your plans for the week?" Stef asked him, almost like he'd asked me.
"I'm going to spend a few days here, and then I'm going to fly out to Connecticut," Buzz said.
"And you are going with him?" Stef asked my father.
"I am," Dad replied.
"I'll go back with you guys," JJ said, as if he was desperate to get back to New York.
"Excellent," Dad said.
"We have a nice place for you to stay in New York while you're there," Stef said. A brief flash of annoyance flitted across JJ's face, but I don't think Buzz noticed.
"I don't have to do that," Buzz said, with his laconic drawl. "I can just stay at a hotel."
Stef had directed a pretty intense look at JJ, who picked up on the cue. "You should stay in Tribeca. We've got a room all set up for you."
"You're sure I won't get in your way?" Buzz asked JJ, almost flirting with him.
"It will be nice to have you around," JJ said, perking up a little bit now that Buzz was paying attention to him.
"I'm wondering if I could impose on you even more than I already am by staying with you?" he asked JJ.
"What do you need?" JJ asked pleasantly.
"If I'm gonna be spending time with those east coast fellas, I'm gonna need some spiffier clothes," Buzz said. When he relaxed, his twang got more pronounced. "I'm thinkin' maybe you could help me do some shopping. I hear you're about the best at that."
Darius and I rolled our eyes at each other, at how perfectly Buzz was playing JJ. "That could be fun, but I'm not the best. Stef and my Aunt Claire taught me everything I know."
"I think you have now eclipsed us," Claire said graciously. It was funny that Stef wasn't quite willing to cede that point to JJ.
"So you'll be here tomorrow night?" John asked JJ.
"Looks like it. Why?" JJ asked.
"Our band is playing at a party," John said enthusiastically. "You should come hear us." Marie and I exchanged a knowing look. John's band was pretty awful.
"I can do that," JJ said. He liked John, and John could usually work JJ out of his crabby moods.
"Awesome," John said enthusiastically. That was no surprise. His mind was usually on one of two things: his band, or getting laid.
"There is one other issue that I wanted to address," Stef said.
"You have the floor," Grandmaman said.
"As many of you know, Wallace has resigned from the board of the Schluter Foundation. His political career is taking him into the dark world of right-wing politics, and an affiliation with such a liberal leaning group like ours is not conducive to his electability." It was funny how his speech had gotten much more complex and flowery what with all the time he spent with Grand.
"He was a legacy board member anyway," Grand said.
"What does that mean?" Darius asked.
"When the foundation was originally set up by Tonto, she envisioned that it would be based more broadly than just on our family," Grand explained. "Wallace was one of the people brought in because he was an old family friend, and because he would presumably be good at fundraising."
"While he was an old family friend, he never was very effective at fundraising," Stef noted with a frown.
"Well something is working," I said. "The Foundation keeps getting bigger and bigger. What is it worth now? Two billion?" Everyone else looked at me like I was an idiot for knowing that, but we all got reports on the Foundation, and I actually read them. It was pretty cool, all the stuff they tried to do.
"That is a good estimate," Stef said. "It gets bigger primarily because I, along with your father and others, funnel money into it."
"How do you do that?" Buzz asked, and then seemed uncomfortable, as if he'd butted into something that had nothing to do with him. Stef put him at ease with just a smile.
"I calculate my taxes every year based on the legal way, with full deductions and credits, and then I recalculate it without any of those benefits. I submit the difference to the foundation as a charitable contribution," Stef said. That was probably an enormous amount of money. No wonder the foundation was growing.
"That is an admirable approach," Buzz said. My father looked uncomfortable, because he probably didn't do that, but then again, I doubted that anyone else at the table approached funding the Foundation the way Stef had, and Stef probably didn't want or expect them to.
"Thank you," Stef said. "So that means that I must select a new board member to replace Wallace."
"As the chairman of the board, you can do that unilaterally, without the rest of the board approving it?" Buzz asked.
"The rest of the board will most likely go along with me," he said with a smile. Grand, Grandmaman, Aunt Claire, my father, Stef, and two other people were on the board. I didn't know the other two.
"Most likely," Grand said with a smile.
"I've gotten a few suggestions," he said, smiling at my father, who smiled at Buzz in turn. I guess they were going to put him on the Board. Didn't make any difference to me, really. I trusted Stef's judgment, especially since I knew he'd at least talked to Grand about this.
"And did you listen to them?" Claire asked.
"I did not," Stef said. It was funny how that deflated my father, and erased his smile. Clearly he'd been lobbying for Buzz.
"So who's going on the board?" Darius asked. He got tired of these long, teasing conversations.
"Will is," Stef said, staring at me.
"Me?" I asked, stunned. No way did I think he'd do that. It was one of those prestigious power positions, which made more sense for someone like Buzz than for me. Not only that, but it was odd that he'd picked me instead of my brothers or cousins. I looked around at them nervously, worried that they'd be offended. Matt and Wade smiled at me proudly, while JJ looked completely disinterested. Darius winked at me, as if to tell me he was proud of me, which was really cool. John's reaction was similar, in that he gave me a masculine nod. I scanned the table, noting the positive reactions from all of them, until my eyes focused on Marie.
We were tight, but there was an underlying competition between us. It largely stemmed from her. She hated to lose. I guess I wasn't being all that objective, since I wasn't taking any of the credit for that rivalry, but I think it really did come mostly from her. At school, I was currently number one in our class, and she was right behind me, with a GPA that was half a percentage less than mine. Our SAT scores were close, although she'd done a little better than me. On the other hand, I'd beat her out on the ACTs. I guess the other factor was that, because I was emancipated, I was legally an adult, while she wasn't, but I didn't think that would really register with her. I was worried that by appointing me to this board, she'd see that as another bonus on my resume, one that she didn't have. I was worried that she'd be jealous and bitter.
Only the look I got back from her was one full of love and encouragement, and that got a huge smile from me. Now I felt guilty for worrying that she'd be jealous of my successes. I pulled myself out of my introspection. "That's quite an honor," I said. "I really appreciate your confidence."
"It is well-deserved," Aunt Claire said, which was really validating. We all craved her approval. "When did you make this decision?"
"When I found out Wally was resigning," Stef said. That got a frown from my father, since that meant his suggestions were a complete waste of effort. But it was also significant, in that he'd planned this before I'd given Grand the Enzo. It may have almost looked like I was bribing my way onto the board otherwise.
"Congrats," Wade said, lifting his glass up to toast me. And then they all drank to me, which was really flattering, enough to make me blush what must have been three shades of red.
Dinner was pretty calm after that. After we were done, I escaped back to my room to call Zach. Just hearing his deep, sexy voice sent tingles up and down my spine. We talked for about twenty minutes, and then I went back up to hang out with everyone else.
We were having a good time, just chatting, when suddenly Darius got really serious and zeroed in on JJ. "You think you can back off on Patrick?"
"Why?" JJ demanded.
"Because my deal with El is my deal, and it's over," Darius said firmly.
"Doesn't mean I have to like her," JJ said in his bitchy way.
"Just do this for me, OK?" Darius asked, but in his firm way.
"Fine," JJ agreed reluctantly.
"Was she worried JJ would ruin her boyfriend's career?" Matt joked.
"She knows he's not dangerous, he's just bitchy," Darius joked, only JJ didn't laugh. I don't know if anyone else noticed, but I could tell that, beneath his calm veneer, he was furious
Copyright © 2018 Mark Arbour; All Rights Reserved.
59

1
Story Discussion Topic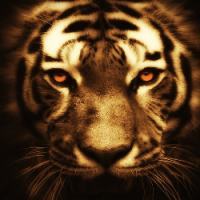 Open Club · 132 members · Last active
A fan club for Mark Arbour to chat about his stories
---
Chapter Comments