Black Widow - 4. Chapter 4
A busy chapter. 
July 17, 2003
San Francisco, CA
Will
I needed a lawyer for my venture. Normally I'd have worked with Sean Massey, who was smart and hot at the same time, but he'd done work with my father, and I didn't want to risk any conflicts of interest. I'd called Sean and talked to him about it, and he seemed to understand my situation. He'd referred me to Jacob Pike, and told me that the dude was a damned good lawyer, one Sean dreaded being on opposite sides of an issue with. I guess if he was the guy who gave Sean the toughest time, he was probably good, so I'd made an appointment to see him.
Sean worked for a huge San Francisco law firm, with offices in the financial district. They were opulent and impressive, with views of the Bay and the skyline. Jacob Pike was in a small building near Market and Van Ness. I had to drive around a bit to find parking, then strolled confidently up to what looked like it had once been a shop of some kind, but had been renovated and refitted to be an attorney's office. It was contemporary, while still managing to fit in with the neighboring buildings, with a sign out front that simply said, "Pike Law". I liked it. I laughed to myself when I noticed that there was a bathhouse right next door. It was near the Civic Center, and close enough to the Tenderloin to expect something like that.
I walked into the office and up to a nice reception desk, with a really handsome Asian guy behind it. "Welcome to Pike Law. Can I help you?"
"I hope so," I said, harmlessly hitting on him. He grinned at me. "I'm Will Schluter, and I have an appointment with Jacob Pike."
"He'll be right with you," he said. I sat down and glanced over at him from time to time, flirting with my eyes.
In less than five minutes, a really handsome man walked out and right up to me. He was probably in his late thirties, with light brown hair that could easily be blond with just a little bit of bleach or sun. His eyes were almost the same shade of brown as his hair, and even though he wore a suit, it was possible to see how fit his body was underneath the layers of wool. "Jake Pike," he said, and held out his hand.
"Will Schluter," I replied. He had a firm handshake, just like you were supposed to.
"Follow me," he said, flashing me his perfect white teeth. He led me back to an office that was very modern, and very chic. "So what brings you here today?"
"I need to set up a trust, and I need to keep the ownership of it a secret for a month or so at least," I said. He just nodded and started making notes. "And I need to acquire some assets for that trust."
"You said Sean Massey sent you," he said.
"He's a friend of the family, and he's done some work for us before," I said. "How do you know Sean?"
"He didn't tell you?"
"No," I said.
"We went out for a while," he said. Sean hadn't said anything about that.
"You still seeing each other?"
"Not really," he said.
"So what happened?"
"Is that really relevant to our working together?" he asked me caustically.
"No, but it is interesting," I said, shooting my smile at him. "If you don't want to talk about it, that's fine."
"This is a tough business, and it takes a lot of time," he said. "So do relationships, especially when people have different priorities."
"So it wasn't because you're a manwhore?" I joked.
"I didn't say that," he said, flirting with me a bit.
"You ever sleep with your clients?"
"Sure," he said. "As long as it's legal." He was giving me shit. He knew I was only 16.
"I'll keep that in mind in a year or so," I said.
"You do that." That was a cool response; most guys just shut me down and made me feel like a punk. He made it seem like he'd fuck me in a heartbeat if only I were 18.
"Sean said you were a bad-ass lawyer, and he hated it when he had to go up against you on a case," I said. "I figured that was a pretty good endorsement."
"I would have said the same thing about him," he replied. "So what's your endgame here?"
"What do you mean?"
"Why are you doing this?" he asked.
"To piss off my father," I told him.
"Why?"
"Like you said, relationships are tough," I said, being vague, just like he'd been. He stared at me, waiting for me to go on, but I just stared back at him. After about a minute, he smiled at me.
"Want to get lunch?"
"Absolutely," I said. He grabbed his jacket, told his receptionist what we were doing, and led me out the door and down the street.
"You like German food?"
"I like all food," I said.
"When I met Sean, I'd just gotten out of a relationship," he said. "I was a wounded puppy, and like you said, I was a manwhore. Sean was ready for Mr. Right."
My comfort with this guy soared, since he'd read me perfectly. He'd gotten that I couldn't really trust him until I knew how bad he'd dicked Sean over, so he was going to lay it out for me. I mean, there was no real reason he was compelled to tell me, and I was probably prying, but I liked Sean, and if this guy had totally screwed Sean over, I'd have a tough time trusting him. And it would be even worse if I didn't know what happened. "That's tough."
"So things were good, but I met another dude, and let my dick lead me astray."
"You cheated on him," I summarized.
"Yes."
"What did he do?"
He sighed. "He busted me when he came over to my place one night and the other dude was there. He didn't yell and scream; he just shook his head, and walked away. Before he turned, I saw a tear fall out of his eye." He got really choked up when he said that, so I put my hand on his shoulder in a compassionate gesture. "It took me about three months to get him to actually listen to me long enough so I could apologize."
"He shut you out," I interpreted.
"He did," he said. "I think he had to blow me off until he didn't have feelings for me anymore, and after that, he could talk to me again."
"He wouldn't give you a second chance?"
"I didn't ask for one," he said. "I didn't think I deserved it."
"He still has a lot of respect for you," I told him.
"Respect is different than love," he told me. "We're friends now. We see each other when we're out and we make small talk. It's still weird."
"Bummer," I said sincerely. We got a table at this German Biergarten and ordered. He raised an eyebrow when I ordered a beer, and smirked when I got carded and whipped out my perfect fake ID.
"So why are you trying to piss your father off?"
"He's in a relationship with a really nice guy," I explained.
"Marc Carmine," he said. "I met him at a gallery event. He's hot."
"My father or Marc?" I asked in a joking way.
"Both of them, but I was talking about Marc."
"Dude, he's smoking hot," I said.
"So you want to break them up?"
"No," I said, much too aggressively, then calmed down. "I want Dad to find his balls."
"I don't understand."
"My father is in this domestic bliss cocoon. He's like a zombie."
"If it's domestic bliss, maybe he's happy?"
"Maybe he thinks he's happy, but he's not, or at least he won't be long term," I said. "He's not doing well at work, he has almost no contact with his family, and he never does anything on his own."
"It sounds like Marc has him whipped."
"Yeah, but I don't think Marc's doing it on purpose," I said. He raised an eyebrow to challenge me. "Even if he is, that shouldn't be a problem. My father should be more than a match for him."
"Why isn't he?"
I sighed. "I think this is part of the post-9-11 deal. He's in this safe place, and he's sort of clinging to it."
"I'm still not following you."
"He was wounded really badly by losing his partner in the 9-11 attacks," I said, forcing myself not to get emotional thinking about it. "He was miserable for a long time, and now he's found a safe place to be."
"And that's not a good thing?"
"No," I said firmly. "It's like he's in the middle of a war, and instead of trying to fight or win, he just sits in his fort, while the world passes him by."
"Sitting in his fort?" he teased, giving me shit.
"My grandfather is a history professor," I explained.
"So you need to drive him out of his fort," he concluded.
"Exactly. He needs to get his testicles back," I said. "It's like he's really drunk, and he needs to sober up. Once he does, he'll be able to make Marc understand what he needs."
"What if Marc doesn't understand?"
"Then their relationship won't work anyway," I explained. "And the longer this goes on, the more chance there is that they'll end up breaking up."
"Why?"
"Because when my father finally pulls his head out of his ass, if his life is in complete chaos, he'll end up blaming Marc. He'll decide it's easier to blame him than to admit he was wrong. He's not real good at that."
He nodded, as if he finally understood what I was saying. "So how does you pissing him off do that?"
"My father is one of those guys where when he's like this, and you need to get through to him, you have to smack him up-side the head," I said, then took a drink of my beer. "If I piss him off, and if I fire him up, maybe he'll find his balls."
"You know your father, I don't," he said skeptically. "So what about this trust? You said you need it to be anonymous. We can handle that. What do you want to call it?"
"The Longshanks Trust," I said.
"Longshanks?"
"Edward I of England," I said. He still looked at me blankly. "I told you that my grandfather is a history professor."
"So that's where you came up with this."
"That's where. Edward was a king who was a control freak who bullied his son." I didn't tell him that it was more of a reference to my father's continuing irritation with JJ's relationship with Alex. Edward I had actually banished his son's boyfriend.
"Does your father bully you?"
"No," I said, with a chuckle. "But he is a control freak."
"Alright," he said. We finished eating, he paid the bill, and I thanked him. We started walking back to his office. "I'm guessing that like most clients, you want this all done immediately."
"Of course," I said with a smile. "But the trust is only the first thing I need you to do. After that, I need you to buy some real estate to put in it."
"You want me to buy some real estate?"
"Yeah, so there's no trail that I did it," I said logically. He looked at me, and seemed to have a whole new appreciation for my plan.
"That makes sense." We got back, and he led me into his office. We sat at a conference table. "I'll need a $50,000 retainer, and I'll need you to sign this representation agreement."
I read the agreement carefully, then signed off on it and wrote a check for fifty grand. While I was doing that, he called in a paralegal and an associate, a nice lady named Veronica. He introduced me and got down to business. We covered a bunch of details regarding how this trust should be set up. They made frantic notes. "You said you wanted to buy some property?" Veronica asked.
"I want you to buy some property," I said with a smile. "This one." I handed them a piece of paper with a listing on it.
"How much do you want to offer?" she asked.
"List price, or more if I need to," I told her. "I'm not as interested in getting a good deal as I am on getting this property."
"What's so important about this property?" Jake asked.
"This is the condo directly underneath my father's condo," I said with a grin. He chuckled.
"We'll get it done," Veronica pledged, and seemed to think that was all.
"There are two other condos I want you to buy for me. The building has two units on each floor. My father's is on the tenth floor, this one is on the ninth. I want the other two units."
"Those aren't for sale, are they?" she asked.
"They aren't," I said.
"Then how do you plan to buy them?"
"Isn't there a saying that everything is for sale at the right price?" I asked. "I want you to find out if those people want to move, and if not, what will it take for them to sell."
"You got it," she said. We finished our meeting, and I agreed to come up here tomorrow to sign off on all the papers. I left their office and drove over to Sean's office in the Financial District. I was early, so I parked and just wandered around, enjoying the beautiful day, until it was time to go see him.
It was funny to walk into this formal, somewhat stodgy firm after being at Pike Law, but I appreciated all the amenities, like the great view. I barely had time to sit down before Sean came out and led me back to his office. "Good to see you," he said.
"Really good to see you," I said, flirting with him. "You got a nicer office."
"Yep," he said with a smile. "To reward me for all of my billable hours. I think Wade paid for most of it."
I laughed. "I'll bet."
"So what can I do for you?"
I handed him a paper with ten trusts listed on it. "I want you to notify my father that I'm removing him as a trustee on these trusts, but I don't want you to do it until August 5."
Sean raised an eyebrow, and then scanned the list. He did a lot of work for our family, and a lot of estate planning, so he knew how these things were set up. I saw him as he glanced at each one, pondered it, and then moved on to the next in a very methodical manner. It was cute.
"Why August 5?" he asked.
"I want to wait until he's on his way back from China," I said, which was a blatant lie, but whatever.
"You didn't miss any," he said.
"Nope," I told him. "These are the trusts where I, as the beneficiary, have the right to replace the trustee if I want." These were all trusts set up by other relatives, not by my father. My father would never give up that kind of control.
"That's correct," he said. "But there's also a provision that prohibits you from appointing yourself until you're 25 years old."
"That's fine," I said. I didn't need control of all that money anyway.
"Who will replace him?"
"Is that a requirement? Stef is already on there as a co-trustee. Do I have to have two people on the trust?"
"You don't have to, but it's usually a good idea."
"I'll think about it," I told him.
"We have to provide a reason," Sean said. I stared at him. "The trusts state that if the trustee is removed, an explanation is required."
"I no longer have confidence in his judgment," I told him.
He looked at me, concerned and confused, then shrugged. "OK." I shook hands with him and left.
My day was going perfectly, even though I was stuck driving home during rush hour. I crawled along in the San Francisco traffic, listening to music turned up way too loud, especially since the top was down. Whatever. My phone rang, and I saw that it was Zach, so I turned the volume down and answered it. "Hey!"
"Hey," he said, but much less enthusiastically.
"What's up?"
"I don't think I can do this weekend," he said. He sounded sad, and a little nervous.
"What happened?"
"There's some big team event and I'm getting a bunch of pressure to go," he said dismissively. I knew him well enough to know when he was bullshitting me, and he was bullshitting me, but I didn't call him on it.
"That's fine," I said. "I've got some shit to do here anyway."
"Thanks," he said, and sounded relieved, which annoyed me, because I wasn't that big of a drama queen.
"I'll probably come down sometime next week," I said calmly. "I'll let you know when I'm around."
"Will…"
"Yeah?"
"Never mind," he said with a sigh. "That sounds good." We hung up the phone, and I drove on, annoyed that he had rained on my good day. What the fuck was his deal?
July 19, 2003
Grosvenor Square
London, UK
JJ
I lay in bed with Alex, just savoring the afterglow of another round of amazing sex. We had a pattern that we usually followed afterward, where we'd just lie there and quietly savor the feeling, and then we'd start a conversation after the afterglow faded. Today, I started talking first.
"The christening was really nice," I said.
"I think we did things right for Ricky," Alex agreed.
"I'm sorry I didn't get up and see everyone off this morning," I said. I hated mornings, and they'd all left particularly early. Matt, Wade, Tiffany, and the brats had flown off to Kenya, while Mary Ellen, the Duke, Nana, and Ricky had flown up to Bridgemont.
"It was quite early," Alex said, teasing me. Alex's bedroom window faced the front of the house and looked out onto Grosvenor Square. It was usually a peaceful place, but this morning, there was an awful lot of noise.
"What's going on?" I asked him.
"Perhaps there's a demonstration at the Indonesian embassy," he joked. "Or at yours."
"Probably ours," I groused. We'd kicked Iraq's ass in this war, but that hadn't made us any more popular with the left wing hippie anti-war freaks.
"Let's take a look," Alex said playfully. We got up and walked over to the window. As I looked out at the crowd, I was surprised to see not protestors, but paparazzi, and every single camera lens was suddenly aimed at us. We stood there, momentarily stunned, until Alex had the sense to jump away from the window, dragging me with him.
"What's going on?" I asked him, truly horrified. It dawned on me that we were both naked, and although the window ledge would have hidden our lower bodies, it would be obvious to the photographers that we were naked from the waist up.
"I don't know, but we'd better get dressed," he said hastily, as he began to pull on some clothes. I grabbed my things and snuck through the connecting bathroom to my bedroom. I'd just finished pulling on some sweat pants, fashionable velour ones, when Alex came in, his face ashen, holding a newspaper.
"We have a problem," he said, and handed it to me. It was the Daily Mail, and there was a picture of Mary Ellen, looking distraught. It was actually an old picture of her, taken at her father's funeral. In addition to that, there were pictures of Alex and me together, looking very intimate. In one, we were walking through a gallery and he had his hand on my lower back. In another, we were eating dinner at an outdoor café, just gazing at each other. The headline screamed: "COUNTESS OF BRIDGEMONT: 'JEREMY SCHLUTER IS STEALING MY HUSBAND!'"
"Shit!" I said, even as I stared at it. So this was her plan. This was her deal. This was how she was going to ruin my life. She was going to expose her own husband as being bisexual in order to get me out of their lives. "This is not good." To him, I must have seemed completely calm, but I wasn't. I was freaking out. It was like my body was reaching a boil, and I didn't know in what way the steam was going to come out.
"It is not," he agreed.
"What do we do?" I was confused, and floundering.
"I'm going to make a few phone calls," he said. "Why don't you take a shower and get dressed."
"Alright," I said reluctantly. I got in the shower and let the water calm my mind enough to think. This was her plan; this had to be Mary Ellen. There was no one else who could do this, who would do this. I'd been outraged, but then I started to think about what this meant for me. Would Alex fight for me? Would he keep me in his life? Did I want him to? And then I thought about my career, and that really upset me. Unless this article could be disproved, unless this whole thing went away, my entire skating career was destroyed.
I turned off the water and dried off, panicking as I did. That fucking bitch. She said she'd ruin my life, and she'd done just that. She'd taken Alex away from me, and she'd taken my career away from me. I looked in the mirror and sneered at myself. I'd gone from being Jeremy Schluter, US National Men's figure skating champion; to Jeremy Schluter, a cute twink who was preying on married men. I found that as I was getting ready, I was almost racing as the panic gripped me. I tried to force myself to calm down, and to think logically, but I couldn't. "Fuck!" I screamed, and threw my comb at the mirror. "Fuck!"
Alex came in, probably to try and calm me down, but he looked really flustered. "Jays, we have to figure out how to handle this."
"Handle this? Handle this?" I demanded hysterically. "You said you'd handle this before. I told you that fucking bitch of a wife of yours was out to get me, and you said you'd handle it. Look how well you fucking handled it!"
"Mary Ellen swears she did not talk to the Daily Mail," he said. "These people are muckrakers. They could have drummed this up all on their own."
"Are you fucking kidding me?" I demanded loudly. "Seriously?"
"I will be back when you are calmer," he said to me as he glared at me, and then strode out of my room and into his, shutting the door behind him in a forceful way. I just stood there, staring at the door that was shut in my face, and stomped my foot in impotent rage. I grabbed the newspaper and collapsed onto my bed and started reading the brief article.
Friends report that the Countess of Bridgemont, Mary Ellen Danfield Granger, is despondent over the loss of her husband, Alex Granger, to US National Skating champion Jeremy Schluter. "I didn't know he was gay when we got married" Lady Bridgemont exclaimed. "Jeremy is just preying on him." The Earl and Countess of Bridgemont just welcomed their son into the world on July 4, and christened him yesterday in St. Paul's Cathedral. The infant is the great grandson of the Duke of Suffolk.
Alex Granger is studying Art History at Harvard University in the United States. He lives with Jeremy Schluter in Boston. Schluter has been seen here in England, almost constantly in Granger's company. Friends of Granger say that it has been obvious to them that Granger and Schluter are romantically linked.
The Duke of Suffolk is reportedly scandalized by the whole affair, and has ordered his grandson to stop seeing Schluter, but Granger has refused.
The article rambled on some more, talking about my skating career and my family, pointing out that I was the grandson and son of gay men, and that one of my brothers was gay. I read the article, re-read the article, and read it again, each time getting angrier, and then I buried my head in a pillow and cried, throwing a temper tantrum, banging my fists and legs on the bed, venting my anger and disgust. I heard the shower, which meant that Alex was probably getting ready, but I ignored that, and just indulged myself in my pity party. Slowly, very slowly, I pulled myself together and started to think about this logically. How would this change things? The two most important things in my life were Alex and my career. If I was being reasonable, I probably would have put my family in that mix too, but I was too busy being dramatic for that. Would I lose both of them?
I thought about Alex, and knew that he would dump me like a rock. He thought that Mary Ellen would make my life hell by being bitchy and sniping at me, and he'd assumed that he could handle that by smoothing things over with me, and bitching at her to try and keep her in line. He'd planned for a low-level guerilla conflict. He had totally underestimated her, and had been totally unprepared when she'd launched the equivalent of a nuclear missile at us. I knew him so well, and I knew that he was pissed off at her. He was probably in there fuming at her just like I was; only he would do it in his stoic way. Stiff upper lip and all that bullshit. I knew that he loved me, or he claimed to love me, but this was too much. To stay with me, he'd have to defy his family, and society as a whole. There's no way he would do that. Even if he tried, his grandfather would sit him down and talk to him. He'd tell him that this was a little indiscretion, which people would forget about or write off, but that he'd have to break off his ties with me. And Alex would do just that.
I felt my rage at him growing. He promised he'd fight for me, and for us. He said he'd handle things. He wasn't going to do that. He was going to toss me to the lions. I forced myself to calm down. I was damning him when he hadn't even done that yet. Maybe he loved me enough to defy all of these people? Maybe he loved me enough to say 'fuck you' to all of them and just move back to Boston with me. After a couple of years, this scandal would die down. He and Mary Ellen could lead separate lives. Maybe that's what she wanted. Maybe that's what this whole thing as about. Maybe she was doing this so she could gain the upper hand here in England. She'd basically usurp Alex's position in society, and his place with his friends. She'd be here, doting on the Duke of Suffolk, raising his great grandson, surrounded by the cream of the aristocracy, while Alex ran away to the US with me. But even as I allowed myself to think about that, I knew it was a lie. There was no way Alex would do that. There was no way he would trade everything for me.
A knock on my door interrupted my train of thought. Or more like a train wreck, I thought dubiously. "Come in!"
Alex walked in, looking somber and annoyed. He was dressed very conservatively, just the kind of thing you'd wear if you were about to be photographed by the press. "I've spoken with my grandfather about this."
"What did he say?" I asked calmly. That momentarily surprised Alex, but I was trying to think things through now, and besides, I needed to know where he stood on this thing.
"He suggested that I come up to Bridgemont at once, and that we simultaneously try to ascertain from where the Daily Mail got their reports," he said. I wasn't surprised that 'we' weren't supposed to go to Bridgemont.
"Do you really think Mary Ellen wasn't behind this?" I demanded.
"I think it is likely that she was," he agreed. "But now that it is out there, we have to handle it."
"It?" I demanded.
He gave me a frosty look. "The situation."
"So the solution is for you to go up to Bridgemont and be a happily married man with the woman who destroyed both of our reputations?"
"Our reputations are not destroyed, they are embattled," he said. I felt my anger at him rising again.
"And what am I supposed to do?"
"The best thing is for us to not be seen together while this works its way out," he said. I could hear the sadness in his voice, and that saved him from a major tongue lashing from me.
"So you're telling me to get the fuck out of here?"
"No, you are welcome to stay here as long as you need to," he insisted. "I'm going to Bridgemont. The staff here will take care of you as best they can. But it would probably be better for both of us if you were to temporarily leave England."
"Are you coming back to Boston in the fall?" I asked. I knew the answer, but I needed him to say it, and I needed to confirm which choice he'd made.
"I think it is unlikely," he said sadly. He'd chosen to throw me under the bus, just like I'd feared, just like I'd known he'd do.
"You lied to me," I accused.
"I did not lie to you," he objected, outraged.
"You said you'd fight for me, and you'd fight for us. You said you'd handle things. You said you'd keep that fucking bitch of a wife of yours in line. Are you doing that?"
"Do you really want to fight this, Jays?" he asked me plaintively.
"I will if you will," I said, throwing down the gauntlet.
"Tomorrow, if not sooner, pictures will be in the paper of the two of us standing side by side, looking out a bedroom window, and to all appearances we will be naked, even though they won't be able to see that low," he said slowly, with considerable animosity. "The only way to fight this is for us to acknowledge that we're a couple, and to live our lives that way. Do you really want to do that?"
And then, as if by magic, my drama was over, and even though I was thoroughly pissed off, the path ahead was clear. He'd wanted a princess, someone who was pure, chaste, and who would idolize him. Someone who would defer to him, and let him make the major relationship decisions. He'd wanted a delicate flower. I'd been all those things to him. I'd given him my love, I'd given him my body, and I'd given him my life. I'd devoted myself to him. And now, after all that, when I needed him to take charge and handle things, when I needed him to solve my problems, he surrendered. I looked at him with a sneer as my respect for him vanished. "No, Alex, I really don't."
He suddenly understood me, and what had just happened. "Jays, maybe when the dust settles…"
"No," I said firmly. "We are over." He nodded, and walked out of the room.
Copyright © 2018 Mark Arbour; All Rights Reserved.
Story Discussion Topic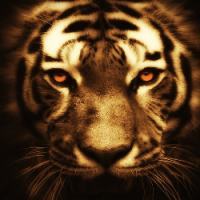 Open Club · 132 members · Last active
A fan club for Mark Arbour to chat about his stories
---
Chapter Comments