Black Widow - 2. Chapter 2
Brace yourselves:  A whole chapter of Will, and a cameo by Tony. 

July 12, 2003
Escorial
Will
We all stared at Stef, waiting for him to tell us what else was bugging him. To be honest, when he'd talked about my father losing his edge, I probably would have bought that that was the thing that had really upset him, but looking at him, and knowing his moods so well, I could see that there was more.
"What's bothering you?" I asked gently, to try and change the tone to one that was more supportive.
"It is a personal issue, one that I should probably not discuss in this forum," Stef said stodgily and uncomfortably.
"In the past, you could be cured of your moodiness with a stiff penis," Lou teased. I was about to chuckle until I saw a tear fall out of Stef's right eye.
"Excuse me, please," Stef said, and made to get up.
"Please stay," Grand said, and held Stef's hand, almost forcing him to stay in his chair. None of us said anything, we just watched as Grand sat there, gathering his words. He was clearly in agony, and for him to show us he was that upset, he must really be devastated. "Unfortunately, despite the loyal, loving and sexy partner that Stefan has been to me, that is not a remedy I have been able to offer him lately."
"You can't get it up?" Ace asked in amazement. JJ was right about him; sometimes he could be a little crass.
"I cannot," Grand said with resignation, then looked at Stef. "I am so sorry."
"It is not your fault that I am no longer attractive," Stef said.
"You are very attractive," Grand said to him sincerely. "There is no one that I would rather be with than you."
"If it's OK with Will, I'd love to take you back to your room and show you just how attractive I think you are," Zach said in his sexiest voice, even as he slightly leered at Stef.
"Dude, that's fine," I said. "If I can get an incest waiver, I'm in line next."
Stef smiled at the attention, blossoming a bit. "You do not want to waste your time on these boys when there are men who would love to be with you," Lou said. God, he was sexy.
"Boys?" I challenged, but he just smirked at me.
"He said 'men', and I do believe that was the plural form," Marcel chimed in, winking at Stef.
"You are all kind to sacrifice yourselves for me," Stef said.
"Stef, being with you is never a sacrifice," Cody said emphatically.
"You see, Stef, this is not your problem, this is my problem," Grand said. "It is only your issue because you are a loyal and loving partner."
"Those are nice things to say, JP, but that does not solve the problem," Stef said.
"Yes," I agreed, chiming in to lighten things up. "How do we get a dick inside Stef?"
"Not just any dick," Marie corrected. We all started laughing, mostly at how horrified Grand was.
"My goodness, JP. I have watched you let your penis get you in trouble for years," Grandmaman teased. "And here you are, still having problems with that thing."
"That thing, as you call it," Grand said with mock severity, "has served me well for most of my years." That made everyone laugh.
"Have you tried Viagra?" Ace asked.
"You going to give him one?" Dad asked Ace, teasing him.
"Ha ha ha," Ace said.
"It has not worked for me," Grand said sadly.
"There are two new drugs coming out within the next few months," Uncle Jack said. "One is Levitra, the other Cialis. I'm betting that one of those will do the trick."
"So it's only a matter of time," I concluded.
"Hopefully," Grand said.
"Yes, hopefully," Stef echoed, but in his playful tone, making us all laugh again.
"Hey Stef," Zach said, and waited until he had his attention. "In the meantime, my offer still stands."
"I will keep that in mind," Stef said. I squeezed Zach's hand with mine under the table to thank him for being such a cool guy, and for working to make Stef happier.
"Where's Kevin?" JJ asked Cody. I felt bad for not really asking about that earlier, but Cody had made a point of being pretty invisible so far, so I'd largely ignored him.
"He couldn't make it up here," Cody said lamely, trying to blow the whole thing off. Only that didn't work with the people here at this table, not after a lot of us had already done some significant baring of our souls.
"Indeed?" Stef asked.
Cody sighed. "He's not doing very well."
"He seemed a little weaker when I saw him in Malibu last week," I said. "And he seemed skinnier, as if that were possible."
"It is," Cody said ruefully.
"But he didn't seem sick," I concluded.
"He hides it well," Cody said. "His HIV has advanced into full-blown AIDS."
"No!" Stef said, with an uncharacteristically loud outburst. "Not that again! I lost so many good friends to that disease!"
"As did I," Grand said sadly, probably remembering Roger, one of his former partners who had died from AIDS; or Sam, Tony's father, who'd succumbed to the same fate; or Mouse, who had spent years withering away before their very eyes.
I stared at him, horrified. "I thought that with all the drugs, the magic cocktails, AIDS wasn't a death sentence anymore." I'd been pretty careful, and I knew that Zach had too, but the basic assumption on our part was that even if we fucked up and got it, we'd survive. It looked like that assumption was flat out wrong.
"He's not dying," Cody snapped, but his reaction told me that was a distinct possibility. I felt horrible for sticking my foot in my mouth, and suggesting that as a possibility.
"I'm sorry," I said hastily. "I'm just trying to understand…"
Cody shook his head to tell me not to worry about it, but Uncle Jack saved me with a more medical response. "We can control and manage HIV better than we have ever been able to, and you're right that for most people, the drugs work well to delay or prevent the full onset of AIDS. But there are some people for whom those drugs don't work. It appears that Kevin is one of them." That last sentence was more of a question.
"They change the cocktail around, but nothing seems to stop it," Cody said sadly. "It's not looking good."
"I am so sorry," Stef said.
"There are new drugs being developed," Jack said reassuringly. "You have to have hope."
"I have hope," Cody snapped, then calmed himself down. "It's just tough to watch the man you love waste away before your eyes."
"That's something we can relate to," Dad said affectionately. When he was being kind, and a good friend, it was hard to be pissed at him.
"Especially since Kevin and I wasted so much time hating each other," Cody said, as he more or less melted down.
"But you're there for him now," I said, trying to prop him up. Cody nodded lamely. "Is he coming to the wedding?"
"Probably not," Cody said, and sighed. "He doesn't want to be seen like he is."
"That is unfortunate," Grandmaman said.
We'd been eating, family style, and the staff had largely left us alone, but we heard footsteps as one of the guys walked in. He was a nice guy named José, who worked in the garage. "Professor Crampton," he said nervously.
"Did you need something, José?" Grand said in a friendly way, to help make this guy more comfortable.
"I am sorry to interrupt your dinner, but you wanted to know as soon as possible why Mr. Brad's remote did not work," he said.
"That is just fine," Grand said. "What was the problem?"
"The batteries were dead," he said. "We check them quarterly, but we have not had a chance to check on this one."
"Thank you, José," Grand said. "You did very well." He nodded and left. Everyone looked at me, then at my father, then back at me. I just sat there smugly and stared at him.
After dinner, we migrated out to the patio to smoke Grand's nightly joint with him. The crowd had thinned a bit: it was just me, Grand, Stef, Cody, Lou, and Marcel. Before we could even light the joint up, Dad and Marc came strolling out, followed by Ace and Cat.
"We're going to take Ace and Cat up to the City and have a nightcap, and show them our condo," Dad told Grand.
"Enjoy your evening," Grand said. Dad looked at me, and I stared back at him, waiting for him to apologize for accusing me of fucking up his transponder, but he said nothing and just left. So typical of him.
We had a nice conversation, which got funnier as we got higher, but then Marcel yawned, which was clearly their signal to leave. I watched Lou and Marcel walk into the house, ogling their cute asses. "The bed in my room isn't all that comfortable," Cody said.
"I'm terribly sorry," Grand said, being the good host. "We can find you a different room."
"It's been a while, but if I'm not mistaken, you have the most comfortable bed in this house," Cody said to Grand, in his sexy way.
"And that is as it should be," Grand said with fake pompousness, making me giggle.
"I'll bet there's room for three people too," I teased.
Grand looked a little shocked, and so did Stef, which I thought was surprising, since I knew they'd had threesomes with Cody before. Unfortunately, Cody took that entirely the wrong way. "Look, with this disease, I understand that you might not be comfortable with that," Cody said.
"That has nothing to do with it," Stef said hastily. "I am just amazed that you would want to be with us."
"For such a smart guy, you can be an idiot," Cody said to him, shaking his head. Grand and Stef led Cody back to their room, while I wandered back to mine, hoping that this evening would end up with a happy ending, at least for Grand and Stef.
July 13, 2003
Escorial
I walked through the house and out onto the lawn, which had been taken over for the wedding. Every part of the house and the land had been commandeered for this big event, or so it seemed. Pretty much everything had been planned for outdoors. There was really no risk of rain here at this time of year, but there was a chance it could be very hot. It looked like we'd get lucky: today was a beautiful, sunny day, with temperatures predicted to hit a high of 80 degrees. There were caterers and wedding planners running around, getting things ready, so in order to get out of their way, I wandered back into the house and into my grandfather's study.
He and Stef were there, with Stef rambling on about the latest problem with the wedding and reception. Grand pretended to pay attention, even though it was obvious at least to me that he was pretty uninterested, and unwilling to get involved in this ordeal. Despite the stress of the wedding, Stef seemed to be in a much better mood today. Must have gotten that stiff dick he needed, I thought to myself, almost making myself laugh out loud. "Good morning," Stef said cheerfully.
"Good morning," I responded the same way. "How are you doing?"
"I will be better when we have finished with this event," he said, "but I am doing quite well."
"Dude, when I'm 18, I'm sleeping with Cody, even if I have to get him wasted first," I said with a grin. Stef actually blushed, which was really cute.
"That would probably be one of your more memorable encounters," Grand said in his aloof manner.
"Was it one of your more memorable encounters?" I teased, mimicking his tone.
"It was," Grand said.
"It certainly was," Stef echoed, making us all chuckle. "I heard a piece of gossip I think you will find interesting." It probably had something to do with Hollywood; he was connected with that crowd.
"Oh?" I asked.
"Your friend, Ryan Grafton, has a new stepfather," he said smugly, happy to have that bombshell to drop on me.
"Charlotte Grafton got married?" I asked, surprised. Ryan and I were friends, although we hadn't talked much lately. We'd been really tight when we were freshmen at Harvard-Westlake, but we'd grown much more distant. I'd moved up here, and he'd been so wrapped up with his girlfriend, Shiloh, that it was tough to get him to even talk on the phone for five minutes. He was kind of like my father, in that he blew off everyone else for his significant other.
"She did," he said. "To Miram Barnes."
"Who's he?" I asked. The name sounded familiar.
"He is a producer, one who used to compete with Greg," he told me, referring to his former partner. I remembered him now. He'd been a real asshole to Robbie and my dad at the last Academy Awards show Robbie went to. "He is not the most charming of men."
Charlotte Grafton was a major social climber. "He must be rich."
"You are correct," Stef said with a grin, "although I believe Charlotte is his seventh wife; so I'm not sure, with all the alimony he must be paying, if he is as wealthy as he would like us to think."
"Can't hang on to a woman, eh?" I asked.
"While I cannot personally verify this, rumor has it that he is not very well endowed," Stef said, making both of us giggle. "I suspect that when that is combined with his personality, women find it difficult to tolerate him for any extended period of time."
"No doubt," I said. "I haven't talked to Ryan for a while. I'll have to give him a call and see how he's doing."
"You will have to let me know how he is enjoying life with Miram. Greg almost got into a fight with him at the Academy Awards."
"Lovely," I joked.
"Have you seen your father this morning?" Grand asked. That got him a frown, the usual reaction when someone brought my father up.
"I have not," I said, mimicking his formal tone.
"That is perhaps why there has been no ranting and raving yet," Stef said, giving me shit.
"There's been plenty of ranting and raving," I said, and just stared at him, calling him on being a total drama queen about this whole wedding.
He gave me a nasty look. "And you have reminded me, in your charming way, that I have things to do." He strode out of the study in a bitchy way, leaving Grand and me alone.
I looked at Grand sympathetically, but he stuck up for Stef in his typical way. "The fact that we're leaving in two days for almost a month doesn't make it any easier."
"Where are you going?" I didn't know they were planning to leave town. It was going to be pretty deserted around here.
"I have been invited to speak at a conference on St. Helena," he said.
"Where is that?"
"It is a small island in the South Atlantic, closer to the coast of Africa than the coast of South America," he explained. Before I could prompt him, he elaborated on why he was going. "That is where Napoleon lived in exile, until he died. There is an academic conference there to explore the latest research on his death."
"They don't think he died?" I joked.
"There are concerns that the British, who were his jailors, poisoned him," Grand said. "And while that is not my primary area of research, the topic of France after his death is. I am being asked to deliver a paper I did on the July Revolution of 1830."
"And Stef is going with you? It doesn't sound like a big vacation spot." Stef would hate the conference, and that would make him more moody than usual. Why Grand wanted to drag him off, in his current mood, to some godforsaken and remote part of the planet, was beyond me.
"It is not, but I have promised him that we will take a week after that and do something more relaxing."
"Where else are you going?"
"It is a surprise, but I will share it with you," he said in a conspiratorial way that was really cute. "We are going to the Seychelles Islands. There is a remote resort on the island of La Digue. It is quite secluded."
"Maybe that will help Stef work his way out of his bitchy mood," I grumbled.
Grand jumped in, as usual, to stick up for Stef. "He is not the only one around here who is guilty of that problem."
I gave him one of my piercing looks. "No, he is not," I said, reminding him that he was just as moody as Stef and me. He'd been down, probably mostly due to the idiotic war we were fighting in Iraq. That we had created a conflict, and that soldiers and civilians were being slaughtered for no purpose, burned him to his core. On that note, I escaped back to my room to get ready for the wedding.
I walked in and found Zach lying on the bed in a seductive pose, naked and semi-hard. "Where have you been?"
I ignored his question and ripped off my clothes, even as I chuckled, and hurried over to the bed and jumped on him harmlessly. He said "ouch" anyway. "Sometimes you like it rough."
"Sometimes I do," he said, with a growl, and then became an animal. He was strong and fit, probably the strongest guy I'd ever been with, because not only was he muscular, but he had an iron grip. He pinned me down and fucked my brains out, an experience so incredible he left me tingling and breathless.
"Dude, that will star in my jack-off fantasies," I said, getting his adorable grin for that ego stroke.
"I don't need those, I just look at Julius," he joked, referring to his roommate. I'd met Julius briefly, and he was one huge dude. He was an offensive lineman, and really handsome, with beautiful ebony skin. "Black is beautiful."
"I don't think I'd call Julius 'beautiful'," I teased. Zach snaughed. "You get along pretty well with him?"
"Yeah," Zach said, but in a slightly sad way. I knew it was because he missed me. If I was going to be completely honest about things, our separation was probably harder on him than on me. I missed him like crazy, but I made myself do lots of shit so I didn't get bored and pine away for him too much. That meant I was partying probably way too much, but what the fuck.
"I figured they'd give you another running back or a receiver to hang with," I said.
"Remember when I told the coach I chose UCLA because I didn't want to put up with a bunch of hazing?" Zach asked me, waiting for me to nod. "That's what Julius is for."
"He's your guard?"
"Kind of," Zach said in a mildly annoyed way, since that made him seem like a pussy. "He's a sophomore, so he kind of knows how things work. He's popular with the team, so they don't give him shit. And he's fucking huge."
"That would probably do it," I agreed, but I didn't know what the NCAA locker room scene was really like.
"We gotta get ready," he said, in a bit of a panic, even though we had lots of time. He got dressed faster than I did, so I paused long enough to help him with his tie and cufflinks. "Gotta run," he said, and went off to do his groomsman jobs, whatever they were.
I finished primping myself in the mirror, making sure my hair was perfect, and then went up to join the other ushers. It was a blast for me, because I got to see a lot of my friends. This was also one of those times when my slutty past sort of threw itself in my face, something I was reminded of when Erik Delgado arrived with his parents. We talked about Oregon, where he was going to school, and then I escorted them down the aisle to some pretty decent seats. Brendan Shaughnessy came with his parents, and his older brother, Patrick, who I'd hooked up with a couple of times. He winked slyly at me, chuckling when that made me blush. Seeing those guys was fun, and there were no real issues because we were cool with each other, but it was hard to be as casual with the next guy to show up.
"Hey!" I said to Tony Carbone, faking enthusiasm, even as I gave him what I hoped he'd think was a warm hug.
"Hey Will," he said, smiling nervously at me, since even though I pretended there was no tension between us, we both felt it. It was impossible not to appreciate how attractive he was, with his classic Italian-American looks, and his uber-masculine manner. "How you been?"
"Not bad; you?" I asked politely.
"Been a good summer so far," he said. "Thanks for the invite to the wedding."
"Dude, you're practically family," I said, which was a huge stretch of that definition. Tony's father had been Grand's partner at one time, so that's how we were connected, at least initially. You had to add into that our pretty intense relationship that had ended badly, to say the least. "Your mom couldn't make it?"
He shook his head. "Nope, she had to go to a cousin's baptism, so I'm solo."
"Gives you your freedom," I said suggestively.
"It does," he agreed. "We never got to have that dinner." I'd run into him at Stanford last semester when I was giving Marc a tour and suggested that we go out to grab a bite to eat, more as an excuse to get away from him than anything else.
"We can do that when you come back to school this fall," I promised. One dinner with him wouldn't be awful; I rationalized hopefully, even though I was nervous about expanding my relationship with him. At this point, we were basically acquaintances, and I was pretty sure I didn't want more than that. I was trying to figure out what to do with him when I had a brainstorm. "I've got a job for you."
"This is a working gig?" he asked.
"If you don't mind helping out."
"What's up?" he asked.
"My uncle is running a winery in Italy and he brought his Italian girlfriend to the wedding. Since he's walking my grandmother down the aisle, she doesn't have anyone to hang with her."
"You want me to keep her company?" he asked with a leer. That was faked: Tony was totally gay.
"I do. You can practice your Italian," I said. I led him up to the front where Cat sat and introduced her to Tony in Italian. That was all it took to set them off on a conversation in her native language. I felt pretty good about that, and went back to do my ushering duties.
"You trying to fix my date up with some young punk?" I heard my Uncle Ace's gruff voice ask. He was trying to make it sound like he was joking, but he wasn't.
"Dude, if you lose her to that guy, you have major issues," I said, shaking my head at how lame he was being. He looked at me curiously. "That's Tony. He's totally gay."
"Totally?" he asked, grinning.
"Totally," I confirmed. I walked away from him and went to find an even more challenging guy from my past: Jeff Grimes. "Dude!" I said, and gave him a huge hug, one that was genuine.
"Good to see you," he said, in his sexy, melodic voice. Blond, tall, and hunky, this guy was one amazing lover, and a good friend, when I actually got to spend time with him.
"I know," I teased, making him chuckle.
"You still married?" he joked, referring to my formerly monogamous relationship with Zach.
"Nope," I said. "We're still together, but we can play on the side."
"So I could be like an order of fries," he flirted.
"Dude, you're so much better than that. You're more like Au Gratin potatoes." He chuckled.
"What's your plan for the summer?"
I shrugged. "I'll probably go back to Malibu and surf, maybe head to Hawaii, maybe travel around a bit. What about you?"
"I'm going back to LA," he said. "I was doing an internship, but the guys were douchebags, so I made up some excuse to bail out of that nightmare."
"Want to hang out?"
"Maybe," he said, keeping his options open. "Call me."
"I will," I said, then walked him down the aisle to a good seat. I spent a lot of time socializing with everyone, especially Zach's parents, Wally and Clara Hayes, and his brothers. Gathan was here, escorting Kristen Hendrickson: both of them were good friends of mine. Brent was here too; he was Zach's favorite brother, so he and I were tight almost by default.
There was a band here playing music for the guests while they waited for the wedding to start, then it would play the music for the wedding itself. They were supposed to play some songs while we ate, then a different band was going to come on after that for dancing. I heard them start playing Bach's Ode to Joy, and that was our cue to sit down. "We're done," I said to John, Darius, and JJ. We walked slowly up the aisle and took our seats in the front row. My father and Marc followed us, and sat in a different row, next to Cat and Tony.
The music changed, and then the actual wedding started, or at least that's how it seemed to me. Frank walked out of the house and took one of the diagonals up to the altar. He looked good in his light-grey tux. I expected him to be nervous, but he seemed pretty relaxed. Then came the wedding party. The women went down the left diagonal, while the men walked down the right one. They were supposed to arrive at the altar at the same time, and for the most part, they pulled it off pretty well. First down was Grand, who was the best man, and Aunt Claire, who was the matron of honor. The women all wore really pretty dresses done in a very light shade of pink. Next were Matt and Marie, followed by Marcel and Tiffany, and finally Zach and Courtney. Courtney was pretty young for this group, and Grandmaman had been worried that it would bother Zach to escort someone who was less than ten years old, but he went with the flow. They stood arrayed in the front, looking really good.
Then the wedding march began, and we stood and looked down the main aisle. I was right by the aisle, which turned out to be a good thing, because the first people to come walking down the petal-strewn aisle were Riley and Maddy. They looked nervous and hesitated, but I smiled at Maddy and motioned her to walk toward me. She gave me a big smile and did just that, almost walking too fast, with Riley tagging along nicely.
"Good job!" I said to them both as they got to me, and I got them to stand where they were supposed to.
Then Grandmaman appeared, looking absolutely beautiful in her white dress. It wasn't your classic wedding dress, it was more of a chic, evening-suit thing, but it looked so classy on her, and accentuated her still-slim body. Ace escorted her; he cleaned up pretty well.
The minister was a nice lady, and the religious mumbo jumbo was limited. Maddy and Riley were supposed to go sit next to their nurses, but I let them sit next to me and JJ, which was hilarious, since JJ didn't like kids in general, and he really didn't like Maddy and Riley. He tried not to be too annoyed that they were with us.
The ceremony itself was speedy, with Grandmaman and Frank reciting their vows in a traditional way. After that was done, Zach and Marcel walked up to the microphones and, with Matt as a backup singer, did a nice rendition of some French hymn. After a few more formalities, the minister introduced us all to Frank and Isidore Hayes, and we followed the newly married couple down the center aisle and straight to the pavilion they'd set up for the reception.
I had an absolute blast at the reception. The dancing lessons that Marie and I had taken to prep us for her debutante ball this past spring had really paid off. We actually had a dance contest with Grand and Grandmaman, where the band played different types of ballroom dance numbers. I tried to be objective about it, but when it came to the cha-cha and the swing, I think Marie and I had them beat; but when it came to the tango, they blew us away.
The thing was winding down, and most of the guests were leaving, when my father appeared in front of me. He seemed slightly drunk, probably about as messed up as I was. "I'm sorry about the transponder," he said.
It bugged the shit out of me that he ignored all the things I'd said to him at dinner last night. I'd pretty much bared my soul at the table, telling him exactly how I felt, but he just blew that off and focused on the transponder issue. To be honest, I wasn't sure if I could ever repair my relationship with him so that it was as close as it used to be, and to be even more honest, I wasn't sure that I wanted to. "Don't worry about it," I said, trying to just end this whole conversation.
"Why didn't you tell me you didn't do it?" he asked.
I felt my anger surge, and fought through my alcohol-induced haze to maintain my control. "You accused me of sabotaging it before you knew anything about it. You tried and convicted me before you even talked to me. You wouldn't have listened to me, so it was just a waste of time to deny it."
"I would have listened to you," he asserted.
"Dad, you haven't listened to me for months," I said, and walked off.
Copyright © 2018 Mark Arbour; All Rights Reserved.
50

1
Story Discussion Topic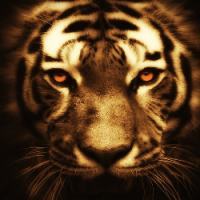 Open Club · 132 members · Last active
A fan club for Mark Arbour to chat about his stories
---
Chapter Comments