Black Widow - 7. Chapter 7
July 21, 2003
New York, NY
JJ
I got out of the car, barely able to hide how pissed off I was, but I managed to do it. My family was always giving me shit for making scenes, but I was pretty good with strangers, and to me, this John Carullo dude was a stranger. I'd explain life to Will later, but I'd do my best to be polite to this muscle-head in the mean time.
We walked up to the restaurant and I wanted to moan, but I didn't. It was your typical, kitschy Italian place, with red and white-checkered plastic tablecloths. Our waiter was probably going to be some guy with a mustache that was curled at both ends, and who added an 'a' to the end of every other word to try and sound Italian. The food was probably good, as long as you liked meat sauce and fried food. I'd probably starve.
We walked in and a very demonstrative Italian lady greeted Carullo. "Johnny! You finally came to see us!"
"I did," he said, and gave her a warm hug and a kiss on the cheek. "These are my friends. You know Will."
"Nice to see you during better times," she said to Will sympathetically. "Joey's funeral was rough." That's where Will must have met her.
"Nice to see you again," Will said. I was so tempted to ask him to introduce me, since he'd clearly forgotten her name, but I was being nice tonight. More or less.
"I'm Jeremy Schluter, Will's brother," I said, introducing myself.
"Dottie Cancilla," she said, shaking my hand.
"Jeremy's a figure skater," Carullo said. "US National Men's champion this year."
She gave me an appraising look. "Is that like the Olympics?"
"It basically means that my brother is the best male skater in this country," Will said with pride. That was really nice of him; almost nice enough to get him off the hook for letting Carullo live in the condo.
"Oh my god, who was that cute boy who won the bronze last time?"
"Timothy Goebel," I said. "He's good. I barely beat him at Nationals this year."
"If you beat him, that means you could have won a medal at the Olympics," she said, with amazingly poor logic.
"There's a lot of luck involved," I said with a smile.
"Let's get you a good table," she said, and led us to one in the middle of the restaurant, where everyone could see us. Of course, she went around and told all the people there who I was, so I spent most of dinner with people staring at me. That wasn't really a big deal. I was pretty used to that.
"Thanks, JJ," Carullo said. "It's not every day a celebrity comes in here." I should enjoy being a 'celebrity' while it lasted, I thought glumly.
"I'm sorry to interrupt," Dottie said as soon as he mentioned that. "Can I take a picture with you?"
"Sure," I said. And I ended up taking a picture with her, and with about five other old Italian ladies. By the time our server came up, I was hungry, and in a pretty bad mood.
"What'll you have?" she asked abruptly, even as she smacked her gum.
"Something that isn't fried, and doesn't have meat sauce in it," I said in an equally abrupt way.
"I'll bring you the fancy fish thing we put together for all the Upper East Side stiffs," she said, then looked at Will and John. John ordered Cannelloni, and Will got the same thing. She flounced off to put our orders in, and to bring us salads.
"Dude, don't be a dick to her," Will said.
"She was rude to me, I'm going to be rude right back," I said. Carullo started laughing. "What?" I asked him, in probably my bitchiest voice, and it pissed me off that made him laugh even harder.
"You're right," he said to Will. "He is a New Yorker."
"I told John about how bitchy you've been, and he said you fit right in here," Will said, giving me a smarmy look. I decided to really fuck with him; not gonna lie, sometimes it was so fun to get him going.
"I think you're right," I agreed. "That's why I'm moving here." Seeing him totally freak out was enough to change my mood completely.
"What are you talking about!?" Will demanded.
"I," I said, pointing at myself, "am moving," I said, and made little finger gestures like people were walking, "here," and I pointed to the floor. "It's really not that hard."
"Whatever," he said. "I figured that if you didn't want to stay in Boston, you'd move back to Paly."
"First of all, why the fuck would I want to go back to Boston? There's nothing for me there now. The only thing left there will be the skating coach who dumped me, just like Alex, and three screaming brats."
"JJ, the kids are cool. You just have to be nice to them," Will said, since he liked the brats.
"Dude, whatever. You didn't live with them. They fucking run all over the house like demons, when they're not crying."
"They don't do that around me," he said. "Maybe it's you."
"Maybe you're right," I said, as if I was applauding him for being fucking brilliant. "Maybe it is me. That's a damn good reason to stay away from those little monsters."
"What about skating?" he asked.
"Skating is over," I said.
"Over?" He was totally freaking out.
"At least for a year," I said.
"That's different than 'over'," he said, being bitchy because I'd fired him up. "What happened?"
"My manager has been talking to the USFSA, and after their initial bullshit, they've been talking to my attorney," I said. God, I hated those people, a bunch of hypocritical douchebags.
"What did they want you to do?"
"They wanted me to make a public announcement denying that I had a sexual relationship with Alex, and then they wanted me to state that that my injury was worse than I thought, and that I had to resign from skating," I said, but I was so pissed off, I almost spat the words.
"You're not going to do that, are you?" Carullo asked. I'd forgotten that he was even here, that's how absorbed with anger I'd been, but there was no use hiding things from him at this point. Shit, he was going to be my roommate.
"No, I'm not going to do that," I said. "I told them I wouldn't do it, they threatened me, and I demanded a public hearing to find out what they claimed I did wrong. It's not my fault a British tabloid publishes a bunch of bullshit."
"They didn't go for that?"
"Their big deal is my public denial that I was with Alex," I told them. "I refused."
"Why? That seems like an easy enough thing to do," Will said.
"Because it's none of their fucking business, and it's no one else's fucking business either," I said.
"It's your fucking business, literally," Carullo joked, getting a smile from me.
"Well, you are a public figure…" Will started. He wasn't arguing with me, he was just trying to think this shit through
"There is no fucking way I am going to let some Indiana housewife have any input on whose dick I allow in my ass," I said viciously, but of course, the two of them just thought it was funny.
"So you're not skating?" Will finally asked, when he was done laughing his ass off.
"I told them that I would not be issuing a statement about Alex, but that I would issue a statement saying I'd need to be out for the year while I recover," I told them. "That hits tomorrow."
"I'm sorry," Carullo said.
I shrugged. "I was pushing myself too hard anyway, and that's probably actually about how long it will take me to heal up and get back in shape."
"If you want to," Will said.
"If I want to," I echoed, and that was a big deal for me. I'd gotten into skating because I liked it, I liked being good at something, and I liked to win. I thrived on actually excelling at something on an international basis, where before skating, I'd just been a dorky kid. At the same time, I'd been dealt a lucky hand in life. I was so fucking rich it was scary, and I really didn't need to worry about a career. Shit, I could spend my entire life shopping and not run out of money. There was no fucking way I was going to be a media whore like some of these skaters, and there was no way I was going to suck up to the fans, not even my fans. Just because they cheered for me did not give them the right to butt into my personal life.
"Then if you're not skating, and you're not going to Boston, why don't you come back to Paly?"
Only I'd gotten myself all pissed off at the whole world of skating, so I snapped out a pretty nasty response. "And what am I going to do, go to Menlo, and join the John, Will, and Marie team?"
"Fuck you, JJ," he said, since I'd really pissed him off with that statement. "We would have been nice to you, and watched out for you, and been your friend. So don't act like we wouldn't have treated you like gold, like we always fucking do when you're around our friends."
"Fine," I said, since I had been a little harsh, then I put aside my attitude. "I like it here. I fit in here. I can figure out a way to finish school here, and I can go to all the fashion shows and shit like that. This is my city."
"It is a pretty cool place," Will agreed. "It's just that I'll miss you."
"Well then when you miss me, just charter a plane to come out here and see me," I said. "That way you can burn through some of Dad's money." That made him laugh, like I knew it would.
"Look JJ, since you're moving here, I don't have to move into the condo," Carullo said. "The last thing you need is a roommate."
I was so tempted to tell him to live somewhere else, and it was probably the smart thing to do, but he really was a nice guy, and he was important not only to Will, but also to Matt and Wade. "No, I want you to live there. If you don't live there, and I'm in a bad mood, who will I take it out on?"
He laughed at that, then smiled at me, raising an eyebrow. "I'll be your whipping boy, JJ." His voice was so husky, it sent tingles up my spine. Will saw me blushing and snickered. He was saved from my wrath when the food came.
"Here's the fancy fish plate," she said, and set it down in front of me. It actually looked good, and smelled even better.
"We'll see if it's any good," I said, pretending to be skeptical.
"You'll like it," she said, with a smarmy sideways look, then left us alone. Their cannelloni looked good, and based on how fast they ate it, it must have been. My food was excellent.
"How is it JJ?" Carullo asked nervously.
I gave him a dirty look, even as I poked at it with my fork. "Good."
"Really?" he asked, surprised.
"Really," I confirmed. "Really really good. I would come back here just to get this again." Carullo probably thought I was bullshitting, but I wasn't. Will knew me well enough to get that.
"That's pretty impressive," Will said.
"So I don't get how you're going to piss Dad off by spending money this summer," I said, changing the subject. I really wasn't in the mood to do a dissertation on my fucking fish plate. "I mean, he'll get pissed, but so what."
"Don't you know how our bills get paid?" he asked me.
"Why would I worry about that?" I asked him innocently, like I was a dilettante who didn't have to worry about something unimportant like money. Even though I was.
"You shouldn't," he said. "You should ration those brain cells."
"So how does it work?" Carullo asked. "I'm sorry. That's none of my business."
"Enlighten us," I said to Will, acting like I was completely disinterested.
"Perry Grodin goes through the bills and pays them, then gives Dad an itemized list with all of our expenditures on it," he said.
"Who is Perry Grodin?" I had no idea who he was talking about.
"He's this total suckup buttslave office boy that does whatever Dad tells him to do," he said. Clearly he didn't like Perry. "Most people think he's an accountant."
"Whatever," I said. He ignored my bored tone.
"Perry monitors Dad's cash accounts, and those in the trusts, and tells him when he needs to move money around," Will said.
"Don't you have your own money?" Carullo asked.
"Yeah, but the stuff we have is mostly in trust," Will explained. "Dad usually just pays the bills from his account, but sometimes he'll tap into a trust if he gets short of cash."
"So you're going to spend enough that he's short on cash," I said.
"I don't know if I'll spend that much, but enough to annoy him," he said. "He'll get his monthly reports from Perry, along with statements showing he's low on cash, and that will totally freak him out. He'll have to dick around in China, trying to work out where to pull money from, and that will really piss him off. And that's what I have to do. I have to really get him pissed. If he gets mad enough to go into fight mode, he'll be able to break out of this fog he's in."
"That doesn't make sense to me," Carullo said.
"It doesn't make sense to me either," I said. "But Will has as good a read on my father as anyone, so if he thinks this will work, it probably will."
"Thanks, JJ," Will said, and gave me a genuine smile.
"You're welcome," I said, then continued talking to Carullo. "Most people think my father is a pretty smart guy, and they don't tangle with him. Will has the ability to make him look like a fucking idiot, and he usually manages to do it in front of the whole family."
Will laughed. "It's a talent."
"It's because you're so much alike," I said, just to pop his happy bubble.
"We are a lot alike," he said, agreeing with me. I tried to hide that my strategy to annoy him didn't work, but he saw through me. "That is why I'm good at figuring him out."
"Well I hope this big plan will help him pull his head out of his ass," I said. "I'll help you out by spending money too."
"Kick ass!" he said, and we clinked our glasses to toast that sentiment.
"Man, if I made my father look like shit, my whole family would kill me," Carullo said.
That should have bothered both Will and me, but it didn't. "He needs a counterweight," Will said. "Robbie used to do that for him. I'm filling in until he finds someone else to do it."
"And if you didn't do it, Stef, Grand, or I would probably have to, and no one wants that job," I said. I was being honest, but he took it as a joke. Dealing with my father was a massive pain in the ass. Personally, I was relieved that he was in China when all this crap happened with Alex. It took us a while to finish up our dinner, then we went back to the condo.
"Go get comfortable in your room," Will said to Carullo.
"You gonna tuck me in?"
"If you're a good boy," Will said, flirting shamelessly. I gave him a look that told him how much he was bothering me, both because he was acting slutty and it was just gross; and because he was sticking around, which meant he wanted to have a conversation with me. I decided that I must be losing my touch, because my dirty look had no effect on him at all. First Mary Ellen wipes my reputation in shit, then Will isn't afraid of my moods. This was going to require some work on my part to fix. "So you're staying here?"
"Did you not hear a word I said at dinner?" I demanded. He just stared at me. "Yes, I'm staying here."
"I want to go back to Paly tomorrow," he said.
"That's fine," I said, then got curious. "Why?"
"More shopping," he said mysteriously.
"I'll do that here," I said. "Maybe I'll take He-Man with me, and buy him some new stuff."
"Be nice to him," Will said firmly. "He is not your bitch."
"Everyone is my bitch," I said.
"You know, he could show you some things," Will said, referring to sex.
"Like that's happening," I said dismissively. "He's not my type."
"That's right," Will said sarcastically. "He doesn't have a title, and he didn't grow up in the right neighborhood, and he doesn't wear the right clothes."
"I am not a snob," I said to him, and I was furious, mostly because I probably was.
"Really?" He turned and walked away from me, leaving me standing there, feeling like an idiot. This is probably how my father felt after he dealt with Will, and that made me laugh out loud.
I went into my room and organized my clothes for tomorrow, then went into the kitchen to have a snack before bed. I picked an apple, took a bite, then heard loud moaning wafting down the hall. I should have just ignored it, but my feet walked toward the noise. The door to Carullo's room was cracked open, probably because Will just pushed it shut and didn't make sure it was closed all the way. They were on Carullo's bed, with Will on all fours while Carullo fucked him. Holy shit, he was pounding Will. I was worried that it would hurt, but Will seemed to be enjoying it. Of course. Then Carullo pushed him down so he was flat on his stomach while Carullo draped his body over Will and kept on fucking him. I could see his ass squeeze as he thrust into Will, and see his massive thighs straining as they smashed Will against the bed. Then he pulled out and off of Will, flipped Will onto his back, and plowed right back into him. He bent Will double while he fucked him, and while I couldn't hear the words, I could hear his voice as he talked to Will. Then he came, groaning so loud the glass on his dresser vibrated. This was fucking violent. I almost expected him to slap Will when he was done, but after he panted for a bit and recovered, he started fucking Will again, only much more slowly. And then with the same rhythm, he reached up and jacked Will off to what looked like an incredible orgasm. Damn. I suddenly became aware that I was watching them, and that I was hard as a rock. I went back to my room and beat off, thinking about what it would be like to have Carullo fuck me like that.
July 23, 2003
Escorial, CA
Will
"It is good to see you back," Carmen said as I staggered into the kitchen. It was 9:30, too damn early for me to be up in the summer.
"Thanks," I said. I flipped on the television and watched the news, just to make sure things were calm where my relatives were. Two of Saddam Hussein's sons, Uday and Qusay, were killed in Iraq, and some bridge in Pennsylvania got sucked up by a tornado. I didn't have anyone I knew in Iraq or in Pennsylvania, so there was nothing there to unduly worry about.
I got dressed and had one of the guys drive me down to the Ferrari dealer. I met with the sales guy, who was grinning like an idiot. "You are so gonna love this car," he said.
"Duh," I said, making him laugh. We went out to the front where it was waiting for me, and it truly was a work of art. It was a Ferrari Enzo, one of less than 400 that would be made, and one that I'd had to custom-order a while back. It was a darker shade of red, almost maroon, while inside the seats were black with red inserts that matched the exterior color. The leather on the seats was softer than suede. I touched the door handle and the gull-wing door swung up. Damn, that was cool.

"You could probably sell this right now and make $50 grand," the sales dude said. Only I wasn't trying to save money, and I wasn't sure that was such a huge premium, considering this car cost over $700,000. I had to spend about an hour doing paperwork and shit, then I finally got to drive it. It was a moving work of art. I took it onto I-280 and just let it go, and it was amazing. It held the road like Stef's Porsche when it was going 70 mph, only I was going 100. I dialed the speed back and got off at Page Mill Road. I'd just made my left when I heard a siren, and saw lights flash. Fuck, I muttered to myself, even as I pulled over. The last thing I needed was to get into legal trouble. The only good news was that I didn't have any weed or other illegal substances with me, but I had been going fast enough to get in some serious shit.
I saw the cop get out of his car and start walking up to the Enzo. He looked like he was in his late twenties, and based on his coloring, he was probably Latino. He was cute. I distracted myself by trying to figure out how to open the door. He knocked on the window.
"Roll down the window," he ordered.
"I don't know how," I said honestly, even as I looked at the console pretty frantically. I finally found a button on the door, and that caused the gull wing door to ascend in its cool way. "I'm sorry. I just picked this up."
He laughed at my idiocy. "You know why I pulled you over?"
"Because you wanted to check out this amazing car, and because I was speeding," I said, flirting slightly.
"Smart guy," he said. I got out and let him sit in it, and he helped me figure out how some of the shit worked. I thought he may let me off with just a warning, but he wrote me a ticket for going 9 MPH over the limit.
"Thanks," I said, as I took the ticket.
"Most people don't thank me for giving them tickets," he said.
"Most people weren't going as fast as I was," I said. I got back in the car and drove it back to Escorial. All the guys who worked there went apeshit over it, so I gave them the keys and went inside to get lunch. After lunch, I changed clothes, putting on business garb, and went down to Carruthers & Schluter, the venture capital firm my family was involved in.
"Hello Will!" the receptionist said in her normal, friendly way.
"Hey there," I said.
"None of your relatives are here," she said.
"Then it's a good thing I'm not here to see them," I said playfully. "I'm here to see Gabe Stefanki."
"Here's a badge," she said. Security was tight here, so even someone like me, who was a well-known visitor, had to have a name badge on. "You know where he is?"
"I do," I said. I went back into the nether-regions of the company and found Gabe in one of the cubicles. He was one of the young, talented guys who had joined the company recently. Dark hair, a round face, and a hulking body covered by a nice suit, plus he had a really engaging smile.
"Hey Will," he said, and shook my hand. "Stef told me to run up the analysis on your bar in Chicago just like we would any other company we're working with."
"That's part of the story," I said, throwing as much charm at him as I could. "The most important thing is for you to explain what it means."
"That's what I'm here for," he said. He led me to a conference room and began poring over the numbers. I'd seen this stuff before, when I'd looked at reports they'd done for Stef or my father, but I'd never had anyone explain them to me like Gabe did.
"So the bar didn't make much money," I said, migrating to the bottom line.
"No, it didn't," he said. "Which is strange, since the revenues are so high."
"So where are we spending our money?"
"These numbers here are industry averages," he said, pointing at them. "The deal with it is this. Most of the expenses are in line except for employee expenses and food and beverage."
"You mean we're spending too much on people?" I asked. "Are we overpaying them?"
"Hard to say," he said. "As part of the audit, we got a list of employees and salaries. It's not so much that they make so much, it's that there are so many people on the payroll."
"The food and beverage costs were high too," I mused. "Maybe it's because we don't water down the drinks."
"Maybe," he said, and paused.
"What do you think this means?" I asked him pointedly.
He shrugged. "Looks like someone isn't running this bar as a bar, it's being run more like a personal party place."
"I don't get it," I said.
"Look, when you have people over to your house, do you worry about how much you spend on feeding them?"
"No," I said honestly, and then I got what he was saying. "So you're suggesting that maybe people are being hired more as a favor than because we need them, and you're suggesting that we're probably comping a lot of drinks."
"That's what I'm suggesting," he said.
"Looks like I have a trip to Chicago in my future," I said with dread.
"Let me know if there's anything else you need," he said.
"Thanks Gabe. Next time I try to read one of these things, it will make a lot more sense."
"If not, come ask me about it, and I'll go over it with you," he said pleasantly. On my way home, I called the airport, and arranged to charter a plane to Chicago. I'd spent enough on the 737 that I just picked a standard-issue G-V like my father's. It was nice enough, but it was a lot less roomy.
July 24, 2003
New York, NY
JJ
I'd just gotten off a call with my manager, and I was in a foul mood as a result. He told me that the USFSA was 'satisfied' with my press release, but they were annoyed that I hadn't let them approve it before it was issued. Fuck them. They'd hinted that I wouldn't be all that welcome to resume my career next year, but he told me not to worry about it. That was easy for him to say, but I knew what would happen. There would be a bunch of subtle pressure, or not-so-subtle pressure, on judges to give me crap scores. They would work to end my career even if my skating was stellar. The bad news for them is that since I'd won the championship this year, it was going to be a lot tougher to sideline me.
I'd really expected no less from those people, and quite frankly, I wasn't sure if I even wanted to skate anymore. It was such a beautiful sport, controlled and run by evil people, and populated by bitchy assholes like Johnny Weir. It had lost a lot of its appeal to me, especially when I factored in the public figure aspect of things. I mean, it was nice to be worshipped by fans, but it wasn't that nice. I'd already started making plans for this coming year, and the first order of business was to finish school. I'd start working on that tomorrow. Today, I decided to do a little shopping. I was sitting in the great room, and just as I stood up to go get ready, the door burst open, and then slammed shut.
I looked in the foyer and saw Carullo there, looking really distraught. "Fuck!" he said loudly.
I walked into the foyer, and that surprised him. "Do not slam the door," I said firmly. I hated abrupt noises like that.
"I'm sorry," he said, and he meant it. He was a pretty genuine guy.
"That's fine, just don't do it again," I said. I was about to leave him alone, but he looked pretty freaked out. "What's wrong."
"I got laid off," he said morosely. "Just when things are looking up, the world shits on me."
"Why'd they lay you off?"
"Said we had too many people, and I'm the most junior," he said.
"Bummer," I said, but it didn't sound very sympathetic, not even to me. "You'll have to find another job."
"Like it's that easy," he said, and snapped his fingers. "Like I just snap my fingers and someone hires me."
"Why not?" That didn't seem so unreasonable to me. I mean, how hard was it to find a job?
"Dude, it's a pain in the ass, and they only gave me two weeks severance, so I'm going to have to really hustle to get something before my money runs out. Shit, I probably should move back home. No way I can afford to be here."
"You're being dramatic," I said firmly, annoying him. "It costs you nothing to live here. That's easy to afford."
"Yeah, but…"
"Well, if you're going to get a new job, you're going to need some new clothes so you look, uh, better," I said. He dressed pretty tacky.
"You don't think I dress well?" he challenged.
"No, you don't," I said honestly. "I'm going shopping. You're coming with me."
"I can't let you do that…" he began.
"Let's go," I said, with my volume raised up pretty high.
"Fine," he said, and followed me into the elevator. I chuckled to myself. Everyone was my bitch.
Copyright © 2018 Mark Arbour; All Rights Reserved.
52

2
Story Discussion Topic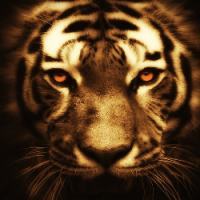 Open Club · 132 members · Last active
A fan club for Mark Arbour to chat about his stories
---
Chapter Comments