Black Widow - 34. Chapter 34
Sorry about the slowdown. May continue for a bit...not much in the pipeline, but the semester and year-end crap is over, so hopefully now that I have more time, I can crank out some chapters.
August 22, 2003
San Francisco, CA
Brad
Marc smiled at me weakly, and that spurred my social instincts into action. I walked up and gave him a man hug. "It's good to see you."
"It's good to see you too," he said, a little less sincerely.
"I hear you're my lunch date, which is a good thing, since I'm hungry," I said cheerfully.
"Then let's get lunch," he said. He turned to Sean and gave him a loving kiss. "I'll see you later."
"Yes you will," Sean said, gazing back at him, then turned to me. "I'll update you on our progress."
"Thanks," I said. He left, and Marc and I just stood there in the condo, not knowing what exactly to do. It was beyond strange to be here with him in this place that had been the center of our universe as a couple. "Where do you want to eat?"
"Doesn't matter," he said, which was predictable. He'd let me make those decisions when we were dating too.
"Let's go," I said, and we took the elevator down to the ground floor, and then walked out of the building, neither one of us saying anything. I led him to a local bistro that we'd gone to a lot when we lived here. We got a table in the back, out of the way, which was nice. Since we'd been here a lot, we could order right away without dissecting the menu first. That gave us the opportunity to just talk and eat.
"I'm sorry I was rude to you the last time I saw you," he said. I stared at him, stunned that he'd apologize.
"I know this whole thing was tough on you, and I feel bad about that," I said.
He nodded. "I've always had all or nothing relationships. That made it hard for me to just demote you down to friend status."
"You did so much for me, and helped me through a really tough time," I told him. "The last thing I wanted to do was to hurt you."
"Well you did," he snapped, then composed himself. "But I recovered."
"I'm glad," I said. He acted like that was some pabulum statement, so I grabbed his hand and made him look at me. "I'm serious. I want you to be happy."
He smiled. "Thanks." The waiter brought our drinks, and I used that opportunity to change the topic, since there wasn't really any need to go back and rehash our relationship.
"So you've been dating lawyers, I see," I said with a grin.
"Evidently," he said. "Jake and I went out a couple of times, but there wasn't really a connection."
"He's attractive," I said, to prod him.
"Yes he is," Marc agreed. "He's not my kind of guy."
"Why?"
"He's not the kind of guy who can settle down," he said. "Whether it's work, or when he's off, he's always on the move."
"That would tend to make life a little stressful," I said with a smile, remembering our quiet evenings at home.
"Too stressful," he said. "Sean's been great."
"He's a good guy," I agreed.
"It really bothered him that I was mad at you, because he has you up on a pedestal," he said, with a little bitterness. The waiter chose that moment to bring us our food.
"I don't deserve his worship," I said, referring to Sean.
"I agree with you," he said, making me laugh. "He helped me see that I was being a total bitch about this whole thing, and that the only person I'd end up hurting was myself."
"I'm glad he did," I said. "Sean is a good friend, and a trusted advisor."
"He was worried that you'd be worried about his relationship with me," he said.
I shook my head. "I can separate personal and business relationships." Sadly enough, that reminded me of Buzz, but I fought to keep my mind on the conversation in front of me. "But it makes it easier for all of us, and to be honest, it would be nice to spend time with you."
"Like this?" he asked, flirting a bit.
"Like this," I confirmed. "Tell me what's new in the art world."
That occupied the rest of our lunch, with him talking about the people I'd met while we were together, and about their latest issues. He wasn't as good at gossip as Stef, but he was pretty well informed. When we were done, I walked him back to the condo. We got into the elevator, and he hit the button for his floor, and then hit the button for my floor. When the elevator got to his floor, he started to get out, but stopped and gave me a nice kiss. It was friendly, and sweet, with just a hint of the passion that used to be there. "Take care of yourself."
"You too," I said. I watched him walk away, admiring his cute little ass until the elevator doors closed.
August 22, 2003
Tribeca, NY
JJ
The phone seemed to stick to my ear, probably because I'd been talking on it all fucking day. "No, I'm fine," I said to Grand, trying to sound as upbeat as I could.
"I am glad to hear you say that," his voice said over the phone. "We have all dealt with much too much trauma. I am glad you are handling it."
"Thanks for calling to check up on me," I said pleasantly, even though I was seething inside.
"Take care of yourself. I will hope to see you soon," he said.
"I'll see what I can work out," I lied. I ended the call and sighed. All day long they'd been bugging me. Damn near every single fucking family member had called me to check on me. Stef, my father, Aunt Claire, Uncle Jack, Matt, and now Grand, had all made a point to call and make sure I was dealing with this latest tragedy. It wasn't helping. All it was doing was annoying me.
I looked at my watch, and then paused for a minute to glance at the mirror to make sure I looked good. Just as I was about to leave, the door burst open, and Carullo came in. "Hey!" he said exuberantly, and gave me a hug.
"Hello," I said, in my frostiest tone. "You know, you can just walk into a room without making a big entrance."
He gave me a patronizing look that almost set me free, calling me on being a total bitch without even saying anything. "Come out with me tonight."
"I've got an event," I said, rolling my eyes at him. Like I'd be going to the bars with him anytime soon.
"You'd have more fun with me," he said, flirting. It was hard to ignore how handsome he was, and his blue-collar charm was pretty intense.
I gave him a wry smile. "Maybe, but I have to go." He grabbed me, gave me a kiss that was just a bit more than friendly, then sauntered off to his room, leaving me standing there, blushing and exasperated. I rolled my eyes and left the condo, taking the elevator down to the lobby, and walking directly out to my waiting limo. The driver already knew where we were going, so I just relaxed in this rolling cocoon and watched the minions on the street.
Bellona was throwing a soiree for Zac Posen, to congratulate him on his latest line of fashion, and to formally give it her seal of approval. The event was at an art gallery, strangely enough, but it gave the party a nice backdrop, and it gave people something to do if they got tired of conversation. I walked into the place and was greeted by everyone. In just a short period of time, I'd gotten to know all the players pretty well, and since I was Bellona's protégé, more or less, they were nice to me. Like a dutiful vassal, I spotted my patroness and headed directly for her. As I did, I scanned her outfit for her signature fleur de lys.
"Jeremy!" she said, as she gave me faux kisses on the cheek. She said that enthusiastically enough so everyone would know she wanted me to be there.
"You look fabulous," I said. "I love that fleur de lys pendant!"
"Thank you," she said. "Tiffany's made it for me. They do such amazing work."
"They do," I agreed. I stuck with her for a while, chiming in on her conversation when I felt it was appropriate. All of my time with Claire, Grand, and Grandmaman had taught me how to work events like this, and I gave myself props for being especially good at knowing when my presence was wanted, and when it wasn't needed. I think that's one of the reasons why Bellona and I got along so well. She had just started a conversation with a rather dry businessman, and I used that as a reason to excuse myself. A waiter gave me a flute with champagne in it, and with drink in hand, I wandered over to look at some of the art.
The piece I was staring at was ridiculously modern. I probably would have liked it, but the colors were not to my taste. My time with Alex had taught me a lot, and one of those things was how to look at and appreciate art. I thought about the other things he'd taught me and smiled. I'd had a lot of fun with him, and I still cared for him, but when he left, I hadn't been sad. Maybe a little lonely, but not sad.
I hadn't gotten sad until I heard that Buzz had been killed. That had made me sad. That had really made me sad. I'd been hoping that while he was here in New York, I could spend some time with him, and show him that I could do a better job, be a better lover. I'd been trying to think of ways to do that, trying to guess what would really get him excited, only to hear that he was dead. I fought back those horrible feelings, even as I wondered if the blowjob I gave him was the last sexual experience he'd had before he died. It probably was. He hadn't really been anywhere besides Escorial, and the only other people there were my family members. I'd only had one chance to do a good job, and I'd fucked it up, and now I'd never be able to make it right. And that crappy BJ was probably the last sexual encounter he'd had, the last thing he'd be able to remember even as he crashed to his death.
I was pulled out of my total self-torture mode when a voice penetrated my brain. "Hello Jeremy." I turned to see Patrick Christian standing next to me, pretending to look at this painting that was so weird. I initially frowned until I noticed that Ella wasn't with him. After that I mellowed. This guy was just too gorgeous; it would be hard to be mean to him without a really good reason.
"Hello Patrick," I responded. "What do you think of this?"
"A little too weird for me," he said.
"I don't mind the weird, but I don't like the colors," I noted.
"Yeah, you're getting a reputation as quite the expert on what shades are in and what shades aren't," he said, smiling at me. He was flirting with me, and he was cute, so I smiled back.
"It's nice to be good at something."
"Yes it is," he said. "So I'm wondering if I could tap your brain."
I looked at him curiously. "What for?"
"I'm finishing up my line for my show. That's in a few weeks. You're coming aren't you?" He was so earnest with that question; it definitely prompted a smile from me.
"I am," I confirmed, getting a broad grin from him.
"Awesome," he said, sounding for a moment like some dumb 18-year-old frat bro that he probably was a decade ago instead of the designer pushing 30 that he was now. He got back into character. "I'm wondering if you'd be willing to give me your thoughts before then."
That was interesting, and a little strange. I mean, it made sense, as long as it didn't piss Bellona off. "What did you have in mind?"
"I was thinking maybe we could do dinner, and I could bring my portfolio along and show you what I was working on," he said.
"Who all will be at this dinner?" I asked, and not all that nicely, to let him know I didn't want to be around Ella.
"Just the two of us," he said, majorly flirting with me.
"I can do that," I agreed. I pulled out my calendar and we decided on next Tuesday.
"I'll pick you up," he promised.
"I'll see you then," I said, and watched as he sauntered off. He was definitely one attractive man.
"I see Patrick was sucking up to you," Bellona said, appearing without me even knowing it. Jarvis was with her. He was a nice guy, and an amazing source of industry gossip.
"I'm having dinner with him next week. He wants to show me what he's working on," I said. Her eyes narrowed in the slightest of ways, and that sent alarm bells through my brain. "That's alright with you, isn't it?" I had been almost acting as if I was my own person, and not her serf, and in her mind, that would never do. But with that one question, I'd quickly shown her that I knew my place.
She smiled. "I think that's a wonderful idea. Maybe you can help make sure this show isn't a total waste of my time."
"I'll do my best," I said. She nodded, and then strolled off, leaving me and Jarvis in front of the same painting.
"Patrick Christian, eh?"
I shrugged. "He wants to make sure I don't skewer his work just because he's dating a skank." That made Jarvis laugh.
"Or maybe he's after someone new," he said mysteriously, raising an eyebrow.
"What do you mean?" I asked curiously.
"Rumor has it that Patrick plays for both teams," he said. Then he walked off, leaving me wondering just what kind of dinner I was having with him. Then I thought about the implications. It would be so awesome if I could steal him away from Ella. Such payback to that bitch who had hurt Darius so badly. I went home that night in a much better mood.
August 22, 2003
San Francisco, CA
Brad
I gazed out the window, my mind whirling with all the things I was dealing with, even as my eyes took in the beautiful vista in front of me. I focused on Alcatraz, and wondered if Alexandra would come through with her end of our bargain, and if she'd save me from spending time at a place like that. The doorbell chimed, pulling me out of my introspection. I strolled over and opened it up to find Jake Pike there, right on time.
"Welcome," I said, inviting him in. He was even more handsome than I remembered, but looked somewhat familiar. As I shook his hand and looked at him more closely, it dawned on me that he could almost be Paul Walker, albeit a bit older. He wore a nice suit, but it seemed a little big for him, almost as if he were trying to disguise the muscular body beneath it.

Paul Walker (RIP)
"Good to see you again," he said in a friendly way. "I hear we have some things to work on." He was being very confident, and very focused on the business at hand. I liked both of those things.
"We do, assuming we decide to work together," I said, just to slow him down a bit.
He shrugged. "You need my help. The only variable is whether I want to work with you. I made that call a while back."
"Oh yeah?" I challenged, enjoying his cockiness. "You mean you had to meet me and see how amazingly handsome I am?"
He laughed and shook his head. "No, I made that call when I met your son."
That got a frown. "You mean when he explained what an asshole I was?"
He nodded. "I get you." It was obvious he was using 'get' in a way to say that he understood me.
"You get me?"
"Yeah," he said casually. "The emotional roller coaster, the highs and the lows, the way you hid with Marc. I get that."
It was intensely annoying that he used the term 'emotional roller coaster' but I managed to put that aside. "And why do you get that?"
"Because I've been there," he said, as he boldly stared into my eyes. And then he let his guard down enough that I could almost see and feel the pain that was still there, that would always be there: the pain of losing someone you love.
I nodded, and led him into the main room. I got us both a drink, sodas, and then sat on the sectional sofa with him. "How are you now?"
He shrugged. "Doing OK."
"Thanks mostly to my son, I've managed to pull my head out of my ass," I said, getting a small smile from him. "Only now I've walked into one huge mystery. And this mystery seems pretty lethal."
"The NTSB thinks your plane was destroyed by a bomb," he said. I just stared at him, amazed. When I'd talked to Jorgens this morning, he hadn't said anything about that.
"How do you know that?"
He shrugged. "I've got a contact. Nothing official, but the damage looks like it was caused by a bomb that was inside the plane."
"I wonder who planted it," I mused.
"Al Qaeda says they did it," he said. "Doesn't look like their kind of work though. Who else hates you?"
"You want a list?" I joked.
"Actually, I do," he said seriously.
"The prime candidate is Elizabeth Danfield," I said. "It's a long story."
"Good thing I bill by the hour," he joked, then got serious. "Look, I'm guessing there are a whole bunch of things going on here, at least from what Sean hinted at."
"That's probably true."
"If we're going to work together, we're going to have to be open, and we're going to have to trust each other. No secrets. You remember the movie, The Godfather?"
"Yes," I said simply.
"You're hiring me to be your consigliere," he stated firmly. "I'll be your warrior. I'll do your fighting. And you don't get to question my methods."
I sat back and thought about that. "I can't give you that much freedom," I said honestly. He looked annoyed. "Didn't Will tell you what a control freak I am?"
He laughed at that. "Yeah, he mentioned that."
"So I can trust you, but that's a two way street. That means that I get to ask how things are handled, or I don't have to ask if I don't want to. And that means that I get to draw the line at certain methods." I'd said that to him in a very firm way, throwing out power like I knew how. I was pleased to see that it had an effect.
"I can agree to that," he said. We sat there for a couple of seconds, and then he continued. "I've got my practice set up so that my associates handle most of the routine stuff, which gives me flexibility when something like this comes up. I'm on this, your deal, full time until we're done. I get $75,000 a month plus expenses." He looked at me as if he thought I'd argue with him. Instead I pulled out my checkbook.
"How much of a retainer do you want?" It was funny to see my direct approach make him blink.
"Two months," he said. I wrote him a check for $150,000 and signed off on his engagement agreement, which was pretty standard fare. After we were done with that, he stood up and I followed his lead, then he shook my hand.
"Let's get to work," I said. We moved over to the dining room table, and he pulled out a legal pad, but he paused before we started.
"Are you always this trusting?"
I smiled. "No, but you have some pretty good references." He looked at me. "Sean and Will both vouched for you."
"Your son is an interesting guy. He hit on me."
"He hits on everyone," I said. "Don't let it go to your head."
"Which one?" he flirted. I shook my head, and then it was time to get down to business.
I lost track of time as I poured my story out to him. I took him back to 1999 and my horrible breakup with Robbie, and gave him all the lurid details of my battle with Omega. He stopped me to clarify things as we went, but it still felt like a very surreal conversation. I'd almost call it a brain dump, where I was downloading my mind into his. I told him about the deaths of Carson and Brian without admitting I was responsible, and explained how that had taken Alexandra Carmichael down. The rest of it was merely my recap of our acquisition of most of Omega. That lead to a rehash of my relationship with Elizabeth Danfield, how I'd saved her from blackmail, and how she'd helped me by taking Jordan Pfinster out of the mix. He stopped me constantly to ask questions as he scrawled down notes. I looked at them and saw they were in some kind of shorthand that I sure as fuck didn't understand. My stomach growled, reminding me that it was getting late. "I need to get back to Palo Alto," I said, as I glanced at my watch. It was already 5:30 pm.
"Not the best time to leave the City," he said ruefully, referring to the traffic nightmare I'd be heading into.
"I know, but Matt and Wade are flying in, and I'll need to brief them on all of this stuff," I explained.
He glanced at his notes. "Wade is Elizabeth's son. You can trust him?"
"I can trust him," I said firmly, with absolutely no question in my tone. I realized that he didn't know most of the players in this situation, and he should meet them, at least the ones who were on my side. "Come with me."
"To Palo Alto?"
"Yeah, you can stay over, we can cover everything, and you can meet everyone," I explained. "There's plenty of room for you to spend the night. We'll get you back up here tomorrow."
He smiled and raised his eyebrows in a flirtatious way. "I think this is your plan to try to get me into your bed."
"And I think you're delusional," I joked. "Come on."
"Fine," he said, and gathered up his notes, making sure he put them away carefully in his satchel bag. I locked up the condo and took the elevator down to the garage, and in no time at all, I was zipping out of the garage with Jake in the passenger seat. "Don't kill us," he cautioned.
I gave him a dirty look. "I learned to drive on these roads. I know what I'm doing."
"Yeah, you drive like all the other crazed assholes out here," he said in a jocular way, even as I weaved into traffic.
"So things didn't work out with you and Marc?" I asked, digging into his personal life.
"No," he said in an annoyed way, to let me know he didn't like me prying into his affairs.
"So this trust thing that you talk about, it basically means that I trust you, and you don't trust me?" I asked.
"Now I know where Will gets it," he said. He must have been referring to how Will forced him to discuss his relationship with Sean.
"I'm not sure whether he trained me, or I trained him," I said, and then I was quiet, waiting for him to make the call on how much he was going to tell me.
"Marc would be a good wife for a good husband," he said. "And I'm not a good husband." I got his gender-laced comment and read it for what it was, and he was right: Marc was self-designed for domestic bliss and tranquility.
"Why aren't you a good husband?"
He sighed. "Because I'm a wolf, and a total bottom, and I'm into things that are a lot more kinky than he's into."
I laughed. "A total bottom. Is every guy in the City a total bottom?"
"Well, Marc and Sean are both versatile, but they both aren't into topping as much as I'm into bottoming," he explained. He reminded me of Ben, the carpenter, who had dumped Sean after one date for just that reason. I found myself hoping that he was a better kisser.
"That's all very interesting, but I'm more curious about how you're kinkier than they are," I teased.
"Let's just say that I really let myself go during sex. I'm also pretty bad at making commitments and keeping them." He seemed alarmed, then explained why. "I handle my personal and professional lives completely differently." That reminded me of Buzz, but I tried not to let any of this bother me.
"I understand," I said soothingly. "Besides, a handsome guy like you, I can see why you'd keep your options open."
I expected him to flirt back, but he didn't. "My psychologist thinks that because I spent so much time in the closet, where all I could have were these quick encounters, that it's stunted me emotionally and made me unable to commit." I glanced at him and raised an eyebrow. "It sounds like a bunch of psychobabble shit to me, even if he is probably right."
"I can see how that would happen," I said. "What about the guy you loved? The one you lost?"
I was surprised by his reaction, which was really intense. It was as if I slapped him. "He was killed during the war in Panama."
"That was in the '90s, right?"
He nodded. "It was in 1990. I was 25 when it happened." He wiped away a tear, and that made me feel bad for probing into these touchy subjects.
"I'm sorry," I said, meaningless words, but at least they showed that I cared. "It sucks to lose the person you love."
"It sucks even more when you're the one who has to kill him," he said, then looked away from me.
"I don't think I have that much courage," I said honestly.
"If I'd had courage, I wouldn't have killed him. I would have figured out a way to save his life," he spat.
"Not every problem has a solution," I said, trying not to sound patronizing. "And not everyone can be saved."
"So tell me about Robbie," he said. I knew what he was doing, using my situation as an excuse to close the door on this unpleasant discussion, so I obliged him.
"We got together in high school, broke up in college, got back together and were happy for fourteen years. Raised a family together."
"Then what happened?"
I sighed. "He needed someone new, something new. He was like that, where he'd get this urge to sleep around."
"You weren't into that?"
I shook my head. "I was too insecure. He'd fuck someone and I'd take it personally, and think it was because I was a shitty lay, or couldn't make him happy."
"Do you still think that?"
I pondered that, and smiled slightly. "No, I think I get where he was coming from, but I just don't work like that. And I'm too insecure to be in a relationship where I'm not enough for someone."
"So if you fuck someone, that's it, it's like you're married?" he asked, not a little surprised.
"No, dumbass," I said, frustrated. "It means that if I really love someone, and he's the only one I love, I have to have that kind of commitment."
"So if I sleep with you, you're not going to stalk me?" he joked.
"I'm not going to sleep with you," I said firmly.
"Don't worry about me," he said, being cocky. "I won't be lonely."
"If you think that just getting laid eases the loneliness, then I am worried about you," I said. We drove on in silence for a few minutes, until we passed through the familiar gates of Escorial.
Copyright © 2018 Mark Arbour; All Rights Reserved.
54

1
Story Discussion Topic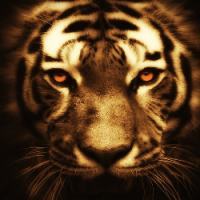 Open Club · 132 members · Last active
A fan club for Mark Arbour to chat about his stories
---
Chapter Comments