Filter Bug on Stories Causes Wide Screen on Mobile

Black Widow - 15. Chapter 15
August 3, 2003
Tribeca, NYC
Will
"Does it ever bother you, being up here?" I asked JJ. We were sitting on the patio, which was on the roof. It had wonderful views of the skyline of Lower Manhattan, but also of the void where the Twin Towers used to be.
"No," JJ said. He was in a bitchier mood than normal this morning. I was kind of glad he was staying here in New York so I didn't have to deal with his moody ass. "But then again, I'm not usually dressed like you are."
I was wearing boxers and a T-shirt, while he was dressed for the day in some fashionable, just-off-the-runway outfit. I scratched my balls to annoy him. "Are you going to make any changes up here?"
"I haven't really thought about it," he said. He got up to leave. "I'm going downstairs."
"Fine," I said, rolling my eyes at his back. With the condo pretty much full, this was one of the few places to find solitude, which was a strange way to put it, since there were people in buildings all around me, and the sounds of horns and cars was pretty loud. I'd hear a siren every once in a while, like it was extra seasoning on my noise.
Zach was downstairs in bed with Carullo, and the thought of last night really made me smile. Holy shit. Both of those guys were so muscular and energetic and, well, athletic. I kicked back in the chair, grinning off into space, and then I actually chuckled as I thought about how much fun I'd had. I had almost convinced myself to go back downstairs and wake their asses up when my phone rang.
I saw that it was Wade, so I answered it pleasantly. "Hey!"
"Hey there, little brother," he said. He always called me that, his way of showing me how special the connection between us was. "I hear you've been busy."
"You have no idea," I said. For some reason, we were both chatty this morning. He told me all about Africa, and I told him all about the shit that had been going on here. He told me about his conversations with Mary Ellen, and I told him about my talk with my father. I looked at the phone and we'd talked for about forty minutes, which was a really long time for me to talk to anyone without having phone sex, I thought, making myself almost chuckle out loud.
"I need a favor," he said, as our conversation wound down.
"What do you need?"
"I want you to let Trevor off the hook," he said.
"Why should I do that?" I asked suspiciously. I was conscious that Wade had mixed loyalties in this situation. Normally I could rely on him to have my back, but I wasn't sure if that was the case where Trevor was involved.
"It's a long story, and I'm not really comfortable talking about it on an international cell phone call," he said.
"So basically you want me to call off the dogs on Trevor based on your promise that you can convince me it was a good reason when we talk in person?"
"Yes," he said simply.
"Let him know that if you're not persuasive, his ass is toast," I said vehemently.
"I'll pass that on," he said. "And thanks."
"You're about the only one I'd do that for," I said.
"I'll see you soon," he said, but it would be a while before he made it back to the US. Shit, Matt, Tiffany, and the kids were still in Africa. We said goodbye and hung up, and I looked up at the skyscrapers. Every once in a while I'd do that, and it would freak me out, and since that started to happen this time, I got up and went downstairs. I wasn't in nearly as good a mood as I'd been before my call with Wade.
I went into the kitchen and grabbed a bowl and looked for cereal. "Dude, Müeslix is all we have?" I asked JJ.
"You can check that other cupboard," he said in his bitchy way. "That's Carullo's pantry. I think he has Alphabets or Count Chocula in there. That's more your speed."
I walked over and opened up the cupboard and pulled out a box. "Captain Crunch. Beats the fuck out of Müeslix."
"Whatever," he said, and stomped out of the room. Who put the bug in his ass? Was there some big conspiracy going on to ruin my mood?
Zach came out, buttoning up his pants as he did, looking like he was in a major hurry. "I have to go back."
"Why?"
"Coach just called me. Julius is in the hospital."
"What happened?"
"Like you don't know," he said, being almost as bitchy as JJ.
I did know, but I wasn't going to put up with any crap from him. I got up, grabbed my cereal, and walked out of the kitchen into the Great Room. "You are eating in here?" Stef asked me.
I sat on the couch next to Grand. "I've been driven out of every other room by all the bitchy people here."
"Let us hope your luck changes," Grand said, which was pretty funny.
"I am so impressed with JJ's sense of color," Stef said, as he looked at the blue-gray walls. "It even works better with Marc's picture in the daylight."
"It does," I agreed. "I'm worried about Marc."
"About Marc?" Grand asked. I nodded. "Why?"
"Because I don't know if he and Dad will end up together," I said. I'd looked at the timeline of when I'd talked to him, and when he caught a plane, and it was pretty short.
"Why would you think that?" Stef asked.
"I think Dad must have bailed pretty fast after our conversation," I said. "What did he sound like on the phone?"
"Very clipped words, and very focused," Stef said, and thought about it. "I would think you are right, and that he left quickly."
"If he did that, just blew Marc off, that doesn't bode well for them," I concluded. I was making a lot of assumptions; the biggest one was that my father had gotten his balls back, but it seemed that way.
"I would like to point out that there isn't anything you can really do about it," Grand said.
"Why not?" I challenged.
"In order to do something proactively, you would have to interfere in your father's relationship with Marc. Based on your reaction when people have tried to do that to you, it makes such a course of action seem a bit hypocritical," he said.
"I should practice what I preach," I said, summing up his pontifical statement. Stef chuckled.
"Yes," he said in an annoyed way, even though he wasn't really annoyed.
"That's good advice," I said.
Zach came out with his bag and backpack. "I have to run. I booked a flight back, but there's not much time to get to the airport," he said.
"Have a nice trip," I said casually. Stef and Grand looked at me, then at Zach. Zach stood there for a few seconds, and then walked out the door.
"You are usually more demonstrative when he leaves," Stef said.
"I'm usually unhappy to see him go," I said.
"Perhaps…" Stef began, but Grand cut him off.
"I think we just reached a conclusion on the merits of minding our own business."
"It was a good lesson," I said, then chuckled.
"Is it inappropriate for me to ask why Zach was upset?" Stef asked.
"His coach called him. Apparently Zach's roommate, Julius, ended up in the hospital," I said.
"What happened to him?" Grand asked.
"He evidently overdosed on heroin," I said calmly.
"Is he alright?" Stef asked.
"He's recovering," I said coldly.
"Was Zach aware that Julius was a heroin user?" Grand asked.
"I don't think Julius was aware that he was a heroin user," I responded. "But I'm willing to bet that when they search through his stuff, they'll also find methamphetamines, at least."
"This will make Zach's assertion, that the meth was placed in his drinks without his knowledge, much more credible," Grand noted.
"It will," I agreed.
"It seems that JJ is not the only clever one," Stef said, with a smile. I didn't say anything. It wasn't something to be proud of; it was just something I had to do.
"How will you handle Trevor?" Grand asked.
"Wade called me this morning and asked me to let him off the hook," I told him. "He said that he couldn't go into the details on the phone, but he'd tell me when he got home."
"And that was sufficient for you?" Stef asked.
"It was," I said.
"Then it seems as if we can all pull in our claws and move on," Grand said with evident relief.
"Seems like Alex's father and Elizabeth Danfield got off scot-free in this deal," I noted.
"Yes," Grand said, the irritation evident in his voice.
"The two masterminds have the peons take the hit for their crap, and then they walk on down the road smiling," I said bitterly.
"Let us hope that karma catches up with them," Grand said, much too obliquely.
"We can hope," I said, but it seemed pretty fucking unfair, based on all the crap we'd put up with. I'd probably be more outraged if I wasn't seriously annoyed with Zach. "I'm going to go get ready for the day."
"An excellent idea," Stef said, eying my slovenly attire. I took a shower, got dressed, and came out to find JJ, Aunt Claire, Stef and Grand in the great room.
"Good morning," Aunt Claire said.
"It's almost afternoon," JJ noted, trying to make it look like I hadn't done shit all morning. I ignored him.
"What's our plan for the day?" I asked.
"Some of us were thinking of doing a bit of shopping," Aunt Claire said.
"Some of us are not," Grand said, making me chuckle.
"I think I'll stick with the not shopping crowd," I joked.
"Would you all like to get lunch?" Stef asked.
"I'm fine," I said. I really didn't want to spend any more time with JJ when he was in one of these moods.
"We'll call you later," Claire said. And with that, they left. We sat in the great room, saying nothing for a couple of minutes, enjoying the silence.
"So do you want to do something today?" I asked Grand.
"I think we can at least do lunch," he said.
"At least," I teased. "I don't know what JJ's issue is, but man is he bitchy today."
"He does seem a bit testier than normal," Grand agreed, which made me feel vindicated. At least I wasn't being overly sensitive about it. "I have been thinking about this entire drama, and how you and JJ handled things."
"And?" I asked nervously, wondering if he was going to give me a bunch of shit for setting Julius up.
"It seems that Mary Ellen and her team thought that they would have to get rid of the rest of us, and that would make you and JJ vulnerable," he said with a rueful smile. "I think that was a miscalculation on their part."
"Maybe they'll learn from it, and I won't have to deal with this kind of crap again," I said. Somehow, I'd make sure that Lord Preston and Elizabeth Danfield got a proverbial kick in the balls. It may take me until I was 40, but I'd do it.
"My experience is that people like that rarely learn to change their ways, only their tactics," he noted.
I thought about that. "So you think that evil is inherent, something that's part of you?"
"I'm not sure if it's that simple, and if you can generalize like that, but I think that with Elizabeth Danfield, that is the case."
"It's kind of nice when all the bitchy people leave," I said. "Then you can think."
"It is much more peaceful," he agreed. I was enjoying one of my favorite types of 'Grand' time. We sat there, pondering what we'd talked about without saying anything. I was just about to comment on our conversation when the door all but flew open. My first guess was that it was Carullo. He'd gone to the gym, and was probably due to get back. JJ had bitched about how he bursts into a room, like a bull in a china shop. But it wasn't Carullo, it was my father. I'd been expecting him to show up eventually, but not this fast. Holy shit. He must have hauled ass to get to New York this quickly.
Grand and I both stood up, and Dad saw us, smiling, then frowning, them smiling again. He pushed his bags aside, set down his briefcase, and started walking into the Great Room. "Hey," I said cheerfully.
He walked up to me, and kept on coming, and even though it wasn't in slow motion, it kind of felt that way, as he totally invaded my personal space and pulled me into a massive hug. I was pretty freaked out, and didn't really respond until I looked over his shoulder and saw Grand looking at me. He raised an eyebrow to show me his surprise, and that sparked me to hug my father back. "I am so sorry," he said, almost sobbing. I could feel him almost sucking the life out of me with his hug. I just held him like that, letting him work his way back from his freaked out state, and then finally he broke off the hug.
He turned away from me and hugged Grand. Grand was once again facing me, so I made a weird face at him that almost made him laugh. It's not that I thought this was funny, or that I was happy that my father was so freaked out, but it was just so typical of him. He was so fucking extreme about everything.
"Where's JJ?" Dad asked.
"Shopping with Aunt Claire and Stef," I said.
"I should call him," he said.
"We'll catch up with them later," I said. JJ would not want to deal with my father when he was like this. "JJ was in a pissed off mood anyway."
"He has good reason to be mad," Dad said, with fire in his eyes. Terrific. He shows up to fight as soon as the war is over, which means that he's all fired up, and we have to calm his ass down.
"That's not why he's pissed off," I said.
"He's probably mad at me."
"You aren't the reason he's pissed off," I said.
"Then why is he mad?"
"It's just one of his moods," I tried to explain.
"I am really sorry that I bailed on you," he said sincerely. "I feel like I woke up from a dream."
"I'll forgive you on two conditions," I said. "First, I'm hungry, and I want to get something to eat. Let's go to that pub around the corner." It was just a cheesy sports bar, but the food was decent, and Dad liked it.
"Fine," he said. Grand and I made sure we had our phones and wallets, and we walked out of the condo, locking the door behind us.
"And the other thing is that you promise to see your shrink at least twice a month, until he says it's OK for you to drop it back to monthly," I said firmly.
"I can do that," he grumbled. "I already talked to him."
"When?" That was surprising.
"I called him from the plane," he said. "That was one expensive session: his hourly rate plus flight phone charges."
We laughed at that, then stopped talking when we got to the bar and grabbed a table. "We'll need menus," Grand said officiously.
"And three Jaeger bombs," I said. Dad and Grand gave me odd looks. "We'll need three beers too."
The waitress carded me, but my fake ID was flawless. "Shots at 12:30 in the afternoon?" Grand asked.
"Yep," I said. They brought the shots out, and I held mine up. "Here's to forgiving Dad for being a complete douchebag."
"Hear hear," Grand said cheerfully. We dropped the Jaeger shot into the Red Bull and slammed them, then ordered another round, along with some food. And so we sat around the table at the bar, getting hammered, while Dad poured out his soul.
"I had another vision after you and I talked," he told me.
"That was pretty raw," I said, referring to our conversation. "I'm sorry."
"No, it was important. You were just watching out for me." I smiled, so glad that he got it.
"What was your vision like?" Grand asked.
He frowned. "I was in my psychologist's office, but Robbie was the shrink." Holy shit. That must have freaked him out. I was worried he'd get all maudlin on us, especially since we were so close to where Robbie died, but he didn't. "Bitched me up and down for fucking things up so bad."
Grand started laughing, which got odd looks from us. "I'm sorry, but it's pretty appropriate that when you had a chance to touch Robbie through your psyche, you chose to do so with an argument."
"No shit," Dad said.
"So what happened to you?" I asked him.
"I found a place, a person, who made me feel safe and loved," he said sadly.
"Why is that a bad thing?" Grand asked.
"It is a bad thing when you lose yourself in the relationship," he said.
"But it is a good thing when the people you love figure that out, and reach out to help you," Grand said, looking at me. I was pretty relieved that I'd read him correctly, but I really didn't want to be the focus of this conversation.
The next round of shots came out so we paused to toss them back. I hoped we'd just move on to a different topic, but that wasn't my father's plan. He looked at me, and got all emotional. "You have always had my back. Even now, when I treat you like total shit, you fight for me. Why?"
"Because I love you," I said simply. He leaned over and gave me another meaningful hug, but I was getting pretty sick of all this emotional shit.
"I love you too," he said.
"So what about Marc?" I asked, to move us to a new topic.
"You think I should break up with him?" he asked.
"I like Marc," I said. He looked at me, surprised.
"It seems like you don't want me to be with him."
Grand intervened, to keep me from getting too annoyed with him. "I think the general consensus is that it is not that we do not want you to be with Marc, we would like you to still be yourself if you are going to be with Marc."
"We hope you get your balls back," I said, once again distilling one of Grand's long statements into a simple phrase.
"Yes," Grand said, acting annoyed, but then he laughed, but mostly because we were all getting pretty trashed.
Dad looked really flustered. "I don't know what to do about him."
"You don't want to be with him anymore?" I asked.
"No," he said emphatically, shaking his head.
"You're blaming him for what happened," I concluded. He looked at me, amazed that I wouldn't agree with him that this was all Marc's fault. "That's not fair."
"Why not? He's the one who all but captured and enslaved me!" Dad said.
"That does not sound like an accurate description of what happened," Grand said firmly. "That your relationship with him evolved into an unhealthy one is as much your fault as his."
Dad grimaced, because he knew Grand was right. "I guess I have to think all of this through."
"What did your psychologist say?" I asked.
"I almost don't want to tell you," he said. "He said it was part of my control issues."
Grand and I laughed, which annoyed Dad, but I solved that problem by ordering more shots, Kamikazes this time. "Why am I not surprised?"
"Ha ha ha," Dad said. "He said that I seemed to completely sacrifice control with Marc."
"So it's like an all or nothing thing with you?" I teased.
"If I'm not careful," he said. "I'm not sure how I feel about Marc, but I'm pretty sure he's not the right guy for me."
"What makes you say that?" Grand asked.
"When I was with Robbie, and we were having problems, I would whine to myself about how life would be so much easier with someone who was loyal and faithful and easier to deal with."
"Someone who would do what you wanted him to do," I said, to give him shit.
"Not exactly," he said seriously, refusing to be lighthearted about this. "Life with Robbie was one big long roller coaster ride. But I remember telling him how even though it was full of ups and downs; I loved it, because he challenged me. There was danger, mostly of me getting hurt, but there was also the challenge and excitement of it."
"You're saying Marc bored you?" I asked.
"I'm saying that he didn't challenge me," he corrected.
"I think it is important that you keep in mind that this thing you would consider a possible defect in Marc can also be a real positive," Grand said.
"I agree," Dad said. "But it isn't a positive for me."
"Do you love him?" I asked Dad.
"No," Dad said firmly, and without hesitation. And that was really the final word on the future of their relationship.
"Have you talked to him?" Grand asked.
"No," Dad said, and looked guilty. "I'll have to call him later."
"I would recommend that before you talk to him, you sober up," Grand said, making us laugh. That seemed to be the cue for us to order another round. "I would also suggest that you have in mind what kind of relationship you would like to have with him as you move forward."
"You mean so that Dad can set the stage when he talks to Marc," I augmented, just to make sure Dad was tracking with him. Grand nodded.
"I like him, and I owe it to him not to leave him high and dry like David did," Dad said, referring to Marc's former boyfriend.
"Do you want to be friends with him?" Grand asked.
"Yes," Dad said with no hesitation.
"Do you want to be friends with benefits?" I asked, raising my eyebrow suggestively.
"Yes," Dad said, just as readily, making all three of us laugh.
"Then there you go," I joked. We sat at the bar, drinking and eating mostly appetizers, while I filled Dad in on what had been happening while he'd checked out on us. When I told him all about the deal with Mary Ellen, he got really pissed off.
"They have to be made to pay for this," he said, with hate all but oozing out of his pores. I shared a look with Grand. Dad the warrior, late to the war.
"I think that you would be wise to review how your sons have already handled things," Grand said. "I am not convinced that you, or I, or any of us could have done a better or more effective job of dealing with the crisis."
I stared at him, stunned. "Thank you."
"It is deserved," Grand said.
Dad sat there and thought about things for a bit. "Grand is right. You guys did a good job."
"Thanks," I said again. "Be sure and tell JJ that. He almost flayed Grand alive when he didn't appreciate his plans."
"He most certainly did not," Grand objected. "And I was merely concerned that we avoid a full-blown family conflict. I was especially worried about Wade, and how he was in the middle of it."
"And I was just giving you a bad time," I teased, making Dad laugh.
"Dealing with you requires a certain amount of effort," Grand grumbled.
"But you're worth it," Dad said.
"So are you guys," I said, reminding them that they weren't low maintenance.
"So Zach just left you and went back to LA?" Dad said.
"He's acting all weird, so rather than argue with him, I just let him go," I said.
"You let him go?" Grand challenged.
"More or less," I said, giving him a dirty look. Dad chuckled.
"Zach has seemed quieter, more withdrawn," Grand said as he pondered things. "It's almost as if he's depressed."
I put aside my bitchiness and pondered his words. "Maybe he is."
"I would wonder what kind of side-effects his use, for a couple of weeks, of that nefarious drug has had on his mind," Grand said.
I stared at him, horrified. "I didn't really think about that. He was wiped out, really tired after he stopped taking it." Had I been bitchy and unreasonable with Zach when he was fighting his own internal, psychological battle to withdraw from his meth binge?
"Then my advice to you is the same as it was to your father," Grand said. "I think you should call him when you are sober."
"Well that's not happening anytime soon," I joked, and ordered another round of drinks. My phone rang and I looked at it, noting that it was JJ. "Hey," I said, as I answered.
"Where are you?" he asked in his bitchy tone.
"Having lunch," I said.
"You're drunk," he accused.
"Maybe," I said, giggling.
"Besides, it's 4:30. Lunch is over," he said.
"Did you want something?" I was in no mood to deal with his bitchiness.
"We got back and wondered where you two are," JJ said.
"Grand and I are with Dad at the pub around the corner from the condo," I said. Grand and Dad chuckled because I slurred my words pretty badly.
"Dad is with you?" he asked, surprised.
"He is," I confirmed.
"I'll see if anyone wants to volunteer to come drag your sorry asses home," he said, and hung up.
"JJ's not happy with us," I said to Grand and Dad. They both pretended to be afraid, which made all of us laugh.
"I was thinking that perhaps it is time for us to go back, but now I am not so sure," Grand said. The thought of dealing with JJ, Claire, and Stef when we were this fucked up had little attraction.
"Maybe we should order another round instead," I suggested, so we did.
"You know what this reminds me of?" Dad asked.
"What?" Grand responded.
"When you and I were in Paris, and we found out you were HIV negative," Dad said.
"We celebrated a bit much," Grand said, and they both laughed.
We sat there drinking and laughing, until someone appeared in front of our table. "JJ!" I said enthusiastically. I jumped up and gave him a big hug, picking him up off the floor and spinning him around. I did it more to annoy him, because he hated that he was short and this just emphasized that, and because he wasn't all that into hugs.
"Put me down," he growled. I did, even as I laughed.
Dad stood up and sucked the poor guy into a hug before he could even recover from my onslaught. "I am so sorry," he said, and was sobbing, partly because he was really sorry, and partly because he was really drunk. I couldn't help giggling at the frustrated look on JJ's face as Dad hugged him.
"It's fine," JJ said dismissively, but Dad didn't let go. Grand and I both giggled then, making JJ roll his eyes, but he got his mood under control. "Really Dad, it's fine." That was sincere enough for Dad to release him.
Only after we'd dealt with that drama did my bleary eyes look beyond JJ, to see Carullo and Zach standing there patiently. I stared at Zach in complete surprise. He was supposed to fly out hours ago, yet here he was. He smiled nervously at me, wondering how I'd react. I let the alcohol and emotions overwhelm me and I lunged at him, hugging him, then I pulled away from him and planted one passionate kiss on him. Only when I was in the middle of it did I realize what I'd done. "I'm sorry," I said, as I pushed him away, almost knocking myself down. Holy shit. There were already pictures of us out there, doing God knows what. Here I was, making out with him in a New York pub, where it was entirely possible that a devoted football fan could know who he was.
He pulled me back and kissed me again, initiating it himself. "No risk, no reward," he said.
"Why are you here?" I asked.
"You did a really nice thing for me, and I was a total dick," he said.
"You were," I said, but smiled.
"I was thinking you and I could get out of here," he said.
"Where are we going?" I asked in a slutty way.
"I got us a room," he said in his confident, masculine way.
"I am so out of here," I said, making everyone laugh. "We have to pay the bill. And we have to get them back to the condo," I said, gesturing at Grand and Dad.
"I am capable of taking care of myself," Grand said acidly. He tried to stand up, and abruptly fell back into his chair. When we were done laughing, Carullo intervened.
"You two take off," he said to Zach. "We'll get these two back to the condo."
"Cool," I said. We got our huge bill. "I need money," I said to Dad.
"Figures," he grumbled, and handed me a bunch of cash. And so the three of us left the bar, with Zach holding me up, JJ keeping Grand steady, and Carullo all but carrying Dad.
Copyright © 2018 Mark Arbour; All Rights Reserved.
57

4
Story Discussion Topic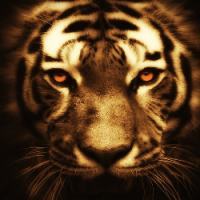 Open Club · 132 members · Last active
A fan club for Mark Arbour to chat about his stories
---
Chapter Comments