Filter Bug on Stories Causes Wide Screen on Mobile

Black Widow - 37. Chapter 37
In the throes of finals, so no time to respond to reviews before posting this chapter. Apologies!
August 24, 2003
Escorial, CA
Brad
We had convened in JP's study, an appropriate sanctuary since the rest of the house was teeming with teenagers. I let my eyes scan the room, looking at the serious expressions on the faces of Jake, JP, Stef, Matt, and Wade, knowing that my own countenance mirrored theirs. "I wanted to talk about our plans," Jake said, with an obligatory bit of discomfort since he was taking the floor and setting the direction of a meeting in JP's study. We all seemed fine with that.
"I was planning for us to head back to Boston tomorrow," Wade said, referring to himself and Matt. "I'm thinking that the best approach to finding out about Lord Preston may be to just ask Alex and the Duke to explain things." With that strategy, Wade was taking the honorable, gentlemanly route, and while I understood why he was doing that, I wasn't convinced that in this situation, the Duke and Alex would be entirely forthcoming.
"You may do better with that if you have some information beforehand," JP said, his skepticism mirroring my own. Wade looked at him, non-verbally asking him to explain. "They have revealed nothing meaningful about him before now, so it seems that they are either ignorant about his activities or they are unwilling to talk about them."
"I think it is highly unlikely that they're ignorant about what he's doing if it's a big enough deal for Alexandra to mention it to me," I said.
"That assumes that she was being truthful and not mischievous with her warning," Stef noted, reminding me that the accuser in this case was probably as devoid of morals as the accused.
"Maybe," Wade said, thinking about it, "but I think you're probably right. I think they know, they just don't want to talk about it."
"So getting some info on him first may help you to convince them to become a bit more communicative," JP noted. He'd gotten Wade to see the basic situation in a much more diplomatic way than I would have.
"Then that seems to be my plan," Wade concluded. It was natural that he'd focus on the father of his new brother in law, and leave the other issues in this thing to us.
"Sean is monitoring the situation with Alexandra's lawsuit," I said, moving us on to the other topics. "He managed to talk to the prosecuting attorney, who indicated, informally, that he thought they were close to a deal." I didn't tell them that the prosecuting attorney went to Stanford with Sean, and that they were friends.
"My plan was to go back to the City tonight, then I'll probably fly out to DC tomorrow," Jake said.
"Why DC?" I asked.
"I need to find out about that deal with the Israeli firm, and I'd like to see if I can get more details on how your plane crashed," he said. "DC is the best place to accomplish both of those things."
For some reason, that seemed to bother Wade. I studied him long enough that he picked up on my attention, and that seemed to jar loose his concerns. "I'd like to know how you're planning to handle my mother."
"Why?" Jake asked, before any of us could comment. His question was more of a challenge.
"Because there have been some pretty violent incidents over the past few months, and while I'm not saying some people didn't deserve what happened to them, I'd like to know that we're not going to go any further down that road. I don't think causing anyone physical harm is reasonable, and I don't want to invite retribution if we use that method," Wade said firmly.
"Non-physical attacks can be just as damaging," Stef noted acidly.
"They can be," Wade agreed. "But they are harder to explain, and harder to rationalize."
"And the consequences can be difficult to live with," JP noted a bit sadly. These people were all being just a bit too forgiving for me.
"Yet it is hard to just ignore their strikes on us," I said in a tone nastier than I'd intended. "The memorial services for my pilots and Buzz should remind us of that."
JP eyed me coolly, giving the look he used when I was being too emotional. It was usually effective, and always maddening, just as it was now. "Let us remember that we do not know who, if anyone, was responsible for the crash of your plane."
"That is a logical approach, but there are clear patterns here," I said, even as my entire mode shifted. I went into that posture I used with Stef, where I played devil's advocate. We used that in our business dealings to keep us objective, and to make sure we'd looked at all sides of a deal. "Wade has said before that if a scheme is complicated and intricate, his mother is usually involved. It's hard to imagine anything more intricate than what we've been dealing with."
"It is important to discern which events are related to one another," JP said firmly, his academic mode refusing to allow any of us to jump to conclusions without adequate proof. I thought about what he said and nodded.
"I can see your point," I agreed. Jake looked at me, completely shocked that I'd given up the battle so easily, while my family members were completely unfazed. They knew how I was.
"I don't think it is asking too much that we make a unilateral pledge to forego violence, unless we are accosted again by another party," JP said in his lofty way.
"A cease fire," I said, smirking internally as I did. Will liked to distill JP's long sentences into clipped statements, and I was pretty convinced he did it just to bother JP. Doing it myself, now, it was pretty funny to see JP's reaction. Will was on to something too; it was kind of fun.
"Yes," JP said in a grumpy way that made Matt and Stef snicker.
"So at least for now, physical violence is off the table," I said firmly, making sure Jake got how serious I was.
"For now," Jake responded. It was pretty obvious that he didn't agree with that strategy.
"I think it is important that we are on the same page," JP said, squaring off with Jake and, in essence, asserting his authority.
"That's fine," Jake said, a bit dismissively. He was coming off as being less than sincere, and seemed to get that, so he explained himself. "Look, I'm pretty sure there's something coming at us, and I'm willing to bet it won't be gentle, but we can take the high road if you want. It just may mean we take some hits we didn't want to take."
"There is risk with any approach," I said, more to draw him out than to contradict him.
"There is," he said. "I just wanted to make sure you knew that, that picking the more pacifistic road has its own dangers."
"I am suggesting that it is worth it to take that approach, at least for now," JP all but insisted.
"And if it gets to the point where we have to make a pre-emptive strike, then our hands are tied," Jake pointed out. I think we were all a little freaked out that Jake seemed bound and determined to spark a disagreement with JP. "We would be foolish to rule that out."
"Then we will cross that bridge when we get there," JP said, pronouncing judgment. "But as we have established a non-violent policy, it is important than any deviation from that is known by the rest of us in advance. " I had to admire how JP had obviously identified Jake as a firebrand, and had insisted on prior approval before violence was allowed.
"I agree," Jake said. JP, Matt, Wade, and I looked shocked at how he'd handled that, while Stef smiled knowingly. "If you guys don't mind, I'm going to go get my things together and make a few phone calls."
"Find me when you're ready," I said. We all got up and shook his hand as he left the room, then we took our seats, now without Jake in the room. I looked at Stef, wondering what his smirk was about.
"I am not sure if he mimicked you, or if he is normally like that, but he used your same technique, only he used it on JP," Stef said.
"That Devil's Advocate thing," Matt said, shaking his head. I was pretty stunned by that, wondering mostly what motivated Jake. "You fuck him yet?" Matt asked me.
"No," I snapped, and I did it quickly enough that it was obvious that I had been thinking of it.
"He's not very attractive," Matt taunted. "I'd see why you'd hold out for someone better." Jake was smoking hot. He was just giving me shit.
"You're so full of shit. He's incredibly handsome," I said, rolling my eyes at him. "My instincts are telling me to go slow with him, even if my dick is telling me to go full speed ahead." They all laughed at that, as they were meant to.
"I think it's probably a good idea to trust your instincts," Wade said.
"Not me, I say he should go for the dick, full speed ahead," Matt said, cracking us up.
"In the meantime, Stefan and I will focus on shoring up our airplane security, and I will accompany Will to Texas to see if we can find out more about the Dalbys."
I looked at Wade, making sure I had his attention. "I think that as your mother has tried to cause me some problems, it is not unreasonable that I return the favor."
"I don't disagree with you," he said, then waited for me to continue.
"I pulled in some pretty big markers to help her kill that land deal investigation," I told him. That was a very unsavory mess, where Elizabeth had used her own children as pawns in a bid to reward some campaign donors. "It's almost guaranteed she violated campaign finance laws with that."
"And since she tried to make common cause with Alexandra, you feel that it is justified to reinvigorate that investigation?" JP asked.
"I do," I said. "I'm going to flip my support and advocate a full investigation."
Wade nodded. "I think that's reasonable. I have no problem with you taking actions like that."
"I also think that she got off pretty damn easy over Nana's incarceration in the nursing home," I told him. I'd helped her out there too.
"She probably needs to answer for that too," Wade said, giving me his blessing, such as it was, to go after Elizabeth on those two things.
"Your father shared with us some other confidential information," I said cagily, reminding him of the pictures we'd seen of his mother dressed up as a southern belle, being ravaged by a big black man dressed as a slave. "I promised him that I would not bring that issue up, and I want you to know that I will honor that commitment."
Wade was a stoic shell, so it was hard for the average person to tell if he was upset or not, but those of us in this room knew him too well for him to hide those feelings, and I knew this really bothered him. I felt bad about that, but I had to let him know what I was planning to do. "I appreciate you taking the honorable path," he said finally, as if pronouncing judgment. None of what you said, and none of your plans, seem to me to be out of line or inappropriate."
"Thanks," I said, smiling at him to in effect seal those unpleasant dealings off. He'd given me his blessing on my plans, as much as he could, and that was worth a lot to me.
"I'm a little nervous about what Jake may do," Wade said. "I think if I knew him better, it wouldn't be such a big deal."
"I think we should let Brad get to know him better," Matt said with a leer. I just shook my head at him.
"I think that we have made a commitment and engaged his services, and we will have to see how he conducts himself," JP said.
"But what do you think?" Stef asked, wondering if JP shared Wade's apprehension.
"I think he will conduct himself as he has promised in this meeting," JP said firmly. That was a huge validation, because it was unusual for JP's instincts on something like this to be wrong.
"Then I am no longer nervous about him," Wade said, smiling gently.
We sat there, pondering all we'd discussed, until Matt broke the silence. "We're going to go down and party."
"Perhaps I will join you," Stef joked. Will and his friends would gladly accept Matt and Wade into their midst, but they'd be a lot more nervous with any of the rest of us.
"Perhaps you should," Wade said, and winked at him.
"I think I'll drive Jake back home and stay up there tonight. I'll let you guys chaperone the high school party," I said. I could just as easily have had him taken back, but I wanted to spend some more time with him and make sure we were on the same page.
"We'll tell Will what your plans are," Wade said.
"Thanks," I said, so glad he remembered that step. I sometimes got locked into my own little world and forgot to let the other people in my life know what I was doing, and Will was the person most likely to call me on it. We filed out of the office, and since Jake wasn't there waiting for me, I followed Stef into the kitchen.
"It is busy in here," he said, with a frown. The staff was in full party mode, and we'd be hugely in the way if we were in here.
"Want to go hang out on the patio?"
"That seems preferable," he said. We went outside and found it to be quiet and deserted.
"I heard about your little argument with Will earlier," I said. Matt had filled me in on things.
"News certainly does travel fast around here," he grumbled.
"Like you never gossip," I teased, getting a smile from him. "So what's Will doing to bug you?"
"I am not sure how to explain it," he said, which meant that he couldn't express himself without sounding like an idiot. It was mildly annoying that he and Will thought they were experts on me and my issues, but they gave me no credit for understanding either of them.
"You mean because it bothers you when he flirts with people and acts promiscuous?"
"He does not just act promiscuous," Stef said with a judgmental severity that made me laugh, and only made him frown more. "This is the time when you accuse me of being a hypocrite."
"I don't have to since you did it for me," I said gently.
"It has been pointed out to me that I have been rude to him, or that I have largely ignored him," he said in a snippy way, "so I am going to spend some time ruminating on that."
"You want to be him," I said, blurting my conclusion out.
"I beg your pardon?" he asked, annoyed and confused.
"He's a lot like you used to be," I said. "Remember how when he was a little kid, he was nervous, shy, and very severe?"
"Not unlike you were when you were a child," he said, remembering those times.
"And you brought both of us out of our shells. I know that when it happened to me, I felt like I was a caterpillar that finally turned into a butterfly. I'll bet Will feels the same way," I told him.
"Thank you," he said. "It was one of the more rewarding things I have ever done. I do not think that I am jealous of Will. I do not covet any of the things he has," Stef said, thinking about things.
"Yes you do," I insisted. "He has youth, freedom, and a joie de vivre that he learned mostly from you."
"This is about me getting older?" he asked, outraged.
I didn't answer that question, because I knew he'd heard me, and there was no good way to respond. "Ask yourself this: when Will irritates you, is he doing anything wrong? What is he doing when you get most annoyed with him?"
He nodded. "I have pledged to think about this. You have given me a good starting point."
"Excellent," I said cheerfully. "It's about time I was able to help you out, instead of the other way around."
"I think you are right in your approach with Jake, even though I am dying to find out what he is into that is too kinky for Sean or Marc," Stef said, changing the subject.
"So am I," I agreed. "I have to make sure that my curiosity doesn't take over and force me into pushing the issue just to find out."
Jake found me on the patio and seemed surprised that I wanted to drive him home. We had a nice chat, mostly revisiting our meetings, with me trying to reassure him that everyone, especially me, had confidence in him. I dropped him off at his law firm near the Tenderloin, because he lived in the apartment above it, and then spent a peaceful night in my condo.
August 24, 2003
Escorial, CA
Will
I stood off to side, talking and flirting with Christian. I was trying to have fun coaxing his shyness out of him, and while making him blush a bright shade of red was kind of a rush, it was also kind of weird. He had no game: I felt like I was playing with a kid. There was a loud noise coming from the bar area, and it was so abrupt I jerked my head around to look for what caused it. "Uh oh," Christian said, acting afraid. "Marti's pissed off about something."
Marti was a Latina chick, although I wasn't sure about her exact ancestry. She had a reputation for being very passionate, and for having a pretty volatile temper. At the same time, she could be a lot of fun, a life of the party kind of girl, and she was one of the hottest juniors at Menlo. Her family was really wealthy, so between that, her charm, and her looks, she was used to getting what she wanted, and she got away with being a little bitch a lot of the time. "What is it this time?" I asked with dread.
"John's been gone awhile," he said to me, trying not to let on how much that annoyed him as well. It was pretty obvious that Daniel had gone off with John.
"John's not with Marti," I asserted.
"According to who?" he challenged. "They went out a couple of times. I heard she thinks they're together now." Just those snippets of information from Christian were enough to let me piece things together. John must have taken her out a few times and he probably nailed her, and she thought that meant they were damn near married.
"How come John has all the luck," I grumbled, flirting with him.
"He tries harder than you do," Christian said.
"Dude, I know how to do harder," I said in my husky voice. He chose to take it as a joke and laughed at me, which was cool because it showed how much he was loosening up, but it also told me I probably wasn't going to get into his pants tonight.
Before he could even try to come up with a witty rejoinder, Daniel suddenly appeared next to him, casting a dark shadow over our conversation. "You're back," Christian said a bit icily.
"I am," Daniel said, almost in a defiant, challenging way. These two had one weird deal going on, but I was rolling and having fun, so I decided to fuck with him.
"Dude, you're all flushed and sweaty," I said. "What did you do?"
"Nothing," he answered defensively. Before I could give him any more shit, I heard Marti yelling at someone.
"Who were you with, asshole?" she screamed. I turned and was walking toward her even before I saw who she'd laid into, with Daniel and Christian in tow. As one of the hosts of the party, handling a situation like this was my job. I wasn't surprised to see that it was John who she'd squared off with.
"I wasn't with anyone," he lied, even as he shrunk before her aggressive posture. She was walking toward him, leaning into him, forcing him to back up, with both of her hands on her hips. She looked like a pissed off goose.
"Don't fucking lie to me," she said in an evil tone. "You leave, you're gone for almost an hour, and you come back looking like you ran a fucking race." I didn't realize they'd been gone that long. Maybe she was exaggerating.
I paused for a second to look at Daniel. "Sounds like you," I said in a snarky way, making Christian giggle. Daniel just gave me a dirty look.
"I didn't do shit," John said. I didn't believe him, and she didn't either.
Marie and I walked up to them, getting ready to be good hosts and intervene, when Marti all but snarled at John, and then attacked him. I figured she'd just try to slap him, but that wasn't her game. She was really going after him. Her first shot was a right hook, fist and all, and even though that caught him off guard, he was relaxed from the E, so his head rotated with her fist, largely dissipating the punch. Her next move, a left swipe with her long nails out for the kill, slashed his right arm. Holy shit, this bitch was crazy. John was being such a gentleman, just holding his arms in around his face to block her, while not striking back.
I was about to work around Marti and grab her from behind when Marie jumped right in front of her, blocking Marti's access to John. "Chill the fuck out," Marie ordered. I'd seen her mad before, but I'd never seen her this physically aggressive.
"Get out of my way bitch," Marti spat at her, posturing forward at Marie like she'd done to John. Only Marie didn't back down, she got right in Marti's face.
"Fuck you," Marie said. "No one hits my brother." John stood there looking kind of like a big pussy, unsure of how to handle this crazy woman, and freaked out that his sister was jumping in to stick up for him.
"Oh you're such a badass little bitch," Marti said with a sneer. Then she all but jumped on Marie, knocking her down. They went flailing around on the floor, trying to beat the shit out of each other or claw each other, or both. I looked over at Ryan and John, all of us freaked out by this. Then they rolled a little too far, and fell into the pool. It was hard not to laugh at that, and I caught Ryan's eye and we almost both cracked up. I figured hitting the water would mellow them out, but they were still going at it, only now it had gotten more serious, because one of them could actually drown. I kicked off my flip flops, pulled off my shirt and my shorts, and jumped into the pool wearing only my boxers.
I swam over to them rapidly and grabbed Marti from behind. "Knock it off!" I yelled in her ear.
"Let me go, fucking asshole," she screamed as she elbowed me in the side. It hurt, but I had a grip on her. I saw Marie with a crazed expression I'd never seen, ready to go in for the kill now that I had Marti restrained. There was another splash, but I didn't turn to see who it was.
"Back off!" I said to Marie. She didn't seem to hear me, but before she could do anything stupid like go after Marti again, Ryan grabbed her. We hauled them both toward the stairs so we could get out.
"You're lucky I didn't fucking kill you, you fucking bitch," Marti yelled at Marie.
"Shut the fuck up," I said to her rudely. "You're making an ass of yourself."
"Kiss my ass," she said.
"Is this how parties are at your house?" I demanded, "because they sure as fuck aren't like this at my house." She was acting completely out of line for our group and for Menlo, and I'd just called her on it.
"Fuck you," she said, struggling against my grip. "I'm fucking out of here."
"Not unless you got a ride," I said. "Let's call your parents and have them come get you. When your mom is at our parties, she never does shit like this." I hated using the parent card, but she was acting like a fucking maniac, so I figured it was allowed.
It was weird, like with the mention of her parents, her anger seemed to fade. She suddenly got really calm. "I need to dry off."
"I can help you out with that," I said. Jackie was there, looking pretty annoyed with her, but she was a good friend and a good person.
"Come on," Jackie said to her. "I'll show you where the bathroom is."
"You can use one of the guest rooms," I offered. She nodded and led Marti off. Normally a girl like Marti had a whole squad of other girls with her, but Marti didn't really seem to have her own posse. It was pretty sad, actually.
I went over to where Marie was drying off. "Dude, you are the only person I know who gets in a fight while rolling," Ryan said to her, shaking his head.
"She's not rolling," John said. "I gave her an aspirin."
"What the fuck?" Ryan asked, the same thing I was thinking.
"She doesn't like it," John said, then turned to Marie. "You got my back, and I've got yours."
That was actually a pretty sweet sibling moment, but I was too pissed off at Marie to let that stop me. Marie had gone completely out of control, and violated all the social mores we'd all had instilled in us. "What the fuck were you thinking?" I asked her rudely.
"She was sticking up for me," John said, coming to her defense. I ignored him.
"We're hosting this fucking party. You can't do that kind of shit," I said, looking at them like they were both idiots. "You aren't allowed to beat the shit out of the guests."
"We stand together," Marie said self-righteously, and implying that I was on the enemy team or some shit like that.
"Oh yeah, smart ass? Well what do you think your mother would say about this?" I said loudly and firmly, tossing that in their faces.
"Who's gonna tell her?" John challenged. Now he was making it sound like I was a snitch. I was seriously pissed off at him, but rather than lay him out and start another fight, I just glared at him then spoke to Marie.
"Get the fuck out of here and go dry off," I said to her, and then turned to him. "Fire up your band and play some fucking music." The both stared at me stunned. "Now!" I said a little too loudly. Marie turned and left the room, while John rounded up his horrible band. I turned to the guests who had all gathered around us, so incredibly annoyed that we'd made a scene. "Who wants a drink?" I asked in an upbeat way, and went over to the bar and started pouring shots. It seemed to distract people, especially when John's band started playing a Nickelback song.
"I'm going to go dry off," Ryan said to me. "I'll check on Jackie and Marti."
"That's fine," I said. Even though I wanted to do the same thing, I didn't want to let the party die, so I kept creating cocktails. It's a good thing people weren't too picky, because they weren't very good, but I did my best.
One round of Kamikazes was so bad a couple of my friends ran me off and took over mixing drinks. I walked over to grab my clothes, feeling really weird. I'd had this massive adrenaline rush, combined with the anger, all painted on top of what should have been a wonderful ecstasy high.
Ryan came walking back into the pool area, looking great as usual. It was only then that I realized he'd been gone for a really long time. "Dude, that did not end like I thought it would."
"What are you talking about?"
"Jackie and Marti weren't just drying each other off," he said, raising an eyebrow.
"No shit?" I asked, totally amazed. I didn't know Jackie got with other chicks.
"It was fucking hot," he said with a leer. "They didn't want any help, so I had to take a quick break."
"No dicks allowed?"
"No dicks allowed," he confirmed. "But I did get to watch."
"Dude, that is so not my rule," I joked, cracking him up, and then I got serious. "Don't tell anyone."
"I'm not going to say a fucking thing," he said, annoyed that I'd act like he was a big gossip.
"Cool," I said with a smile. He rolled his eyes at me and re-immersed himself into the party, while I went back to my room to put myself back together.
I thought back to what my Uncle Jack had said, about me thinking I was 25, Marie thinking she was a high school senior, and John thinking he was an underclassman. It had been this way my entire life, where I'd always been a little too old for my crowd. I thought about our party and the people there, and I really didn't want to go back and hang out with them. I didn't want to listen to John's awful band, I didn't want to flirt with 16-year-old guys, and I didn't want to get involved in all of the high school drama. I was so ready to be done, and that just made my latest idea seem more and more attractive.
Copyright © 2018 Mark Arbour; All Rights Reserved.
54

1
Story Discussion Topic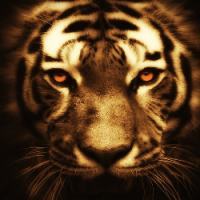 Open Club · 132 members · Last active
A fan club for Mark Arbour to chat about his stories
---
Chapter Comments