Black Widow - 11. Chapter 11
A very early chapter to thank all of the posters in the forum, who make me smile.
July 28, 2003
Nairobi, Kenya
Wade
I stood at the terminal, waiting with my bags and my backpack, having already cleared customs and immigration. "I can take you out to Mr. Schluter's plane now," the FBO employee said. He loaded my bags into a golf cart, while I joined him in the front seat.
As we drove out, I watched for Stef's plane, but didn't see it anywhere. He had a Dassault Falcon, but there was no Falcon out here. I re-scanned the tarmac, thinking that maybe I missed it, but I knew enough about private jets, plus I'd flown on his enough times to recognize it. It simply wasn't here. He drove up to a much larger plane, one that looked new. It was probably about the same size as a Boeing 737. "What kind of plane is that?" I asked
"It is an Airbus CJ319, a corporate jet based on their 319 airplane," he said.
We got out of the golf cart and were greeted by ground crew employees who loaded my bag. A very handsome man in probably his early 40s came down the stairs to greet me. "I'm Max Daily, captain of this plane."
"Nice to meet you, Captain," I said in a friendly way. "I'm Wade Danfield."
"I've got orders to pick you up and then head to London," he said.
"That's the plan," I agreed. "I've never seen one of these planes configured as a private jet."
"Used to be rare, but not anymore," he said as we climbed the stairs to the plane. "Presidents of France and Germany fly on these. It's like their version of Air Force One. This one is a little nicer than those." I laughed at that. Of course Stef would have his plane decked out in a beautiful fashion.
"Of that, I am sure," I agreed. I arrived on the plane and found myself in a very nice foyer area, complete with beautiful marble floors.
"How good to see you," Stef said, and rushed forward to give me a hug.
"It's good to see you too," I agreed, then greeted JP. They both looked relaxed and tanned. "You have a new plane."
"You are very observant," JP joked.
"I will give you a tour while we prepare to depart," Stef said. He introduced me to Peter, who was the flight attendant. Of course he was adorable. This plane was much bigger than the Falcon, and standing up in it was no problem at all. Still, it probably helped that Peter was short. He'd probably look JJ in the eye. "This is the flying room."
"The flying room?" I asked curiously.
"This is where we will most likely spend time when in the air," he informed me. It was configured like a lounge, with sectional sofas and nice chairs arranged in a "U" pattern, facing a large television panel.
"So it's the equivalent of the great room in a house," I concluded.
"It is," he said. He led me back to the next compartment, which was dominated by a large table with ten chairs around it. "This is the dining room, but it is also useful for board meetings or something similar."

"This is incredible," I said. "I can't believe how tasteful everything is."
"And why does that surprise you?" JP asked, even as he gave Stef a loving look.
"You make a good point," I agreed, with Stef basking in our praise.
There was a hallway to the right side of the plane, and Stef led us along that as we passed an open area with chairs. "These seats convert into beds, so four people can sleep in this room."

"Awesome," I said.
"This is a lavatory for guests." I opened the door and found a small vanity, but a nice size shower and a regular toilet.
"I can live with this," I teased.
"There are two private guest bedrooms," he said, showing me each as we walked back. "You can use this one." For a plane, it was huge, with a queen-sized bed and a small amount of storage space.
"Very nice," I said.
"This is my bedroom," he said, ushering me into the aft part of the plane. It was chic and opulent at the same time.
"Well, this is pretty amazing," I said. "I guess that it's important that the room that gets the most usage would be the most impressive."
He giggled at that. "Your logical skills are well honed. And this is my bathroom." It was as big as one of the two private bedrooms, and had an amazing shower.
"Mr. Schluter, we're ready for takeoff," Peter said. We went back to the flying room and sat on the seats. I smiled when they dug in the folds for the seatbelts, the only thing distinguishing this sofa from one you'd find in a regular house. We buckled ourselves in, and then relaxed as the plane started moving.
"When did you get this?"
"I ordered it some time back," Stef said. "I can afford it, so why not fly around in style."
"You certainly accomplished that goal."
"We picked it up on our way to St. Helena," Stef said. "JP was annoyed that we diverted to France, but he has been less grumpy about it since he found out why."
"I was not grumpy, I just like to know what the plan is," JP said evenly. "But I do like your new toy."
"So do I," I said, as we took off. "Airbus?"
"Stef likes French jets," JP said, making me chuckle.
"I prefer to call them Freedom jets," Stef joked, alluding to our idiotic congress and how they'd changed "French Fries" to "Freedom Fries" in the cafeteria when the French government had refused to cooperate in the American attack on Iraq. As soon as we were airborne, we unbuckled our seatbelts and relaxed.
"I haven't been able to get in touch with Will since our phone call," I lamented.
"I talked to him briefly," JP said. "Evidently Trevor approached Zach and told him that our family was concerned about his relationship with Will."
"Our family?" I asked, wondering which family Trevor was talking about.
"Yes. He said that he'd spoken to you; and that you, Stef, and I had selected Trevor to talk to Zach, and convince him to end things with Will now. The premise was that the pain would be lessened at this point, as opposed to letting this relationship drag on for an extended period of time."
"That makes no sense at all," I said, and was visibly annoyed, enough that JP raised his eyebrow at me. "I would never interfere in Will's relationship with Zach." Brad, on the other hand, was much more willing to interfere, which is why Trevor should have invoked his name instead of mine.
"That is indeed a perplexing argument, since none of us is willing to risk his wrath for doing so," Stef said, which was kind of funny. If there was truly a family member behind this, Will would go apeshit.
"It kind of pisses me off that Zach would think that I would do that," I said, letting my mind go in a different direction.
"I think that we must make some allowances for his basic insecurities, and for the smooth salesman that Trevor must have been," Stef said. That made sense. Trevor would play Zach like a flute, leaning on his weaknesses to get him to do what he needed him to do. "Trevor also had a threat to hang over Zach's head."
"A threat?" I didn't know anything about that.
"Trevor had pictures of Zach and Will in compromising positions," JP said. I just stared at him, aghast.
"They blackmailed Zach?"
"That would appear to be the case," Stef said.
"Wait a minute, why didn't Zach just explain all of this to Will?" That was the logical thing to do.
"There was an implication that if he did that, there could be even more consequences, although I'm not sure what those would be."
"What about JJ and Alex?" I asked. They showed me copies of the two articles in the Daily Mail, and the copy of the glossy spread Tatler was doing.
"In the end, despite the embarrassment this has caused, it seems likely that Alex and Mary Ellen will survive this disclosure," JP said. I could feel the anger beneath his shields. These people had harmed members of his family, and he was livid.
"That does not do JJ any good," Stef grumbled.
"It does not, but he has evidently handled this on his own, and done quite well," JP said.
"What did he do?"
"He stood up to the USFSA, and refused to issue a statement about his involvement with Alex. Instead, he announced that he's taking a year off to heal his injury," JP said proudly.
"So he can probably skate again," I concluded with relief.
"Will said he was concerned that even after the year is up, the USFSA would plague him with bad scores, and all but end his career even if he is unwilling to do so," Stef said.
"Where do things stand now?" I asked.
"JJ has decided to move to New York, and finish school," JP said. "He has been conditionally admitted to St. Ann's, which is an excellent institution, and one he should do quite well at."
"He did this all on his own?"
"He did not reach out to us for help, so that must be the case," JP said. That was pretty impressive. I'd always classed JJ as someone who largely let other people solve his problems. I didn't expect him to show such initiative.
"What about Will?"
"I assumed we could call him when we were on our way for more details."
"Well, we are on our way," I said with a smile.
"Peter, can you call Will for me?" Stef asked.
"Of course, Stef," he said.
"We will take it in the board room," Stef announced, and led us to seats around the spacious table. There was a conference phone in the middle, one with microphones to catch our voices. I heard the ringing of Will's phone, and while I'd expected it to be coming through the conference phone, instead it was piped through speakers in the cabin. The sound was quite crisp. It went to voice mail. "Please keep trying."
"Of course," Peter said. Two more times it went to voice mail, but on the third time, Will answered.
"I'll call you right back," Will said, and then moaned. It sounded like the phone had been tossed aside, because it landed with a thump, presumably on the floor.
"I'm gonna fucking flood you!" we heard Zach yell.
"You're gonna make me cum!" Will shouted.
"Evidently he forgot to end the call," JP noted, even as we heard Will and Zach screaming as they orgasmed. "How do you end this call?"
"I prefer to wait until they are finished," Stef said, giggling. I rolled my eyes, even though I had to agree that it was pretty hot listening to the two of them.
"That was amazing," Zach said.
"Dude, no one is as good at that as you are," Will said. He sighed contentedly. "I have to call them back."
"Now?" Zach asked.
"It must be important, for them to fucking call over and over again," Will said.
"It is important," JP said into the phone.
"What did you say?" Will asked, evidently directing that question to Zach.
"I didn't say anything," Zach said, confused.
"Perhaps if you spoke into your phone, you would be able to ascertain who was talking to you," JP said. He sounded officious, but he had a playful grin on his face.
"Fuck!" Will said. "I forgot to end the call." The three of us laughed as we heard him rooting around and grabbing his phone. "Hello."
"Hello," JP said. "You are on a conference call with me, Wade, and Stef."
"Terrific," Will said.
"We are in the air, so if you would like some time to recover before you continue this conversation, I will certainly understand," Stef said, barely holding back his giggles. "It sounded like you exerted yourself quite strenuously."
"Dude, you have no idea," Will said in his huskiest voice. JP and I shared an annoyed look. "What did you guys want?"
"We are on our way to England, to try and figure out what the fuck is going on," I said. "Where do things stand with you and Zach?"
"I'm trying not to be too pissed off at him for breaking up with me with an e-mail, and for refusing to talk to me," he spat, but those words were clearly directed at Zach, not me.
"You did not sound pissed off," Stef said.
"Whatever," Will said, being bitchy. "Zach has a week off, so we're just hanging out here in Malibu."
"That isn't tough duty," I said. "You can surf."
"Hopefully," he said. "What's your plan?"
"We're trying to figure that out now," I told him. "I'll give you a call and let you know when we figure things out."
"Sounds good," he said, and ended the call.
"What is your assessment of this situation?" JP asked me.
"I think that it is no coincidence that we were all out of the country when this happened," I noted. "I would have initially credited this plan to Mary Ellen, but I'm not convinced she's the mastermind."
"Explain that," Stef said.
"Mary Ellen needed to get JJ out of her and Alex's life, or at least that was her plan," I said. "I told her to be nice to him, and I think she tried to do that in her own way by warning JJ not to return to England with Alex for the summer."
"So you think what she did was justified?" Stef asked, outraged.
"No, I'm merely trying to see things from her perspective," I said firmly.
"You think that she realized JJ would not listen to her, and decided to take matters into her own hands," JP said.
"He came back with Alex before the wedding, which would have irritated her, and she warned him again. At that point, I'm guessing that she decided if he returned, she was going to have to take more drastic measures," I explained.
"You give a good reason for Mary Ellen to have gotten this article published, but you do not seem to think she was the mastermind?" Stef asked.
"I'm betting it's my mother," I said, much too viciously. "This has her fingerprints all over it."
"I do not understand," Stef said.
"In order to prove her innocence, Mary Ellen went so far as to get a lie detector test done," JP mused. Will must have told him that.
"She wouldn't have risked that if she could have been found out," I said.
"Maybe she is that good a liar," Stef suggested.
"I think she got my mother to do the dirty work, so when they asked her if she talked to the press, Mary Ellen could honestly say that she hadn't," I said.
"And once again I am stunned that such an upstanding young man like you can come from the same gene pool as your mother and sister," Stef said, making me laugh.
"Thank you," I responded. "There are a few other things that point at my mother."
"Go on," JP said.
"Trevor's involvement is key. He had a gambling problem and 'borrowed' some money from the bank he was working for. My mother covered the whole thing up for him. Even though we've gone back and all but made that event disappear, my mother will have her own records. That means she owns Trevor."
"I suddenly feel a bit of sympathy for Trevor," JP said. "I can think of few people whom I'd least want to be indebted to than your mother."
"She's certainly not my lender of choice," I agreed. "The other thing is the scope of this whole scheme. When a plan is big and the pieces are intertwined, it usually points to my mother."
"What do you mean?" Stef asked.
"Every important family member was out of town in a remote location when this happened," I noted. "You were in St. Helena, I was in Africa, and Brad is in China. Darius is on a naval cruise."
"That is a classic battle tactic," JP said. "Isolate your enemy."
"And that is what they did. JJ was in London, with no one to lean on, with one possible exception: Will."
"The bond between Darius, JJ, and Will has seemingly gotten much stronger since 9-11, and since Brad all but abandoned them," Stef mused.
"So if you take away the key supports, you presumably have JJ, isolated, and he will then implode," JP concluded. "Only Will was still a problem."
"But if you give Will his own issues to worry about, hitting him where he could be hurt the most, it would be easy to assume that he would let his own troubles make him less interested in JJ's issues," I said.
"That is fine logic, only it does not work for Will," JP said. "In actuality, it probably made him more focused, if only to avoid thinking about his own issues."
"That would have been my read on it as well," I said.
"So what went wrong with their plan?" Stef asked.
"Nothing, really," I said. "JJ and Alex are presumably no longer a couple, and from this Tatler article, it looks like Alex, Mary Ellen, and Ricky are one big happy family."
"You're saying they won?" Stef asked, his annoyance quite clear.
"So far," JP said. He gave me a sympathetic look. "This is going to be difficult for you."
"Why?" I asked, even though I knew the answer.
"Because you are going to have people you love, and family members, arrayed on all sides of this conflict," he said.
"Then I will have to rely on my conscience to guide my decisions," I said, probably a bit too frostily.
"None of us would question that you would act in anything but an honorable way," Stef said.
"Thanks," I said, smiling at that compliment. Only JP seemed disturbed, enough for me to call him on it. "What are you thinking?"
"I'm thinking that you will be pitting your loyalty to Will, JJ, and possibly the rest of us, against that of your family in Virginia," he said.
"I doubt that my whole family is involved in this," I said dismissively.
"Perhaps," he countered. "But if they are, you will find yourself in a very difficult position. You will have what is right on one side; and you will have years of ingrained training, on family loyalty and heritage, on the other."
"I'm sure I'll be able to handle it," I said dismissively, even though I was apprehensive about the challenge ahead. I thought about what he said, and got what he was doing. He was preparing me for what was to come. "I think I'll do a better job now that you've cautioned me about it."
He smiled, knowing that I got his point. He and I came from very similar backgrounds, and he understood me better than most people ever could, or would. He knew that if he brought it up, I'd think about it, and I'd respond much better if the situation actually arose. He was right.
July 31, 2003
Malibu, CA
Will
"Dude, are you ever going to get up?" I asked Zach. Ever since he'd gotten here, all he'd done was eat, sleep, and fuck.
"I'm tired," he grumbled. "I'm on vacation."
"Whatever. I'm going to make a few phone calls, and then I'm surfing."
"I'll probably be right here," he said. I watched amazed as he dozed right off. It was like he could fall asleep in just a couple of seconds, something he'd never been able to do before.
I went out onto the deck and saw that Aunt Claire had called, so I called her back. I hadn't briefed her on what was going on, but I'd talked to Marie and John, so I figured she knew. "Hey!" I said cheerfully, after she answered her phone.
"I am so glad to hear from you," she said. "How are you doing?"
"I'm OK," I said. "It's been a tough time, but things seem to be settling down."
"I feel bad that I have not reached out to you," she said, but that was only her way of bitching at me for not calling her.
"I figured you were pretty busy, and JJ and I seemed to have things pretty much under control," I said. "It wasn't until I talked to Zach that it turned into a much bigger deal, and that was just a couple of days ago."
"Will, I am never too busy for you or your brothers," she scolded.
"Well then you may have to prove that," I teased. "JJ's moving to New York, and he's having the condo repainted."
"Indeed?"
"Yes. He's putting a different shade of blue on the walls than what Stef had originally picked out," I said.
"JJ didn't like that color?"
"He said the blue wasn't gray enough," I told her. I didn't have JJ's eye for color, so it had looked fine to me.
She pondered that. "I think he may be right."
"So when Grand and Stef stop in New York to see JJ in the next day or two, you may need to go out there and referee the argument," I joked.
She laughed. "I think that Stef is aware that JJ has a true gift when it comes to colors. I'll bet he likes the change." I was joking, but I was also giving her a pretty big hint that it would be nice for her to go check on JJ. We all pretty much worshipped Aunt Claire, but her sense of style and their bond over fashion had especially endeared her to JJ. There was silence for a few seconds, while she digested our conversation. "It probably wouldn't be a bad idea for me to check up on him."
"I'm sure he'd appreciate it," I said, feeling jubilant that she'd gotten my point.
"Well I won't keep you. I just wanted to make sure you were doing well."
"Thanks. I'm fine. I'll see you when I eventually make it back to Palo Alto." And with that, I ended my call.
I was sitting down at the table, looking out at the beautiful ocean. I was tempted to get my surfing gear on and hit the waves, but they looked pretty dead right now. I was hoping that they'd pick up this afternoon. The sliding glass door opened and Kevin came out. He was so much weaker than he had been. I instinctively got up to help him, but he just gave me a dirty look and made his own way to the chair. "Morning," he grumbled.
"Good morning," I said extra cheerfully. He gave me an annoyed look. "What's your plan today?"
"I've got a doctor's appointment," he said. He seemed so defeated.
"Maybe they'll be able to find something to help you feel better," I said hopefully.
"No, they won't," he spat. "They'll suck blood out of me while they act like just being that close to me will give them AIDS. Then they'll give me a bunch of new drugs to try, or maybe they'll just change the doses around on the other ones. Who the fuck knows. Doesn't matter. It won't work. Nothing works."
"I'm sorry," I said lamely, since there wasn't much else to say.
He shrugged. "I'm sorry I'm so bitchy. I finally get my life together, only to see a 'the end' sign pop up in front of me."
"You'll make it through this," I said.
"No, I won't," he snapped. "I'm not going to make it through this. I'm going to fight this thing for as long as I can, then I'm going to die!"
I tried to ignore his outburst. "This must have been what it was like for Stef and Grand in the eighties, watching their friends deal with this disease."
"Could have been worse," he said. "They could have gotten it." I said nothing, since he didn't really want to talk about this logically. We just sat there at the table, watching the ocean pound into the sand, eroding away the beach ever so slowly. It seemed like AIDS was doing the same thing to Kevin, only at a much faster pace.
The door slid open again, only this time it was Zach. "Finally decided to get out of bed?" I teased. Only he didn't laugh, he just looked at me, completely unhinged.
"I'm done."
"What are you talking about?" I demanded.
"I'm suspended," he said. "I'm probably off the team."
"Did someone send those pictures in?" I challenged. If they did that, I'd track Trevor Armistead down and shoot him myself.
"No, they didn't do that, yet," he said. He sat down in the chair next to me with a thump. "My drug test came back positive."
"What?" That shocked the hell out of me. He'd been really careful about what he ate, especially about a month before he came down here. And he'd refused to even be around when people were getting high. "Did you party like a rock star when you got down here?"
"No, I didn't party like a rock star," he said.
"What did they find?"
"Methamphetamine," he said.
"You were doing meth?" I asked. "Dude, why?"
"I wasn't doing meth," he spat at me.
"But you tested positive for it," I said. I didn't get this. How would he have not done it, but tested positive for it? "Maybe someone rigged the test."
"Doesn't matter how it happened, it happened. So now I'm suspended, then they'll go through some big process and kick me off the team, and I won't be able to play anywhere else either."
"It does matter how it happened," I said. "Because if you were set up, we have to clear your name."
"Maybe they substituted different blood for mine," he said, trying to figure out how he'd ended up with meth in his system.
"Or maybe someone gave it to you and you didn't know it," Kevin said.
"You mean they put it in something he ate?" I asked.
"Or drank," Kevin suggested.
"Fuck!" Zach said, and slammed his fist on the table. Kevin and I gave him a dirty look for making so much noise.
"What?" I asked.
"Those protein drinks. Julius made those for me," he said.
"How long have you been drinking them?" I asked.
"Shit, since I got down here," he said. Then he yawned.
"Looks like it's wearing off," Kevin said. I looked at him, confused. "I did that shit when Cody and I broke up."
"Meth?" I asked stupidly.
"Yes," he snapped. "Gives you tons of energy, makes you feel like you're on top of the world. It made me want to fuck."
"Did that happen to you?" I asked Zach, and I wasn't entirely able to hide my jealousy.
"No, but I felt angrier," he said, as he thought about it.
"That can happen too," Kevin said. "And then when you stop taking it, you crash."
"That's what you've been doing," I said to Zach. "You've been sleeping almost constantly."
"Not all the time," he said, and winked at me.
"He wakes up to fuck and eat," I told Kevin.
"Sounds like he's got all the bases covered," Kevin said with a grin.
"Do you still have any of those drinks left?" I asked Zach.
"There was one that was half finished, and I tossed it in the trash," he said. I made him get up and we fished it out of the garbage can in the kitchen, and put it in the refrigerator. I made him put it in a plastic bag, with a note telling people not to touch it.
"What did your coach say?"
"Wants to talk to me this afternoon," Zach said.
"Time to lawyer up," I said.
"Dude, I'm not hiring a lawyer to talk to my coach," he objected, knowing how that would go over.
"You're going to hire someone to help get you off the hook," I insisted. "You didn't do this. You shouldn't have to take the hit for something you didn't do."
"How am I going to prove it?" he asked.
"That's why we hire a lawyer," I explained. I called Sean and got a referral from him, then gave Zach the number. The dude was pretty nice, and offered to squeeze him in, so Zach had to bust his ass to get ready, but he did it. He walked downstairs, wearing slacks and a blue blazer, looking like someone who was trying to appear innocent.
"I'd better run," he said, giving me a quick kiss.
"You're coming back here when you're done, right?"
"As soon as I'm done," he promised, and tapped his phone.
"Here, take this," I said, remembering the protein drink. He put that in the pickup and left, and even though the waves sucked, I decided to spend some time in the ocean. As I did, I thought about his behavior. He'd been so erratic lately. This whole thing, with him letting Trevor totally manipulate him and the way he completely blew me off, was just so out of character for him. Maybe that's why he acted the way he did. I got out of the water, showered and got dressed, then sat down at my computer to do some research on meth.
Copyright © 2018 Mark Arbour; All Rights Reserved.
58

1
Story Discussion Topic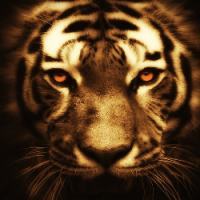 Open Club · 132 members · Last active
A fan club for Mark Arbour to chat about his stories
---
Chapter Comments