Black Widow - 67. Chapter 67
September 19, 2003
Escorial
Palo Alto, CA
Will
I collapsed on top of Tony, smashing my cum between us, panting as I gripped on to him, even as I felt his cock slide out of my ass. "Nice way to start my day," I said. "Thanks for getting up for me." It was pretty early in the morning for him, because I had school while he didn't have shit to do.
"I'll always get up for you," he said, and gave me a nice kiss. "What was with that, anyway?"
"What was with what?" I asked, even though I knew what he was talking about.
"You been acting like you barely want me around, and even yesterday you practically ran out of my room like it was on fire," he said grumpily.
"Maybe your big dick scared me," I joked.
"Never been a problem before," he joked back, or tried to, but this was bothering him, and he deserved an explanation.
"I think that sex is a big part of how we connect," I began, but he cut me off.
"You're more to me that just a fuck," he snapped.
"Tony, I know that," I said soothingly, to calm his ass down. "You're more than a fuck to me too."
"Sorry," he said, and looked away from me shyly, which was just adorable.
"I thought about all the shit we went through, and decided that if we slept together, it would make things better between us," I said. I should have probably given Stef some credit for his advice, but that wasn't really important here. "Don't you think it did?"
"I think it did," he agreed, "but I don't know why."
"More shit to talk to Casey about," I teased. "For me, it was my way, or our way, of putting all the past crap behind us. And it was a lot of fun."
"It was," he said.
"You remember when I ran into you on campus last semester?" I asked.
"You were with that hot dude your dad was dating," he said, referring to Marc Carmine.
"I was," I confirmed. "He asked me who you were, and I told him you were the guy who showed me that bottoming was fucking earth shaking."
He smiled at me for stroking his sexual ego. "You make it that good."
"We make it that good," I corrected. "You're important to me, and now I feel good about us. Don't you?"
"I do," he said.
"You don't think Mason's going to be pissed off at me, do you?" I asked.
"He don't really have a right to be pissed off, since we're not together," he said. His grammar got a little off track when he was upset, and that, along with his tone, told him that he really didn't feel that way.
"Yeah right," I said dismissively. "I'm betting you and he will be back together again by May. A thousand bucks." I held out my hand, challenging him to take the bet.
He gave me a dirty look, but didn't shake my hand. "Don't you have to get ready for school?"
"Don't you have to call Casey?" I asked, getting the classic 'Tony' look, where his facial features looked like he was rolling his eyes, but his eyes didn't roll. I got out of bed and that change of position got me totally focused: I threw on my clothes, went back to my room and hopped in the shower, got dressed, then got all the clothes and shit together that I'd need for the show tonight. I made it up to the kitchen for breakfast with fifteen minutes before I had to leave.
"Good morning," Stef said to me pleasantly as I walked into that room.
"Good morning," I replied, just as pleasantly. "You're in a much better mood this morning."
"I am, courtesy of a wonderful talk, and thanks to Cialis," he said.
"Cialis?" I asked, confused.
"It is one of the three erectile dysfunction drugs," he said, and that made me smile as big as he did.
"So Cialis worked, eh?"
"It did, and I am most relieved, since JP had no success with Viagra or Levitra," he said.
"You're usually lucky," I said with a wink, even as I started eating.
"I usually am," he agreed. "And how did your evening go?"
"I took your advice, and ended up having mind-blowing sex," I said.
"It appears we are having similar mornings," he joked.
"You two are in remarkably good moods this morning," Grand said as he entered the kitchen, carrying his morning newspapers.
"We all are. Probably because we all got laid," I said. "That usually helps."
"Usually," Grand said nervously, because he didn't want to dwell on his sex life. I didn't let that bother me at all.
"I understand your plumbing is back in working order," I said, trying not to laugh my ass off as I did.
"I fail to see why my sex life is the constant focus of conversation, especially when people know how much I dislike talking about it," he said in his bitchy way. That made me laugh, and Stef couldn't stop himself from giggling. When we were finished teasing Grand, I took a few bites of food, then adopted a more serious tone.
"I want to talk to you about tonight," I said, broaching a topic I'd been laboring over. On the one hand, I wanted to give Grand and Stef a heads-up about John potentially baring his ass to the entire school, showing off his starfish. On the other hand, I didn't want to be a total information whore, where John felt he couldn't trust me anymore. I'd decided to tell them.
"You have the floor," Grand said.
"Before I do, I need your pledge that you will not say or do anything about this deal," I emphasized.
"You are asking me to give you a wide level of control over what may be a morally challenging issue," Grand mused, going philosophical on me. I didn't have time for that, and Stef didn't have the patience for it.
"If it is that awful, I doubt Will would be putting such a proviso in his statement," Stef said. I smiled at him, not just for backing me up, but for having such a positive attitude with me.
"What he said," I said to Grand in a smarmy way.
"Very well," he said grumpily, which was obviously faked.
"John got a tattoo of a starfish on his ass," I said. I pulled the picture up on my phone and handed it to Stef first, who started giggling. He handed it to Grand, who was having a hard time not laughing.
"My grandson certainly has an attractive posterior," Grand said officiously, which finally blew the lid off our facades, and made us all burst out laughing.
"Most of your grandchildren do," I said, then explained the context, why I was sharing this info with them. "So at the end of their shows, John and his band members walk onto the stage, they shout 'We are Starphish!', and then John turns around, pumps his fist in the air, and his bandmates pull down his pants.
"He is going to do that tonight?" Stef asked, and seemed both horrified and amused.
"That's the plan," I said. "Guess he could change his mind."
"If I had known that, you would not have had to persuade me to come back here," Stef said, cracking me up.
"You flew all that way just to stare at John's ass?" I teased.
"Not at all," he said. "I am looking forward to seeing Jack and Claire and how they react."
"And that is why you can't talk to anyone about this," I said.
"I do not understand," Stef said.
"Because it may get back to Uncle Jack and Aunt Claire, and they'll put all kinds of pressure on John not to do it, and then he'll think I ratted him out," I explained.
"Then why are you telling us?" Grand asked.
"I figured if you knew what was happening, you'd be better prepared on how to handle it, and that you'd keep things positive," I said.
He pondered my words. "We will see if I have that power. In any event, thank you for sharing that with me. As you have observed, I will do much better with advanced knowledge. I have one favor to ask."
"Go ahead," I said cautiously.
"I would like to share this with your grandmother and Frank. I promise they will say nothing," Grand said.
"You are taking responsibility for them, so that's fine with me," I said. It's not that I didn't trust my grandmother, it was just that she was pretty tight with Aunt Claire.
"Thank you," he said.
I got up and gave him a kiss on the cheek. "I'm happy everything is back in working order."
"We will see you tonight," Grand said dourly. "Try not to miss your cues."
"I dance almost as good as you do," I said, being cocky.
"As I mentioned, I will arrange your wardrobe for Saturday," Stef said.
"I appreciate that," I said, and wondered what kind of wild-ass designer wear he'd try to stuff my body into, but then pushed that worry aside. Stef had excellent taste; I'd look great. I went out the front door to find Guillermo waiting for me with the limo and headed off to school, and to continue a long day that would ultimately see me on my way to New York.
September 19, 2003
Menlo School
Atherton, CA
Brad
Stent Hall was a large building that looked more like a mansion than a campus building, which is what it had originally been, but it was relatively unique for this part of the Bay Area. It was older, having been built in the years immediately after the 1906 earthquake, and had those ornate features that some people found so beautiful in older homes. Personally, I preferred much cleaner and modern lines, and felt that all that ornamentation was gaudy and impractical. "Doesn't look very big," Jake said, as we strode up to this big white building.
"It was a mansion at one time," I said. "Menlo has a student body of about 750, and this hall only holds 200. I wonder how they swung that, cramming all the attendees in here?"
"Marie organized a Dutch auction to sell tickets. They bid them up from $25 per person up to an average of $50 per person," Claire said proudly. "Parents whose children are here on scholarship got tickets for $10." She said that last sentence almost defensively, which was no surprise after the scorn she'd gotten a few years ago over being a snob with the Bastille Party guest list.
"Then that worked out well," Mother said supportively. We got to the theater and meandered around, chatting with people and bidding on the silent auction stuff and otherwise contributing to this fund-raising effort. After we'd done enough of that, we found our seats: Jake sat to my left, while Jack was to my right. We were in the second row, sitting behind JP and Stef; Mother and Frank; and Jack's parents, the Hobarts. Claire sat next to Jack, but spent most of her time chatting to the lady next to her, someone she knew from the Junior League.
"Do you want to go up to the City when this is over?" I asked Jake.
"Up to you," he said noncommittally. "What's your plan for next week?"
"Go to work, come home, fuck you," I whispered in his ear.
"Glad we're on the same page," he said with a chuckle. Before we could expand on that and have a conversation about the bigger issue on how we were going to work out our schedules to be together, a gangling unattractive young man came up and did a number of lame magic tricks for us, then moved off to another part of the room to perform for a different small group of people. Ironically enough, Jack seemed to tense up during this magic show, which was strange for him, since he was usually pretty laid back.
"What was that all about?" I asked Jack.
"That was Jacob Bornstein," Claire said, joining our conversation. "His mother threw a huge fit because he wasn't included in the program, so this was the compromise." She was clearly annoyed by the whole issue.
"So he comes out here and does tricks for the audience before the show?" Jake asked, a bit surprised.
"That was the compromise," Claire said, letting even more of her irritation show.
"Doesn't matter who's doing it, I hate magic," I said.
"Why?" Jake asked.
"I have people trying to fool me and trick me all the time. Why would I want them to try to do that to me during my off time?" I said. I took no joy in being played.
"You don't see the intellectual stimulation of trying to figure out how those tricks work?" Jake asked. "It's kind of like a secret. I figured you'd be all over that." Claire and Jack thought that was pretty funny.
"I do not," I said severely, imitating JP, then laughed at myself. "You didn't seem to enjoy it either," I said to Jack.
"That guy's father is an asshole," Jack said, almost a snarl. It was so out of character for him, Claire raised an eyebrow. "He's a lawyer."
"If he's a lawyer, it's almost a given that he's an asshole," I said, getting a playful elbow jab from Jake. "Why's this one piss you off?"
"He's a malpractice attorney, and he likes to sue me," Jack said.
"Does he win?" Jake asked.
"No, and that's probably why he has it in for me. The insurance companies are usually willing to settle, but I wouldn't let them, and paid my own legal bills the last time he came after me. So he ended up doing a lot of work for nothing," Jack said.
"It is hardly fair to judge that poor young man based on how his father has acted," Claire said.
"I'm not trying to hurt the kid, I just don't like him being around," Jack said.
"Better hope Marie doesn't decide to date him," I joked.
"I think that's very unlikely," Claire said, with a bit of arrogance, since she clearly thought her daughter could do much better than Jacob. She was right.
Our conversation was truncated when a boy and a girl came on the stage and introduced themselves as Link and Tracy, our emcees for the evening. Will had told me that the school play this spring would be Hairspray, so it made sense that the characters from that play would be here in this capacity. They rambled on about what a great show it would be, then introduced the first act, which was John's band playing "Puff the Magic Dragon." I was pretty surprised to see Ryan Grafton singing with them.
"I didn't know Ryan was part of John's band," I whispered to Jack, more of a question.
"After we heard him sing at dinner, he got drafted," Jack whispered back.
"Marie drafted him?" I asked, chuckling to myself at how in charge she could be. She was more like her mother than either one of them was willing to admit.
"No, actually John did," Jack said. I looked at him, a bit surprised, since John was the lead singer, and lead singers usually didn't like competition. "He and Ryan get along well, and sing together great."
"They do," I agreed, and noted that they were both also very handsome, so that made them even more engaging. John was a lot like his father, and here was a great example of that, where he was less about winning and being competitive and more about having a good time, getting along, and having a better band. I cringed when I realized how different that was from my own personality. When John's band was done, we all clapped loudly, and then Link and Tracy came back up to announce the next act.
"Oh my God," Tracy gushed. "You are all going to enjoy this next performance so much! Ladies and gentlemen, the Shirlees!" She gestured to a the right part of the stage area just as the curtains opened, revealing four people arrayed on the stage with the word "Shirlees" in big lights behind them. Kayla was the lead singer, so she was out front, while the rest of the "Shirlees" were behind her in a line: Jackie, Will, and Marie. The girls wore outfits that looked like they were straight from the early 60's, like you'd see the Supremes wearing in their early years. Their dresses were sleeveless and fitted, and were a relatively soft pink color. They wore matching pink gloves that went almost up to their elbows. Will wore a black suit similarly designed to reflect the early 60's, with a very narrow pink tie to match the girl's dresses. Music began playing, but it must have been piped in, because they didn't have a band backing them up.
I wracked my brain to try and identify the song from just the first chords, while Jack saved me the brain power by explaining it. "They're singing '31 Flavors', but in a much slower tempo."
"I don't think I know that song," I said, trying to place it.
"It was in that movie, It's a Mad Mad Mad Mad World," he said. "The surfer guy was dancing to it with a hot chick." I vaguely remembered that movie and scene, then put that aside and focused on the performance.
ALL: Ahhhhh….
yie yie yie yie
KAYLA: Got a baby who
Can kiss in thirty-one flavors
CHORUS: And we like tutti-frutti best
KAYLA: I call him ice cream Joe
He is the most delicious boy I know
Every time his tasty lips are kissing mine
He gives me thirty-one flavors
CHORUS: And we like tutti-frutti best
"Wow, they really have this down," I said to Jake, admiring how well they were all doing. Kayla had an amazing voice, but she was backed up perfectly by Marie and Jackie, who were humming backup noises when they weren't actually saying something. It was clear to me that Will wasn't singing, which was a good thing, but their dancing was hilarious. Kayla didn't dance much, since she was the lead singer, but Marie and Jackie danced so in sync with each other I thought I might be watching Gladys Knight's Pips. Will danced well too, but did the exact opposite of what Marie and Jackie did, getting faux irritated looks from them. He was clearly set up to be the comic foil in this.
KAYLA: I just love him so
He's my confectionary ice cream Joe
Every time I kiss him I feel mighty fine
I love his thirty-one flavors
CHORUS: and we like tutti-frutti best
ALL: Pineapple peach
Coconut and banana
Some other eats
Chocolate too
I'm telling you that when we kiss
He gives me thirty-one flavors
When they'd started the line that ended in "kiss", Will did a pivot and when he came back around, he was holding a horn, which he blew loudly just as the others sang the word "kiss", drowning them out. Will's mischievous look gave away that this was a planned double-entendre. After he did that, Marie and Jackie pretended to scold him, while the audience laughed.
"I've never been with a guy who had tutti-frutti bodily fluids," Jake whispered.
"Sorry to disappoint you," I joked.
"I'm not complaining," he said, and grabbed my hand lovingly.
CHORUS: And we like tutti-frutti best
KAYLA: I want the world to know
How much I love my little ice cream Joe
Every time I kiss him I feel mighty fine
I love his thirty-one flavors

CHORUS: And we like tutti-frutti best
ALL: Pineapple peach
Coconut and banana
Some other eats
Chocolate too
I'm telling you that when we kiss
He gives me thirty-one flavors
This time Will did his spin, and had a kazoo in his mouth, which he blew, drowning out the word 'kiss'.
CHORUS: And we like tutti-frutti best
KAYLA: I want the world to know
How much I love my little ice cream Joe
Every time I kiss him I feel mighty fine
I love his thirty-one flavors

CHORUS: yah yah yah yah yah yah yah yah
ALL: Peach banana coconut
Oh no they won't do…and then the song faded.
The applause from the audience was mixed with laughter. "They did an amazing job," Jake said to me, laughing.
"They did," I agreed.
Before we could start talking again, an older African-American lady came strolling out onto the stage, shaking her head in a disapproving way. "Oh my God!" shrieked Tracy, "That's Shirley Owens! She's the lead singer of the Shirelles!"
"Not bad," Shirley said to Kayla, "but let me show you how it's done." The audience obligingly applauded. "I'm gonna need some backup singers," she said to the four of them.
"Me, me, me!" Marie, Jackie, Kayla, and Will said emphatically, as they jumped up and down.
"You, you, and you," she said, picking the three ladies.
"What about me?" Will asked sadly.
"Oh hell no," she said, making everyone laugh. Will faked a pouty look and walked off the stage, then Shirley snapped her fingers, and the sign that said "Shirlees" changed as if by magic to "Shirelles." They proceeded to serenade us with some of the Shirelles more well-known hits, including "Foolish Little Girl," "Soldier Boy," and "Dedicated to the One I Love." It was really impressive how Kayla, Jackie, and Marie backed up Ms Owens so well. When they were done, we gave them a standing ovation.
After that, for the closing number, all the performers, minus Ms Owen, went up on the stage where Ryan and John sang "Where Have all the Flowers Gone?" while the others backed them up. It was a poignant song, and sung incredibly well by all of them. I saw JP wiping his eyes, and looked to Jack and Claire, amazed at that display of emotion. "Mother picked this song," Claire informed me. "This was the song Daddy had them sing at Andre's funeral." I nodded sadly, thinking of how tragic that must have been for JP, to lose the love of his life in an idiotic war. No wonder he was so disturbed by this new idiotic war.
"That was fantastic!" Link the emcee said. "Let's meet our performers!"
"Great idea!" Tracy said. I hoped that they were a little less giddy when they performed Hairspray since they were being way too emotive, but then I chided myself for being overly critical. I'd spent so much time at Broadway plays I was unable to see nascent talent in amateurs. They went through the list of performers, including those who had helped behind the scenes.
"And last but not least, we have to thank our band, Starphish," Link said. John and his band mates, including Ryan, walked out onto the stage and formed a semi-circle around John.
"We are, Starphish!" they shouted, and as they did, John pivoted, pumped his hand in the air, and the other guys pulled his pants down. He was wearing a thong, but clearly tattooed on his ass was a cute little starfish.
"What a fucking dumbass," Jack grumbled, so pissed off, which made me chuckle. I glanced at Claire to see her looking absolutely horrified that John would do this in front of this crowd, where a good majority of the attendees were her friends. This kind of public scene was just the kind of thing she detested. As we were grappling with what John had done, Marie walked over and stood next to John and pivoted around, revealing that her dress had no back. She was wearing a thong too, and had an identical starfish tattooed on her ass. "Christ," Jack uttered, shaking his head. I sat there, trying not to laugh my ass off, watching my sister look both embarrassed and furious, while my brother-in-law was simply disgusted and annoyed. I wondered how those in front of us would react, and could see that the Hobarts were as shocked and dismayed as Jack and Claire, but I was pulled from my introspective observations when JP, Stef, Mother, and Frank stood up and started clapping. It was such a classy thing to do, and so typical of JP and Mother. While the others were worried about appearances, the four of them stood proudly behind their family, turning an embarrassing situation into a positive event. I immediately imitated their gesture, with Jake joining me, followed by a somewhat reluctant Jack and Claire, and even more reluctantly by the Hobarts, and the rest of the audience followed our example.
After they were finished, the school principal came up and took the stage. "Normally, this talent show is a competition between the classes, but this year the seniors, juniors, sophomores, and freshman banded together to put this on. Their cooperation shows, as this is undoubtedly the best talent show we've ever seen, and it has raised more money than any of the previous shows." Those words were followed by thunderous applause. "I'd like to introduce the young lady who pulled off this amazing success, Marie Hobart!"
Marie came out onto the stage wearing a longer black dress, very different than the one she'd worn during the closing number, and a different one than she'd just worn to display her tattoo. That must have been one really fast wardrobe change. "Thank you so much," she gushed, then got serious. "I'd like to ask my brother, John, and my cousin, Will Schluter, to join me on stage." Will and John dutifully walked out, only they hadn't changed their clothes. "Will and I are seniors, and John is a junior. We've had it drilled into our heads how important it is to get an excellent education, and that's why the three of us are here at Menlo. Our biggest inspiration to succeed academically has been our grandfather, Professor JP Crampton." Will stepped forward and began talking, doing a relatively truncated description of JP's academic career, much as he'd done at the party where JP announced his retirement. It was hilarious to see how much that irritated JP, although only those of us who knew him would recognize his non-verbal signs of annoyance.
When he was done, John took the microphone. "When our grandfather told us he was retiring from Stanford, we wanted to do something special for him, so we would like to present this check for one million dollars to fund scholarships in his name, so other kids can go to Menlo and get an excellent education." He handed a check to the school principal, which was followed by a rousing round of applause.
Some gesture of acceptance seemed to be required, so JP stood up and took the stage. "I would like to take this opportunity to thank my grandchildren. I am very proud of all three of them. There is nothing as gratifying as watching the next generation succeed so brilliantly, and to outshine those of us who have come before them, which is probably why I have spent my career in the academic world." He paused to give John, Marie, and Will a brief hug. "As a gay man, even in the university environment, my life has not always been easy, and while things are considerably better for those who are gay, lesbian, and bisexual, there is still much work to do. Here at Menlo, a young man named Matt Wolf found some anti-gay graffiti at a school construction site, and that young man responded by forming Menlo School's first Gay-Straight Alliance chapter. He graduated in 2000, and has left a legacy of tolerance and inclusion in his wake. I would like to thank my grandchildren for their contribution on my behalf, but more than that, I would like to match it, and ask that this check for one million dollars be used to establish a scholarship fund named after Matt Wolf." He handed the principal another check for one million dollars, amid a standing ovation. That served to effectively end this event.
As everyone prepared to leave, we found ourselves huddled together, and Mrs. Hobart took that opportunity to lay into her son. "Jackson, did you know your children were going to bare their posteriors in front of the entire crowd?"
"No," Jack replied in an annoyed tone. He found his mother tiresome at times.
"Did you know they had those tattoos?" she asked, implying that he was an uninvolved and negligent parent.
"It's not like I see their naked asses, Mother," he snapped back. Claire was really unhappy about this exchange, since it was possible that it could evolve into a scene, and be even more embarrassing.
"I thought it was quite noble of them," JP said. "To take the starfish, a symbol of your family, and so boldly display and embrace it, is a sign that both of them are very proud of their lineage."
"And that they both did it together was a remarkably sweet gesture of sibling solidarity," Mother added.
"Quite so," Mrs. Hobart said, clearly unconvinced, but at least JP and Mother had silenced her arguments.
Will appeared in jeans and a t-shirt, carrying his back pack. "Are you ready to go?" he asked Stef.
"That was an excellent performance," JP said, reminding him to be polite.
"It was," I agreed. I gave him a quick hug. "Have fun in New York. Be nice to your brother."
"I'll be as nice to him as Stef is," he said, so only I could hear him, and both of us chuckled at that, then he and Stef made their getaway for their quick trip to New York.
Copyright © 2018 Mark Arbour; All Rights Reserved.
Story Discussion Topic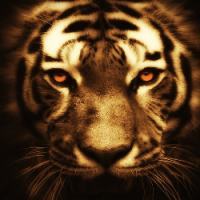 Open Club · 132 members · Last active
A fan club for Mark Arbour to chat about his stories
---
Chapter Comments