Comments Invisible in Dark/Contrast Mode Bug Has Been Reported. We are working on patch.

Black Widow - 9. Chapter 9
July 27, 2003
Fly-Over Country, USA

Will
I had to almost physically restrain myself; I was so keyed up, as if I could will the plane to go faster. I began to freak out, and wonder if I should have just called 911. Shit. If anything happened to Ryan, it was my fault for not calling 911. How many times have I heard the fucking lecture about not dicking around, and call 911? I walked over to the phone to do just that, hoping it wasn't too late, but it rang before I got to it. I picked it up and heard Jeff's voice. "I got him."
"How is he?"
"Fucked up. Sad," he said.
"Take him back to Malibu," I said. "I'm in the air. I'll be there in a couple of hours."
"I'll get him set up. Lots of room there," he said.
"I'll give Cody a call so he knows what's happening," I told him. I hung up and dialed Cody.
"Hello?" he answered, sounding groggy.
"Hey, it's Will. I've got a couple of houseguests heading your way."
"At this time of night?"
"Yeah," I said. "Shiloh dumped Ryan, and he freaked out. Did a bunch of Special K and was pretty fucked up down at the pier."
"Is he OK?"
"Jeff went to pick him up, and thinks he's fine for now," I said. "I'm on my way, and should be there in a couple of hours."
"I'll get a couple of rooms set up," he said.
"You can put Ryan in my room," I said.
"Dude, he just broke up with his girlfriend," Cody said. "Don't lead him over to the dark side."
"I just want to make sure he doesn't hurt himself," I said, being much too bitchy. "Thanks."
"Got it," he said, and hung up. The rest of the flight was pretty agonizing, because even though things were going smoothly, nothing was going as fast as I wanted it to. We landed and I thanked the pilots, then I was in the car and on my way to Malibu. The drive from Van Nuys Airport seemed longer than normal, but maybe that's because I was freaking out.
As the car pulled up to our house in Malibu, I looked at my watch and grimaced. It was four o'clock in the morning. The sun should be coming out soon. I chuckled as I thought that the only time I ever saw the sunrise was when I stayed up all night. I sure as fuck didn't wake up in the morning to see it. I paid the driver and headed inside.
Jeff and Cody were waiting for me, and they both gave me a nice hug and a kiss. It was funny, because sometimes those two seemed to eye each other with a bit of caution, like two alpha dogs circling each other. Only tonight, with this deal with Ryan, everyone was focused, and that bullshit was put aside. "He's upstairs in your room, crashed out on the couch," Jeff said.
"You think he'll be OK?" I asked.
"The Special K will work through his system, and he'll feel like shit, but it probably won't hurt him long-term," Cody said.
"He must have done a lot," Jeff said. "He was in the K-Hole."
"I'm really sorry I dragged you out of that dude's ass," I said to Jeff, making Cody laugh.
"Pretty good chance that will happen no matter when you call him," Cody said. At first Jeff got annoyed until he realized that Cody was actually giving him a weird compliment.
"True," Jeff agreed. "I'm glad you called."
"You talk to him much?" I asked.
"About what?" he demanded defensively, thinking I was giving him shit about not telling Ryan they had the same mother.
"About what was going on in his mind," I snapped. "Look, I've had friends that have done Ketamine, and they ended up just fine. That's not what's freaking me out. What's freaking me out is that he sounded fucking suicidal on the phone."
"Yeah, he's not in the best of spirits, but I don't think he's that bad right now," Jeff said.
"Just seemed tired to me," Cody said, in effect agreeing with Jeff. Those two were useless. None of us was really qualified to make the call on whether Ryan's mental health was OK.
"I'm going to go up and see him," I said, then focused on Jeff. "Why don't you crash here? We can hang out later on."
"Probably a good idea," Jeff said. We walked up the stairs and said goodnight to Cody, then I walked Jeff down the hall to the guest room.
"Thanks again," I said, and gave him a really nice kiss.
"If you can sneak out, come see me," he said, winking at me.
"Sounds good," I said, and then went to my room. I expected to find Ryan passed out, but he was sitting up on my couch, wide-awake. "Hey!"
"Hey," he said glumly. "You didn't have to call in the fucking cavalry."
"Dude, you were seriously tripping," I said.
"Whatever," he said, since he knew he'd been fucked up.
"What did you do?"
"I told you I did Special K," he said. "Well, and a lot of booze."
"You seem pretty sober now," I said.
"Yeah, well having Jeff lift me up off the fucking pier and all but throw me to the car will do that," he grumbled. "Dude's a buzz kill."
"I was worried you'd jump in the ocean and fucking drown," I said, opening up to him.
"I'm sorry I freaked you out. I don't think I would have done that, but I was pretty fucked up."
"Why did you do it?"
"What?"
"Get all fucked up like that," I said.
"To kill the pain," he said, and wiped a tear off his cheek, even as he looked away from me. "This hurts so fucking bad."
"I know," I said, getting all choked up.
"What do you mean, 'you know'?" he challenged. I guess it was his turn to be all broken-hearted, and no one else was allowed to be as upset as he was. He was being as big of a drama queen as JJ.
"Zach broke up with me last week," I said.
"What? Why?"
"Didn't tell me, won't talk to me," I said. "Just sent me an e-mail."
"Dude, that is raw," he said. "At least Shiloh busted my balls to my face."
"Doesn't look like it made it any better," I said.
"Guess not." We sat there, side by side on the couch, saying nothing, just contemplating how fucked up our love lives were. "You know why I called you?"
"Why?" I was curious about that.
"I treated you like shit. I totally blew you off when I started going out with Shiloh, and even when you went through hell, I was barely there for you." That was all true.
"So why'd you call me?"
"Because I knew that no matter what, even though I treated you like shit, you'd have my back," he said sincerely. "That's how you are."
That made me smile and cry at the same time, which made me laugh, adding to the emotional confusion. "I think that's one of the nicest things anyone's said to me."
"Well it's true," he said.
"Your mom know where you are?" I asked him.
"She could give a shit less what I do," he said. "I stay as far away as I can from her and that creepy husband of hers."
"Creepy? I heard he was an asshole, but I didn't know he was creepy," I said.
"Dude keeps spying on me when I'm sleeping, or taking a shower," he said.
"It's your own fault, for looking so hot," I teased.
"Yeah, blame the victim, douchebag," he said. "I was staying with Shiloh, so when this happened, not only am I single, I'm homeless."
"Your mom let you stay with Shiloh?"
"She doesn't give a shit, and it really pissed my father off, which just made her happier," he said. His father was a bigoted asshole, and Shiloh was half Lebanese, so that would explain the paternal outrage.
"You can stay here as long as you want," I offered.
"Thanks," he said. "I think I'll crash for a bit, then maybe you can help me go track down my car."
"I can do that," I said.
He looked at me and wrinkled up his nose at the same time. "What were you doing?"
"I was at a bar, dancing," I said.
"That's why you smell so nasty," he said. "Like sweat and smokes."
"Dude, you smell like a homeless guy, so you can't give me shit," I said.
"Clothes are kind of slutty," he said, teasing me.
"I was at a fucking bar," I said. "You're supposed to look slutty at a bar."
"Yeah, but you look sluttier than most people," he said.
"Whatever," I said, making him chuckle. I got up and he did too, which kind of surprised me. What he did next shocked me even more. He gave me a monster hug, which I returned, where he just clung to me, drawing strength from me. It was really intimate, and really special, because that's not something Ryan does very often.
"Thanks," he said, as he pulled away from me.
"You're welcome," I said with a smile. "You can crash here, or you can crash with me, but you can't leave without talking to me."
"I can't?" he challenged.
"You can't," I said firmly.
"I'll see you when we get up," he said.
July 27, 2003
New York, NY
JJ
My phone rang, and even though it was early, I decided to see who was bothering me at 10:00am on a Sunday morning. I was pretty surprised to see it was Alex, but too curious not to find out what he wanted. "Hello," I said coldly.
"Jays, it is good to hear your voice," he said with his smooth accent, the one that used to make me swoon. Now it just annoyed me.
"How are you doing?" I asked, but in a conversational way.
"Rather down, but doing my best. I miss you," he said.
"You have Mary Ellen to keep you company," I said snidely. He seemed to get that he wasn't going to be able to charm me, so his tone changed to one that was more businesslike.
"It is not the same as you. In any event, I wanted to let you know what was going on here."
"Go on," I said.
"Mary Ellen swears that she did not talk to the press about us," Alex said.
"I don't believe her," I said.
"I was skeptical as well, but in order to placate me, she agreed to submit to a private polygraph test," Alex said. "The experts are certain she is telling the truth when she says she did not talk to the press." I rolled my eyes at that. That bitch was surely evil enough to foil some electronics.
"That's awfully damned convenient," I snapped. "She has everything she wants. My career is destroyed, I'm out of your life, and she has you all to herself."
"We're trying to sort out things, at least so it doesn't ruin your career," he said.
"How are you going to do that?"
"We're being featured in an article in Tatler, it's a glossy magazine that's terribly posh," he said.
"When does this hit?" I asked.
"It's the August issue. Reese Witherspoon is on the cover, looking spectacular," he said.
"At least you're in good company," I said. "What's the article say?"
"I have a preview copy I was going to e-mail you," he said. "I just wanted to make sure you were receptive."
"I'd like to see it," I said, trying to sound pleasant.
"I need to fly out to Boston and get all of my things," he said sadly. I could tell it wasn't faked.
"No one is going to mess with them," I told him.
"Will you be there?"
"No," I said, and then relented. "Let me know when you're going, and I'll see if I can work it out."
"I'll do that, and I'll send you that article," he said, and then we ended our call. I got up and took a shower, then pulled up the e-mail Alex had sent. The article showed a picture of Alex, Mary Ellen, and Ricky, all looking chipper and happy, taken at Bridgemont with the massive house in the background. It was all carefully choreographed PR material, something I'd become quite good at spotting due to my time skating. They both talked about how awful the rumors were, and how I was a good friend to both of them. And they both explicitly denied that they'd been sexually involved with me. "The thought that Alex could be accused of being with someone that young is just reprehensible," Mary Ellen was quoted as saying.
I read the article again, then read it one more time, until I was so pissed off I almost couldn't see straight. It was like Mary Ellen's declaration of victory. She'd banished me from their lives, leaving them as a happy couple with their new baby. The picture of domestic bliss. And they'd tossed some platitudes at me, as if they were gods tossing me some scraps. I could almost hear Alex's grandfather, the imperious duke, saying to me, "Here old boy, see if these will help you sew your life back together," in a patronizing way.
An idea sparked in my mind, an idea to get revenge on that bitch and the idiots who followed along with her plan. I crossed my legs and laid my back against the headboard of my bed and pondered my choices. I could just write this all off, and go on my merry way. I was building a new life for myself here in New York, and despite some lingering sadness over not having Alex in my life, I was doing alright. Hearing him on the phone had been a little confusing, and had made me remember why I loved him in the first place, but being with him wasn't an option, and quite frankly, I'm not sure if I wanted to even if it were. I still loved him at some level, but I was more angry with him than anything. He was supposed to stick up for me, to fight for me, and he'd left me hanging. That had damned us as a couple. So I was moving on, and it was a lot easier than I thought it would be.
The other option was to totally go after Mary Ellen and, by extension, Alex, and try to destroy the happy little façade they'd painted for the public. If I were Will or Darius, I'd probably write the whole thing off and just move on, but I wasn't like them. I did carry a grudge. And I knew that if you let people hurt you without hurting them back, no one would respect you. I had to hit Mary Ellen hard, or she'd think she could toy with me again and get away with it. I smiled as I made my decision to go for her jugular, and then I took a page out of Will's book, and started making my plans in an organized, methodical way.
July 27, 2003
Malibu, CA
Will
I sat out on the patio, waiting for the pizzas I'd ordered to get here. It was noon, and I was the only one up. Ryan was still passed out in my bed, while Jeff was lounging around in the guest room. I'd snuck into his room and had a typical sexual extravaganza with him, one that had left him lethargic and me energized. So I ordered some pizzas for lunch, and figured that the lure of food would roust them both.
The pizza guy arrived and I paid for the pies, and then set them out on the patio with some plates, napkins, and beers. I went up and knocked on Cody's door and told him about the food. He told me he'd be down in a minute. It was weird that I hadn't even seen Kevin yet, or heard him talk.
Ryan was sprawled out across my bed, lying on his stomach. "Hey," I said to him, as I pushed his shoulder.
"What?" he asked groggily.
"Pizzas just got here," I said.
His eyes flew open. "Food?"
"Food," I confirmed. I left him alone to get up and get ready, while I went and told Jeff the food was here. That roused him up too.
I went back down to the patio and started eating. Ryan and Jeff got there a few minutes later, at almost the same time. "Dude, thanks for picking me up," Ryan said to Jeff.
"Guess it's part of my job," Jeff said.
"Your job?" Ryan asked.
"Supposed to watch out for your little brother," Jeff said, like that wasn't a momentous announcement.
"What, are we in the same fraternity?" Ryan asked. He was annoyed.
"No, we have the same mother," Jeff said to him. Jeff had labored over this for a long time, and hadn't said anything to Ryan about being Ryan's half brother, even though he'd known about it for a couple of years. It was blowing my mind that he decided to throw that at Ryan now and that he was doing it so casually.
But if my mind was blown, that was nothing compared to Ryan's reaction. "What the fuck are you talking about?" he demanded.
"Your mom had a baby with some dude, and put him up for adoption. I was that baby," Jeff said.
"That's a bunch of bullshit," Ryan said. "I would have known about that."
"Would you?" I asked, to calm his ass down a bit. "Jeff is older than you, and you guys have a lot of the same features."
"We're both hot," Jeff said.
"I'm not seeing it," Ryan said, even though he had to note some of the similarities.
"You have the same dick," I said, "only yours is a little smaller," I told Ryan.
"My dick is not small," Ryan objected. "Just because you're a fucking freak of nature."
"I didn't say it was small, I said it was smaller than Jeff's," I told him.
Jeff stood up, undid his shorts, and let them fall to the deck. He wasn't wearing any underwear, so he stood there, with his dick hanging out. "See," I said to Ryan. I grabbed Jeff's dick gently, as if I was doing some sort of examination. "It's narrow at the base, bulges in the middle, and then narrows again right before the head. And the head is only about as big around as the widest part of the shaft." My touches and the attention had caused Jeff's dick to rise, merely making the shape more pronounced.
Ryan just stared at Jeff's dick, watching it get harder, and then he stood up and dropped his own pants. I looked at Jeff's dick, then at Ryan's, then back again, and thought it was funny that they were both semi-hard. I started laughing, and at first they gave me dirty looks, then they laughed too. Then they pulled up their pants, sat down, and ate some more pizza.
"You got plans today?" Jeff asked Ryan.
"I got no plans, period," Ryan said. "Well, other than tracking down my car."
"I promised to help you do that," I said.
"I'll take him," Jeff said, and I got that he wanted to hang out with Ryan and talk about all this shit.
"Besides, you have other things to do," Ryan said.
"What do I have to do?"
"You have to go talk to Zach," he said. I was going to argue with him, but I knew he was right. This was an open wound, and while I wasn't sure if it would ever heal, I needed to at least find out what the fuck happened.
"Fine," I said. I finished eating and went upstairs to get ready. I dicked around for about twenty minutes, trying to find the outfit that looked best on me, then I spent another ten minutes fucking around with my hair. I almost put too much fucking gel in it, and was about to take another shower and start all over again, but a few blasts with the blow dryer solved my problem.
I went back downstairs to find Ryan and Jeff still on the patio, just talking. I felt bad for interrupting them, but I determined to be quick about it. "I'll see you guys later."
"Dude, you look awesome!" Ryan said, propping me up.
"Thanks," I said, appreciating that ego boost.
"If we're not here when you get back, call me," Jeff said. I thought it was cute that he said 'we'.
"You got it," I agreed. I got in the Ferrari and felt weird even as I did. This was the same basic car as my 360, only this one had been Robbie's. It still seemed like it was part of him, and that made me sad and made me smile at the same time. I grimaced when I thought about the hell we'd put this car through, even though it didn't have many miles on it. My father had kicked in the body panels in a fit of rage at Robbie in 1999, and then I'd poured acid on it before I ran away the following year. I patted the steering wheel in a loving way, even as I chuckled at the misfortune that had landed this beautiful machine in our evil clutches.
As I drove to UCLA, I thought about the situation with Zach. I'd taken Carullo's advice to heart, and knew that if I was going to talk to Zach, it was going to have to be in person. I hadn't tried to call him since that night in Chicago, and he hadn't called me back either. But he was too important to me, and I loved him too much, to let this weird limbo state continue. I was determined to confront him and find out what the fuck was going on.
I got to campus and drove by his dorm, but his Durango wasn't there, so I went down to where the football team worked out. I finally found Zach's Durango, the one I'd bought him a couple of years ago. I got out and walked over to it and studied it. It looked pretty dirty, inside and out. I guess he was busy, but it wasn't like him to let his stuff get so messed up. I could even see old food wrappers in the back seat, and a couple of opened Cokes in the console. He wasn't fastidiously neat like Wade, but he was better about picking up his trash than this. Maybe college had transformed him? I'd heard the stories, and I'd seen it happen to guys courtesy of my proximity to Stanford, about how much people changed in their first year at college. I didn't expect Zach to be the same person he was before he left, but this was just too weird.
I saw some hulking guys come walking out, and assumed they were football players. I stood back a bit, so I could see Zach before he saw me, and just waited and waited for him. It probably wasn't more than 20 minutes, but I was pretty keyed up, so time seemed to go in slow motion. And then finally he came walking out. God, he was handsome. Just seeing him reminded me how much I missed him, and how lonely I was without him. He'd put on his baseball cap with the brim to the back. I rarely wore baseball hats, because I thought they looked stupid on me, and because Stef hated them. He'd all but banned them from Escorial, and if we did wear one, he'd give us dirty looks until we took it off. But the hat was perfect on Zach. He had a face that was just round enough to balance out the look of the hat, and it made him seem boyish and playful.
He was talking to a huge black guy. I recognized him from the pictures Zach had shown me. This was Julius, his roommate. They walked up to the Durango from behind it, while I approached it from the front. Zach hit the lock button and the Durango chirped, then he opened the door to get in. "Hey," I said.
His eyes flashed to me, and I could see the massive struggle going on inside him. He tried to be cold as ice, but I knew him too well, and I could feel the different emotions surging through him. He was happy, in a way, to see me, but he was afraid of me. What the fuck was that about? "I told you I didn't want to talk to you," he said coldly, as he got in the Durango.
"I don't really care what you want," I said, letting him see how pissed off I was. "The least you can do is have a conversation with me."
"I think he told you to fuck off," Julius said in a menacing way, even as he got into the Durango.
"And this isn't any of your fucking business," I said rudely.
"Oh yeah?" he challenged, and started to get out of the vehicle.
"Chill," Zach told him firmly, then turned back to me. "I got nothing to say to you." He got into the Durango and turned it on, while I pulled my switchblade out of my pocket and flipped the blade out. Zach watched, his eyes wide, as I stabbed it into his front left tire. "Fuck!" he screamed, and threw open the door.
"I'm gonna kick your fucking ass!" Julius roared, even as he got out of the Durango. I held my phone up with my finger poised over the emergency key. Darius and I called it the SWAT key, because if I pushed it, there would be cops all over us. This was the end result of all the shit I'd dealt with in Paris, when I'd been kidnapped and assaulted. We now had these cool things on our phones to help keep us out of trouble. Once I pushed this button, my location would be transmitted to the closest 911 operator, and they'd send cops, with no questions asked. Zach knew all about that system.
"Julius, just chill the fuck out," he yelled.
"You gonna let him get away with that? I say we kick his fucking ass!" Julius said.
"If he pushes the button on his phone, there are going to be cops all over us in about two minutes," Zach said to him.
"Right," Julius said skeptically.
"Wanna find out asshole? You wanna get involved?" I challenged. "Well let me lay it out for you. You lay one finger on me, and you'll never play football again."
"Dude, just go back to the dorms. I'll meet you there after I get this fixed," Zach said, staring at the tire.
"Asshole," Julius spat at me, and then stalked off. We both watched him leave, trying to calm our tempers.
"Let's go," I said to him.
"I'm not going anywhere with you. I'm going to get my tire fixed, and I'm going back to the dorms," he said.
"You and I are gonna have a long conversation, then you can get your Durango fixed," I said, getting in his face.
"I told you I'm not talking to you." He pushed me away. "I'm not talking to you."
"No?" I asked. I walked away from him to the other side of his truck and stabbed that tire too.
"Cute," he said. I walked to the back and took out that tire too. "Knock it off!" I was heading toward the last tire, the only one that was still good, but he intercepted me and grabbed my wrists. "Enough!"
"Nope, it's not enough," I said. "Did you really think that you could send me an e-mail, and that would be enough?" He said nothing. "You were willing to hurt me that badly, and not tell me why?"
He looked around; like he was worried someone was watching us. "Fuck!" He paused, and then got some resolution. "Fine, let's go." He walked over to my car and hopped in. "Put the top up."
I gave him a strange look, since it was a beautiful day, but I humored him. He slunk down in the seat, as if trying to hide, which wasn't easy to do in a Ferrari convertible. I drove off campus and headed to PCH, to go north to Malibu. I figured whatever this discussion turned out like, it would be good to do it away from UCLA, on relatively safe turf. "You worried about being seen with me?" I asked, being way too bitchy.
"Yeah, I am," he said.
Copyright © 2018 Mark Arbour; All Rights Reserved.
54

1
Story Discussion Topic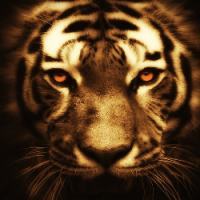 Open Club · 132 members · Last active
A fan club for Mark Arbour to chat about his stories
---
Chapter Comments